Unlocking Excellence: How HitContract Elevated Hiring Quality by 38%.
How HitContract Elevated Hiring Quality by 38%.

Salesforce is among the most widely used CRMs around the world, noted for its flexibility, customization opportunities, and work process automation solutions. This in many ways explains the demand for qualified specialists and competent developers who can run and expand the CRM to introduce optimal and advantageous features that can help business growth.
On this page, we bring you recommendations that can be useful when hunting for Salesforce developers as well as share tips on what to bring up during interviews.

Salesforce Developer Meaning
A Salesforce developer is the person who develops secure and scalable applications quickly and conveniently and deploys them to the cloud without worrying about hardware provisioning and does this all things by using Salesforce platforms.
Using the Salesforce platform or via git, the salesforce developer can effectively build and deploy their code and run the application. The salesforce developer uses various kinds of programming languages according to platforms compatible like Ruby and PHP.
The salesforce developer is responsible for managing and modifying Salesforce's instance of technicality of the organization. And able to build Salesforce applications on various Paas platforms. Has a good coding command. The salesforce developer is capable of creating club based applications using the force.com platform.
Salesforce Developer Role and Responsibilities
Before you begin your search, it is vital that you know specifically who you're looking for. The thing is that Salesforce specialists differ based on their skills and performed functions, thus, there are many roles that a Salesforce specialist can have. These roles determine the field of work that the person is responsible and qualified for. 

There are 6 main salesforce roles as of today, these are:
Administrator (admins are in charge of running the CRM)

Developer (crafts and customizes the CRM according to the necessities of the company and its business specifics)

App Builder (builds various applications)

Architect (creates technical solutions for the ecosystem construction)

Consultant (mostly administrates and consults on matters with regard to the Sales Cloud, Community Cloud, and Service Cloud, and at times deals with employee training)

Specialists (these are Salesforce Marketing Specialists, Pardot specialists, CPQ specialists, among others)
From this, it follows that in order to boost your chances of finding the ideal candidate, you must be very specific about who you need. So, the question that you should be primarily answering regards the sought-for Salesforce role.
This point is very relevant when putting together your job descriptions. As such, small organizations often have just one full-stack Salesforce specialist, whereas larger companies generally have more than one specialist, each responsible for their own layer of work (for example, an Administrator and a Developer). Therefore, what you indicate in the description will vary from case to case but should ideally keep in mind the possible roles.
Is Having Salesforce Developer Certification the Be-All & End-All?
Just as it is when searching for any kind of developer, the question of certification and education is among the first ones on the agenda. For starters, it must be noted that there's no need for having a specific college degree to become a Salesforce specialist.
Nonetheless, Salesforce provides the opportunity to take official paid-basis exams that can verify the knowledge of the platform with the corresponding certification. Currently, there are over 30 different certificates that can be obtained, each covers various sections of platform knowledge.
But is having Salesforce certification an obligatory requirement when hiring a developer? This matter is commonly debated not only by recruiters but by Salesforce specialists themselves. Based on the answers that were collected as a result of a certification-related interview with Salesforce specialists, most of the certified specialists believe that having certificates to back up their expertise and knowledge is indeed beneficial. At the same time, many of them state that the absence of certification can easily be outweighed by the actual experience of working with the platform since many things are learned as you go.

Therefore, to be fair, having Salesforce certification is more of a bonus than a compulsory requirement. So, when searching for a Salesforce developer to hire, when evaluating qualifications it is considered a best practice to pay attention to the previous experience with the platform to a bigger extent and to consider having certification just as an advantage. In any case, mentioning the different types of 
Salesforce developer certificates, the major ones that are connected to the developer role are:
Salesforce Certified Platform Developer I

Salesforce Certified Platform Developer II

Salesforce Certified Platform App Builder

Salesforce Certified B2C Commerce Developer

Salesforce Certified Marketing Cloud Developer

Salesforce Certified JavaScript Developer I
What are the Different Salesforce Developer Skills?
An average of 390 new Salesforce Dev positions are created every month in North America. In an ideal case scenario, a competent Salesforce developer should be experienced both in platform-related topics and in technical ones too. To begin with, Apex coding, Javascript, CSS, HTML, and previous experience with PHP, Java, or some other programming language that's oriented on objects are a must.

What is for the platform itself, the Visualforce framework, Salesforce Lightning, SOQL and SOSL should preferably be among the developer's list of skills.
Here are some basic skills that salesforce developers should know:
Force.com
It is known as Salesforce's office platform for creating a faster and more convenient application.
Lighting App Builder
It is another platform for salesforce developers with advanced features.
Heroku
This enables developers to create applications in different programming languages.
Fuel
For developing applications specifically geared for marketing.
Salesforce Developer Interview Questions
Now let's cover some of the things that you can ask a Salesforce developer during the interview. If needed, here's a more detailed collection of Salesforce interview Q&As that you might find helpful.
#1. How do you expand your Salesforce knowledge?
Because Salesforce certificates have to be maintained with every official platform release, this is one of the points that can help to keep pace with the changes to the CRM. The official Salesforce learning solution, Trailhead, is another thing worth investing time in. You can also inquire about which literature or sources (apart from the official documentation) the candidate uses. For instance, there are numerous blogs that revolve around the platform, such as Salesforce Ben.
#2. What are the major automation tools in Salesforce?
Since one of the major advantages of the CRM is its work process automation capabilities, it is crucial to be no stranger to the ways that work can be automated. That said, the Process Builder and Workflows are among the major tools to be named. Optionally, you can ask when it is preferable to use one over the other.
#3. Do you mind preparing a test assignment on Salesforce?
Seeing the specialist in action is always a great idea. In order for the task to be not too time-consuming, you may offer the specialist something not too difficult like creating an approval process. As an option, you can also ask the specialist to find a solution to a petite problem that you have currently as a test task.
Cost-Effectively Hiring Salesforce Developer
When a recruiter hires a salesforce developer, lots of costs are added to his wages. And the whole process became expensive. Serval cost is associated with various stages like screening, candidate sourcing, interviewing, and onboarding. Let's see the tips to hire a salesforce developer with the minimum cost.
#1: Set a referral scheme
Find the Salesforce developer near to you. Word of mouth always goes a long way. So, use a referral program that is a really cost-effective way to hire a salesforce developer. Hence, if you have friends and family who have some connection with the IT industry.
#2: Job posting sites
Advertise open job position of salesforce developer on various job board sites. If you are using any recruiting software like Applicant Tracking Software and CRM, then you will be able to get a number of job boards. Use that prominent feature of the application to make people aware that your company is hiring a salesforce developer.
Stack Overflow and Github are the sites that help you find any type of developer. Utilize this cost-effective solution.
#3: Social media 
Nowadays, each individual has their own social media account on various networking platforms. Use incredible social sites like LinkedIn in order to find potential candidates for the salesforce developer position. On social sites, you will get heaps of people that hold great expertise and experience in their field. Moreover, this is the most convenient and less expensive way to find a salesforce developer. 
The Bottom Line on Tips to Hire Salesforce Developer 
Summing up, regardless of where you begin your search (be it Upwork, LinkedIn, Salesforce AppExchange, or your local recruiting channels), finding the right candidate to a great extent depends on how well you initially understand who you're searching for since there are many roles and specifics of working with the platform.
The demand for salesforce developers is growing unstoppable.  According to IDC, business revenue from the use of Salesforce Cloud Services from 2019 through 2024 will add up to $1.2 trillion to the Salesforce economy. This data is enough to know that in the future the recruiter will hire 3 times more than the current  Salesforce developer.
Join Our Award-Winning AI Recruitment Software
Demos are a great, fast way to learn about iSmartRecruit.
Connect with us now to learn more!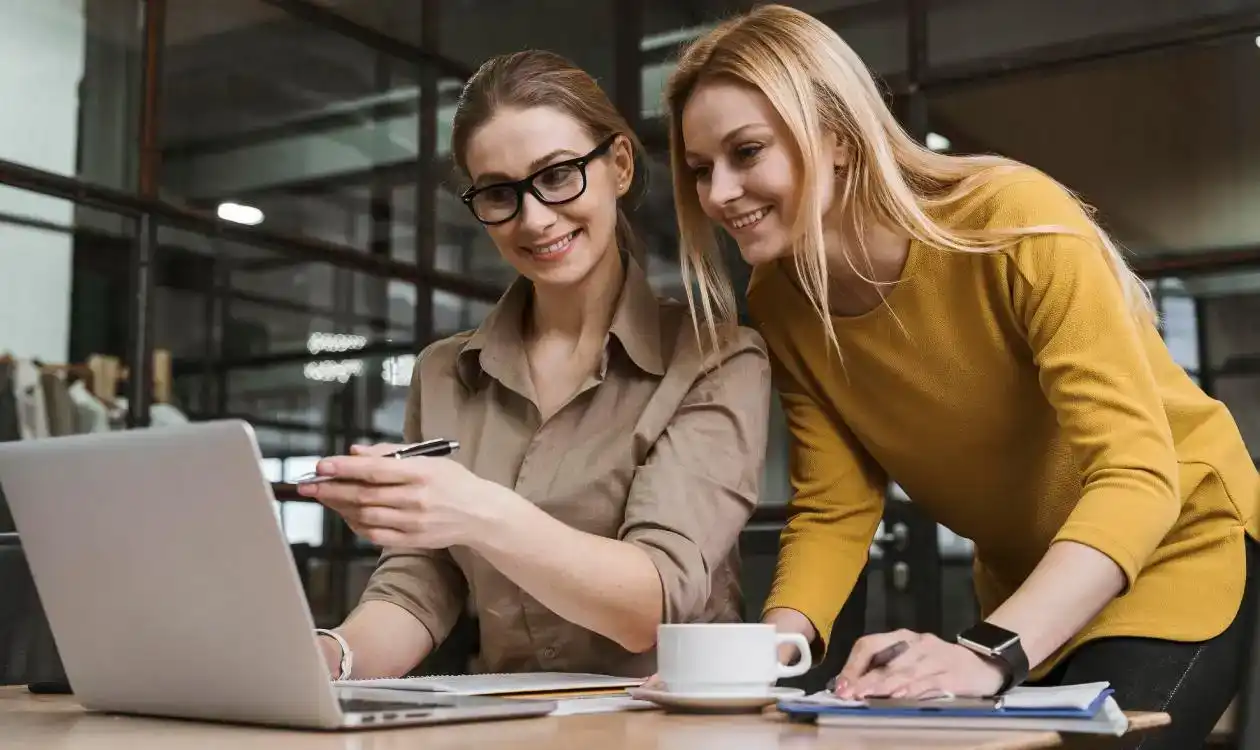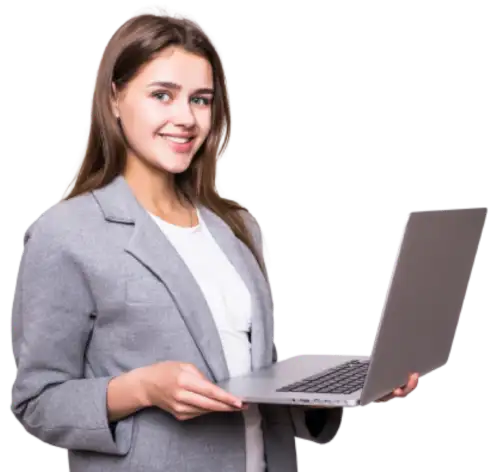 I hope you enjoy reading this blog post.
If you want our team to automate your recruitment process, just book a live demo.