Unlocking Excellence: How HitContract Elevated Hiring Quality by 38%.
How HitContract Elevated Hiring Quality by 38%.

Prior to the COVID-19 pandemic, if you asked a candidate if they had ever telecommuted, their answer would probably be, "no." According to a study from OWL Labs, in 2019, the number of people who worked remotely 100% of the time was just 18%. In 2020, the same study reported that the number of full-time workers in the United States who worked from home or WFH jumped to 70% due to the COVID-19 pandemic. Yet despite some of the downsides of remote working (more about that later), 77% of people surveyed, claim that once the pandemic ends, having the flexibility to work from home would increase their level of happiness. As a manager or company leader, you need to know that close to 80% of full-time employees expect to be able to work from home at least three days per week.

The Breakdown
What's driving the work from home revolution beyond the pandemic? And how do you know if a particular job candidate will be successful in a fully remote or hybrid position? This article will answer those questions and provide you with crucial interview questions to help you predict which employees will be effective and productive in performing their job functions remotely.
Why do people want to work from home?
What are the pros and cons of a remote or hybrid workforce?
What traits do successful work-from-home employees possess?
What are the best interview questions to ask work-from-home candidates?
Why do people want to work from home?
There are a variety of reasons why people want to work from home. Before the pandemic, most of them were related to convenience and feeling trusted. Some people find modern office life, especially cubicle and open-plan offices distracting and working from home allowed them more control over when and how they were interrupted. Also, people with young children at home had more flexibility to drop children off at school or for medical appointments and activities.
Once the COVID-19 pandemic hit and many offices had to shut down, both workers and organizations had to quickly pivot to a 100% or close to 100% remote office. In addition to convenience, working from home provided safety as the baffling virus spread outside wherever people gathered in numbers for any length of time. Once the vaccines to protect against the virus became more widely available in 2021, and some offices began to reopen, most workers (see above) expressed the desire to work from home at least part-time. Furthermore, according to OWL Labs, 23% of full-time employees are willing to accept a 10% cut in pay in exchange for the option to work remotely on some days. For your business, there are pros and cons to having a fully remote or hybrid of remote and in-office staff.

What are the pros and cons of a remote or hybrid workforce?
There are plusses and minuses for companies who want to allow employees to work from home. Other than deciding who should be able to have the option to be remote, how to evaluate new employees for work from home positions and how many days per week to allow a team member to telecommute, understanding the potential pitfalls is necessary to help identify which employee traits might best overcome any issues that can arise from working from home.
Pros of  Remote or Hybrid Work
Before we dive into the challenges of a work-from-home setup, let's take a look at some of the benefits to your organization - 
Employees can live and work anywhere 
Access to a larger talent pool because geographic limitations are removed for positions that require little to no time inside your offices.
No more long commutes 
You and your staff save money on commuting costs. And video conferencing eliminates the need for many business trips.
Downsize your office space
Your company can reduce infrastructure-related costs because you can downsize the size of your office space or eliminate it entirely.
More money for other business ventures
The money you save can be invested in other areas of your business.
Improved workplace accessibility
Your organization becomes more accessible for employees with disabilities and chronic illnesses.  Workers who might not have been able to work for your organization because of difficulties accessing your facilities or the need for flexible schedules for health reasons can now work remotely because these challenges are addressed when they can work remotely.
Cons of  Remote or Hybrid Work
Despite the advantages listed above, there are also downsides to allowing employees to work from home, especially for businesses that rely on collaborative work. Microsoft and LinkedIn surveyed over 61,000 employees and found that the shift to working from home during the recent pandemic had an adverse impact on communication and collaboration. Below are some of the cons to having remote teams of employees.

Less collaboration
Teams that used to run into each other inside the office become less connected. The opportunities for impromptu collaborations and creative inspiration don't exist when employees no longer gather in breakrooms or at each other's desks.
More silos (especially for digital companies)
The over two-decade-long problem of workplace silos grew worse while so many companies had entire offices working from home in 2020.    
Burnout and less work/home life separation
This Intuit Mint article claims there's a possibility that employees working from home can become overworked and stressed. The lack of a set routine and the 24/7 availability nature of the networked and interconnected digital world we all live in now, means it's tougher for many remote workers to switch off from work mode and set boundaries.    

"Zoom" Fatigue
Video conferencing and video meeting fatigue and burnout is a real issues with adverse psychological consequences caused by too much close eye contact on video platforms, constantly seeing themselves on camera, higher cognitive demands in video meetings, and less movement, according to one Stanford University study. Furthermore, another Stanford study claims the phenomenon is worse for women.
Increased employee expenses
The rapid pivot to working from home during the pandemic lockdowns meant many companies weren't set up with employee laptops and other equipment their staff needed to work remotely. Intuit Mint's survey discovered that 37.5% of workers agree that employers need to pay for all remote work expenses, while 32.8% thought at least a partial budget should be provided for work from home related costs.

Keep reading to discover how to identify successful work-from-home candidates.
Traits of successful work-from-home employees
Now that you understand some of the benefits as well as the possible downsides to having a hybrid or remote workforce, here are five qualities you need to look for in candidates and current workers to ensure your remote staff can be productive, effective and resist burnout.
Proven communication skills
Look for candidates who can communicate effectively in a variety of mediums, including email, on video chat, over the telephone and more. Furthermore, employees who are good at setting boundaries and informing colleagues and clients of their availability and any changes to timelines do well working from home while managing issues that lead to burnout and stress.
Self-motivation and effective time-management skills
In addition to effective communication, remote workers need to be able to work independently and be good at managing their time, staying on task, and minimizing interruptions and distractions.    
Collaborative skills
For work-from-home positions and hybrid positions, you want to hire employees who can take the initiative to collaborate with in-office and other remote staff. Seek out candidates who are comfortable initiating video or phone meetings and chatting over messaging apps with colleagues to help mimic some of the impromptu conversations that happen inside the office. This ability helps combat the illusion that remote workers aren't as responsive and available and are probably going to be more effective than someone who isn't
Confidence
Because there's not as much time for feedback and conversation when a person works from home, successful remote employees need to be confident in their abilities and expertise. Furthermore, there will be times when an employee working from home won't be able to reach a manager or colleague and will have to make a snap decision. Being able to face the outcome (for good or ill) afterwards requires confidence and the integrity to admit any mistakes.
Flexibility
Finally, besides communication, collaboration, independence and confidence, your remote staff members need to be flexible. That's because there will be times when they need to adjust their schedule to attend a conference call on short notice or prioritize a rush order. In exchange for the ability to set their own schedule so they can take care of childcare and other homelife responsibilities, they need to be available outside of normal business hours.
There are other skills that can help an employee succeed when they work from home, but the above five are valuable benchmarks to use when evaluating new candidates. Here, a few interview questions to ask prospective employees so you can uncover the soft skills you're looking for in your remote or hybrid workforce.
Interview questions to ask work-from-home candidates
It's one thing to know what you're looking for in a work-from-home employee, but what questions should you ask to evaluate whether they will be successful or not? LinkedIn identified 10 questions to ask during interviews for remote positions. The following seven questions and follow-ups are helpful variations for work-from-home positions -
Have you ever worked remotely, and if so, what challenges did you face? 

When you work remotely or from home, where do you usually work?  

How do you stay on task and schedule your day, and how flexible is your schedule?

How do you handle conflicts and misunderstandings that can sometimes arise when communicating electronically or working remotely? Tell me about a time that happened.

Have you ever worked with a hybrid and/or distributed work team where you have colleagues and clients in different time zones and work environments?    

What types of communication and other tools for remote working have you used and how do you like to use them?  
What can you do the make a project successful when you are working from home?
If these questions are not applicable to your business, craft your own that works to evaluate the soft and hard skills your workers need to do their jobs effectively away from the office.
Final thoughts on successful work-from-home candidates
Once the pandemic ends, many of your workers will want to continue working from home at least part-time. They've grown accustomed to the flexibility and peace of mind that remote working provides. To keep your existing workforce happy and to identify the skills necessary for them to succeed, you and your company will need to adapt and discover new ways to evaluate and train them to be effective wherever they work.
Join Our Award-Winning AI Recruitment Software
Demos are a great, fast way to learn about iSmartRecruit.
Connect with us now to learn more!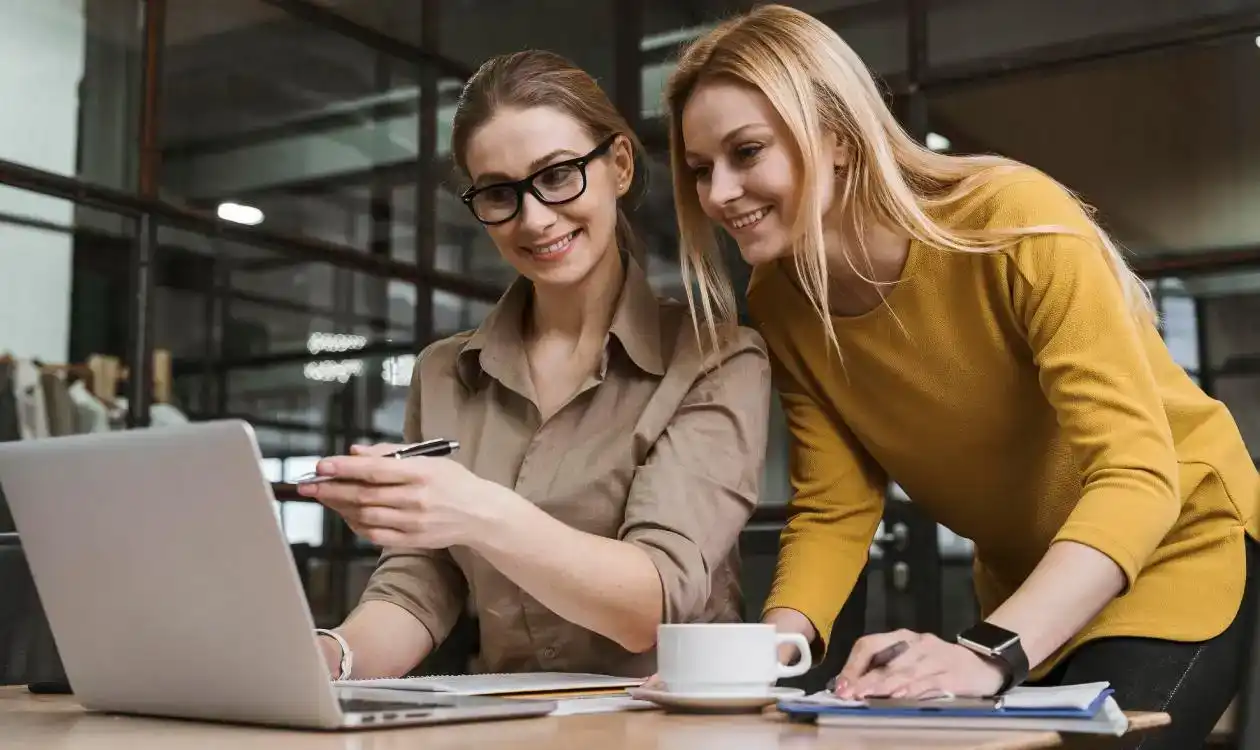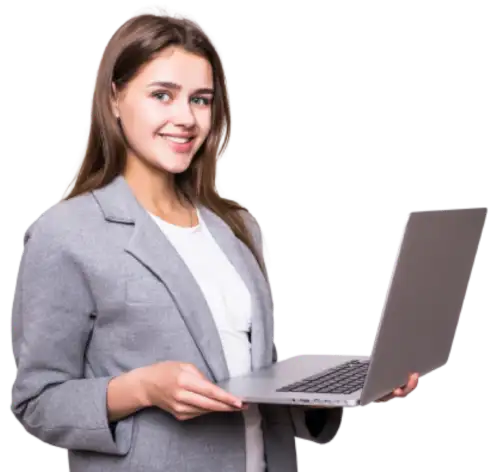 I hope you enjoy reading this blog post.
If you want our team to automate your recruitment process, just book a live demo.