Unlocking Excellence: How HitContract Elevated Hiring Quality by 38%.
How HitContract Elevated Hiring Quality by 38%.

As our country begins to recuperate from the pandemic and offices are starting to re-open, employers and leaders of the organisation will have to make plans to make sure that their employees can return to work safely.
While the global crisis forced us to adapt to work-from-home policies, we will need to evolve our office spaces for the post-COVID era.
67% of businesses intend to re-open their offices in the coming months, assuming they will be allowed to re-open given the current ongoing vaccine drive in our country.

Such changes, at first, may feel surreal, with everyone in their masks, separated with partitions and avoiding physical contact.
It might get a little lonely for employees while half of the employees are still working from home as companies might ramp up operations in phases, bringing employees back in stages.
Over time, we will adjust to the new 'normal'. Though there is a lot of conjecture about what the new 'normal' will be like, we are sure that the global pandemic will change the workplace forever.
While employees have made themselves comfortable in the new remote working environment, it is almost time that we start the journey of new 'normal.'
We need to start preparing for the post-COVID era by considering the future of work, what's next for HR, how the hiring process will change, and how to retain the best employees.
Responding, Recovering, and Thriving Post-COVID era.
We cannot underestimate the economic fallout from the pandemic. For companies to get back, revenue recovery will be of extreme importance.
While this is obvious, many people fail to realise that slow and steady may not win this particular race.
Rapid recovery will be the new phenomenon that we shall follow.
As we prepare ourselves and our businesses for a post-COVID recovery, it is time to rethink how our revenue streams and shift direction will effectively outshine the competition, working from a strong position that can ensure the company's long-term success.

Adaptability is Key
Before the COVID era, 4.7 million people already were working from home.
In recent months, we have been forced to adapt, and the one lesson that COVID-19 has taught us is that we are adaptable.
Keeping that in mind, consider how employees are working, how they are thinking, and how they are reacting in the present situation.
Employees may find out that the shift to remote working is better and something that they want to continue.
Companies that are coming out of the COVID crisis stronger than ever will be the ones that did not stop - the ones that did not hesitate to accelerate the shift to digital and continued with it.
Managers and leaders should make sure that they take advantage of the newly available data and companies that had negligible virtual presence are operating online.
Digest and analyse all the information and leverage it to align with the business strategy with the shifted needs of the marketing and employees following the pandemic.
Prepare for Retention Strategies
As we are moving out of the nationwide lockdowns and begin to emerge in the post-COVID world, we are rethinking our positions in the world.
Employee retention is more important than ever.
Companies are looking for quality employees; while it was effortless to keep employees on board during the height of the crisis, employees are beginning to realise that they have options.
HR and People Priorities
We need to make sure that employee retention is one of the top priorities. Keeping employees is going to require a lot more than a foosball table in the break room.
We rather need a powerful investment in making sure that the talent we had spent so much time and resources in shaping stays with the company.
For instance, we can provide the employees with a long-term plan and ensure employee loyalty through bonuses, pay raise, and several other perks and allowances.
All our efforts will be wasted if we don't have the right people in place to carry out the recovery plans.
The paradigm shift that all the employees have been forced to endure over the last year can be both a blessing and a curse for the employees and the business.
Having some strategy in place that allows the employees to spend time with their families is more important than ever.
Ways to Prepare the Office for Post-COVID Reopening

According to a poll of 2000 respondents, 1% of medium enterprises are planning on becoming fully remote whereas 5% of the companies are planning to get all their employees back to the office. The remaining 94% are planning to have a mix of in-office employees, remote employees, and hybrid employees.
As companies are adapting to the new normal, we are bound to make changes to the workplace environment.
Here are some creative ways to keep our employees safe -

Rearrange Existing Office Furniture
The top priority of the businesses is to have their employees back in the office as quickly and safely as possible.
In the first wave of re-opening, companies should focus on retrofitting the workplace to align with the current health guidelines.
The most instant way to do this is to rearrange the existing office furniture to make sure that they comply with social distancing protocols.
Employees' desks should be six feet apart from each other, while other furniture can be removed or arranged to make more space.
One-way traffic can also be enforced to keep employees from making any unnecessary contact with each other.
Repurpose Communal Spaces
For several businesses, large and communal spaces are unused to comply with social distancing guidelines.
Instead of avoiding these rooms altogether, businesses should repurpose these spaces as temporary workspaces so employees can spread out.
Install Temporary Plexiglass Barriers
Several businesses have already installed temporary plexiglass shields and barriers to stunt the spread of the coronavirus.
These barriers can be used in an office environment in areas with high foot traffic and in-person interactions.
Temporary plexiglass barriers can be installed in conference rooms, on employee desks, or in hallways to separate employees and maintain social distancing guidelines.
Enforce Office Capacity Policies
Maintaining distance with employees is easier when fewer employees are in the building. Several companies have implemented a phased approach to return employees to the office, such as a mixture of remote and on-site work.
Purchase Additional Hand Sanitisers
Washing our hands is a simple and effective way to mitigate the spread of the virus.
As employees return to work, managers and employers should consider purchasing hand sanitiser stations that are placed in common areas.
We can also consider installing hand sanitiser stations on employees' desks. Or we can provide each employee with their personal sanitiser each week.
Office Re-opening Checklist
Whether we get back to our offices in a few months or next year, we will need a detailed checklist to know everything about re-opening - from getting employees' opinions to implementing safety precautions.
"The crisis of the pandemic of COVID-19 has changed many rules on health, environmental and safety issues. For companies to be on top of the situation, they need to change their processes to adjust to the new rules." - David Rowland, Eco Online

1. Surveying the Employees
Though the decision to re-open the offices falls upon the key stakeholders; however, it is important to consider employees' opinions as well because the research has shown that 51% of employees prefer remote work improves work-life balance.

With the employee survey, we may come across different opinions of employees regarding the re-opening of the office.
2. Try to Address all the Issues - from travelling to timing.
Survey questions vary mostly on the basis of industry, company size, and other factors; however, there are some themes that everyone needs to consider for the employees.
3. Analyse and Present the Findings
Research has suggested that remote employees are less stressed and healthier, and thus, it is important to consider what they want in terms of office re-opening.
We must take a considerable amount of time to analyse the data and present it to the leadership team. With the varied data, organisations can choose a conservative approach where employees can switch back to remote work.
4. Re-opening Logistics
Though no such approach fits all, it is important to take everything into account - from employees; to feedback to the industry.
We may consider the following re-opening models that might affect the organisation and its employees.
5. Decide on Timing
Companies should take time to make sure that their employees return to the office in phases considering the ongoing second wave of the COVID-19.
6. Consider Rotating Schedules
Research suggests that 78% of the companies have a legitimate plan to adapt to rotating schedules as a part of their return to the office plans since it is the organisation's responsibility to take care of the employees' health and safety.

7. Weigh the Merits of the Physical Space
On the basis of the employee survey, the HR department should consider the importance of the physical presence of employees in the long run.
No matter what the decision may be, HR managers and leaders should ensure that the performance data and employee engagement back their decision.
8. Safety Precautions
When it comes to safety and hygiene, getting back to our normal lives is not merely enough.
With the ongoing second wave of the COVID-19, the HR teams should implement aggressive measures to make sure that the workforce and workplace are safe.
Consider Implementing Temperature Checks
It is suggested that to process temperature checks throughout the day and ensure that everyone understands why it is important to run these temperature checks.
Provide Employees with Personal Protective Equipment
Even though stockpiling PPE kits depend on the re-opening plans, companies should make sure that they have more than enough PPE kits for on-site employees and extra for visitors.
In addition to PPE kits, companies should also stock on hand sanitisers and disinfectant wipes.
Reconfigure your Personal Space
To mitigate the risk of the spread of the virus, organisations should re-design the workspace just so employees can be six feet apart at all times.
With the ongoing second wave of the pandemic, the fewer people that we have in our offices, the easier it will be to comply with the CDC guidelines.
9. Employee Engagement
Since remote work has become the norm, returning to work may upset employees, and we should make sure that coming back to work does not hamper team unity.
Reward in-office Employees
For in-office employees, companies should make sure to provide the in-office employees with additional benefits and recognition.
Encourage Employees to Disconnect
We should encourage employees to make the best use of their PTO policy, even during challenging times. In fact, we should help employees to disconnect and avoid job burnout.
Keep Offering Perks and Team-building Activities
Organisations should offer their employees a stipend for groceries and home office posts, and for the on-site employees, we can consider compensating employees for their travel costs. Speaking of travel costs and great team-building activities, when organizing business trips for your team, here you can learn about how to save money on business travel.
10. Managing Employee Performance
Since we are living through these challenging times, the HR teams have been struggling to suppress employees' anxiety about returning to work.
Adjust Goals to Motivate Employees
Managers and employers must collaborate on employees' reports to set clear and actionable goals that both sides are comfortable with at home.
Over time, small gestures can go a long way in driving employees forward.
Carry on with Performance Reviews
Organisations should ensure that we conduct their performance reviews, or employees may be unsure of their job security. Performance reviews allow employees to consider all their distractions and review day-to-day work.
Partner with People Managers
Companies should make sure that their employees are all set to handle the new world of work and offer them tools and advice to make the best out of challenging situations.
Continue making Learning and Development a Priority
Organisations can use goal-setting to promote employee development. Setting long-term goals can be complicated when the future is uncertain; employees will set goals in lieu of business targets.
Summing Up


The world is constantly changing. Companies and businesses are never going to run in quite the same way. The future of work hinges on adopting an evolutionary approach and changing the attitude.
Companies that try to get back to the office the way things were before COVID-19 will probably struggle.
There is an innate need to reinvent because volatility is inevitable, and the workplaces must be ready to rapidly counter the next disruption.
Join Our Award-Winning AI Recruitment Software
Demos are a great, fast way to learn about iSmartRecruit.
Connect with us now to learn more!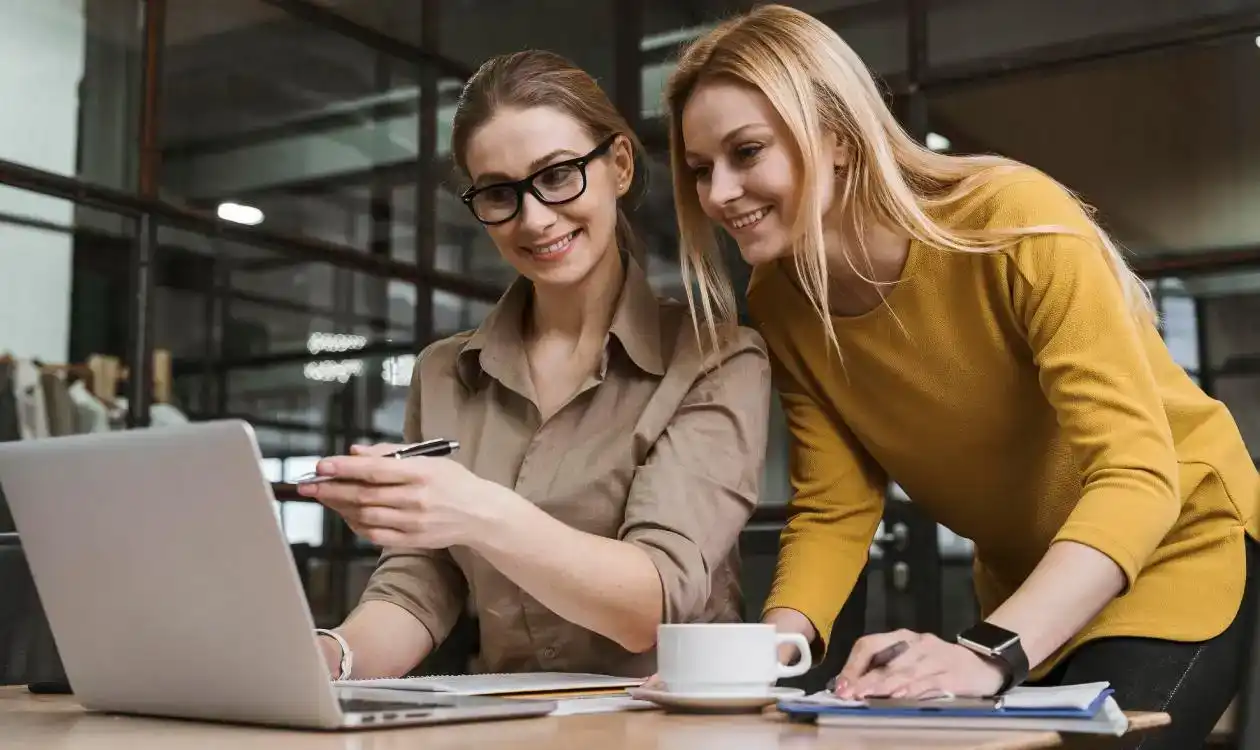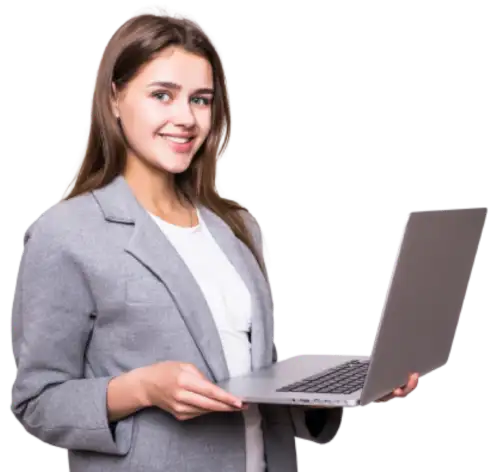 I hope you enjoy reading this blog post.
If you want our team to automate your recruitment process, just book a live demo.