Unlocking Excellence: How HitContract Elevated Hiring Quality by 38%.
How HitContract Elevated Hiring Quality by 38%.

As we have entered into a new decade with the year 2023. It is time to make a change in our recruitment approach and determine some SMART recruitment goals. By setting smart recruitment goals, companies are able to discover the best talent and hire a perfectly fitted talent.
Definition
of S.M.A.R.T Recruitment Goals
When it comes to smart goals of recruitment, it is time to upgrade the recruiting; it does not stand for intelligent hiring; rather, it is an acronym. And that is stands for Specific, Measurable, Achievable, Reasonable, and Time-Based.
S:- Specific - What are you trying to achieve?

M:- Measurable - How will you get to know when you have achieved it?
A:- Achievable - Is it genuinely probable to achieve it?
R:- Reasonable - Is it genuinely probable to achieve it?
T:- Time Based - Till when do you want to achieve it?
This article is all about the recruitment goals and objectives that should count in the best ways to improve the hiring approach and multiply the additional value.


Top 9 Smart Recruitment Goals in 2023
In the year 2023, your smart recruitment goals should be to increase your job post's response rate. So, we are here to help you achieve that goal with these simple tips:

#1: Refine the quality of hire
The primary goal that you should set regarding recruitment in this new year is to refine the hire's quality. You definitely want to hire an employee that would bring value to your company and efficiently adopt the company culture.
The hiring process may seem an ordinary task, but when you get into the core of it. You will comprehend that finding the person that rightfully fits for the job position and company culture can turn out to be tricky. Therefore, you have to use interview screening questions to filter out your candidates. Through this undertaking, you will get the highest matching resumes of the candidates for the open position. This directly refines the quality of hire.
#2: Accelerate the hiring process
There are two simple reasons to work towards accelerating the hiring process. These reasons make it one of the smart recruitment goals for 2023.
Firstly, you want an employee that would start the job and get work done. And secondly, if a job position is open for too long, it may seem suspicious to the candidates. As a result, they may not apply for the position even if they are the perfect fit for the post.
To avoid the delay in the hiring process, you must post a job vacancy with minimum qualifications and mention your preferences when it comes to candidates' skills and experience. It will encourage the candidates to apply for the position. Consequently, increase the chances for you to find your perfect fitted talent!
#3: Network and socialize
Networking and socializing are some of the best ways to improve your recruitment approach. And being a reason, this is in the list of smart recruitment goals.
Networking, especially social media platforms, creates your brand image that acts as proof of your company is genuine and reliable. It attracts more talent for your company. You can also integrate recruitment tools with your social media profiles to reach a wide range of people and stay organized throughout the hiring process.
#4: Up your recruitment marketing efforts
Another smart recruitment goals in hrm that you can set this new year is to improve your game by raising your recruitment marketing strategy.
Recruitment is not a two-day process. It is something that a company should put into their brains all year round, even when they are not hiring. 
Creating a brand image for your company, investing in the right recruitment tools, attending recruitment events, and creating connections are some of the things that should be part of your recruitment marketing strategy. Through this, you will make your recruitment process smooth and more fruitful.
#5: Reduce new hire failure rates
This is one of the concerning smart recruitment goals. Suppose the employee you have already hired and who already has experience with your company would be a better person to be a part of the company than hiring the new employee. At the same time, you have to train the new employee to set in your company's work culture. This becomes more stressful after you have gone through the overall hiring process.
So, when recruiting in the first place, you put sufficient time in planning the hiring process and using the right tools to find the perfect candidate for the job position and reduce the rate of failure of a new hire. In this manner, you will have stable employees that would increase your company's productivity and employee retention rate.
#6:

Figure out the cost-per-hire

One of the recruiting metrics that define the success rate and the effectiveness of the process is Cost-Per-Hire. That's why we include this point in the list of recruitment goals and objectives.

Cost-per-hire shows the money spent by the employer for recruiting a single candidate. By figuring out cost-per-hire, you can maintain track of overall hiring expenditure. With the proper evolution and analysis, you can gain significant insight into the company's profit and loss, moreover able to identify what is working and what is not. 
Calculation of cost-per-hire will help you optimize the existing hiring process and make a paramount decision to better with the minimum amount. Hence, set this goal as smart for recruitment.
The formula for calculating the cost-per-hire is given below:
Cost-per-hire= Sum of internal and external cost/ Number of hires
#7: Improve the employer brand value
In recent years, the importance of an employer's brand is recognized by the recruiting staff. The high brand value provides a heap of benefits to the company, that's why this point we consider as one of the goals for recruitment.
72 percent of recruiting leaders and hiring managers worldwide accepted that the employer brand has a significant impact on hiring.
Hence, for the recruiting process's outstanding result in 2023, the company should pay attention to employer branding. Generally, employer branding is the image and reputation of the company that is comprehensively visible to the job seekers and customers. A strong employer brand easily attracts the candidates with trust, correlatively amplifies the aggregate of applications, enlarges the talent pool's size, and permits the perfect talent acquisition.
Create a positive and strong employer brand by implementing various strategies. A strategy that influences other mindsets concerning the current reputation of the company. Additionally, a brand name with a higher value is the biggest reason for ROI. So, keep in mind the enhancement of brand value in the year 2023.
#8: Build a talent community
A talent community is a group of similar candidates based on different criteria such as qualifications, experience, skills, and background, gender, age, and so on.
Every recruiting staff desires to fill the open position within less time without compromising the quality. Therefore, recruiters have to create and update the talent community habitually. For a single open position, the recruiter's number of applications, but not everyone can extend the opportunity. In that case, the company can store that candidate into the visual pipeline for future vacancies.
This point is in the list of smart recruitment goals because the already candidate source enables employers to fill the vacancy fast and diminish hiring costs. Below are the benefits that improve the hiring process of 2023.
Decrease the time to fill

Optimize the cost per hire every time

Keep the company at the top in the mind of active as well as passive candidates

Save the maximum time of sourcing the candidates

#9: Turn over-rate
Turnover is a natural process in employee life. Commonly, the company faces turnover, but a higher turnover rate should be considered a concerning topic. Thus, it is in the checklist of smart recruitment goals for 2023.
The recruiting company must calculate the turnover rate to form a talent pipeline before any open position arises. By analyzing the turnover rate, you can establish different kinds of improvement boundaries for the hiring process. For example, in a month, you recruit 10 candidates from which 2 candidates left the organization for different reasons. Those reasons help you to know more about your recruiting process and candidate sourcing method.
Finding and calculating the turnover rate is a good practice this recruitment goal setting is on the list. For general information, the average turnover rate should be around 2.5 percent.
Wrap Up of Smart Recruitment Goals in 2023
Setting these recruitment goals for the year 2023 will help you amplify your company's offer acceptance rate that turns into strengthening your employer branding. This would be beneficial for the recruitment process and gain good hire but will ultimately make lots of improvement in your company with great employees adding value to the organization. Also, you may think of adopting an innovative recruitment technology option to boost your growth in 2023.




Join Our Award-Winning AI Recruitment Software
Demos are a great, fast way to learn about iSmartRecruit.
Connect with us now to learn more!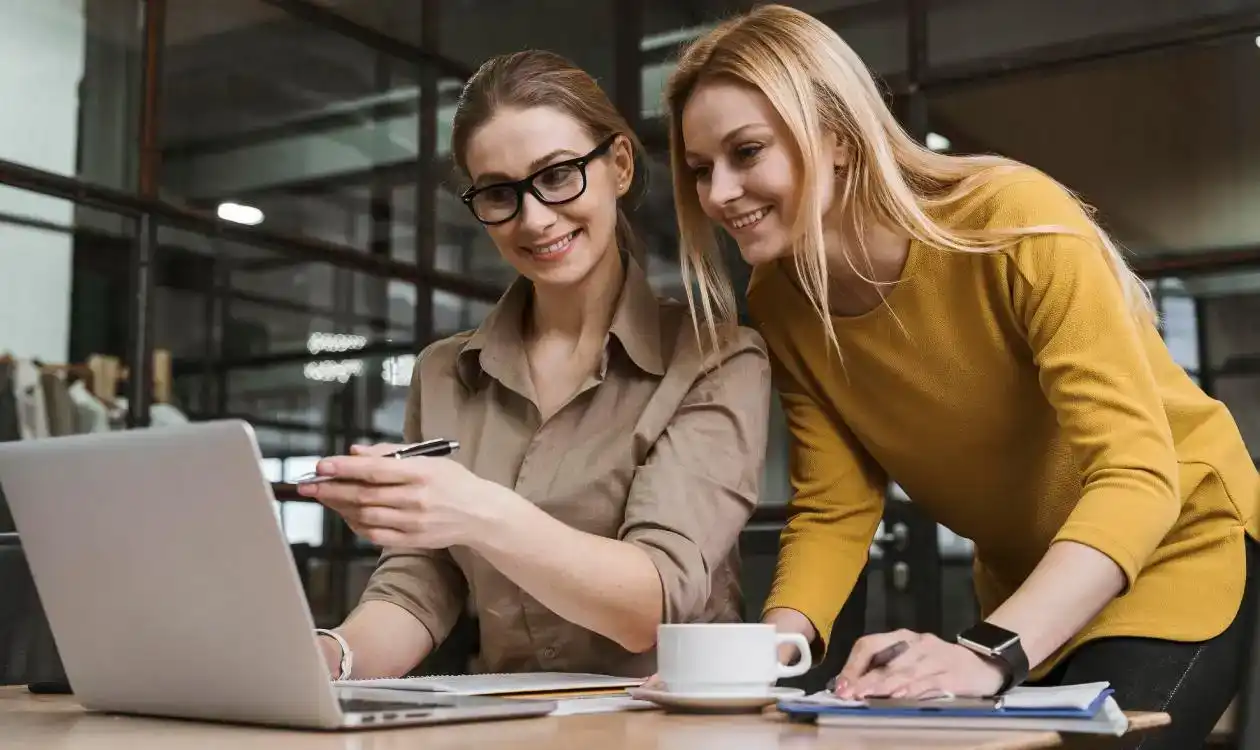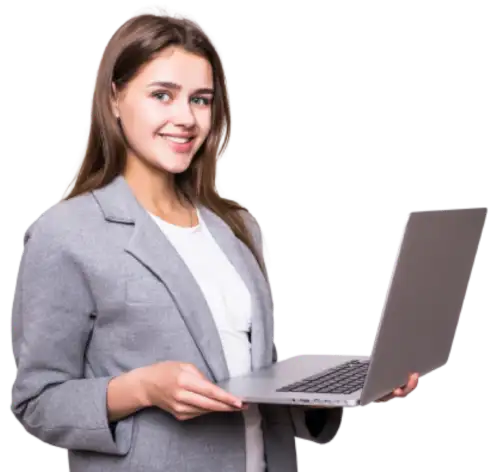 I hope you enjoy reading this blog post.
If you want our team to automate your recruitment process, just book a live demo.