Unlocking Excellence: How HitContract Elevated Hiring Quality by 38%.
How HitContract Elevated Hiring Quality by 38%.

Rapid tech development has transformed how we organise and operate businesses. The recruitment industry is no exception to this major change. 
Nowadays, virtual interviews and remote work have become the new norm in every work process, including hiring. Job hunters, hiring professionals, and even industry leaders have no choice but to adjust these norms. 
Virtual interviews provide convenience and flexibility to both hiring managers and candidates. The interviewers and interviewees can appear in the interview process from any corner of the world, which increases opportunities for companies to hire diverse talent. 
This raises a question among the interviewees on how to effectively conduct online interviews and provide the best interview experience to the candidates. 
Let's briefly understand virtual job interviews, along with tips for conducting smooth virtual interviews. 
What is a Virtual Interview?
Virtual job interviews, also known as online interviews, are the process of interviewing candidates remotely. These types of interviews are generally conducted with the help of technology and online communication platforms or sometimes through a phone. 
The whole communication process happens the same way as face-to-face interviews. However, the only difference is that virtual interviewers execute online without any physical appearance.

Types of Virtual Interviews
1. Remote, two-way interview: This type of interview is conducted using technologies (i.e. Google Meet) where the hiring managers and candidates are at different locations. The interview will be a live and face-to-face conversation between the interviewers and interviewees.   
2. Online, one-way interview: In a one-way video interview, hiring managers provide pre-selected questions to the candidates. Candidates can record their responses at their convenience. This type of interview saves time for not only the recruiters but also speedup up the interview process. 
If an interviewee does poorly on the 2-3 questions, then the hiring managers can end it simply by not watching the other answers. In a live interview, this is not possible to cut the interview short. 
3. Online, one-way interview with re-record option: This type of interview is the same as one-way online interviews. However, the only difference in such interviews is that the candidates can re-record answers if they are not satisfied the first time. The interviewer only sees the final recording of the candidate's response. 
Virtual Interviews Tips

A job interview facilitates a hiring manager to identify the ideal candidate with the right skill set and outlook that fits with the corporate culture. Virtual interviewing, just like the traditional sit-down method, requires planning.
So, how can interviewers execute successful interviews? Let's find out virtual Interviewing tips for hiring managers and interviewers! 
Set up the interview queries
You most likely invested time and wrote a detailed job description of your vacant position. Use the advertised post to establish the queries.
For example, to assess your applicant on communication skills, ask a specific question like "How would you handle a bad online review?"
Avoid using broad and overused questions like "What is your greatest weakness"? With such, it's hard to gauge and appraise the candidates.
Select the ideal virtual interviews communication platform
A robust communication platform will guarantee the remote /virtual interviews run smoothly.   
Decide on the ultimate video conferencing software for conducting interviews. You may use Google Hangouts, Skype, VidCruiter, Zoom, Spark Hire, and HireVue, among others.  
For a seamless process, minimise surrounding distractions.
The Framework of the interview
The interview should have a well-pre-planned structure to avoid confusion and time-wasting.
For example, decide each talent's number of questions, topics to ask, and route to follow. Create a structured interview workflow to effectively and bias-free assess the candidates. 

Create a positive first impression
Maintaining a good first impression is imperative for the interviewers. 
So, the interviewer must maintain appropriate eye contact, even if through a laptop is vital. This doesn't mean that interviewers have to constantly stare at their screens. Proper eye contact helps encourage a sense of genuine connection and attentiveness. 
Another way to show that you're genuinely interested in the candidate and engaged in the discussion is by practising active listening. Nod your head to give affirmations of understanding while candidates talk and ask follow-up questions.  
Also, the interviewer must be mindful of the background while conducting virtual interviews. They must find a clean and quiet area in their living space where they can take a video call. 
Learn about the applicants
This starts by checking out the applicant's cover letter and exploring their online profiles, especially on professional platforms like LinkedIn, Indeed and Glassdoor.
Note any oddities, including employment history gaps, hobbies that may promote your team/business, and unclear functions in their earlier companies.
Be ready to respond to the questions
While the core aim of an interview is accessing the potential candidate's value, you're also promoting your brand. The interview panel should be ready to give truthful answers about the firm's operations, vision, and company culture to enable the candidates to make informed decisions.
 In case there is information you can't answer or divulge, say so tactfully.
Legal rights of potential employees
Under federal law, the rights of employees start before they are hired. Employers cannot discriminate against job applicants based on their race, gender, sexual orientation, age, pregnancy, national origin, disability, or religion. These laws apply whether you are hiring in person or online.
Employers must sensitise their hiring managers to anti-discrimination laws and ensure they strictly follow the law at every stage of the recruitment process, from placing a job advertisement, to interviewing, to the final sorting and selection of successful applicants. 
There is a host of questions that should be avoided, primarily those that relate to the protected classes. These include asking for the applicant's age, race, religion, sexual preference, whether the applicant is pregnant or intends to have a child, and marital status, among others.
To ensure that your organisation is sticking to the right side of the law, you can get in touch with an employee rights consultant, who will expertly guide you on every aspect of recruitment.
Dress professionally, even remotely
One thing interviewer and hiring manager must ensure they are looking polished and professional - at least up top. (The beauty of online interviews is that no one will know if you wear sweatpants with your office shirt and tie!) 
This will leave a great impression on your candidates and make you feel more confident, and help you get ahead in the game. 
Benefits of Virtual Interviews
Time is not just moving; it's running, and we are seeing huge changes in daily human lives and working approaches. One new trend that has taken place during this tough time is virtual interviewing through innovative Interview management software. Let's see why people have to go with the new way of conducting the interview. 
1. No geographical restrictions

Does the right individual for the job live on a tiny remote island? No problem. 
Talent is not limited to a particular country or continent. With an increasingly large number of people embracing a nomadic lifestyle to pursue personal goals, it's becoming trickier for businesses to find outstanding local talent.
Sectors like healthcare, engineering, and information technology industries have opted to seek their preferred skills internationally. Don't be left behind. The world is your oyster.  
Virtual interviews provide an opportunity to conduct interviews from any corner of the world and hire the most qualified and diverse talent within your organisation. 
2. Scheduling flexibility
It becomes incredibly difficult to juggle the calendar availability of 4-6 interviewers in a 5-6 hour time span and maintain every interview back to back seamlessly without large breaks.  
Virtual interviews give the liberty of scheduling interviews at the convenience of both parties, and the headache of in-person interviews is completely eliminated. 
As interviewers and candidates are at home, so there is no need to conduct interviews back to back. They can be scheduled according to hiring managers and HRs natural availability. This way, video interviews remove in-person interview stress. 
3. Effective time management
Scheduling in-person interviews are like trying to solve a Rubik's cube, especially if you are interviewing many applicants.
It includes finding a convenient time for those involved and then juggling the best personnel to sit and conduct the interviews. It can be demanding and lengthy for both the applicants and the hiring managers.
However, virtual interviews, recorded questions, and a one-way video reduce the headache associated with the interviewing process. It allows the applicants to answer the questions at their convenience, and once the hiring team receives the responses, they can review them within their appropriate time and schedule.
In case the schedule never syncs up, the team can collaborate and leave notes through their online communication tools, pinpointing their preferred candidates. From there, it becomes easy to set up a video interview/virtual interview and hold any further discussion with the shortlisted candidates.
4. It's convenient

Virtual interviews enable employers, hiring managers and recruiters to conduct candidate interviews from anywhere, eliminating the need for travelling. This way, it increases convenience for both interviewers and interviewees. 
Also, virtual interviews eliminate the huge burden of administration and paperwork and entire communication done through online mode via emails and recruitment software, which is incredibly beneficial. 
5. Reduces costs
By conducting virtual interviews, the applicants don't have to commute to attend an in-person interview. Instead, they may record their interview questionnaire responses through videos and send them when most convenient.
Conversely, the hiring company saves money on printing candidates' vitae, man-hours, and perhaps reserving an interview venue.
6. Makes interviews more consistent
In a real interview, the hiring manager may forget the most vital questions, ignore a particular point, go off track, and even disregard the candidate's response. 
Therefore, each of the interviewing panels gets diverse responses from the applicants. It creates a biased outlook among the hiring teams, missing out on much-needed consistency for finding the right candidates.
Virtual interviews enable the panel to have absolute uniformity. They can set predetermined questions and compare the responses during the decision time.
Furthermore, it's easy to involve hiring managers in reviewing the candidate's response with recorded video interviews more than once, getting a fresh opinion or perspective before hiring.
Final Thought on Virtual Interviews
It's time for business owners and hiring managers to become progressive in their thinking, change their virtual interviewing strategies and approaches, and become accustomed to the new norm. 
Embracing these new norms will ensure your corporation hires excellent talent to carry out its mission while ensuring everybody's safety and well-being. 
Happy Interviewing Virtually!!
.
.
.
Still want help with conducting other hiring tasks efficiently? If so, then click the below image and book a demo. 
See how our highly-scalable recruitment software can help you streamline your hiring process from sourcing the candidates to hiring the most-suitable talent faster and more effectively. 

Join Our Award-Winning AI Recruitment Software
Demos are a great, fast way to learn about iSmartRecruit.
Connect with us now to learn more!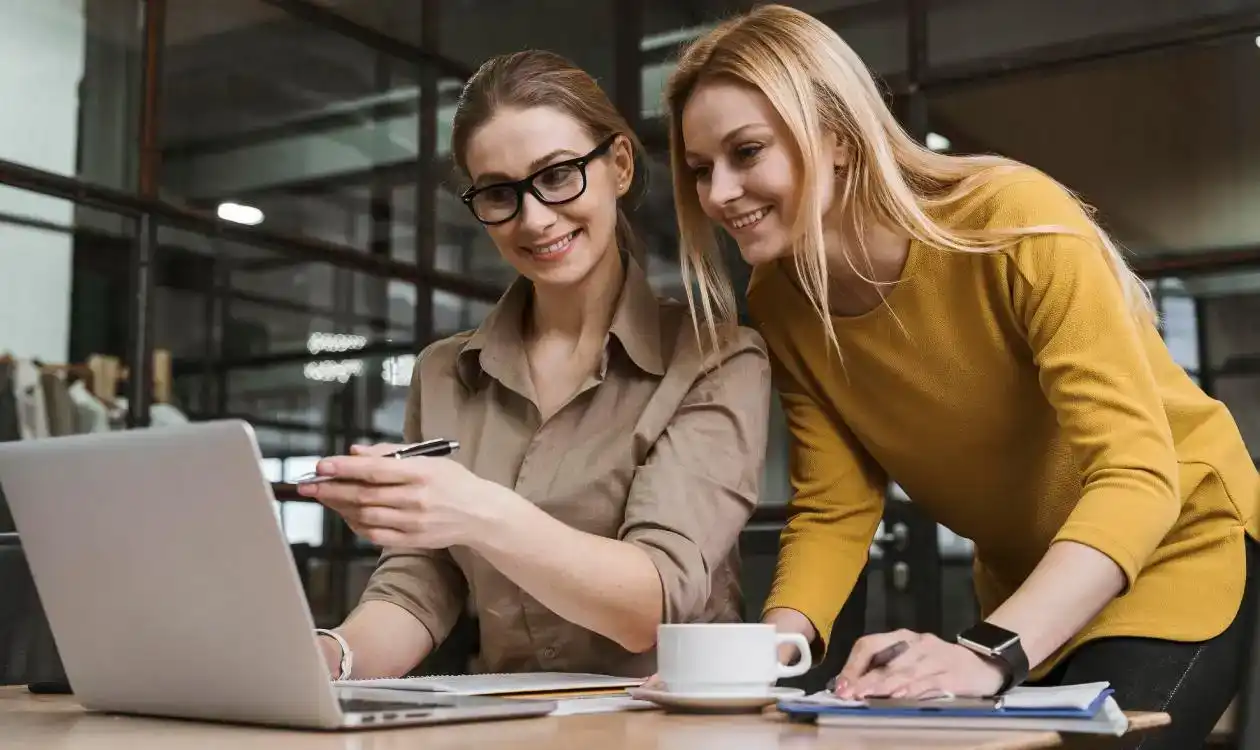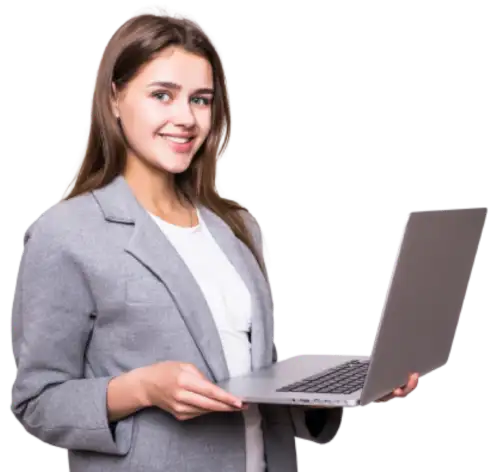 I hope you enjoy reading this blog post.
If you want our team to automate your recruitment process, just book a live demo.