Unlocking Excellence: How HitContract Elevated Hiring Quality by 38%.
How HitContract Elevated Hiring Quality by 38%.

The employee handbook is one of the crucial components of building a positive workplace. If you want to create an employee handbook for your company but have several queries, such as:
What is an employee handbook? 

How to create an employee handbook for a small business?

How to write an employee handbook?

What is the purpose of an employee handbook?

What should include in the employee handbook content?
Every effective practice needs precise guidelines and explanations that give people direction and help them understand expectations, activities, and benefits.
What is an Employee Handbook?
Perhaps you know them under a different name; a staff manual, an employee manual or a field guide. No matter the name, they always have one goal - they help a hire navigate their new workplace and start the job. It presents a document every worker should receive during the onboarding training or on their first working day. 
Just like with the name, they might come in a different form, depending on the company. Some employers will deliver them as a copy in a welcome mail, and others as longer-form documents that will be referred to as long as one works at the company.

Employee handbook contents will ensure that each hire feels ready and well-equipped for their job, which can instantly increase their productivity and motivation. But although having it is not only a good idea but also enhances employee experience, the handbook itself is not a legal requirement.
That's why most companies decide to develop it to mitigate potential conflict between workers and the company.
Whether you want to protect your organisation from misunderstandings or aim to make your new employees feel at home, there are certain things you should include in the employee handbook.
Purpose of the Employee Handbook
The workplace is no different, and being familiar with rules and policies will help every new worker adjust to their job position. That is why employee handbooks could be crucial for smooth integration and productivity.
However, not every organisation puts much effort into developing a high-quality employee handbook, nor every employee comprehends its significance and reads it.

HR departments should raise and nurture awareness about the meaning and advantages of having an employee handbook and ensuring that every hire receives it.
Even if you have a small team and you consider them redundant, think again and analyse whether it can improve the process and employee performance, which is beneficial. 
On the other side, employee handbooks should be necessary for large enterprises and organisations with big teams. In such an environment, new workers often feel lost and like minor elements of a giant mechanism. Having a work and company guide would help them understand their role and importance.
Essential Points to Include in Employee Handbook Content
Having a handbook creates a positive impact on your business. Also, affect the bottom line of the business. Therefore, choose the employee handbook template carefully.
Select the employee handbook template that contains all the basic points as mentioned below; otherwise, form your own handbook that has all the required information because this employee handbook is clearly for your employees and ultimately contains the answer to their common questions.
So, here are some crucial points that you should consider while creating or selecting an employee handbook template.
1. Basic employment definitions
It's recommendable to cover the elementary employment-related explanations first and start with a welcome message. That will help the employee fully understand the terms of their contract and the job position's requirements and classification.
If they ever have some basic doubts or questions, they can turn to this part and get their answers. 
While it's always beneficial to address attendance rules, it might be necessary during the pandemic and remote work. Let your employees know if they can take a day off if teleworking hours differ from the office and how you monitor presence.
Hence, this is what your basic part of the Employee Handbook can look like -
While you might think this is obvious and already clear, leave no place for doubts. Explain full-time and part-time positions, interns, and apprentices (or any other you might hire).
Show your team that the company promotes meritocracy by stating that you aim to create and maintain a workplace with equal opportunities for everyone and also increase the diversity and equity of the workplace, which is vital for employees.
Hiring process & background screening
Go through the company's recruiting and selection process and lay down all the usual steps HR teams take. Thus, this might be the perfect moment to outline whether the company conducts (pre)employment background checks and online screening. If you have a referral or employee rewards program, use this opportunity to define the procedure and requirements.
Define attendance procedure and rules; explain when, how, and what hires should do when they need to take a day off or have free time. Besides, address when and whether there are situations when unreported absence is acceptable.
2. Basic company information
Some may opt to place this part before basic employment definitions, but it is also okay to rank it as the second practice.
Every comprehensive staff handbook consists of general information about the employer that helps the worker meet their company and learn about its background. Therefore, this is the part where you should outline the company's mission statement, vision and goals, organisational culture, history, and main office contact details.
3. Workplace policies
The crucial section of each employee handbook is the one that helps workers understand what the company's workplace is and what it strives to be.
Hence, outline the workplace conditions and discuss essential policies, such as anti-harassment. These are the definitions that make your company a place where employees want to be, where they can grow and learn.
These are the policies you can address in this section.
Data protection & confidentiality
Explain the rules about information protection and any other you find crucial for your company and employees.
Workplace safety & health
Present the guidelines that ensure that your employees can maintain and work in a safe and healthy work environment. You can mention what it is that your company does to adhere to safety and occupational laws or what is prohibited from keeping a healthy workplace program, such as smoking, drugs, and alcohol.

Co-worker and workplace bullying and violence are sad but actual realities which result in emotional distress and employee turnover. Create a policy that shows your commitment to eliminating and punishing workplace bullying and harassment.
4. Code of conduct
Define the worker's behaviour and workplace ethics framework by stating how you expect employees to treat their co-workers, superiors, and stakeholders. Thus, explain the dress code and whether you require one. The layout of the digital conduct framework, when employees can use their mobile phones, and whether there are any particular rules concerning social media and internet usage.
It's also recommendable to explain if there is anything your company considers a conflict of interest and what the consequences are.
5. Salary & development opportunities
Another crucial part is to define compensation and when and how the employee will receive their payment. Explain your performance evaluation and how you review objective accomplishment. 
For employees, especially millennials and generation Z, it is essential to know whether there are any development and progress opportunities. Describe which training and possibilities your company provides. These activities are among your most significant retention elements to retain the top talent. 
6. Employee benefits & perks
Workers are often unaware of what kind of perks their company provides, and this is another efficient retention strategy. Therefore, proudly lay out the benefits and keep your hires informed. Some of the potential perks are private health insurance, work from home, great parking spots, gym membership, and providing employees with company equipment.

7. Working hours & holidays
One of the main things employees will care to know their working hours, paid time off (PTO), list of holidays, sick, parental, and bereavement leave. Also, explain the procedure of days off for civic duties, such as voting.
8. Medical and Family Leave Policies
You must have a Family and Medical Leave Act (FMLA) policy in place if your small business employs more than 50 people. The law mandates you to provide up to 12 weeks of job-protected, unpaid leave for events in an employee's life, such as delivery and childcare, caring for an immediate family member with an illness or serious medical condition, or responding to their medical ailment over a year. 
9. Equal Opportunity and Anti-Discrimination Policies 
According to the Equal Employment Opportunity Commission (EEOC), you're legally required to state clearly that your company follows nondiscrimination and equal work opportunity standards in hiring and advancement.
You might also want to think about paying attention to and agreeing to the Immigration and Nationality Act (INA), which prohibits unjustified recruiting, terminating, promotion and recruitment practices related to a worker's citizenship status, public beginning, and qualification check process. Retaliation and terrorising are also prohibited by the law. 
10. Resignation & work termination
Each employee's life cycle comes to an end, whether it is due to retirement or having to quit for personal or professional reasons. Define all these policies, including progressive discipline and references.
Popular Example of Employee Handbook
Before creating the best employee handbook for your small business, don't omit to look at the employee handbook of some popular companies. Employee handbook examples are given below -
Final Thought about Employee Handbook
So, before you start writing, and select the template for the employee handbook, don't forget to check out this blog again and know what the employee handbook consists of.
Create a positive note about the employee handbook and ask the employee to acknowledge the reading of the handbook. Keep the employee handbook simple and straightforward which is significantly related to the company.
Join Our Award-Winning AI Recruitment Software
Demos are a great, fast way to learn about iSmartRecruit.
Connect with us now to learn more!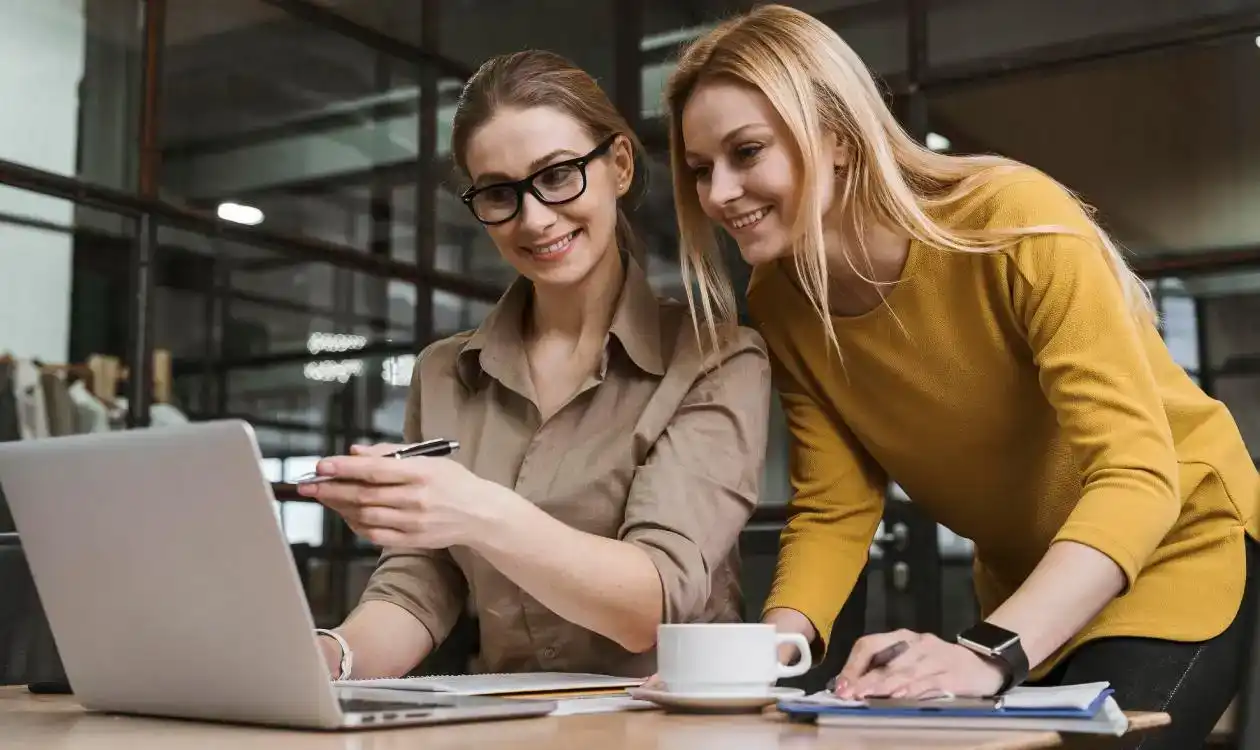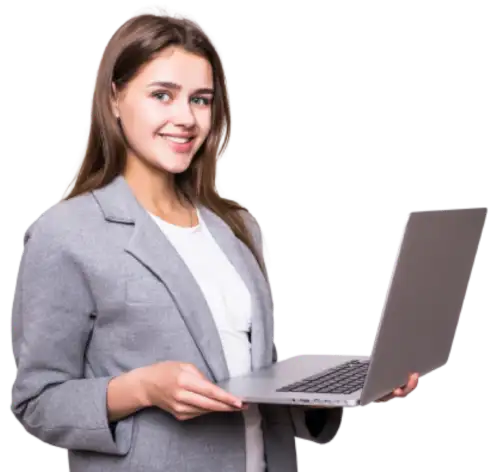 I hope you enjoy reading this blog post.
If you want our team to automate your recruitment process, just book a live demo.