Recruiters nowadays aren't just looking to fill up the vacancies. They are in search of candidates who have the potential to fill the open job criteria. And this is one of the biggest tasks for recruiters. So to overcome these recruiters must have recruitment marketing tactics with a combination of marketing and understanding of the requirements of the company.   
The world is full of candidate-driven job markets, it's not recruiters that choose candidates, but it's the candidates who choose the recruiters and the company.
Here we have gathered some 15 creative marketing strategies that are used by companies across the world to hire top talent. You can note them down and can also consider adding them to your list.
What is Recruitment Marketing?
Recruitment marketing is the step or process you can follow for promoting your employer's brand with the use of marketing methodology throughout the recruitment cycle. It aims to bring individuals to the open positions of your company. Recruitment marketing can also be simplified by installing recruitment software such as iSmartRecruit.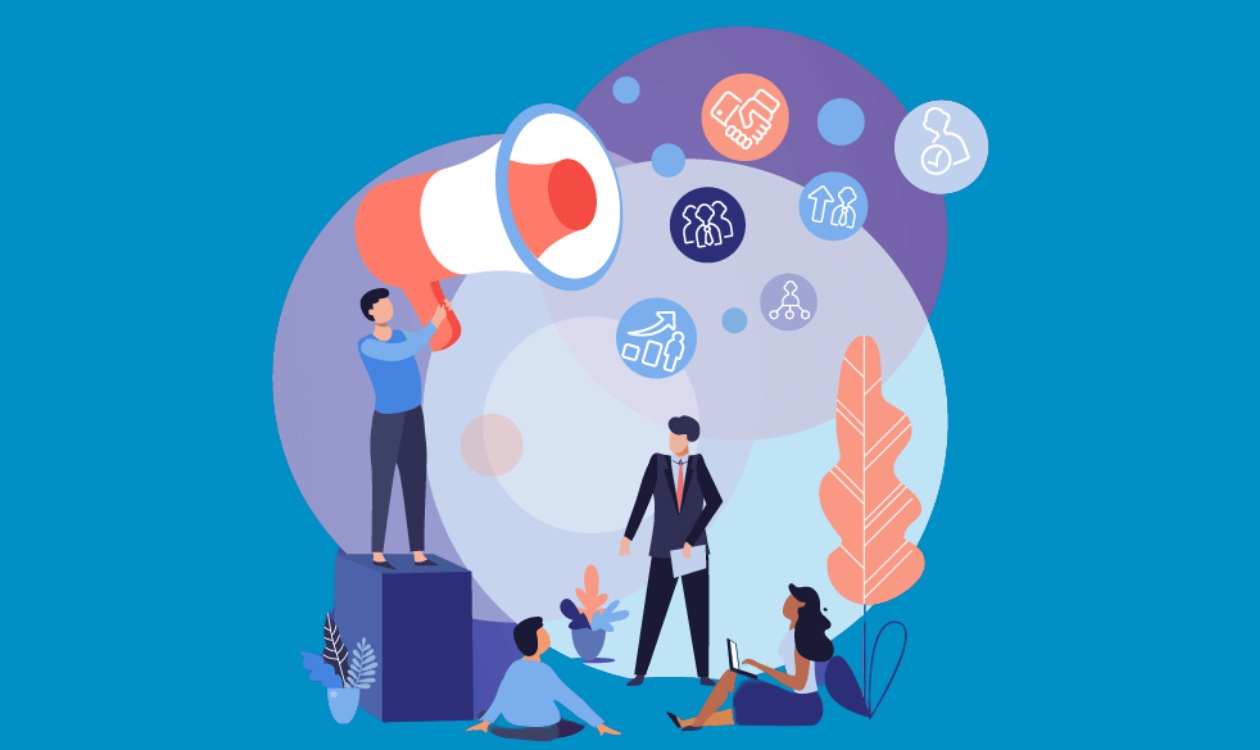 "You're not just recruiting employees, but are sowing the seeds of your reputation."
If you are trying to learn and discover how to become a successful recruiter, but you are not aware of where to start then you have come to the right place. So scroll down and get creative recruitment strategies.
Powerful Marketing Strategies for Recruitment
Step one: Build a solid brand
The only way to stand out from the ocean of a similar market is to turn your company into a recognizable brand. A brand is not just for clients or customers, but it is important for the employees who are working and the ones who are looking forward to working in your company. Without any doubt, employer branding is not something that happens in one night; it's a long-term strategy on which you need to focus and bring value to your audience. 
Step two: Improve the candidate experience
Candidate experience is more important for the company—the experience you provide to the candidate is an indication of your company's culture. According to one the research, it clearly shows that 60% of job seekers report that they received a poor candidate experience. This is a sign that the culture and the work environment of your company are not suitable for the candidates; in the end, you are at a loss. 
To avoid this kind of loss, keep in mind that their top talent begins long before they even thought to apply in your company for a certain designation.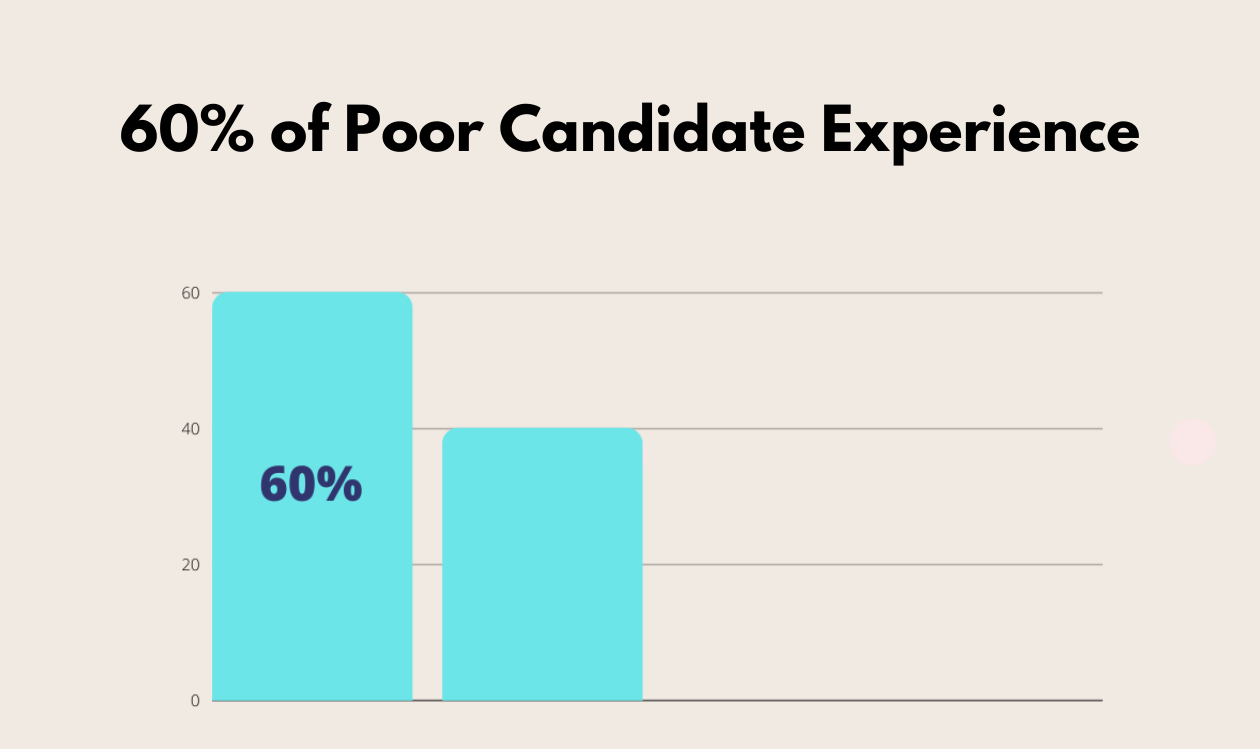 Step Three: Keep your website interesting
The website is the most important part of the company. To build a website is easy but to maintain, update and most important make it interesting is an art. Your website should attract relevant traffic, and generate leads, and those leads are converted into applicants. Just focusing on the competitor's website will not generate traffic, you need to work on your website and make your brand online visible.
Step Four: Social media marketing recruitment
In this 21st century, social media plays a vital role in every business sector. The number of social media users is increasing not day by day but second by second. According to recent research, it shows that there are almost 3.5 billion active users in the world. This proves that you will get candidates on social media more than any other platform. 
LinkedIn survey shows that 49% of professionals follow candidates on social media for hiring the top talent in their recruitment process. This is the reason why digital recruitment marketing is important for a recruitment strategy.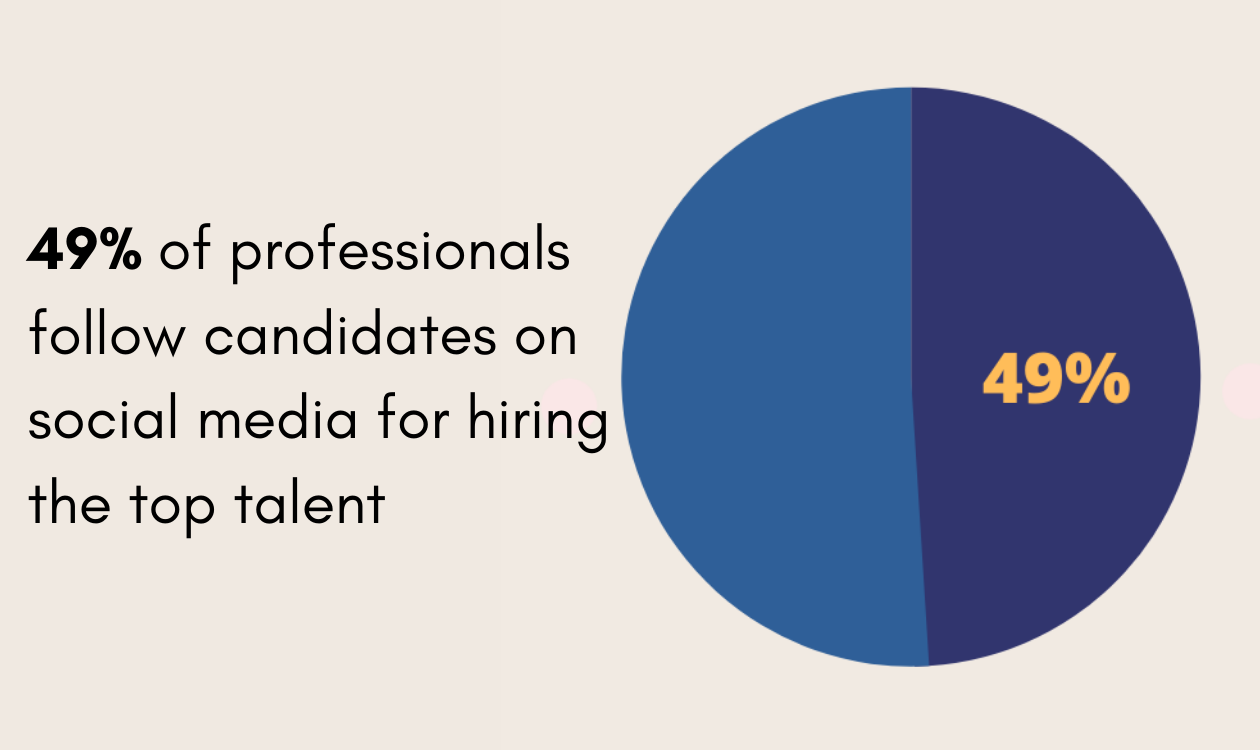 Step Five: Employee referral program   
This program is one of the most powerful programs and also totally depends on the goodwill of the company. In this referral program, employers encourage current employees, by giving rewards to refer qualified candidates for jobs in the company. 
When this program is implemented strategically, it can give you multiple benefits for the hiring process that include lower turnover rates and spending less time on the recruiting process.
Step Six: Recruiting goals should be clear
As you have come to know the main point in the marketing and recruitment strategies, now you can prepare a strategic plan or ways to improve your effort to move forward. If you find that it is getting difficult to find candidates, then you can try new job boards, or you can also have a hiring event. 
There are N numbers of strategies you can plan and implement, but you need to make sure that the strategy you are preparing will be effective if the answer is yes! Then try to reach those strategies as soon as possible.
Step Seven: Create the career page 
Creating a career page is an essential element for every company and a recruitment strategy. When candidates visit your website, they first see if the company's career page is present or not! Because it will be easy for them to apply directly from the career page for the open job. It is the best way to promote an open job, share content, and can also provide information on the company's mission, culture & benefits.

Your career site is the heart of your candidate attraction strategy. It needs visual impact, clear navigation, and a mobile-friendly design. Most of all, it needs to showcase your organization and clearly show what sets you apart from every other employer out there. Having a clear employer value proposition – by using actual employee testimonials in the form of videos, photos, and testimonials allow your employees to share why they love your organization.
Step Eight: Chatbot 24*7
A chatbot is specifically created for candidates it gives service 24*7 as human beings can't be available 24*7. These help candidates to learn more about the company's engagement and interactions.
When candidates first land on the page, the Chatbot pops up and asks a question; it also gives you a satisfactory answer regarding your query. What question will be asked by the candidate totally depends on them, and further, they will receive a tailored response from the Chatbot. 
Step Nine: Feature employees on social media
Many companies are not shy to show the culture of the company on social media. Start showing the culture of the company, highlights of employee rewards, team outings, and other celebrations in the company. This will make your company and brand grow more. Candidates who are not thinking to apply to your company will be attracted to the company. Employees will give reference to your company to other candidates too.



Step Ten: Prepare a content calendar.
The term "Content is the king". Creating quality content is an art because the content you create will have the highest impact on the brand of your company, and the people will be more interested in your company. Content creation does not work for the short term; it is long-term work without any doubt it will take time, so you have to create a content calendar with assignments and deadlines.
Step Eleven: Hire people with disabilities
Some companies write a clause that they give an equal opportunity to employers. They welcome people of mental and physical abilities, but when it comes to implementation most companies take a step back. 
There are many job boards specifically available for disabled people eg: including Recruit Disability, America's Job Exchange, and Ability Jobs. You can post the open job on all those job boards too. 
Step Twelve: Do investment in recruiting tools
You can simplify your recruitment process by utilizing recruitment tools that can save you time and money. Even if it is a video interview or a full applicant tracking system, recruitment tools will streamline and automate some of the tasks so that your team can focus on what exactly matters.
Step Thirteen: Google job search
Nowadays, candidates are searching for jobs directly on Google. It would be best if you made this platform an asset to your company. This tool is one of the great ways to get your job posting in front of the candidates before they go through your company's website or job boards. When candidates search for a specific job title in Google, it will show jobs in their area, which will match the inquiry. One of the best parts is searching for jobs on Google is easy.
Step Fourteen: Target Keywords used by competitors
We can say this is a modern rivalry. Many companies use keywords that are targeted by their competitors. Not only are they targeting keywords, but they also target candidates, they are going out of their way to attract each other candidates. Some of the keywords are paid keywords, but in this competitive world, no one looks for them. 
Step Fifteen: Host recruitment events
A recruitment event is one of the amazing opportunities for you to expand your talent pool. It is important because it helps you in building a strong relationship with candidates and seeing things that you cannot find in the CV. Don't focus on the number of people, focus only on the quality of the crowd/people. After the end of the event, observe how it contributes to your hiring process.
Ending with Creative Recruitment Strategies
Recruitment marketing strategies are evolving impressively fast. It is quite possible that tactics that work this year might not work for the next year and beyond. The success rate of the strategies is totally based on your company's specific goals and your targeted candidates. So it is important that recruitment marketing strategy needs to be observed daily.