Unlocking Excellence: How HitContract Elevated Hiring Quality by 38%.
How HitContract Elevated Hiring Quality by 38%.

We live in a prosperous era where new technology is introduced to the world every day, changing and influencing the way we live. In this time of Industrial automation, AI Chatbot has become a commonly used application by almost every company worldwide to optimise growth and efficiency. 
But what is Chatbot, and how is it impacting the recruitment industry positively? Let's understand. 
A Chatbot is a software program which communicates (written or spoken) and assists its users. It is a virtual companion of humans that imitates human intelligence and integrates with websites, various messaging channels, and applications. Imitating human intelligence means it does everything humans do, such as learning, understanding, perceiving, and interacting. 
Now, you must be wondering what is the role of a chatbot for recruitment, right? 
Chatbot, also known as an AI companion, interacts with its users and provides information on multiple common questions. It helps companies to engage customers and understand their needs. It gives feedback data for sections that need improvisation. 
Almost every industry nowadays uses chatbots for different purposes, such as hospitality, E-commerce, healthcare, education, information & technology, financial and legal, and recruitment.  
In this article, we will learn how it impacts the recruitment industry. We will understand how AI recruiting chatbot is streamlining communication with candidates. 
In addition, Recruitment Chatbot utilisation and adaptation have increased in the recruitment industry as virtual recruiting started booming after the COVID-19 pandemic. 
There were numerous ways to conduct virtual recruiting, for example, Emailing, voice or video call interviews, virtual career events, etc. Among all these ways, the recruitment Chatbot function became famous because of its instant and accurate response to the standard questions, its feature of applying for a job in just one click and providing the application status immediately (24/7). 
Many staffing agencies and large recruitment firms started using this AI-powered talent acquisition tool to improve the candidate experience in the recruitment process.  
What is a Virtual Recruiting Bot?
A virtual recruiting chatbot is an AI-based personal assistant. It is also known as AI Recruitment Chatbot. 
It communicates with job applicants (written or spoken) about vacancies, allowing them to ask questions related to the job opening and apply if they are interested in the role with just one click.  
Top 10 Usecases of Recruitment Chatbot

1. 24/7 Interaction (FAQ Bots)
Human interaction has a limitation of time. Recruiters can't communicate all the time and immediately with the questions of the candidates.  
However, hiring a chatbot eliminates this drawback by providing instant and accurate answers to standard or frequently asked questions (FAQs). It responds to questions such as job description, location, or required critical skills in the job.
A recruitment fact report by Talent Culture mentioned that a chatbot could automate 70-80% of top-of-funnel recruiting activities.
Automated responses to the applicants' queries save valuable time for the recruiters, so they can focus on more important tasks they have to do during high-volume hiring. Chatbot provides answers in text and video format.  
In addition, the recruitment bot collects basic information such as the name, email ID, resume, and answers to the pre-screening questions from the applicants. This way, it saves a lot of time for the recruiters. Also, it gives an impression of the innovative and modern company culture that attracts more candidates. 
2. Career Page Chatbot 
Recruitment Chatbot's integration with the career page allows recruiters to improve engagement with the candidates who visit the career site. According to a career site chatbot report by Thrive My Way, 95% more job seekers become leads, 40% more job seekers complete an application, and  13% more job seekers click apply on a job requisition. 
Career page Chatbot for recruitment engages with job seekers by providing answers to some helpful questions about the company's values, vision, journey, and work culture. Applicants can directly upload their resumes on the career page and see the suitable open positions in the firm. AI technology helps in this filtering process of matching jobs as per the uploaded resume by the candidates.  
3. Job Description Bot
Recruiters, hiring managers, and hiring teams struggle to write different job descriptions for different open roles. It is an integral part of effective recruitment marketing to attract more candidates. 
Here, an AI-powered job description assistant could be the biggest help in writing a detailed description for the open position. It also analyses and provides feedback on the manually written job description. 
4. Candidate Sourcing Bot 
A recruitment chatbot can be a helpful tool for sourcing the best candidate for the open position. Also, It approaches passive candidates who are currently not looking for a job. In addition, candidates are more comfortable with Chatbot than recruiters because there is less commitment.
Also, It saves a lot of time for recruiters on candidates who aren't interested in the job and not likely to join the firm. 
5. Applicant Screening Bots 
It eliminates pre-screening calls for recruiters. The AI recruitment chatbot screens the candidates for the first round and eliminates the pre-screening part for recruiters. It asks important questions such as intent to relocate, notice period, and salary expectation with ease and collects the responses of the applicants. These crucial questions provide data that are not available in the resume.
6. Application Via Virtual Recruiting Chatbot 

66% of job seekers are comfortable with AI apps and recruitment Chatbots to help with interview scheduling and preparation, as found in a survey by The Allegis survey. 
Job applicants can get information on the latest job openings in the company. Also, they can inquire about the critical skills required for the position they are applying for in the firm. Once they confirm the job they want, they can apply directly through a Chatbot. 
7. Interview Scheduling Bot 
Once candidates are willing to apply for the job after interacting with Chatbot, they can schedule interviews by integrating with the company's calendar and selecting a convenient time for them and the HR team. Automated interview scheduling will save much time for both the candidates and recruiters. 
8. Application Status Via Recruitment Chatbot 
Recruiters can't answer numerous candidates about their performance in the pre-screening and interview rounds. Sometimes, that led to a negative experience among the candidates. However, with the hiring chatbot, applicants can easily and immediately track their application status. They will get instant feedback. 
9. Improve Candidate Engagement by Hiring Bot

The latest report by Career Plug found that 67% of applicants had at least one bad experience during the hiring process. As a result, 58% of candidates didn't accept the job offer. Hence, to tackle this problem, a recruitment Chatbot is a vital tool. 
Virtual recruiting Chatbot provides accurate answers to the standard questions without burdening recruiters with more work. Providing AI-based automation in the recruitment process reduces time and cost for the company. Also, Chatbot increases transparency in the hiring process. Candidates can quickly know the information they need and can apply for the job. So, candidate relationship management will also improve. 
10. Feedback and Prioritise the Best Applicant with a Recruiting Bot 
The recruitment chatbot prepares a database of a list of the most suitable candidates based on their responses to the pre-screening questions. For example, It divides candidates into different categories based on questions such as salary expectation, intent to relocate, and notice period. Also, it recommends skilled candidates to the recruiters and the hiring teams.
How to Set Up a Recruitment Chatbot? 
In the current time, AI-powered recruitment tools like Snatchbot enable organisations to create smart bots for various purposes. It streamlines the complexity of creating a chatbot and helps to build the best bot experience for clients.
The tool supports the entire life cycle of the bots, from inventing and testing to deploying, publishing, tracking, hosting and monitoring and includes NLP, ML and voice recognition features. Let's now understand how to develop the AI-powered bot for recruitment purposes. 
Firstly, recruiters must identify which type of chatbot they want to create. One can create a totally automated or human hybrid chatbot according to their preferences.  
Afterwards, design a conversation job application to use simple or multiple choices. Also, it facilitates adding more complex decisions such as action buttons, translation, collecting payments, sending receipts, etc.  
Once it is done, it's time to integrate the chatbot with your preferred recruitment management tool. In this case, it's the Applicant Tracking System (ATS).  
Then, apply Conditions to screen candidates in real-time. Finally, test and train your hiring bot once it is ready.  
Note: Don't forget to collect candidates' feedback about the hiring chatbot. Also, closely monitor the recruitment bot analytics to enhance it. 
Why is a Recruitment Chatbot Vital in Virtual Recruiting? (Benefits) 
Chatbots ease the complex process (of hiring various candidates for different roles) in a short period. It saves time by providing AI-powered functions that automatically manage, reschedule, and cancel different tasks for interviewers and candidates, making it more accurate and transparent.
Improving the candidate experience is indeed the main priority of employers because 72% of applicants who have a poor application experience shared it online on review sites, social media platforms, or directly with their professional or personal contacts, as mentioned in one report by Landbot. Hence, By responding immediately, Chatbots engage with their users and increase candidate engagement. Also, it qualifies the applicant instantly by asking different questions. 
The AI Chatbot answers standard questions and upgrades applicants' knowledge. It provides information to those who want to know more about the company (product, vision, values, and culture). It improves the candidate experience by providing answers immediately and offering 24/7 support.
It does multiple tasks, such as pre-screening the candidate, scheduling an interview and providing feedback on the applicant's status, in no time. 
Recruiter's Productivity will increase as the Chatbot does all the manual and repetitive tasks and reduces the workload. It enables hiring teams and recruiters to focus on other important and strategic tasks which require human thinking. 
In addition, it prioritises the best candidates by collecting the responses from the candidates and lessens the manual work for recruiters to do pre-screening calls. It helps reduce hiring time and cost by interacting and engaging with job seekers in a humanistic way. 
Recruitment ChatBot's Real-world Success Story 
The Problem VBZ Was Facing 
It's true that recruiters are struggling to provide a positive candidate experience while hiring talent in bulk. Verkehrsbetriebe Zurich (VBZ) was facing the same obstacle in the past. The organisation was trying to remove the corporate perspective from the candidate experience and make it more candidate-centric. The conversion rate in the hiring was low due to the overly strict hiring process. The hiring process was complex and took a lot of effort.
However, they found a Recruitment Chatbot as a recruitment solution that works for them. 
Outstanding Solution via AI Recruitment Chatbot 
After using the hiring bot in the recruitment workflow, VBZ started to experience following positive changes.  
VBZ chat with talent 24x7

Allows to give contextual candidate experience 

Built strong relationships with the talent in the recruitment pipeline

Gain more feedback insights and improve their communication strategy

Improve the strict hiring process

Enhance their candidate touchpoints
Final Thought on Recruitment Bot 
Indeed, modern technology is a blessing for the human race. Using cutting-edge technology like AI-powered tools and Chatbots can ease the recruitment process for mass recruiters and staffing agencies. 
Chatbots offer numerous features that remove repetitive hiring tasks. It helps to automate recruiting, from discovering talent to hiring the best individuals. The fruitful benefits of recruitment Chatbots reduce the burden of repetitive tasks and enable the hiring teams to concentrate on more critical tasks.
As a result, recruitment Chatbots have become an integral part of the virtual recruiting process for all those who are looking for ways to elevate talent engagement. 
So, do you want help with promptly providing answers to standard questions to hundreds of candidates?
Do you want to let your candidates apply for open jobs by themselves?
Do you want to provide feedback status to applicants in a timely manner? 
If so, then look no further than iSmartRecruit! 
Say hello to your new recruitment partner, our AI Recruitment Chatbot feature in ATS to streamline and elevate candidate communication, save time, reduce cost-per-hire, and engage with talent 24/7, providing prompt replies to standard questions. Book a Free Demo Now! 

Join Our Award-Winning AI Recruitment Software
Demos are a great, fast way to learn about iSmartRecruit.
Connect with us now to learn more!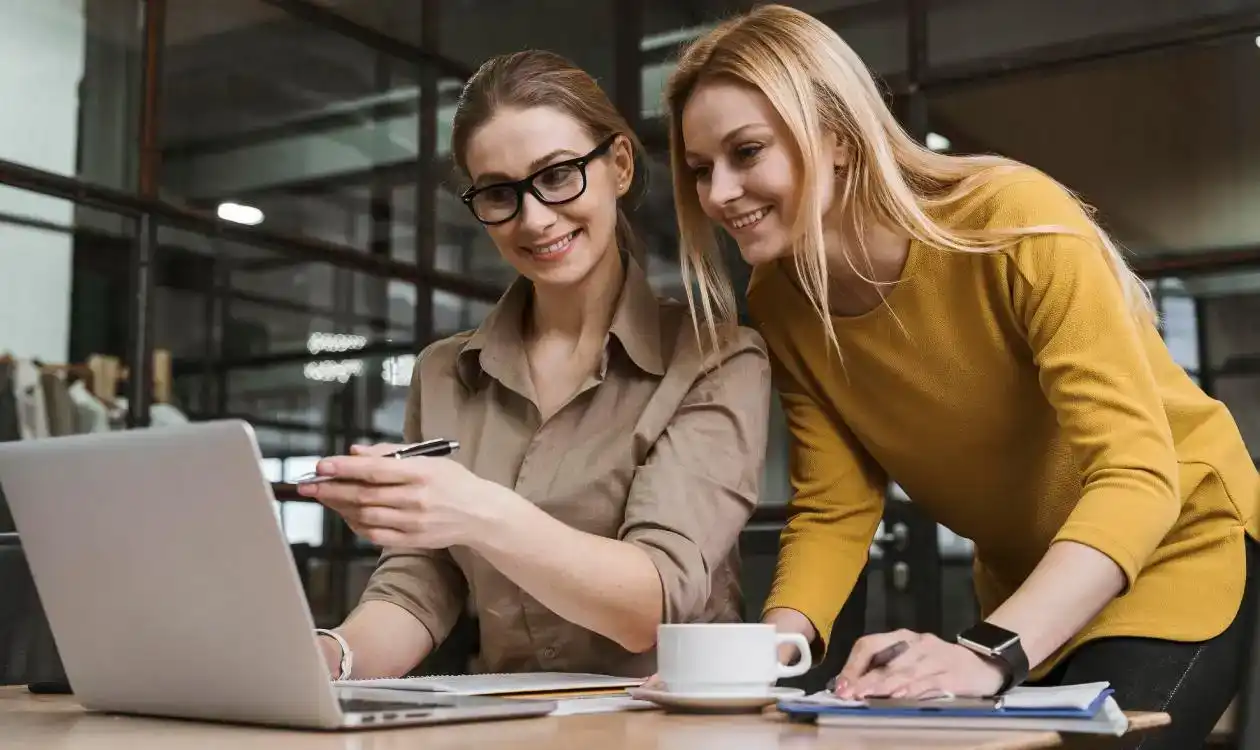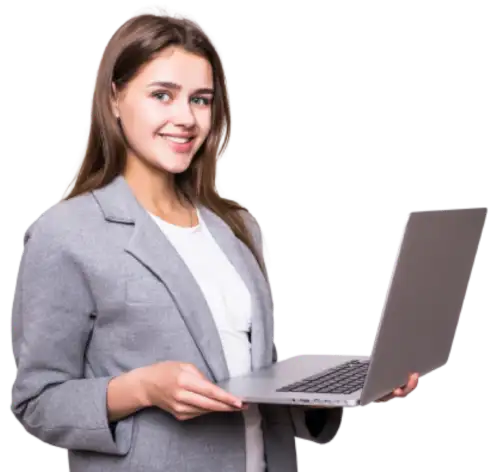 I hope you enjoy reading this blog post.
If you want our team to automate your recruitment process, just book a live demo.