Unlocking Excellence: How HitContract Elevated Hiring Quality by 38%.
How HitContract Elevated Hiring Quality by 38%.

Recruitment marketing refers to all of those techniques hiring professionals implement to source, attract, engage, and nurture candidates before they apply for an open role. 
Effectively marketing your organisation and its openings has become more important than ever to attract talented candidates in today's fiercely competitive job market. 
Hence, recruitment marketing is an initiative a company have to take to drive more awareness, engagement and conversion of candidates into employees. 
Recruitment marketing is also known as the pre-applicant phase of the hiring process. It requires building strong and positive relationships with candidates via leveraging social media engagement, job boards, recruitment conferences & events, and online talent communities where candidates spend most of their time. 
So, are you one of those recruiters or HRs who want to know everything related to recruitment marketing to optimise your efforts in recruitment advertising? Then, dive deep into this informative guide that covers everything that recruitment professionals need to know about recruitment marketing. 
Let's get started! 
What is Recruitment Marketing?
Recruitment marketing is a technique of using recruitment strategies and tools to actively promote the positive value of employer branding and healthy company culture to entice and engage top talent in the pre-applicant phase of recruitment. 
Other than that, it is also known as job advertising, where recruitment professionals promote open positions. 
The primary goal of recruitment marketing is to create a diverse talent pipeline of qualified candidates for the open jobs within the organisation. But why is recruitment marketing so important for hiring professionals and organisations? 
Let's understand!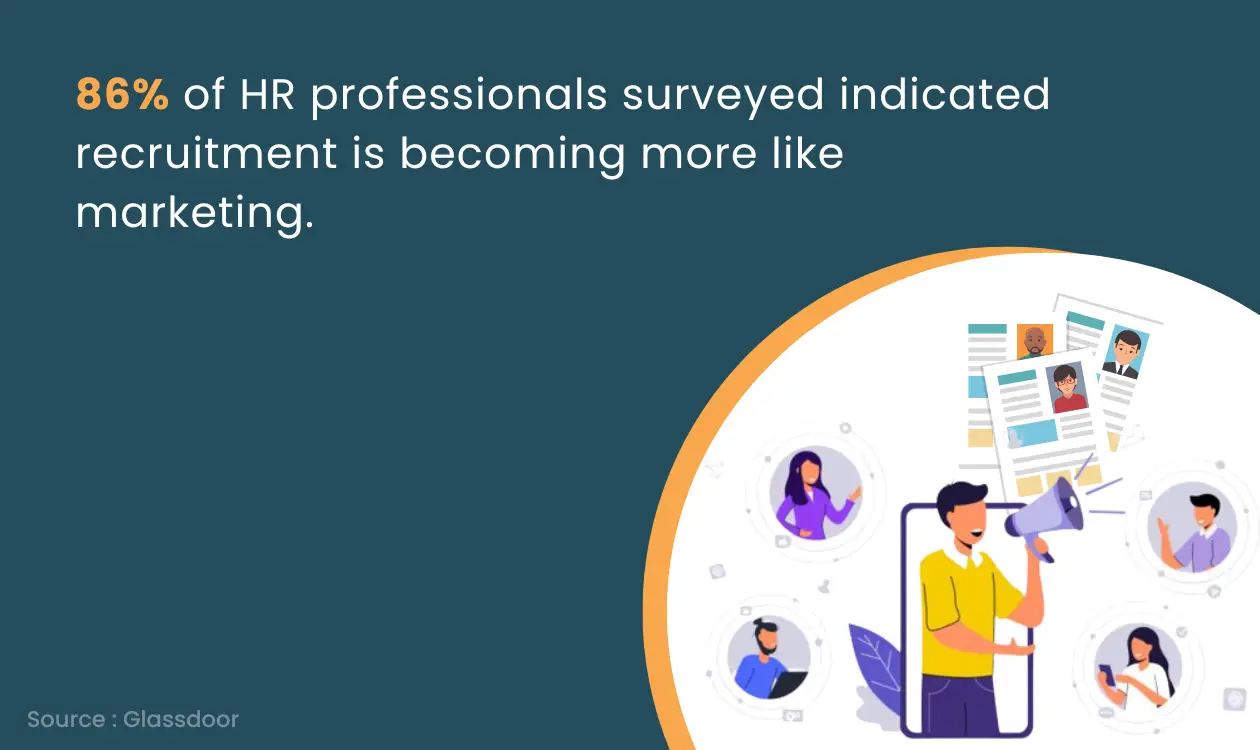 Importance of Recruitment Marketing in Modern Hiring
In this fast-paced era of the digital revolution, one thing every industry is struggling with is cut-throat competition, and the recruitment industry is no exception. The current job market is not only candidate-driven but also incredibly competitive. 
Hence, it is essential for every organisation to practice recruitment marketing strategies that can allure highly skilled talent. This will help them convert candidates into employees and drive higher growth for the organisation.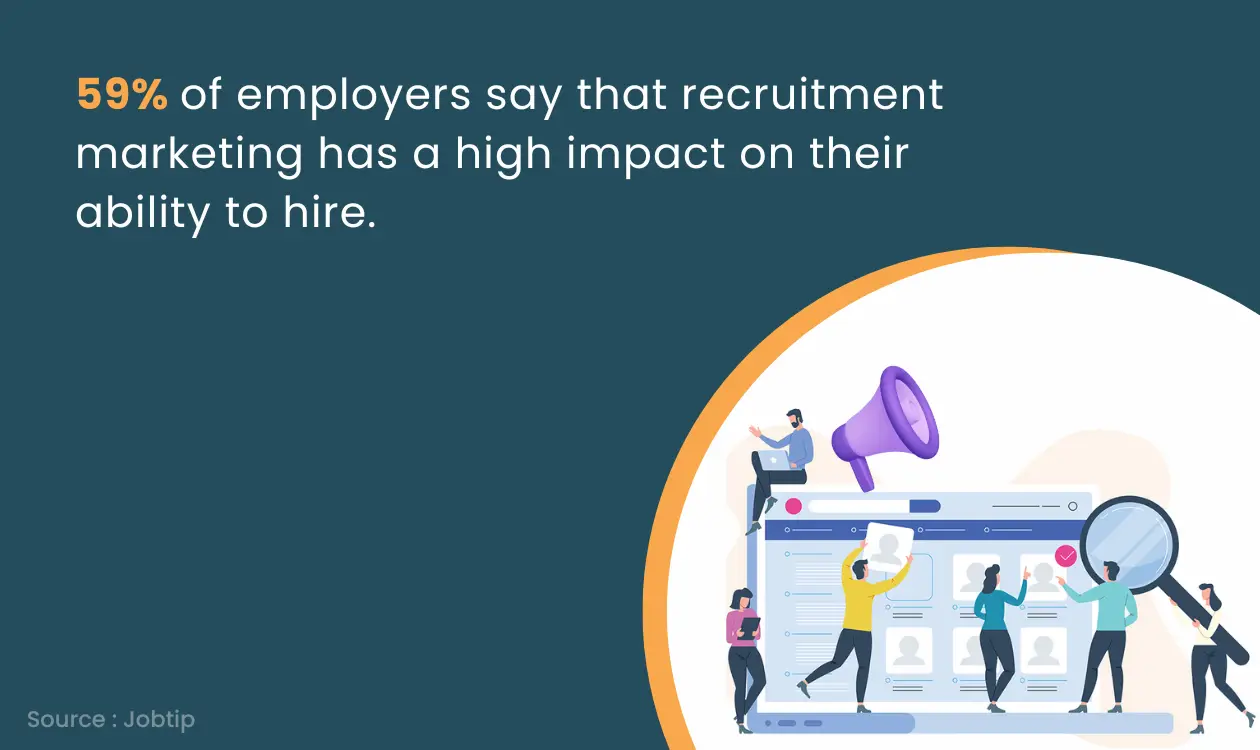 Here are some of the key benefits recruiters, hiring managers, and staffing agencies can leverage via implementing recruitment marketing. 
Reduce recruitment costs & time to hire

Gives you a wider reach of candidates 

Strengthen employer branding 

Streamline and improve your hiring process 

Create a positive hiring journey for candidates

More diverse candidates in your talent pool 

Lets you target a specific pool of candidates 

Establish trust in your organisation 

Higher conversion rate 

Higher retention rate  
This is how recruitment marketing serves a practical purpose for hiring professionals at a time when traditional recruiting is no longer effective. 
4 Stages of the Recruitment Marketing Funnel
If you want to understand how the candidate journey in recruitment marketing works, then you should be aware of the recruitment marketing funnel first. 
It is a subset of the recruitment funnel. Each stage has its own objectives and outcomes in the funnel, and the initial four stages are categorised in recruitment marketing. Here are the stages of the recruitment marketing funnel: 
1. Boosts awareness
The awareness stage takes place at the top of the funnel. In this very first stage, the recruitment team promotes every positive point related to the organisation and its open positions on various job boards, social media channels and online communities. 
The aim is to raise awareness. Hence, organisations have to proactively market themselves in the eyes of not only active candidates but also grab high-performing passive candidates to apply for open roles. 
HR and marketing teams can collaborate to run a compelling brand awareness campaign on online platforms where professionals hang out more. 
2. Engage interest
Congratulations! You have grabbed the attention of potential candidates by sharing highly relevant content. So, it is time to get them to engage more to consume your content.
For that, recruiters promote the ethical values the company carries and share a healthy work culture by posting their positive employee testimonials to arouse candidates' interest and attract a wider range of talent pool. 

Bonus Tip:  Want to make your company highlight as a desirable employer? Then, create compelling and value-adding content that candidates actually want to consume. 
3. Nurture candidates - decision-making stage 
Now, it's time to nurture their interest in open positions by indulging in meaningful conversation. 
Recruiters can do that by providing relevant information and solving their queries regarding the job opportunity and hiring process that will take place. 
Let candidates know what unique benefits, learning and development opportunities, and perks they will get if they join the organisation. 
4. Action - consider applying
You have everything right, so now, the candidate will apply for the specific role and fill out the application form. 
Keep in mind that the application process must be short, simple and straightforward. According to Career Builder, 60% of job candidates will stop an application mid-way through because they find the process too long. 
At this point, the recruitment marketing funnel is over. Now, the candidates enter into the hiring funnel stages, which include candidate screening, Interview and evaluation, and offer and hiring stages. 
Recruitment Marketing Components
Usually, recruitment marketing combines the following components.      
1. Inbound recruiting
This involves generating educational and informative content that attracts and engages job candidates. It includes marketing strategies that help organisations to strengthen positive relationships with top candidates. 
2. Compelling content for recruitment
Share content, which can be blog posts, videos, webinars, podcasts, and more that provide insights into your firm's work culture, latest recruitment industry trends, career growth, and helpful job search advice.

3. Careers website
The career site is your company's powerful weapon. Potential candidates use it to know more about the company. Hence, its design should be compelling and user-friendly. 
Bonus Tip: Showcase positive testimonials of your current employees and Success Stories on the career site. 
4. Employer branding
The company should aim to craft a compelling employer value proposition (EVP) that communicates your unique and prosperous culture, values, benefits, and development opportunities. 
5. Social media recruitment
Recruiters have to leverage social media for recruitment and establish a strong presence on social media channels such as LinkedIn, Facebook, Twitter, and Instagram, which allows them to attract and connect with top-level candidates. 

6. Candidate experience
Focus on active candidate engagement throughout the hiring process is essential to provide a better candidate experience, regardless of whether they are selected or not. 
7. Events and webinars
The recruitment team can host or participate in relevant industry events, career and job fairs, and webinars. It will boost the firm's online & offline visibility and generate networking opportunities. 
Top 6 Recruitment Marketing Strategies to Attract Top Talent
It is true that recruitment professionals must require a recruitment marketing plan to attract more candidates to their talent pool. Here are some of the key recruitment marketing strategies they can implement. 



1. Define recruitment marketing goals
Firstly, you need to decide on what goals you want to accomplish from this recruitment marketing campaign. 
What is your objective? Is it just to boost brand awareness, expand your candidate pool or connect with suitable candidates who have good skills and experience? Determine that first. 
To evaluate your progress, establish a system to track important recruitment metrics. 
2. Determine requirements for open roles
Once you are sure of your long-term objectives, it is time to create an effective job description that accurately explains day-to-day responsibilities and demanded skills and qualifications for the open position. 
Collaborate with hiring managers in creating a simple and easy-to-understand job description to attract more candidates. If possible, mention salary as it is the most important part for 61% of candidates, Linkedin found. 
Bonus Tip: LinkedIn found that shorter job descriptions get 8.4% more applications per view. 
3. What's your ideal candidate persona?
Create your ideal candidate persona profiles that mention the ideal qualifications, skills, characteristics, and experiences you are searching for in the person who will fill out the application form. 
Often, it includes factors such as education, latest employment status, geographic location, style of communication, and career objectives. You can ask your current employees who will work with the future hire to figure out the ideal candidate persona. 
It will give you the clarity to navigate your recruitment marketing efforts. 
4. Decide recruitment marketing channels
Once you are all set with your recruitment marketing goals, job description and ideal candidate persona, it is time to decide which recruitment channels and platforms you will use to market your organisation and its current vacancies.  
Invest in an Applicant Tracking System (ATS) that will give a Sourcing Analytics feature to figure out which channels are the most effective for which role. 
5. Allocate resources for recruitment marketing
Identifying which resources your content marketing team will need is crucial. So, you have to define the recruitment expense and necessary manpower associated with the recruitment marketing activities that will take place. 
If you are dealing with lower resources, then begin slow and steady use of role-centric messaging on specific proven platforms. Once you are all set, you can expand more frequently and varied content development and manage social media.
6. Design recruitment content marketing calendar
Content will be your best weapon to attract more candidates through working on recruitment marketing.  Hence, it is necessary to plan beforehand on what kind of content you will publish when and on which platform. 
That is where the content calendar will help you immensely to generate and publish content without running out of ideas for recruitment-oriented content. 
Top 5 Recruitment Marketing Best  Practices
1. Paid & organic advertisements
The recruitment team needs to find out which type of audience spends more time on which platform to advertise effectively and reach out to relevant people. 
For example, Genz utilises most of their time on TikTok and Instagram reels. On the other, working professionals use LinkedIn for professional growth. Once you figure out that, then you can advertise paid and organically on these platforms. 
2. Sending emails & newsletters for better engagement
Indeed, sending cold recruitment emails and newsletters is a great way to attract active and passive candidates. It is a powerful recruitment marketing practice to increase candidate engagement. 
So, work on creating informative and engaging content that adds value for job searchers. 
3. Leverage company-owned resources & channels
The recruitment team needs to use the company's website, blogs, career page, and social media platform to market their employer branding and raise candidates' interest.  
Also, repurpose such content according to the needs of the particular platform. For example, the blogs generated for recruitment marketing can be repurposed for podcasts, webinars and videos. 
4. Create a fruitful employee referral program
The employee referral program is the best way to source the right candidate and advertise your job opening with word-of-mouth from your current employees.  
Hence, recruiters need to Implement clear guidelines, offer attractive incentives, and streamline the employee referral process to encourage active employee participation. 
This way, your current staff will actively participate in marketing job openings. As a result, you will be able to create a talented and engaged workforce. 
5. Host killer recruitment events
It is important for recruitment agencies and professionals to host and join recruitment and HR conferences and events for better reach to job candidates. 
Whether these events are remote or in-person, these events give a platform to connect on a personal level with potentially suitable candidates.  
List of the Essential Recruitment Marketing Tools
To elevate recruitment marketing efforts and reach a wider audience, recruiters should effectively leverage recruitment marketing tools. Here is the list of recruitment marketing tools:
Applicant Tracking System (ATS)

Content Management System (CMS)

Email Marketing Software 

Career site 

Job boards  

Employee Referral Management Tool 

Social Media Management Tools
These recruitment marketing tools will help recruitment professionals attract, engage, and convert potential applicants. 

3 Best Recruitment Marketing Examples
Let's now explore some of the greatest recruitment marketing campaigns conducted by the most famous and favourite brands and learn from them. 
1. Google: The Puzzling Billboard
In 2004, Google put up billboards of the puzzling equation that people who think they are smart have to solve, and the recruitment marketing campaign was a huge success. 
The billboard was placed in Silicon Valley. It showcased complex mathematical equations to people who passed by. It challenged the people who think they are intelligent enough to solve it. The equation revealed a URL of a website that whoever solves it has to visit it. 
On the website, one more puzzle is given to solve. This way, they attract the best engineers in the world and create a talent pool of passionate problem solvers. 
2. Volkswagen: Hidden Message Under Car
In December 2007, Doom & Dickson, an Amsterdam advertising agency, planned a recruitment marketing campaign for Volkswagen's mechanics recruitment. Back then, the company wanted to hire top talent means people who were highly skilled mechanics in the Netherlands.
The agency suggested print ad titles placed below the undercarriage of cars that are in need of repair. Then, Volkswagen intentionally distributed the faulty cars with a hidden message underneath to all the service centres across the country. It was an effort to attract experienced employees. 
The campaign was a tremendous success, and it enabled the car company to hire many skilled mechanics and market itself as a creative and fun brand in the eyes of the candidates.  
3. IKEA: Assemble Your Future
IKEA needed 100+ employees when they opened a new store in Australia. So, the team came up with a creative idea of an "inside the box" solution. They decided to put 'career instruction' inside the box of IKEA products that customers will find when unboxing the product. 
They replicate their well-known assembly instructions that taught customers how to assemble their future with IKEA. 
This 'outside-of-box' campaign of putting instruction inside the box was a great success and led IKEA to hire 280 candidates. These new hires were the people who loved IKEA products and wanted to be part of its ever-green growth. 
Top 5 Recruitment Marketing Metrics for Recruitment Marketer 
Recruiters and HRs must leverage recruitment metrics to measure the ROI of their recruitment marketing efforts. It is important to enhance the current strategy and achieve better outcomes. To do that, the KPIs of recruitment play a vital role. 
Here are some of the key metrics to measure the efficiency of your recruitment marketing campaigns and efforts. 
1. Applications by source metric
If you want to know which channel is the most effective to fill a particular open position, then this recruitment metric will be a lifesaver for you. This metric will tell you which social media channel, job board or online platform you should invest in more for which role. 
Bonus Tip: Track the volume of quality candidates per source to find out where your quality applicants come from. 
This way, you will concentrate on putting efforts and recruitment budget on the channels that are providing the highest number of suitable talent. 
2. Social engagement ratio
In this era of social media, recruiters are implementing social media for recruitment. So, utilise social listening tools to identify clicks, reactions, shares and comments you receive from each social media platform you are using to market your organisation. 
You should also measure how your social career channels are performing that you have created for your organisation. Track how many followers and users your LifeAt hashtag is driving.   
Other than this, keep the following social media metrics in mind: 
Conversion rate 

Number of followers/subscribers 

Referrals to your website

Share of voice
3. Email marketing metrics
Sending out cold recruitment emails to active or passive candidates is not only a relatively low-cost but effective recruitment marketing strategy. So, one must implement. However, tracking the progress of your email marketing efforts via mass emailing is vital for success. 
Here are some of the key metrics every recruitment marketing specialist needs to track: 
Email open rate

Click rates

Bounce rate on your email campaign landing pages

forward/share rate

New subscribers 

No. of Unsubscribes 

Spam complaints

Email list growth rate
4. Career page effectiveness metric
How much time do people spend on your career site, and what is the click-through rate of that page? To find out, the recruitment marketing manager has to leverage the Google Analytics tool to optimise the career page for better reach. 
The manager can track crucial metrics such as website visits, page views, bounce rate, session duration and many more. This way, they can make data-driven decisions when it comes to the enhancement of the company's career page. 
5. Paid marketing campaign metrics
You will burn a lot of money and not get the desired ROI if you fail to track this crucial metric. 
When you conduct online advertising, whether it is text ads or display ads, to attract candidates online, then it becomes a necessity to optimise your advertising efforts in the right direction.
To do that, recruitment marketers keep their eagle eye on paid marketing metrics, including: 
Cost Per Lead (CPL)

ROAS (return on advertising spend) 

Cost-per-view (CPV)

Conversion rate inked to the campaign goal

Cost-per-action (CPA) 
Recruitment Marketing Manager Job Description
The recruitment marketing manager helps the organisation promote its positive work environment and implement practices that establish a strong employer brand. 
Requirements and skills
Here is the list of necessary skills that a recruitment marketing manager must have. 
Exceptional communication

Effective time management 

Good interpersonal skills

Proactive problem-solving skills 

Good storytelling abilities

A deeper understanding of recruitment processes

Knowledge of employer branding strategies

Hands-on experience with a recruitment marketing platform

Critical thinking 

Ability to multitask 
What does a recruitment marketing manager do?
Now, let's look at the day-to-day duties and responsibilities of a recruitment marketer. 
Coordinating employer branding activities

Engaging with potential candidates 

Recruitment event hosting and attending 

Creating a compelling job description that also states benefits & healthy company culture 

Promote job advertisements on various online platforms (job boards, social media channels, professional communities)

Enriching and handling the career page

Maintaining positive candidate experience 

Developing engaging content (For instance, Life at Company videos, blog posts and infographics)

Curating content

Optimising recruitment channels 

Monitoring advertising spend 

Building a strong talent network 

Tracking recruitment marketing efforts  

Managing contracts with vendors and agencies

Figure out and advertise the top reasons why current staff stay with your firm to attract more potential applicants 
5 Most Common Recruitment Marketing Myths
Recruitment marketing is a widespread and dynamic field, but there are several misconnections people have in mind that hinder its effectiveness and importance. 
Let's witness what is the true reality and dispel the myths.  
Myth 1. Only promote the employer brand when you're advertising open roles
Reality:  In a true sense, recruitment marketing is not only about posting open vacancies. It is also about promoting a strong and attractive employer brand that entices skilled candidates to work for your company and helps recruiters build a diverse talent pipeline of qualified candidates. 
Myth 2. It's all about salary and benefits perks
Reality: Again, wrong! Candidates do not only care about remuneration and perks. They want to work in a company that enables them to grow by providing learning and development opportunities. 
On the other hand, passive candidates care about employer reputation. In one of the reports, Glassdoor mentioned that 84% of working professionals will leave their current job if offered another role with a firm that has an excellent employer reputation. 
Myth 3. Use social media to advertise open vacancies
Reality: How could these be any right in the digital era we are living in? Social media is not the only way to post open jobs. People use it to stay informed and entertained. People use it for multiple purposes, and so does the companies. 
Hence, using social media creatively is a great hack recruitment marketers have to use to add real value and attract and engage with those who have potential for future hiring. 
Myth 4. Recruitment marketing is solely HR's responsibility
Reality: Recruitment is limited to one person or one department's job. Many stakeholders join collaboratively to make it successful. For example, hiring managers help in conducting interviews and monitoring the overall recruitment workflow. 
In contrast, recruiters manage activities like candidate sourcing, pre-screening, and smooth onboarding. 
Myth 5. High application rates mean success
Reality: What is the point if a big number of talent pools you have created is not at all related to the positions you are hiring for? A highly relevant candidate pool means higher chances of getting a high conversion, which means real success and mission accomplishments. 
Note: The only true way recruitment professionals can debunk these myths is to stay updated and informed. 
Future Trends in Recruitment Marketing
It is true that recruitment marketing is a dynamic field, and it is evolving every single day in response to future trends and developments in recruitment technology and tools. 
Here are some of the key predictive future trends every recruitment marketer, recruiters, and HR professionals should be aware of. 
Diversity remains top of mind for candidates & employers.  

Recruitment marketers will embrace marketing automation more to grab top candidates faster. 

Advanced and real-time recruitment analytics and predictive modelling will offer a deeper understanding of candidate behaviour that will improve personalised engagement. 

VR will enable organisations to provide immersive candidate experiences by letting them do virtual office tours and simulated job previews. 

Mobile-centric recruitment strategies will be imperative as candidates increasingly utilise mobiles for job searching and application processes.

With the rapid rise of remote work, recruitment marketing specialists will focus more on advertising remote recruitment and work-from-home policies, technology and tools. 

Videos will continue to be a widely used format for promoting company content, including job descriptions, 'life at company' tapes and pleasant work culture via showcasing happy employee testimonials.

There will be Specialised job boards and online community platforms helping organisations to reach specific talent pools more effectively for specific positions.

Virtual recruitment conferences, job fairs, webinars, and workshops will continue to be useful by enabling efficient ways to engage candidates despite one's geographical location.
By adapting to these recruitment trends, companies will be able to stay competitive in a developing recruitment landscape. The abovementioned trends will prepare recruitment marketers and HRs to be prepared for what's coming in the future. 
Optimise Your Recruitment Marketing with iSmartRecruit
iSmartRecruit offers robust recruitment marketing features for recruitment marketers. Here are some of the key features. 
Job Board Integration: Post open vacancies on 1000+ free job boards and 500+ paid sponsored platforms with just a single click and get the highest reach and visibility. 

Social Recruiting: Market your open roles on various social media platforms, promote social media pages, do logo branding and analyse traffic via the social recruitment feature. 

Mass Emailing: Use this vital email marketing tool. Create a compelling recruitment email and send it out to all of your target audience as per the requirements, whether they are clients or candidates. 

Referral Management: Effortlessly create and handle referral campaigns, set fruitful rewards and measure the progress of your employee referral program in real-time.

Mobile Recruiting: Create mobile-friendly application forms and job description pages and make them more personalised. 

Whatsapp Integration: Promote your open roles via Whatsapp with this easy-to-use feature. 

Sourcing Analytics: Want to know which online channel is driving the highest quality candidates? Then, this feature is a gold mine for you. With this, you will only put marketing effort and cost into the channels that are highly effective for particular positions.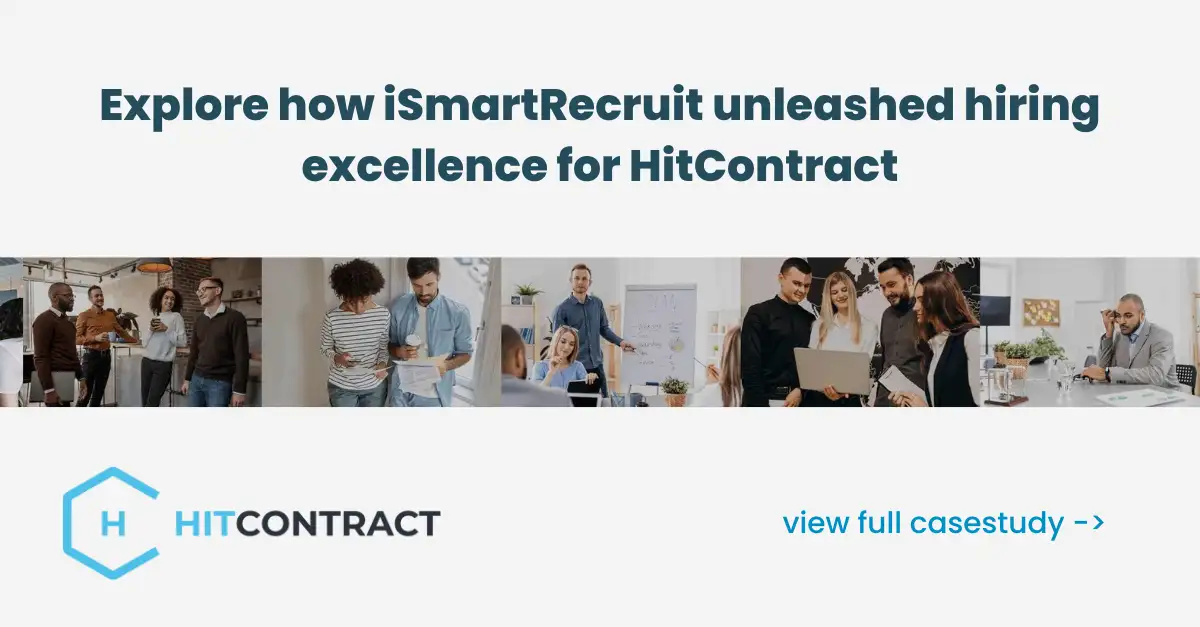 Career Website Integration: Effortlessly fetch real-time open jobs by integrating your career page with iSmartRecruit. Enable candidates to see detailed info about the open role and submit their resumes. You can also generate Multilingual career pages as per the region you are hiring for. 

Customise Career Page: Create a personalised career page that follows your branding guidelines and showcases your vision, mission and values.

Career Page Custom Application Forms: Design an application form on a career site that is tailored to your requirements for a particular open position.
Using these features in the all-in-one platform can take your recruitment marketing to the next level!
So, are you still looking for a solution to attract, engage, and secure top-tier talent faster than your competitors? 
Do you want help with elevating your recruitment marketing game?
If so, then look no further than iSmartRecruit's Recruitment Marketing Platform! 
Fuel your recruitment marketing efforts by automatically promoting jobs on multiple platforms with a single click, designing customised and compelling career pages, creating effective mass emailing campaigns, and advertising your open roles on various social media platforms. 
Get all the abovementioned benefits in a single software solution. Book a Free Demo Now!

Join Our Award-Winning AI Recruitment Software
Demos are a great, fast way to learn about iSmartRecruit.
Connect with us now to learn more!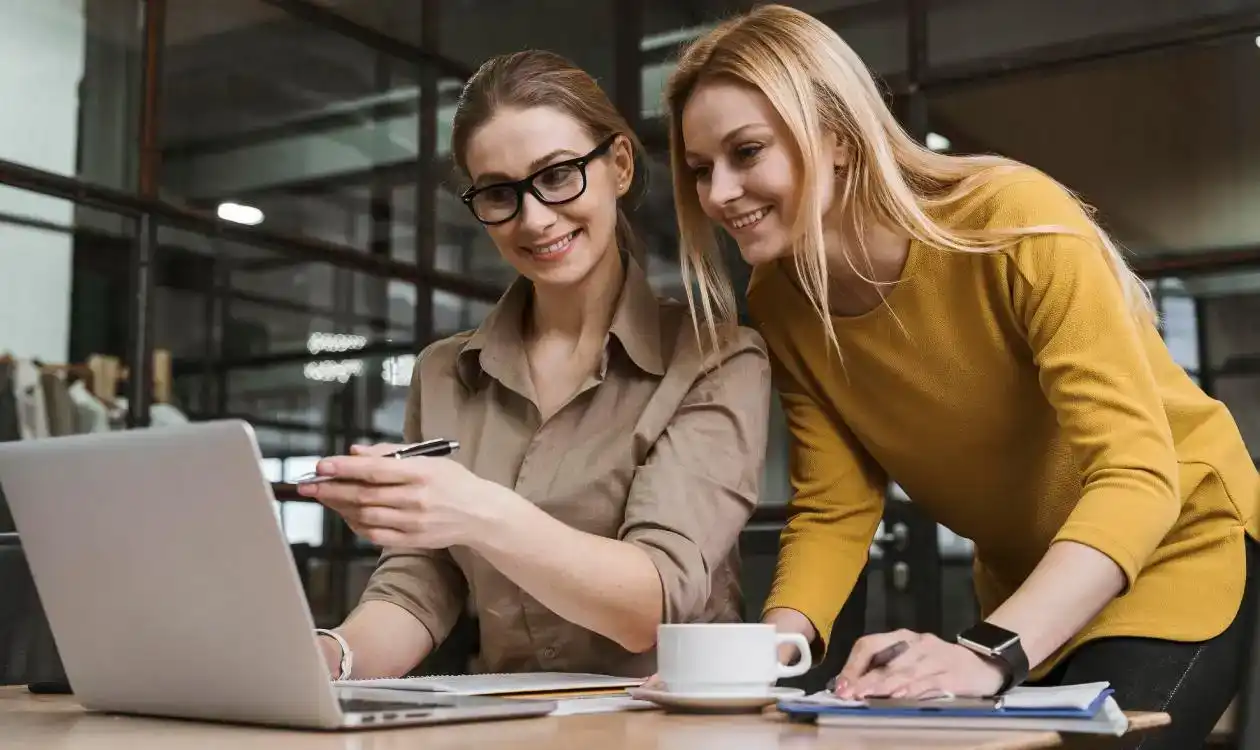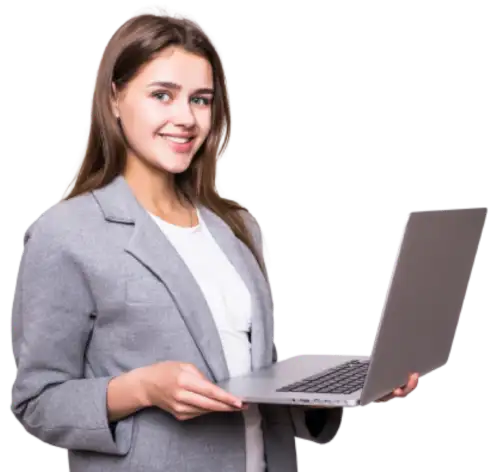 I hope you enjoy reading this blog post.
If you want our team to automate your recruitment process, just book a live demo.