Unlocking Excellence: How HitContract Elevated Hiring Quality by 38%.
How HitContract Elevated Hiring Quality by 38%.

Why Social Media Recruitment? You must be wondering, right?
Well, out of 7.87 billion people in the world, 4.48 billion people (56.8%) are using social media platforms. Out of those 4.8 billion users, 93.33% are active users, and 99% of people access websites or apps through a mobile device. 
As time passes by, social media usage becomes the talk of the town in every industry in the world. Organisations around the world leverage its advantages to market their products and services and reach out to potential target audiences. 
The recruitment industry is no exception in that area. In today's highly competitive job market, implementing social recruiting practices and strategies has become a go-to move for social media recruiters to attract better job candidates for open positions. 
Firms increase their presence on social media sites to boost their employer brand and the draw attention of people who are applying for jobs. 
But wait, what is social media recruitment? Let's understand that first. 
What is Social Media Recruitment?
Social media recruitment refers to using social media channels and platforms, such as LinkedIn, Facebook, Instagram and Twitter, to promote job advertisements, build a strong network with skilled professionals and search for potential job candidates. 
It is also known as social media recruitment. It is an integral part of recruitment marketing. Hiring professionals and recruiters implement social media recruitment strategies to advertise the brand message across various social media channels and share content that showcases a positive work culture to entice more candidates into their hiring pipeline. 
Nowadays, social media is an effective tool for job searching and recruitment purpose. 
According to Carrerarc, 96% of job searchers use social media when finding a suitable job, and 92% of employers utilise social networking sites and professional networking platforms to recruit candidates.  
So, one thing is clear recruitment via social media is a powerful strategy in today's recruitment landscape.  
So, one thing is clear recruitment via social media is a powerful strategy in today's recruitment landscape.  
But how can we implement a social media recruitment strategy and get the maximum benefits? 
Let's look at every aspect of social media recruitment and understand how you can put it into action to leverage the fruitful advantages it offers!
How to Use Social Media for Recruitment? 
Social media can be used by social recruiters and hiring teams to connect with potential candidates and build strong relationships with them. 
But still, people in the recruitment industry are struggling to get the maximum out of this amazing platform. They are trying to find ways to utilise social media for recruiting efficiently. Here is the solution they can implement. 
1. Determine your recruitment goals 
First of all, It is necessary to determine what you want to achieve by conducting recruitment via social media. 
It will bring more clarity on the purpose of conducting social hiring, and you will get an idea of which recruitment KPI you have to keep an eye on to make sure that social media recruitment is right for the open position that you want to fill. 
2. Narrow down relevant social media platforms 
If you don't know which social media channel is more suitable for the position you want to fill, then your focus will be all over the place. 
Hence it is crucial for you to know which platform is more relevant for a particular role. For example, if you know you are getting quality candidates more from LinkedIn than Facebook, then you will put high-level efforts into promoting open jobs on that platform. 
To find out which channel is best for the niche roles, you can track hiring and recruitment metrics like Sourcing Channel Effectiveness in ATS that gives you data insight into which platform is appropriate for coders, developers or marketers. 
3. Participate in the right conversation 
There is so much noise on the social media platforms, right? However, your aim should cut through it and search for the right candidates. Find the right community and groups on LinkedIn and actively promote your positive work culture and job requirement that the open role demands. 
Using the right hashtags is another way to advertise open positions in front of an audience you want to target. 
4. Increase your social media presence 
You need to create a social media presence before reaching out to candidates. 
Organisation profiles that clearly and effectively demonstrate culture and values can attract and add more diverse candidates to their talent pool. Also, while promoting your brand voice, every employer and hiring manager needs to ensure that it is consistent across all platforms. 
It will give a better idea to potential candidates about your company culture and allow them to decide whether the company is a right fit for them or not. 
5. Provide clear How-to-apply guidelines
According to a survey by CareerBuilder found that 60% of job seekers quit in the middle of filling out online job applications because of their length or complexity. 
Hence, outlining the application process and providing clear guidelines to interested candidates helps to apply easily and quicken the recruitment process.
Streamlining the application workflow and providing an understanding of the next steps can improve the hiring process more efficiently and timely. 
6. Engage with interested candidates 
It is true that interested candidates are more likely to apply. However, it helps recruiters to run the extra mile and nurture candidates' interests and give them an extra push. 
You can provide answers to candidates' questions related to your hiring process and about the open position. You can start building relationships with applicants before even you receive an application by interacting with them and giving them solutions.   

Top 6 Social Media Recruitment Strategies
Do you often wonder or struggle to take your social media recruitment strategy to the next level? 
If so, here are some of the most effective social media recruitment strategies every hiring professional and social recruiter can implement to elevate their hiring efforts.  
Every organisation must have a social media recruitment strategy to attract more talent into their candidate database. Here are a few strategies which you can make use of: 
1. Highlight Positive company culture 

Social Media Platforms are the best place to showcase companies by sharing achievements, milestones, events, and much more. All types of content you share on your social media handles are a reflection of your organisation's culture. 
Hence, it is essential that every post must be clearly written and maintain the company's communication guidelines and put information that aligns with the organisation's brand. 
To showcase positive company culture, promote the value proposition you will add, such as employee benefits and make it more personal and human. 
For instance, post a video stream conveying a culture by showing a typical day at work where employees are talking about how pleasant it is to work at your company. 
2. Involve employee advocates 

Social media recruitment via employee advocates brings amazing results and boosts your ability to connect with diverse talent, and increases recruitment reach. 
It will get much easier if you involve your current employees in your social media recruitment strategies. Employee advocates spread insights about your work atmosphere. So use their own social network to fuel your talent pipeline. 
It will create a strong brand identity if you get your team involved and partner with the social media team. By doing that, you will build a community. You can ask your employees to share job postings or about anything interesting that happens with them at work on social media platforms. 
3. Join community groups 
According to a Global Talent Trends Report by Linkedin, approximately 87% of recruiters presently use LinkedIn, 55% use Facebook and 47% use Twitter to source talent.  
You can join groups and follow pages related to recruitment or your industry. This will keep you updated with the trends in the hiring market, and you can post about job vacancies in these groups to reach the niche audience. 
Use the benefits of the specialised communities on social media platforms where candidates are actively involved, trying to connect with like-minded people.  For instance, there is a LinkedIn group for recruiters and job seekers called Hotel Jobs, with 33,782 members for Hotel Job opportunities in different segments. 
4. Share value-adding quality content 
Bill Gates said that "Content is King" in 1996. However, it is relevant till now, and with the exponential boom of social media platforms, it will still be relevant. 
So, understand your candidate persona and figure out what questions they are asking and what problem they are facing. Based on that, create posts that provide answers and keep them engaged. 
You can make videos about your organisation's culture, job vacancies, employee experience and much more to promote them on social media platforms to reach passive candidates effectively.
Bonus Tip: Ensure that your content is informative, interesting, and entertaining.
The format of the content could be videos, articles, images, how-to guides, infographics, or podcasts. But create it in such a way that intrigues people to share, and your content will be viral.  Also, don't forget to check whether the content is mobile-friendly or not. 
Do not spam with a post related to just the vacancies and about your company. Rather, share different senses of humour posts and industry trends to keep your followers in the loop.
5. Harness the power of hashtags 
If you wish to be a hot topic in every nook and cranny of the internet, then you have to learn the art of using the right hashtags. It helps you to attract the audience to your profile and build brand awareness for your company. 
Advertise job postings with hashtags on Tiktok & Instagram and show audiences what it looks like to work for your company. 
Also, you should know what kind of hashtags to use on which platform. For instance, on Twitter, you can reach out to possible employee referrals by using hashtags to join the right conversation. 
6. Define metrics and measure results 
It is essential to track recruitment metrics to evaluate the effectiveness of your social media recruitment strategy. The recruitment metrics help you to get a clear idea of which social media channels bring the highly-qualified candidates for the position you are hiring for. 
Choose and determine metrics that are directly related to your recruitment goals and know how to get the maximum out of them. 
Social media recruiters must keep their eagle eye on the newer metrics to check the efficiency of social media recruitment, such as traffic, number of engagements, conversions, referral rates, recruiting cost and impact level by asking candidates about the online sources that influenced them to make the decision. 
Social Media Recruitment Examples 
In the past few years, many companies have changed their recruiting process and switched to social media to attract skilled candidates. Here are the five best examples of brands that use social media to elevate their recruitment game. Let's explore! 
1. UPS - Our Jobs Change Lives 
UPS is named one of the 'Top 50 recruiters on Twitter'. Their Facebook and Twitter are full of personal stories and videos where employees showcase their work culture and engage with candidates daily. They are highly interactive with daily question answers and discussion topics.
UPS created a dedicated page called on its website called UPS Jobs & Opportunity Report. The page mainly focuses on facts and statistics about how happy employees are serving the customers and proudly living the company's purpose. 
UPS promoted the positive reviews of employees where they talked about their life-long careers with strong, reliable pay and additional benefits. The page gives an idea to the visitor that at UPS, everyone can succeed – no college degree is required.
This is what they aggressively promote on their social media handles to attract a more diverse pool of candidates. 
2. Marriott - Begin. Belong. Become.  
On Twitter, the brand has a dedicated page for recruiting called "Marriott Careers." Here they share personalised stories of how delightfully employees are serving their clients and providing them with positive travelling experiences. 
Also, to attract more candidates, they share inspiring content that encourages potential applicants to become a part of something bigger and join the Marriott team, where every individual has a voice. 
Also, Marriott's Career page has four times more likes than Facebook's official page, i.e. 1.3 Million Likes. Here, the candidates get real-time answers which build personalised connections with the candidates. Also, they regularly recognise their employees' achievements. 
3. Zappos - #InsideZappos 
Zappos came with a term for their employees called "Zapponians." It is a Las Vegas-based online store for clothes and footwear. 
Initially, they were using Twitter to recruit people with Twitter Chat and engage with potential applicants. However, they noticed a change from most of their target audience (millennials) shifting from Twitter to Instagram. 
So, they implemented @zinternships to show what it feels like work at Zappose by demonstrating their healthy culture and, at the same time, offering essential updates and the closing dates for applications. 
They focus on interns' experience with social media platforms and employee recruitment. Eventually, it encouraged more interns to apply. 
Also, The brand created a career page to showcase to millennials a fun and vibrant company. They prepared  'Inside Zappos' pages consisting of all the information about campus events, company culture, happy employees, and much more, and they called the job seekers 'Zappos Insiders'. 
They made a network of talent using relationship-based recruiting.
4. Disney - Be Part Of The Story 
The film giant Disney takes maximum advantage of its video content for recruiting purposes. They have a dedicated youtube channel named Disney Career with 11.9k subscribers to showcase their career opportunities. 
The unique content sets up candidates for success before their initial interview. For instance, another channel Disney created, named "Disney Parks Jobs", promotes not only parks and resort features but also posts educational content from recruiters that showcase their competitive hiring process. 
Disney's expansive recruitment team also utilise LinkedIn and Facebook to their fullest potential, posting relevant and eye-catching graphics to boost user engagement and brand credibility. 
They don't just have monotonous posts of numerous open positions. Instead, they share content that is informative and entertaining for potential hires and use their whimsical reputation on social media platforms to attract top candidates faster and join their theme parks around the globe.  
5. ADP - Ready to Make Your Mark? 
ADP utilises its @ADPCareer Instagram and Twitter handles to promote their positive work environment, happy employees and achievements. 
Here they share valuable content showcasing its down-to-earth and diverse culture and prosperous opportunities at ADP for candidates to flourish in their career growth. 
The recruitment team promotes amazing posts where employees talk about their experience at ADP in their own words. This way, the brand provides potential talent with a more unique and credible look at how it really looks to work with them. 
More importantly, they share tips for candidates by their recruitment team to land their dream jobs. As a result, such posts attract more candidates. 
Social Media Recruitment Advantages and Disadvantages
Social media recruitment enables recruiters and HRs to gain insights into applicants' experiences and personalities. Hence, increasing effective networking via Social media becomes a common recruitment strategy for most recruitment professionals. 
Research shows that utilising social media for recruitment offers so many benefits; however, there are risks to using social media for recruitment. Let's take a look at both sides. 
Advantages of Social Media Recruitment 

Social media recruiting allows recruiters to engage with clients and develop deeper connections in real-time. Organisations that implement this trending recruitment strategy enjoy a range of benefits, including: 
Reach active/passive candidates

Helps to build deeper relationships 

Attract a wider talent pool 

Cost-effective and time-efficient strategy

Build diverse talent pipelines 

Enable you to hire high-quality talent 

Easy background check

Gives insight into candidates' personality

Reduce spending on job boards 

Boost employer brand awareness

Get a higher response rate from potential candidates

Great source for obtaining referrals

Increases visibility of open positions & traffic 

Disadvantages of Social Media Recruitment  
As mentioned in the Linkedin article, research conducted by Michele Gelfand found that 69% of hiring professionals admit to rejecting someone based on what they learned about the candidate through social media. 
So it is true that every coin has two sides. Recruiting through social media also comes with its set of drawbacks. Here are some of the limitations of recruitment via social media. 
Negative comments from rejected candidates

Compliance and legal consideration issues

False, incomplete or misleading information

Potential for employers to be conscious and unconscious bias towards a candidate

Privacy concerns 

Requires time to build momentum 
7 Most Common Social Media Recruitment Mistakes (and How to Avoid Them)  
1. Not using the right hashtags  
Knowing which hashtags are more popular and relevant for the post you are about to share is crucial. Hence, it is helpful to make good use of the most commonly used hashtags for the industry you are in and the open role you are recruiting for. You can look for the hashtags job searchers are using to attract them. 
2. Not paying attention to social media metrics  
Many recruitment professionals ignore the sheer importance of analytic insights. 
However, as a hiring manager or an employer, you have to ensure that your team is tracking essential metrics such as traffic, reach, post impressions, engagement, click-through rate and audience growth rate. 
This way, you will get a clear idea of what kind of content your target audience wants to consume and how to optimise for a better user experience. 
3. Posting the same content on every platform 
Every social media platform has a different kind of audience. For example, millennials spend more time on Twitter, whereas genZ utilises most of their time on Instagram and Tiktok. 
Thus you should go the extra mile and repurpose your content as per the demand of the various social media websites. For example, on Instagram, chances will increase if you post content in the form of reels. 
Bonus Tip: Be interesting, and aim for quality rather than quantity. 
4. Only posting the job advertisements 
If you use social media platforms to only post open positions. Then you will not be able to target passive talent.
Hence, it is important that you bring variety in your content and post information that is educational in nature and also illustrates the perks and benefits of working for your organisation along with your positive work culture. 
5. Not effectively using your own network 
Your network is your biggest strength, and if you neglect it, then you may have a chance of building a network with good candidates. 
So it is always a good idea to leverage your internal network. Encourage your team to post job ads on social media platforms and create fruitful employee referral programs. You have to make it a piece of cake for your employees to post a job by using employee activism platforms. 
The social media marketing team prepare sample post about your organisation's news, accolades, recent events or anything that shows positive company culture. 
Your team members will get sample content via email, and they can publish that content with just a single click. 
6. Failing to engage with job searchers 
One important area where a recruiter often struggles is to make an authentic connection with potential candidates because, let's be honest, it takes a lot of time and requires patience, right? 
However, it is incredibly important to engage with candidates and build a strong network with them. Once you build a positive relationship with the talent, then you can even ask to refer other suitable people from their network if they are the right match. 
Answer the questions candidates have related to the job role, your company or the hiring process formalities. Educate and walk them through how the application process will be. Don't use a generic outreach template. Try to make it as personalised as possible. 
7. Failing to create a solid social media recruitment strategy 
"Failing to plan is planning to fail" - Benjamin Franklin
Cliche right? But this is the reality! So, if you are implementing social media recruitment without a roadmap or plan, then what's the point? Your recruitment team will be directionless and end up in a mess.   
So, make time and create a foolproof plan so your team will get a clear idea of what to do and how to do it.   
As Abraham Lincoln once said, "Give me six hours to chop down a tree, and I will spend the first four sharpening the axe." Therefore, using AI recruitment software and creating a proper social media hiring plan is always a good idea to ensure the success of the hiring process.
Should Employers Conduct a Social Media Background Check?
Social Media is an important source for recruiters to explore information about their potential candidates, but it is a federal crime to disregard any social media platform's terms and conditions.
Conducting social media background checks on your own can lead to legal and ethical problems.
So, companies can use a third-party screening company that can provide the information without violating the candidate's privacy while following the laws and regulations.


Use Advanced Social Media Features For Recruitment 
Social media platform comes with advanced features that enable you to find and hire top talent. Here are the features you can leverage:
1. Facebook Job Postings 
Why Should You Use Facebook for Recruiting? Well, Facebook offers organisations a convenient and accessible platform to advertise their open positions and reach a wider range of diverse candidates.  
The platform has 2.989 billion global users. Hence, it is an essential source for recruitment professionals. 
Every open position you post appears on the business's official page under the jobs bookmark section, as well as with the regular posts. Your employees can share the open jobs on their personal timelines or through Messenger. Also, you can boost your via using paid advertisements on Facebook and appear job posts on the feed of your target audience based on education, location and work experience.    
In addition, join or create a group which are relevant to the roles you are looking to fill. Prepare and publish content about your organisation and employer brand. 
2. LinkedIn Advanced People Search 
LinkedIn has a business-oriented nature. More than 930 million members in 200 countries and regions worldwide are using LinkedIn to connect and build networks with like-minded people. With more than 15 million active job postings, LinkedIn is the go-to platform for every recruiter to find and hire the right candidates. 
Here, use the right keyword to find people with the required qualifications listed on their profile. You can join industry or skill-set-related groups and market your jobs there.
Last but not least option is advertising. With LinkedIn Ads show your job ads to a specific audience by job title and function, industry and company size, and level of seniority. Also, under your business profile, all the active jobs will show off. Candidates can also apply from there too. 
Once the recruiter finds the potential applicant as per their need, they can use LinkedIn's Native Video Meeting feature to set up an initial conversation. 

3. Twitter Advanced Search
Well, Twitter's advanced search feature is limited than Facebook and LinkedIn. However, it can be more efficient if used correctly. As you know, Twitter is famous for being short and sweet with its 280 characters' limitations for posting. 
It gave birth to the hashtags, so begin there. While searching, aim for relevant hashtags to join the chat and attract suitable talent. Like, comment, tweet, and retweet to engage with applicants. With live-tweeting and live streaming, you can retweet and share timely information. 
Many brands like Pepsico create accounts specifically for their recruitment purpose. PepsiCo jobs account shares insights related to company achievements, job openings and positive employee testimonials. 
4. TikTok Resumes  
In July 2021, TikTok enhanced the utility of the platform as a channel for recruitment to discover talented candidates and career opportunities. The brand recognised a rise in career and job-related content and launched TikTok Resumes. This innovative feature with creative strategists, opened up new avenues for job seekers and employers alike.
The pilot program enables companies to post open jobs and let Interested candidates uniquely and creatively showcase their skillsets ad experiences by posting short video resumes and using hashtags such as #CareerTok and #TikTokResumes. 
By using these hashtags, brands can join in on the chat and put out calls for video resumes from talented individuals on the platform. 
What is the Future of Social Media Recruitment?
The future of Recruiting via social media is growing as it continues to evolve. With 84% of organisations using it currently and 9% planning to use it soon. Some studies also reveal that millennials from the age group of 18-34 are changing the recruiting game by 73% choosing Social Media Recruitment. 
Here are some trends that we can expect to see in the future of social media recruitment:
Video content is increasingly becoming a popular medium for social media, and its importance in recruitment is very likely to grow.  So, companies will create virtual events to engage with potential candidates by promoting and showcasing their company culture and conducting job interviews remotely.
Organisations will use VR (Virtual Reality) technology to promote content on social media by providing virtual office tours or immersive work simulations to give candidates a better idea of the work environment and daily tasks. 
Employers will start investing more in social media analytics tools to gain insights into candidate behaviour and preferences. This data-driven approach will help recruiters target and engage with the right candidates more effectively.
How Can Employees Amplify the Company's Social Media Recruitment?
Social Media Recruiting, by involving your employees, automatically increases the reach for the recruiting process.
On average, an employee has approximately around 400 LinkedIn contacts, along with 420 Facebook friends and 360 Twitter followers. So by involving your employees in the process, the engagement rate increases eight times.
Candidates seeking a job want proof before joining the company, and when an employee posts about their happy work life, the potential candidate gains trust and is more likely to apply for the job posting.

Choose iSmartRecruit to Elevate Your Social Media Recruitment Efforts! 
Are you a recruitment marketing specialist, recruiter or HR who is looking for answers to the following common questions?
Which social channel is delivering the best candidates? 

What tools and software can help streamline social media recruiting? 

How can I promote open jobs on multiple platforms? 

How Do I build a strong employer brand on social media?

How do we effectively engage with passive talent? 

How do I measure the ROI of social media recruitment efforts?
Then, choose iSmartRecruit to solve all these queries with an all-in-one software solution. Streamline various aspects of social media recruitment effortlessly. Book a Free Demo Now to get in touch with our experts to understand how our AI Recruitment Software can help you supercharge your social media recruiting process in a single platform. 
Happy Recruitment on Social Media!! 
Join Our Award-Winning AI Recruitment Software
Demos are a great, fast way to learn about iSmartRecruit.
Connect with us now to learn more!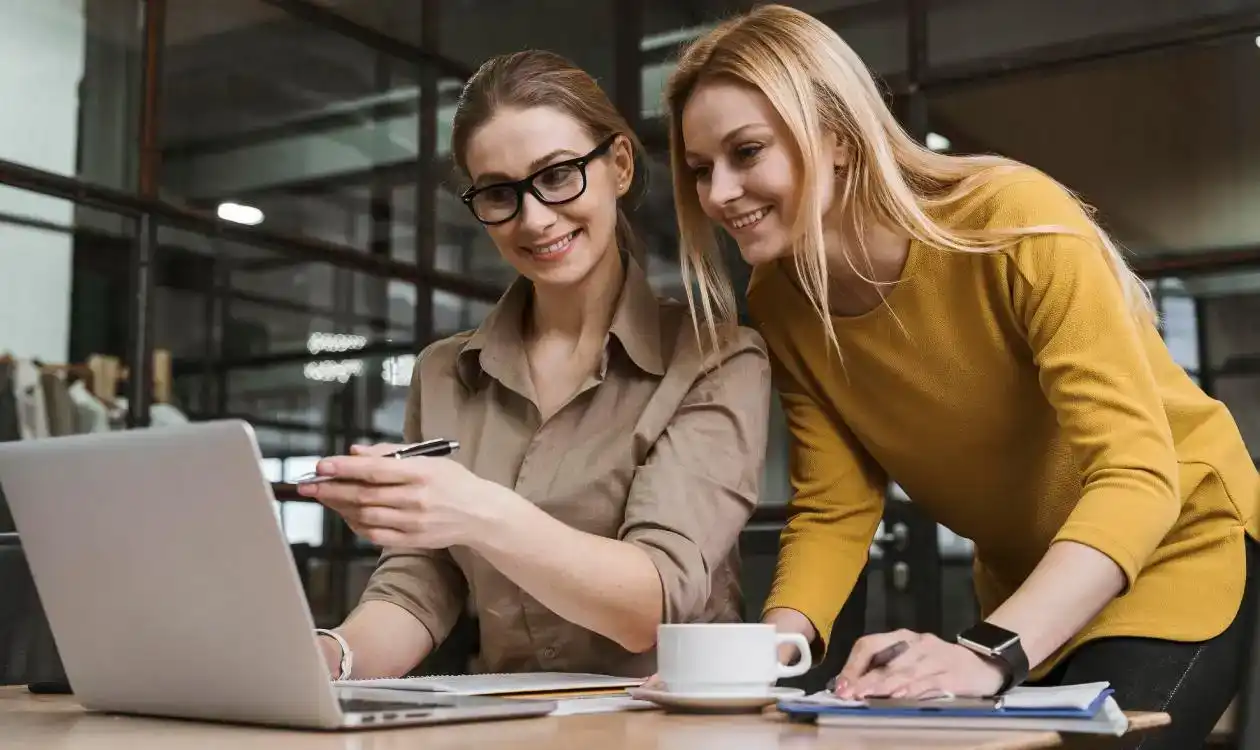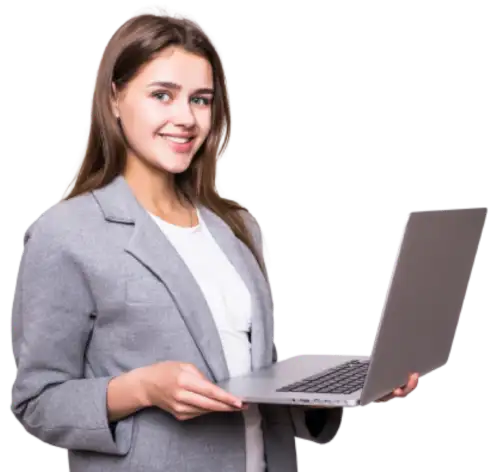 I hope you enjoy reading this blog post.
If you want our team to automate your recruitment process, just book a live demo.