Unlocking Excellence: How HitContract Elevated Hiring Quality by 38%.
How HitContract Elevated Hiring Quality by 38%.

Diversity in Recruitment is the initial move towards building a more inclusive and diverse workplace culture. The objective of diversity recruiting is to distinguish and lessen likely inclinations in sourcing, screening, and shortlisting applicants that might be disregarding, winding down, or inadvertently victimising qualified, diverse candidates.
To be a flourishing business in the present culture, you need a comprehensive workplace where employees feel esteemed and coordinated with your main goal, vision, and business methodology. To make a comprehensive workplace, you need a diverse workforce. However, mistakes while recruiting a diverse workforce can turn out to be deadly for your company. 
What is Diversity in Recruitment?
Diversity in recruitment is the process of recruiting based on some metric parameters that are equal for every candidate. Hence, diversity in recruitment always is free from biases related to candidates like age, experience, gender, qualifications, religion, and personal character that is not associated with job performance.
Diversity in recruitment is the process of actively looking for candidates who are from diverse backgrounds, castes, etc. And flow the steps to ensure that talent acquisition is more inclusive and eliminate all barriers to provide equal opportunity to every candidate during the recruiting process.
Importance of Diversity in Recruitment for Recruiters
Diversity plays an important role in inclusive recruitment and retention. The meaning of diversity is different, and people with different backgrounds bring diversity with them to the organisation.
Whether the organisation is small or large, the employees come with some unique terms. It can be anything like caste, background, religion, etc. If every employee in the organisation belongs to the same background, monotony will take place while working together. 
So, in order to shed away on the monotony, companies choose diversity in recruitment. Let's see the benefits of diversity in recruitment, which will represent why diversity in recruitment is crucial.
Reason Why Diversity in Recruitment is Worthy

Actually, 87% of organisations express that diversity is a significant need, objective, or worth. In a study by Forbes Insights, 65% of senior business leaders recorded diversity as their main concern. Generally, Organization's diversity is a numbers issue. They see that a minority of groups accommodates a positive percentage of the nearby population, and they are making efforts to make a similar percentage in their workforce.
Diversity in recruitment is the best way to accomplish a more assorted workforce. Furthermore, a different workforce is significant for various reasons. As we mentioned earlier, Individuals who are important for a diverse workforce are more useful and imaginative and also better at tackling issues. These outcomes result in them settling on better choices, prompting better outcomes. Many organisations perceive the worth of diversity in the working environment.
Here are the 18 reasons
1. Keep the workplace active, positive, and lively.
2. Create a good connection with customers
3. Your employees feel motivated by each other.
4. The organisation will get a variety of talented and cultured employees
5. Employees become innovative
6. Improvement in quality
7. Diversity in the workplace is a valuable venture
8. Diversity is marketable
9. A different perspective comes with multicultural employees
10. Conflict can be sorted out quickly
11. Diversity in the workplace will create a competitive environment
12. Boost the confidence of lower-level employees
13. It will develop an amicable atmosphere in an organisation
14. Build a great understanding among the employees
15. Get to learn various languages and cultures.
16. Enhance the employee's productivity 
17. Enhance the creativity of employees in an engaging environment.
18. Solve problems quickly
All above are the things that companies receive while involving diversity in the hiring process. And, which company doesn't want these all valuable things?
9 Ways to Improve Diversity in Recruitment for Recruiters 
For any business to develop and flourish, diversity could be a demand. If you're reaching to emphasise diversity and inclusion within the work environment, then you've got to try and do it right. So as for that to happen, you initially have to be compelled to check up on what you would possibly be doing wrong, and so, here are the few mistakes you should avoid while recruiting a diverse crowd for your company:
1. Diversity Doesn't Stop at Policy Change
Recruiters should not assume that changing the policy to bring in diverse employees will do it. They should not put diversity recruiting on autopilot. Recruiters should make sure that all the potential employees know about the policy change and the intention to bring in diverse employees.
2. Take a look at diverse data
Usually, companies measure their diversity data at the company level, which in reality, is the measurement of the representation of diversity. Instead, companies should measure their diversity data on a team level to avoid ineffective diversity measurements.
3. Invest in Inclusion
When trying to bring in a diverse workforce, employers should not only focus on diversity but also focus on inclusion in recruitment. Without inclusion, your effort and time are not worth it. You do not want to lose good employees due to cultural differences. And their word of mouth for the company will indirectly affect the employer brand. 
It might be your company has the correct recruitment strategy for diversity hiring, but look out for inclusion once. Discussing diversity is one thing, while adopting diversity with inclusion is another. Ideas and experience both greatly create an impact on an organisation and its brand.
4. Act Responsibly with Technology
Technology is a boon when it comes to diverse recruitment, but only if used responsibly. The right talent acquisition technology and tools backed by a strong culture and strategy surely lead to effective and diverse recruitment of employees.
From the various Recruiting CRM Software and cool apps, you can manage the candidates without taking bias into the frame. Applicant tracking software is considered the best software for screening the right one instead of feeding the wrong one.
5. Take a Deeper Look
When we talk about diverse recruitment, it is not only about a person's gender, ethnicity, or age; it is about being open to exploring and recognising talented individuals and hiring them for the job position. The focus should be on building a balanced hiring strategy to hire diverse employees.
6. Don't Provide a Biased Offer
Making a biased offer is the worst thing you can do when recruiting, as not only is it illegal, but it will also kill your Employer's brand. Always make sure that the pay scale of the person is decided based on their ability and job position because lawsuits are definitely expensive.
So, ensure that you are paying each employee according to their skills and experience.
7. Don't Opt for Easy Solutions
Some organisations opt for easy solutions like bias training and resource groups, but they are not long-term solutions. These are simple ways to bring change, but only if backed by proper lessons and maintaining the employees in a structured and fair way.
8. Provide a Flexible Work Environment
A flexible work environment let's allow companies to attract a diverse workforce, as when a reasonable salary is offered by a company, employees often prefer flexible working over higher salaries.
9. Lacking Transparency in Hiring Process
Your hiring criteria and policies should be very clearly designed to avoid any kind of accusations regarding biased hiring. This would also attract more talent as it would assure them that they would not be facing any discrimination regarding their age, gender, and ethnicity and have a job based on their calibre.
Final Thought on Diversity in Recruitment for Recruiters
Diverse recruiting doesn't simply occur without help from anyone else. It is a prerequisite for progress while contending in a worldwide economy. Global Diversity and inclusion reasons that diversity and inclusion are basic for business achievement and a lot of diversity recruiting challenges to face.
Recruiting diverse employees can seem like a daunting task, but putting a little effort into it and having an inclusive office culture will give long-term benefits. So, diversity needs help and responsibility from the top administration. Ensuring a diverse workforce will also improve your company's brand name, so it must be practised by each and every organisation. If there is diversity in recruitment strategy and plan, we can avoid diversity recruiting mistakes in a good way.
Join Our Award-Winning AI Recruitment Software
Demos are a great, fast way to learn about iSmartRecruit.
Connect with us now to learn more!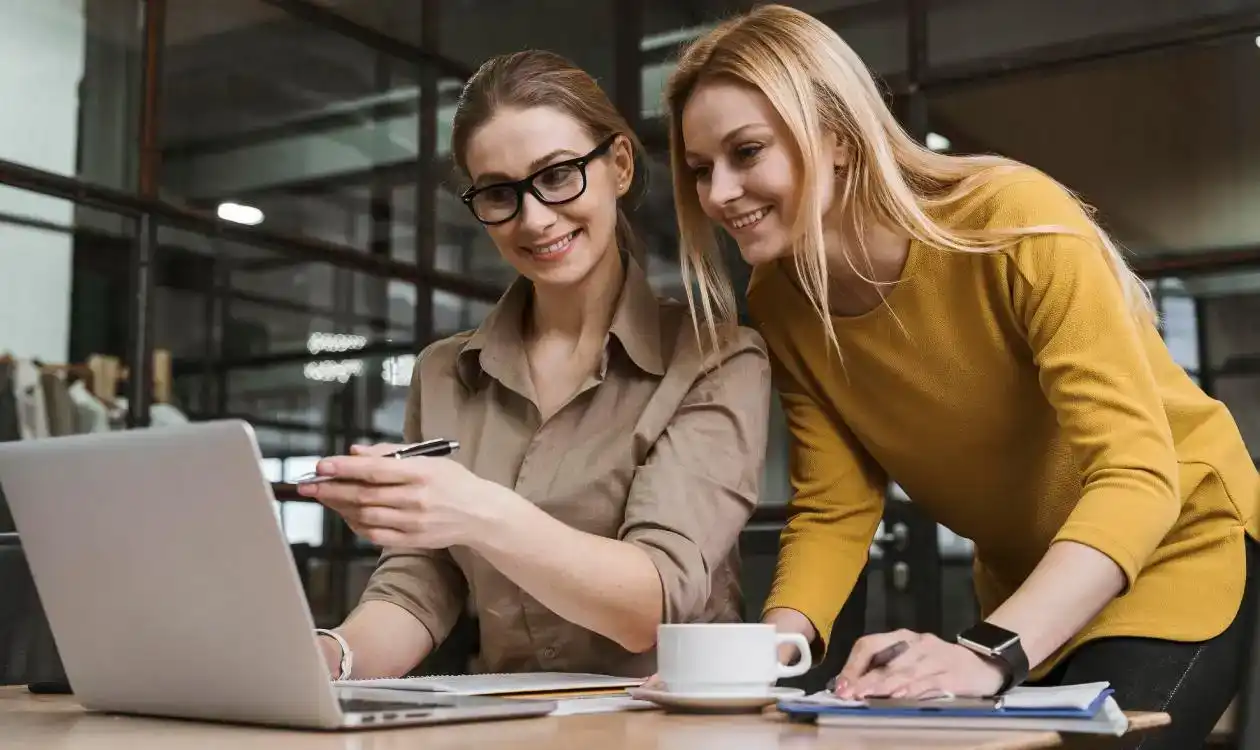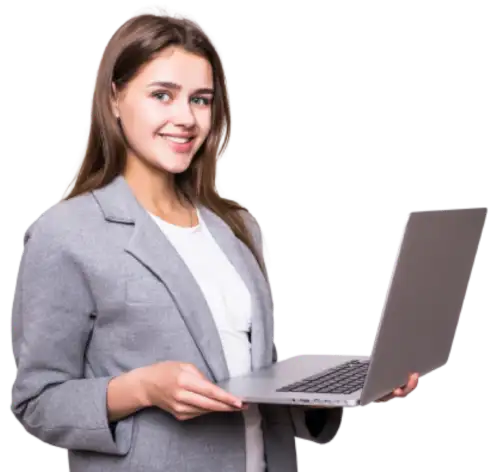 I hope you enjoy reading this blog post.
If you want our team to automate your recruitment process, just book a live demo.