Unlocking Excellence: How HitContract Elevated Hiring Quality by 38%.
How HitContract Elevated Hiring Quality by 38%.

How CA Mining Used iSmartRecruit's ATS and Reduce 43% Time to hire & 36% Cost per hire?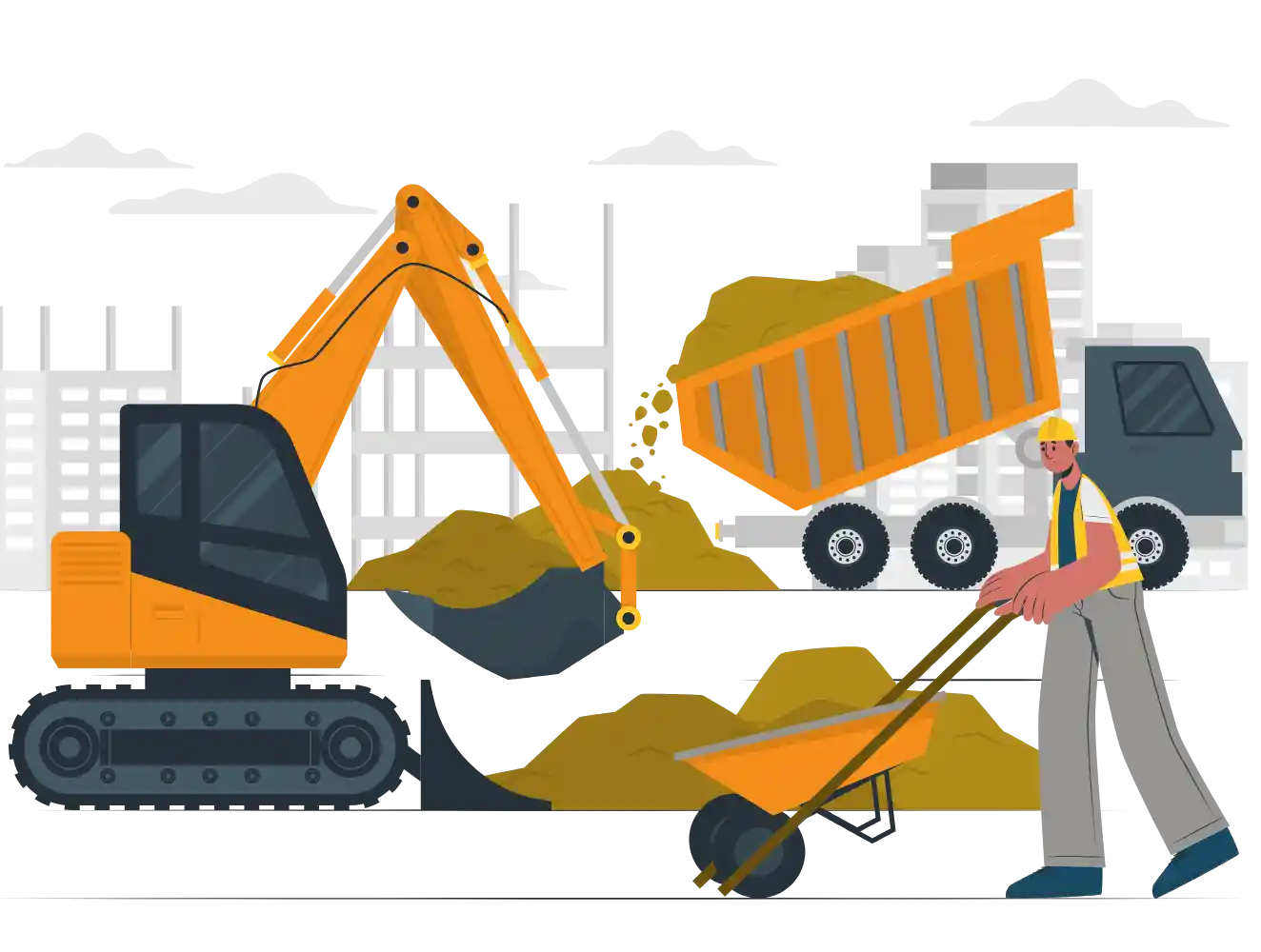 iSmartRecruit customer since
2021
Products used
iSmartRecruit's ATS & CRM for Enterprises
Industry
Staffing & Recruiting
Company size
35+ employees
Location
Cape Town, South Africa
About CA Mining
Established in 2007, CA Mining is an independent company under the CA Global Headhunters group. The firm mainly provides international mining recruitment consultancy and specialises in executive search and headhunting services.
Initially, they focused on mining recruitment in Africa. However, they extended their reach to Australia, Asia, Europe and the Americas after getting widespread success and global networking.
The leading recruitment company helps top mining companies to source the best talent faster and more efficiently for their mining projects. At CA Mining, recruitment consultants are all discipline-specific and have a deep understanding of the types of skills and expertise needed for placing candidates in specific Mining roles.
The recruitment firm builds sustainable relationships with both clients and candidates and has built solid networks in the mining industry.
The iSmartRecruit Impact
Increased
quality-of-hire

Reduction in
Time-to-hire

Improved sourcing
Quality Rate
Hiring Hurdles CA Mining Faced
The leading staffing agency faced significant hiring challenges because of a slow
and inefficient ATS and inefficient customer service from its previous vendor.
Here are several hiring blockages and negative consequences CA Mining encountered.
Roadblock 1:

Slow candidate evaluation for open roles

CA Mining was following traditional recruitment back then, which lacked AI-powered recruitment tools and technologies to streamline the evaluation process.

The process was lengthy for several other reasons, such as manual screening, high volume of candidate applications, and lack of standardisation.

As a result of slow candidate assessment processes, the recruitment agency lost top-tier candidates to competitors who moved faster in their hiring decisions. Also, a more extended time-to-fill for open roles negatively impacted business operations and predicted timelines.
Roadblock 2:

Higher cost & under-performing system

The intelligent team of recruitment experts at CA Mining recognised the issue of the manual process and implemented the hiring software to streamline the recruitment workflow.

However, the system they started using was not only overly expensive but also had a disappointing performance. The recruitment firm did not get the value it paid for. It led to various negative effects.

The poor performance of the previous system caused the recruitment firm to have an inefficient and time-consuming recruitment process, missed talent acquisition opportunities, lessened team productivity and wasted financial resources.
Roadblock 3:

Poor user interface & customer service

The system CA Mining used earlier had a poorly designed user interface that led to low user adoption among their HR and recruitment teams. It was challenging for them to easily navigate the system, and it lacked intuitive features.

So, the team members experienced frustration and disengagement due to the clunky and confusing user interface. They contacted the vendor's customer support team but did not get an adequate response or query resolution.

Such prolonged response times and delays in resolving critical issues and technical problems within the ATS disrupted CA Mining's operations and affected its ability to serve clients effectively.
The iSmartRecruit Solution
In their search for a more reliable and easy-to-use ATS and CRM software, CA Mining found iSmartRecruit, an AI-powered recruitment software known for its cutting-edge features and excellent customer service. Here's a glimpse of how the ATS vendor transformed and streamlined the agency's overall recruitment workflow.
Solution 1:

Recruitment automation speed up the process

iSmartRecruit removed the biggest roadblock CA Mining was facing, which was manual screening. It automated the recruitment processes and workflows. The system helped recruiters to be more productive, decreased administrative burden and enabled them to focus on building strong relationships with candidates.

AI-powered Applicant Tracking System (ATS) empowered automatic screening by offering advanced features like Resume Parser automatically imported and parsed resumes from the company's social media channels, job boards and communication channels and helped the team filter out unqualified candidates faster.

The AI-Profile Matching & Job Matching features match candidate skills, qualifications, and experience with the requirements of the open role. Also, it suggests the best job for the suitable candidate. It ensured that only highly relevant and qualified applicants were considered for further assessment.

"With iSmartRecruit's ATS, we were able to quickly identify potential candidates who closely match our clients' job criteria, which saved us a significant amount of time and effort."

- Leanne Laas,
Senior Executive Recruitment Consultant at CA Mining
Solution 2:

Reduce recruitment costs & time-to-hire

The ATS software was not only cost-effective but also had a user-friendly interface that reduced time-to-hire for CA Mining. It allowed the recruitment organisation to handle a large volume of candidate applications, data and job openings without compromising performance.

Also, Recruitment CRM Software helped their consultants to provide the best candidate experience by promptly and effectively communicating with potential talent. The system centralised all candidate communication, making it easy for the entire team to efficiently manage candidate interactions.

Such timely communication lessened the risk of losing top talent due to delays or miscommunication. It provided a smooth hiring experience to both - applicants and recruiters and strengthened CA Mining's employer brand.

"iSmartRecruit provided a streamlined, easy and user-friendly interface that enabled our recruiters to effortlessly access the candidate database, resulting in less time spent on our candidate sourcing efforts."

- Mark Huber,
( Managing Lead at CA Mining )
Solution 3:

Enable data-driven hiring decisions

iSmartRecruit provided valuable reporting and analytics features, enabling the recruitment firm to identify bottlenecks in their recruitment process and areas for improvement which helped them to optimise their hiring strategies. This data-driven decision-making led to more cost-effective recruitment efforts.

The all-in-one recruitment software tracked sourcing data which helped CA Mining understand which sourcing channels are the most effective and allocate resources accordingly.

Likewise, the Visual Talent Pipeline feature indicated the number of potential candidates at different stages of the recruitment process. This data-driven insight helped the team to plan and strategise their talent acquisition efforts effectively.

"With access to data and analytics provided by iSmartRecruit, made data-backed decisions to optimise our hiring process, reduced bottlenecks, and enhanced the candidate experience. It improved objectivity and accuracy in candidate evaluation."

- Mitchill Wernich,
( Managing Lead at CA Mining )
Exceptional Recruitment Success CA Mining Achieved with iSmartRecruit
CA Mining, a leading staffing agency in South Africa, embraced iSmartRecruit as their ATS solution, and the outstanding results they achieved speak volumes about the software's effectiveness.
Here are some of the key metrics improved and impressive results they witnessed with iSmartRecruit.
The team sped up the recruitment process and observed a remarkable reduction in time-to-hire by 43% and 36% in cost-per-hire due to autopilot workflow and streamlined processes.
Features like Advanced Database Search helped the agency to hire top talent 3x faster than their competitors.
AI-powered screening and matching features increased quality-of-hire by 49%.
The enhanced and streamlined communication not only grew the offer acceptance rate by 33% but also reduced the candidate drop-off ratio by 41%.
By leveraging advanced AI features like Sourcing Analytics, the team skyrocketed the sourcing quality rate by 57% and time-to-fill by 39%.
The highly scalable system enabled executive recruiters to effectively engage with passive candidates, nurturing relationships for future job openings.
In conclusion, The adoption of iSmartRecruit has brought about a remarkable transformation in CA Mining's recruitment outcomes. The ATS's capabilities, from automated resume screening to data-driven insights, have propelled the agency's hiring process to new heights.
Hence, the agency continues to enjoy incredible hiring success by choosing iSmartRecruit as its strategic partner over and over again in its talent acquisition journey.
"iSmartRecruit's search results are far more accurate than other higher-cost systems.
We have seen a drastic improvement in the quality of search results from our
database of candidates; this was lacking in our previous system."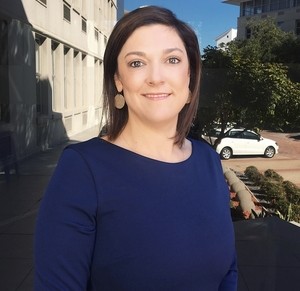 Vivienne Gower,
CA Mining Managing Director
Unlock the Same Hiring Success
You Just Witnessed
Level up your talent acquisition & elevate your talent strategy
with iSmartRecruit NOW! Want to know HOW?
30 minutes to explore the software.