Unlocking Excellence: How HitContract Elevated Hiring Quality by 38%.
How HitContract Elevated Hiring Quality by 38%.

All eCommerce businesses require the solid foundation of a team to thrive. The traditional recruitment methods tend to take up a lot of time, effort, and money though. The hiring processes need to adapt to the changes brought about by the accelerating eCommerce growth with some tactful techniques.
Hiring smartly is all about finding the right balance between the traditional and digital channels. Your process should aim for improved quality of hires, elevated retention rates, and reduced time to hire. 
Plus, eCommerce businesses should experiment with new screening methods and interview processes to access and acquire the best talent. More than 71% of employers agreed that social media is an effective screening tool in the modern era.

In the early stages of building a team, entrepreneurs should be careful in how they hire. A hiring mistake can cost approximately 30% of the new employee's first-year expected earnings. This is just one of the many challenges you may face while recruiting for your eCommerce company.

Checklist To Hire Smartly
You need to revamp the process and establish an efficient process to overcome all the challenges ahead of time.

So how do you ensure that you're hiring the right people that are going to help your business grow? Well, you have to have a plan of course! Have a look through this detailed checklist of what to do when hiring an eCommerce team member to ensure they are the right fit.
Thorough candidate profile
The recruitment process becomes challenging when you don't have any clue about what you are looking for in a candidate. The first step toward smart hiring is to create fitting candidate profiles. It is a detailed description of the ideal applicant for a vacancy at your eCommerce company.
Moving forward in the journey, candidate profiles equip you with a wide host of benefits. They add value by :
Helping curate the job description

Filter candidates who can be an organizational fit

Refine your sourcing strategy

Avoid unconscious bias
Building a candidate profile is easy. You can examine the different aspects of your company and include them in the final profile. Identify your company culture and jot down the qualities prized within the organization. Simultaneously, include the qualities necessary to work with the team they will be joining.
Think hard about all the requirements and duties of the role. You can group these qualities into three categories. First, the qualities they must have for the role. Second, the traits that are not essential but the candidate gets brownie points if they have them. Finally, the third group of qualities is the ones which your company can impart. For example, knowledge of particular institutional software or specific industry practices.
Optimum employer branding
The current market is completely candidate-driven. Effective recruitment marketing strategies turn out to be the secret sauce to attracting and retaining top talent. eCommerce entrepreneurs who wish to wow their prospective employees should definitely look into employer branding and social recruiting techniques. 
Building an impressive employer brand through a coherent mission, values, culture, and employee benefits will definitely help your cause. This is because candidates of all generations  (68% Millennials, 54% Gen-Xers, and 48% Boomers) are estimated to visit an employer's social media accounts before applying for the position. This presents an opportunity to promote your company culture in a positive manner that furthers your position as a desired employer.
Produce engaging recruitment content on all relevant social media channels. 70% of candidates who might be highly qualified for your open position are passive job seekers. Distribute recruitment-related content to enhance the interest of such passive candidates. You can choose from formats like blogs, webinars, emails, videos, and ebooks. Convert the traction on your channels for smart social recruiting.

In addition to creating content, think of a personalized interview process. A few ways to go about this include walking them through a day in the life of your employees, and highlighting your inclusion, equity, and diversity initiatives. An effective employer brand can be conveyed through the support you provide as an employer. It can be through career advice for candidates, promoting health and wellness, and remote perks, if any.
Recruitment marketing strategies
Etching out the candidate profile and investing resources in employer branding is the starting point. There are several other recruitment strategies you can implement to become smart recruiters in 2023. Recruitment marketing differs from the actual recruiting process as it revolves around bringing the talent to you rather than searching for individual potential employees.
Keep optimizing your website's career page consistently with dedicated posts, and information, and promote open positions. It is the flagbearer of your brand's online presence. In addition, you can create coherent announcements about the vacancies on various social media platforms to maximize your reach.
Several job seekers rely on job boards when looking for opportunities. The job boards can be global, region-specific, or sector-specific. You can consider such job boards as micro fulfillment centers that cut down the time it takes for a potential candidate to notice your job listing.  Register on relevant platforms and upload your listings to elevate your business' exposure. A few platforms offer additional features like candidate tracking tools and remarketing to the users that view your listing.
Bank on employee advocacy and internal referral programs. The usually underestimated recruitment marketing strategy offers many benefits like lower turnover rates and minimizing cost per hire. The referral rewards act as a cherry on the cake that motivates your existing employees to participate in the program.
Simple application process
The very essence of smart hiring processes in 2023 screams the need to drop arduous application processes. Once you have established an employer brand, look into optimizing your application process. It lowers the threshold to apply and enables more people to connect with your company.
Simplifying the procedure includes keeping the applications concise. Try to eliminate the redundant form fields. You can create one-click apply options or provide an option to add links to their LinkedIn profiles or portfolios. with minimal input from the applicants.
Moreover, you can make the forms and portals mobile-friendly. Make sure they don't have to scroll through long forms on their phones and they can attach their resumes and cover letters through their mobiles. 
Text messages have a 98% open rate and over 90% of messages are read within three seconds. Leverage this fact to coordinate interviews, remind applicants of essential hiring process steps, and share updates of their application status. This way you do not have to play phone tag or risk your email getting overlooked.

Recruitment tools
The recruitment procedures are complex in every company. The HR department has to screen tens and thousands of resumes while looking for the perfect blend of personality and competency that fits the organization's work culture. In addition to that, they have to organize interviews, and tests and take care of the onboarding. 
Tools and software that automate and streamline these processes act as a boon in such scenarios. Choosing a holistic recruitment tool can instantly convert the manual hiring process into a smart operation. The tools act as assistants to HR personnel and make the pipeline efficient. They can help you at every step of the process.
The artificial intelligence (AI) powered tools can filter candidates based on their aptitude, soft skills, ability to think ahead, and culture fit. They also provide options to assess the hard skills and technical knowledge through customized tests. Moreover, they smoothen the entire process for the applicant as well as encourage engagement which builds long-term commitments.
The software leaves room for the recruiters to gauge the best fit for the role and company. The efficiency of digital help increases your chances of finding your next great hire before your competition.
Feedback from the candidates
Elaborate feedback gives you the context behind the analytical data provided by the applicant tracking systems. Candidates that are pleased with the overall interview process are 38% more likely to agree to the job offer. You can find answers to why the candidate has chosen to drop out of the process, whether they would recommend your company as a place to work.

Gathering feedback from the candidate is essential to figuring out the strengths and weaknesses of your hiring processes. You can make the hiring process smarter by learning from the ones on the other end of the process. Understand how their experience is, what are the reasons they drop out of the process, and how you can optimize it to value their time better.
The candidate recruitment feedback can lead to two types of outcomes. First, long-term improvements in the process applicable to all the candidates, and second, immediate actions that might resolve the issues of a particular applicant. This keeps the strong applicants from dropping out by resolving matters before they become major issues.
The candidates are vocal about their recruitment experiences. Hence, listening to their feedback shows that you value every applicant, irrespective of whether you hire them. You get to learn and refine your hiring process driving positive online reviews and strengthening your brand. A win-win situation.
So Let's Hire Smartly in 2023
The number of people looking for jobs in the eCommerce industry is higher than ever before. This provides you with ample opportunities to find your ideal candidate. Keeping this checklist handy will help evolve your recruitment process and can evolve with smart practices. Though the eCommerce job market is competitive, effective recruitment marketing strategies will equip your business with talented candidates.
Join Our Award-Winning AI Recruitment Software
Demos are a great, fast way to learn about iSmartRecruit.
Connect with us now to learn more!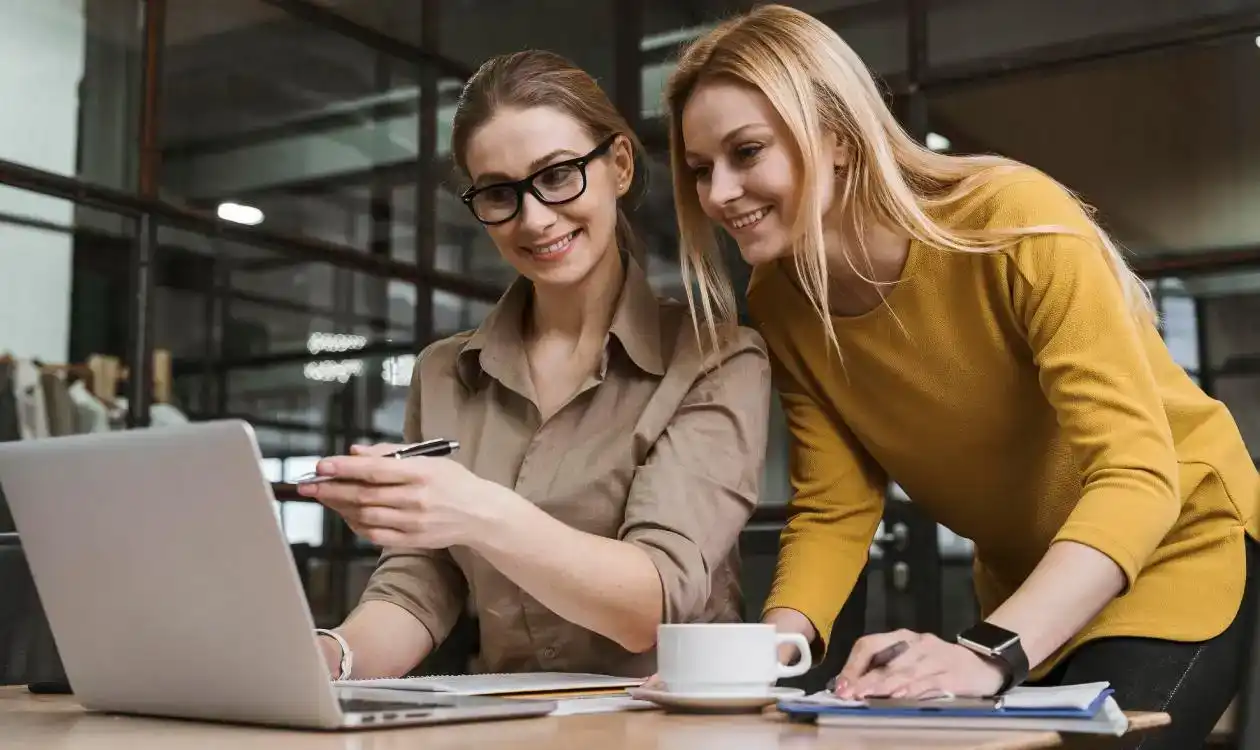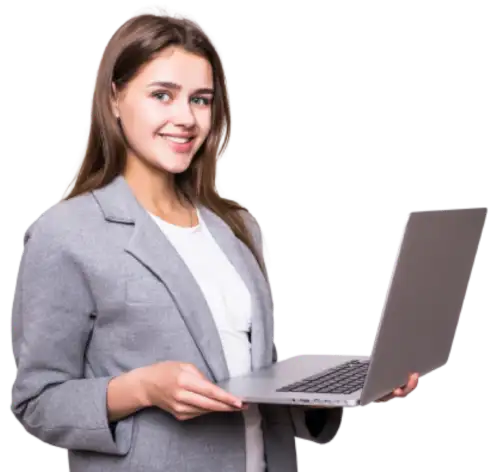 I hope you enjoy reading this blog post.
If you want our team to automate your recruitment process, just book a live demo.