Unlocking Excellence: How HitContract Elevated Hiring Quality by 38%.
How HitContract Elevated Hiring Quality by 38%.

Human resource(HR) is the department that is responsible for finding, attracting, hiring candidates and providing the best employee benefits program and other facilities. Want to know about human resources in-depth? Then don't skip this blog and get the answer to the following questions:

What is human resource?

What is the difference between a recruiter and a hiring manager?

What is the career map of a human resource specialist?

How to get a job in human resources?
Human resources (HR), also known as Talent Management, ranks high as a profession on best career lists.
For instance, U.S. News & World Report positions HR professionals at the 17th place of Best Business Jobs and one of the 100 Best Jobs for 2020. Most people have heard at least something about this career path, but the truth is, the majority is not really sure what it is.

If you are considering pursuing this profession, or want to know more about it, here's everything you need to know, including how to get a job in Human Resources.
Human Resource Definition 
Human resources consist of people or departments that manage everything employee-related, striving towards enhancing the effectiveness of a company or organization. Their contribution is the backbone of every business since they help employers reach their hiring targets and achieve the needed outcomes concerning productivity and revenues.
Although many people believe HR is relatively new, the term human resources were coined in the 1960s. It happened after labour relations gained attention and recognition after many years of effort. That was when the idea of motivation, candidate assessment, and organizational behaviour became one of the most significant concepts in the workplace. 
But Human Resources Management is the modern term, better known as HR. It represents the selection, management, and development of workers in an organization. Here are the specific responsibilities of HR professionals and what managing a company's human capital involves.

Broadly, these are the principal tasks of an HR department or specialist.
Recruiting and staffing

Remuneration and employee benefits and perks

Training and learning

Work and employee relations

Organization development
However, HR has various areas that determine which expertise one will choose. Here are some career titles these specialists can pursue within human resources.
Training development specialist

HR hiring manager

HR resource manager

Benefits specialist

Employment services manager

Compensation and job analyst specialist

Training and development manager
When first diving into the Human Resources profession, most people don't understand the difference between recruiters and hiring managers. Hence, first things first. Let us unveil the difference between these two to ensure you comprehend the complexity of the HR profession.
Who is Who: The Difference between Recruiters and Hiring Managers
Some companies utilize these terms interchangeably, but these are not the same, and everyone interested in HR should comprehend the difference.
Recruiters and their job role
Hiring managers are typically multitaskers that principally work in sales, finances, IT, or customer services. But recruiters work on this job position full-time, and they're the ones who are responsible for creating a strategy and plan to identify, attract, and hire the best talents.
Their job role includes using skill gap analysis to determine which positions should be filled, after which they search for the most qualified candidates who could take those vacancies. That includes contacting them, reading and evaluating resumes, conducting phone interviews, scheduling and managing interviews.
Hence, recruiters are the ones who handle the process of recruitment and finding people available for job positions. It's worth mentioning that many also mix it with Talent Acquisition (TA) teams.
But TA teams are responsible for an ongoing strategy to identify experts, specialists, and future CEOs. Therefore, their job is more long-term-focused than one of the recruiters. Talent Acquisition is about anticipating future needs and finding highly-qualified candidates with a unique set of skills that will stay in a company for a long time.

Hiring managers and their job role
A hiring manager seeks and hires employees for an available vacancy on their team.
Hiring managers will determine and identify the available job role. Then they decide what skills, education, and abilities new team member should have. They will also be responsible for the new employee, workflow, goals, and professional thresholds they have to achieve.
Hiring managers will likely collaborate with recruiters and give all the necessary insights and information before the recruiting process starts. Either one of them can write a job ad according to the needs the hiring manager has. But a hiring manager is usually the one to decide which candidate is getting the job.
However, they must have an open and efficient collaboration to ensure a stellar recruiting and hiring process.
Here is what you need to know about whether it is prosperous to work as an HR professional, the outlooks, and what you need to get a job in human resources.
Human Resource Specialist Career Outlook
The employment of human resources specialists is projected to grow seven per cent from 2019 to 2029. That is faster than the average for all professions. The pandemic has made that even more likely because Human Resources professionals will have to manage challenging employment laws and healthcare coverage options.

According to the U.S. Bureau of Labor Statistics, HR specialists have an average annual salary of 61.920 USD per year or 29.77 USD per hour. Human Resources managers earn even more: 116.720 USD per year or 56.11 USD per hour.

If you're looking for an HR job in the U.S., you should know that the best three cities for you are Washington, DC., San Francisco, and New York City. They have the highest density of HR workers per 1000 employees (e.g., Washington has 10 per 1000). Thus, these cities also have prominent employers, such as Lockheed Martin, the federal government, Facebook, and Deloitte. 
The average salary of HR professionals in the United Kingdom ranges between £26.902 and £61.880 per year, depending on their experience level. An entry-level HR manager salary with less than one year of experience can expect to earn an average of £28,610. The best-paying locations for this field in the UK are North East England, Staffordshire, Suffolk, and Accrington. 
No matter where you're looking for a Human Resources job, the norms and standards are more or less the same. Here's where you should start if you strive toward becoming an HR professional.
Tips On How To Get a Job In Human Resources
HR is a prosperous profession that gives you a myriad of opportunities because almost every company and organization has a Human Resources department. If not, they will likely have a certain number of HR professionals. The human resource salary is also good. However, it is also a career that allows you to work online with various clients in need of human resources services.
Those that are only starting should know that HR does usually require training and education. Here are your options to get an entry-level position in Human Resources.
But as in many other professions, getting a degree isn't always enough since thousands of students decide to pursue this career. It is why it's crucial to stand out and get the attention of HR professionals.
Here are a few ideas on how to differentiate yourself in a sea of fresh HR grads.
Seek Opportunities To Get Hands-on Experience
Is it hard to get a job in human resources? An HR degree might open a few doors, but it probably won't keep them open for too long if you don't show that you're qualified and capable of selecting and hiring candidates. Although many college programs don't give enough practical experience and rely on theory, you don't have to wait to finish your studies. There are ways to find your golden opportunity yourself.
For instance, seek internships. If you manage to acquire one year of experience in the HR field, you will have that competitive edge many other students don't. Getting experience will provide you with the skills you will need at work, which will make you more confident  and will get more HR  jobs.
Associations such as SHRM provide HR students with a Certificate of Learning if they pass their exam Assurance of Learning Assessment. They give a recognized benchmark to students with little experience in HR. Thus, SHRM proves that the students obtained the minimum knowledge one needs for success in Human Resources.
People aiming to become HR professionals should also pay attention to the opportunities HR service providers give. Besides getting experience, you should also build a Human Resources network by attending HR-related meetings, events, and conferences. 
If you're already employed but want to transfer to HR, you can also volunteer in your current company and take on human resources duties and responsibilities.  
A Career in Human Resources Worth of Pursuing and Possible To Reach
Regardless of your age, current profession, and position, HR is not impossible to reach. It will take you at least two years of education or taking on extra tasks in your organization, but you can build a career in Human Resources. Numerous remote HR jobs can be seen particularly amid the pandemic.
If you are passionate enough, care about the business, and apply people strategies to it, that determination will take you to your goal. Thus, HR is a promising profession with a bright outlook. That is an additional motivation to keep you going.

Join Our Award-Winning AI Recruitment Software
Demos are a great, fast way to learn about iSmartRecruit.
Connect with us now to learn more!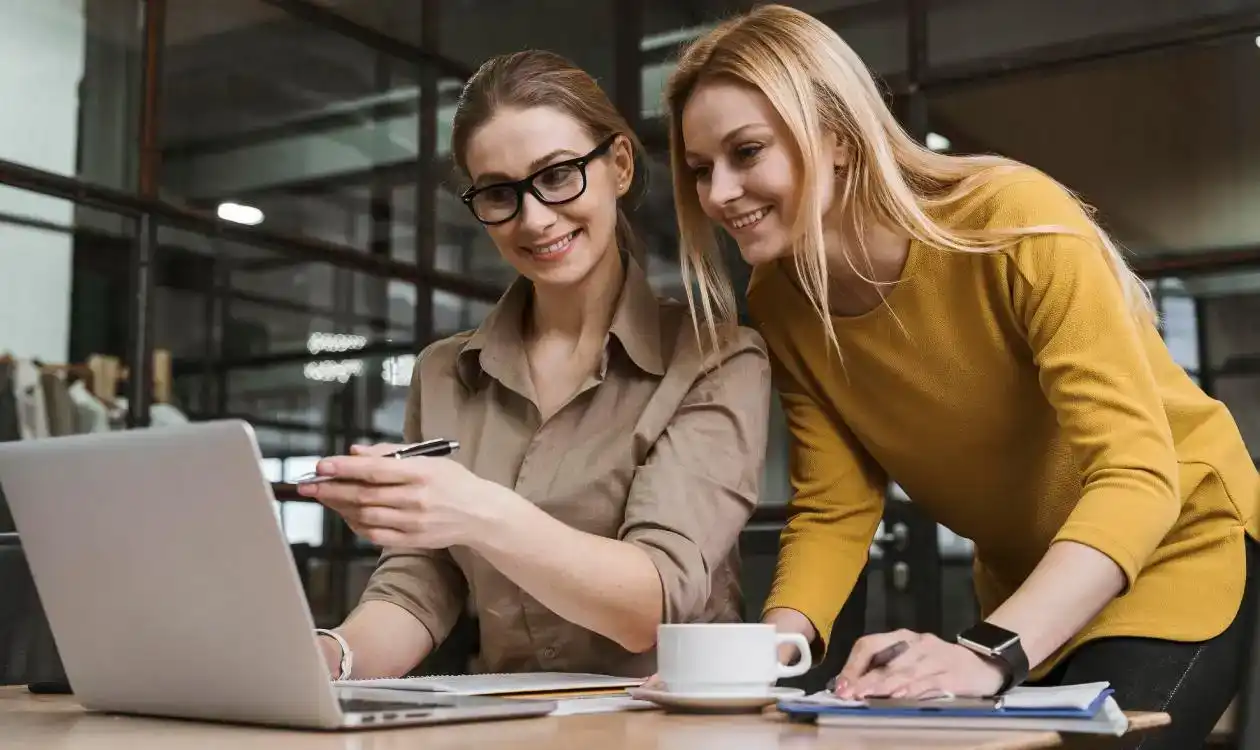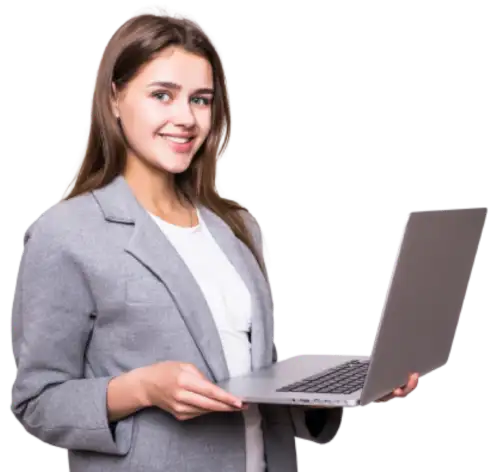 I hope you enjoy reading this blog post.
If you want our team to automate your recruitment process, just book a live demo.