Unlocking Excellence: How HitContract Elevated Hiring Quality by 38%.
How HitContract Elevated Hiring Quality by 38%.

Productivity is subjective. Though, the results aren't! To bring the best outcomes from a talent acquisition program, recruiters must be cautious and diligent in their recruiting practices. 
Less than 3 hours of a recruiter's typical seven-hour shift are devoted to recruiting. The majority of a recruiter's time is spent on repetitive chores that don't significantly add any value to the overall hiring process. Thus, companies are opting for a more strategic and advanced approach to dealing with recruiting challenges. 
In this blog, we will tell you about current recruitment solutions for enhancing recruitment productivity. And how you can use recruitment technology to improve the dynamics of your existing hiring workflow. Read the article below to unveil some amazing productivity booster tips for 2023!
Ultimate Productivity Boost for Recruiters in 2023
1. All-in-one Recruitment Software - ATS & CRM

Indeed, Recruitment Software is designed to maximise the productivity and efficiency of the hiring team. For many organisations, these advanced applications have made their way into the hiring squad and are not just labelled as tools. A survey of Jobscan on Fortune 500 companies' hiring practices reflects that 98% of them are using recruitment software. 
The hiring process is automated, organised, and optimised by talent acquisition technology like ATS (Application Tracking System) and CRM (Candidate Relationship Management), making activities that require much human effort simpler.
HR professionals can streamline various recruitment duties by using an Applicant Tracking System, including posting jobs, monitoring candidates' progress, shortlisting job profiles, analysing assessments, etc. While using CRM, they can create a talent pipeline of passive candidates and job seekers. It not only aids in building a database of potential hires but also helps in establishing a scalable pool of qualified candidates.
2. Job Description Assistant
Job descriptions are an inevitably crucial part of any hiring process. It serves the purpose of attracting the right candidate and reflecting the company's needs. 
On average, an applicant decides whether to apply for a job post or not in just 14 seconds of going through the job requirements. Therefore, to bring quality candidates into the talent pool, recruiters need to lay focus on creating an engaging job description.
However, due to the burden of significantly more tedious tasks on the employer, not much emphasis is put on crafting an effective job description. In such scenarios, a job description assistant can be a true help in writing an impactful JD.
JD assistant gives real-time feedback to the recruiters and assists them in creating a detailed job description. Moreover, the software separates various JDs based on their standards and analyses them according to their performance, giving users an understanding of the current market trend. 
3. Leverage benefits the candidate pool database while sourcing
It is true that candidate sourcing is a daunting task for many recruiters. As per the findings of Entelo, candidate sourcing takes about 13 hours every week of a recruiter's working time. However, for some job positions, this may take more than 30 hours every week, as reflected in the Dice 2018 Recruitment Automation Report.
Therefore, to reduce the human efforts and time spent on sourcing candidates, companies should make use of the candidate pool database.
A candidate pool database is the stored information of all the interested and qualified job seekers who are or were once willing to be a part of the organisation. Often, candidates get rejected for a specific position, not because them being underqualified or lacking skills. It's because they might be a suitable candidate for some other role at the company. Such applicants become part of the candidate pool.
The benefits of creating and maintaining a talent pool are immediate as well long-term. It acts as a recruiting resource that can be utilised whenever there occurs a need to fill an open role. It improves hiring time, reduces recruiting cost, and keep quality talents within the organisation. 
4. Recruitment Chatbot
The data shows that any organisation that wants to build a reputable brand image must provide an interactive atmosphere and high engagement for potential employees to provide them positive candidate experience. A survey by LinkedIn depicted businesses that invest in a positive candidate experience.
According to a LinkedIn survey, 81% of job seekers reported that employers who provide regular status updates about their application progress enhance the candidate experience. 

During the recruitment process, it is almost beyond human capabilities to communicate and engage with hundreds of applicants. And respond to their queries instantly. Therefore, big firms put Recruitment Chatbots to provide 24x7 support and improve interaction with the candidates.
Recruitment chatbots act as a major productivity booster for the hiring team. These chatbots use AI and automation to keep the talent pool engaged and interested with minimum effort. They also perform complex hiring tasks like screening candidates by raising queries about their notice period, expected salary, the intent of relocation, experience, and qualifications. Also, these chatbots improve the candidate experience by quickly responding to their doubts and giving a description of the job profile. 
5. Recruitment KPIs to Measure Recruiter Productivity Metrics

To judge the effectiveness and performance of any procedure, there needs to be certain defined metrics. Recruitment KPIs are those metrics in the recruiting arena. They use statistics to determine how close the hiring team is to achieving the hiring goals and assist them in making strategic choices that align with the aims and objectives of the company.
KPI is the acronym for key performance indicators. By understanding the know-how of these metrics, recruiters can devise ways to channel their recruitment strategy and bring quality talents on board.
Raising and analysing questions like which recruitment stage could be eliminated, which sourcing channels are not bringing results, and what tasks can be automated with AI-powered Hiring Software can give insights into the ongoing recruitment process.
Besides, some pre-set KPIs have been traditionally followed by human resource professionals to intensify the productivity of their recruiting team. These are cost-per-hire, offer acceptance rate, time-to-hire, candidate and recruiter satisfaction, application completion rate, and source quality. 
6. Set Employee Referral Programmes to Find Talent Faster
To fill an open role in a company, candidates can be sourced in multiple ways. Recruiters mostly go for job boards and advertisements to carry the process forward. However, the easy and faster way around can be referral programs.
Unlike the usual methods, employee referral programs are majorly an internal recruitment strategy. Recruiters reach out to existing employees for candidate recommendations.
Referrals produce the best hires in many aspects, including faster hiring speed, lesser recruiting costs, and extended retention periods. This is in contrast to applicants who apply through other channels such as job boards and career websites.
According to a recent survey by SHRM, companies are now adapting to employee referral programs for filling vacancies and thus, making it a leading recruiting trend of the current generation. These hirings can be done from the internal employer's network or company alumni network, depending on the need of the hour. 
7. Automate Offer Letter Workflow
Generating an offer letter and onboarding a hire might seem to be the last stage of the recruiting procedure. Though, this single stage includes several layers of planning and execution.
Once a candidate gets selected for the designated role, the recruiter has to design and draft the offer letter for the candidate, get it signed by the seniors, and also need to keep an eye on the candidate's response.
A few years back, the offer letter workflow was handled manually, and it took days to bring the candidate on board. However, with the convenience of automating the offer-letter workflow, the complete process can be managed smoothly without much hassle.
Recruiters can automate offer letter generation and authorisation with the E-sign option, all by using special software programs. These programs are also helpful in creating customised offer letters by proffering pre-designed templates and tracking the status of the offer. 
8. Other Useful Tools Recruiters Must Use
Apart from the hacks and tools mentioned above, there are a few more on the list that can help recruiters to maximise their productivity. These are Project & Task Management Tools and Email Marketing Tools.
Finding a suitable candidate for the vacant job role is just the beginning of the process. Later comes the management tasks that include scheduling interviews, assigning assessments, generating reports, sending feedback and whatnot. To organise all the clutter and synchronise the duties, recruiters must keep project management tools handy. Software programs like Basecamp, Trello, Smartsheet, Jira, and Asana help recruiters in project planning and strategising project execution.
Furthermore, before landing on the perfect candidate, the recruiters have to go through multiple sessions of sourcing, screening, shortlisting, and outreaching candidates. And as per recent surveys, job seekers choose to e-mail as the most preferred method of connecting with employers.
To save recruiter resources and time spent on responding and sending hundreds of e-mails every day, email marketing tools are used. With the use of automation, software applications like AmazingHiring, Lever, workable, and Jobsoid, offer a comprehensive and tailored way of reaching out to applicants via e-mails. 
Final Thought on Boosting Recruiter Productivity
The recruiting industry is quite cutthroat. And with all the tools and technology readily available, every industry is competing to attract top talent to their firm. Burnout, though, can occasionally occur from the need to boost productivity and keep up with the talent acquisition surge. 
Therefore, recruiters should assign duties fairly and automate those requiring a lot of human effort. Moreover, setting aside time for important tasks and removing distractions might improve the team's performance as a whole. Last but not least, giving the recruit a positive onboarding experience and praising the hiring team for their work could go a long way!

Join Our Award-Winning AI Recruitment Software
Demos are a great, fast way to learn about iSmartRecruit.
Connect with us now to learn more!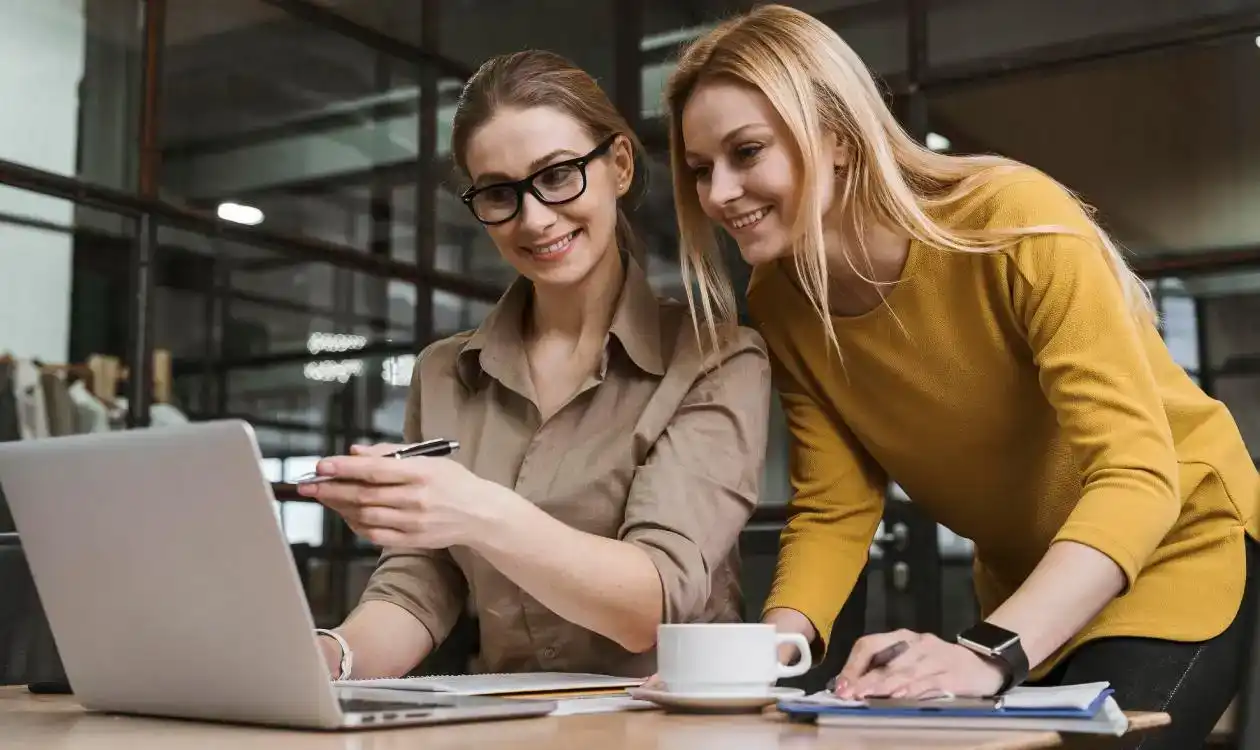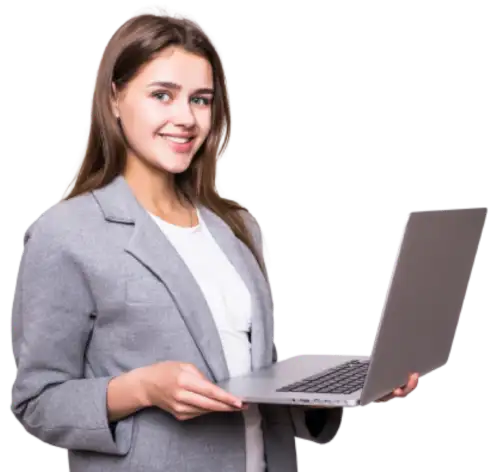 I hope you enjoy reading this blog post.
If you want our team to automate your recruitment process, just book a live demo.