Unlocking Excellence: How HitContract Elevated Hiring Quality by 38%.
How HitContract Elevated Hiring Quality by 38%.

In recent years, virtual recruiting boomed as it provided skilled talent to get a job and start working from wherever they were. 
On the other hand, talent acquisition professionals and HRs started adapting virtual hiring to hire potential candidates without losing their time and money too much in the process. 
Moreover, the technological advancement and blessing of the Internet enable every recruiter to reach out to suitable candidates, even from the far corners of the globe, via online communication.
There were many ways to do virtual recruiting, for example, advertising Job ads on multiple social media platforms and job boards, virtual career fairs, Voice-call and video interviewing job seekers, employee referrals, and using a recruitment chatbot. Many companies started the virtual recruiting process using various AI-based tech and tools. 
Now, suddenly a question pops up in your mind: What is virtual recruiting, and how can recruiters implement it to reap the maximum benefits of this process?
Virtual recruiting, also known as virtual hiring, is a process of hiring talented individuals in an online mode, without in-person interaction between the hiring team and the applicants. 
This process can be accomplished effectively by utilising various online tools and recruitment technology. Let's understand how recruiters and HRs can apply it to virtual recruiting strategies and why virtual recruiting is crucial in today's digital era. 
5-Steps Strategies of Virtual Recruiting
1. Acquire the essential technology to do virtual hiring
Before executing virtual hiring, recruiters must enlist software tools to conduct this process effectively. They will use emailing and video-interview tools generally. To make it more efficient, they must employ other tech-friendly tools to ease the process and maintain a good candidate experience. 
Here's a list of some valuable tools for digital recruitment.  
Virtual recruiting event (job fairs) management tool

Recruitment Chatbot

Skill assessment tools

Automated resume parsing software

One-way video interviewing tools or real-time video interview tools

Document verification and virtual onboarding systems

Digital signature tool 

Applicant report and analysis system for feedback
2. Strategic virtual events are vital for job advertising
Conduct virtual events which are informative and educational, an event which adds value to your audience (Job seekers). Display the company's highest value and excellent work and company culture by showing your current employee talking about it. 
The hiring team can also discuss how the company started and grew over the years in these virtual events. Demonstrate how interested candidates can apply for the job and provide information about the procedure of the recruitment stages for a better hiring experience. 
Bonus tip: At the end of the virtual session, do a Q&A. 
3. Conduct online assessment tests & phone interviews
By taking assessment tests of registered applicants, recruiters can examine the candidates' technical skills. Recruiters can understand the weaknesses and strengths of the applicants. These days numerous online tools are available in the market. 
For instance, Adaface is an AI-based testing tool for software roles, and Highmatch evaluates applicants' personalities, cognitive aptitude, and situational behaviour. 
Moreover, by interviewing candidates over voice calls, recruiters can measure communication skills, as it is an essential skill to grow as an individual.
4. Conduct face-to-face video interviews

Divide this stage into two parts. The first will be a technical interview round to measure the crucial skills needed for the role. This round will be conducted by either the team leader or senior executive of the department.  
The second will be an HR round to check the face-to-face communication and ethics of the candidate. Recruiters conduct a one-way video interview where candidates record their answers. Later, recruiters can evaluate those answers. 
Recruiters and hiring teams can use online facilities (such as Qualifi) to speed up the process, automate scheduled interviews,  provide additional time to source the right candidate and focus on more critical tasks. 
5. Give status response & proper onboarding
Recruiters must ensure that every candidate (either selected or rejected) gets feedback on their application status. 
It is essential not only to increase candidate experience but also vital for the success of establishing a strong employer brand candidates fall in love. 
Afterwards, the recruiters can start the virtual onboarding process by collecting the essential documents, verifying them, sending them welcome mail, and communicating about the training they will undergo. 
Virtual Recruiting Become the Talk of the Town, Why?

Virtual recruiting became trendy after the Covid-19 pandemic because of the advantages it offered to recruiters and job seekers. 
A survey conducted by Upwork found that 73% of individuals from all teams will work remotely by 2028. 
Let's look at some of the key benefits of virtual recruiting, also known as online hiring. 
In this modern and fast-paced era, time is an asset for every company. By utilising virtual recruiting, recruiters and hiring teams can save a lot of time by eliminating more time-consuming stages, such as pre-screening the candidates, checking thousands of resumes to find which are suitable for the role, and interviewing the candidates to find a suitable match. 
Also, the hiring process in an online mode will remove geographical barriers, and it will save commuting time and money for the candidates. 
Multiple job advertising platforms bring diverse applicants, as virtual recruiting allows recruiters to post a job on various social advertising platforms and job boards. 
Hence, Recruitment channels to broadcast job Ads will expand, which will immensely benefit recruiters to create a vast talent pool of potential talent. 
In addition, hiring teams and recruiters can fulfil their DEI (Diversity, Equity, and Inclusion) goals in the hiring process. 76% of job seekers and employees said company diversity is essential while accepting a job offer. 
Candidates' experience is essential in the recruiting process for the company's reputation. Job seekers can apply for the role with just one click and submit their application. 
The applicants will receive 24/7 automated responses to the common questions via Chatbots, an essential tool for virtual recruiting. Also, they can track their application and know the current status of their application via systems such as Talent Acquisition Software (TAS) and Talent Management Systems.

To sum up, Virtual recruiting or digital recruitment has become famous because of its flexible and easy-to-use features, which shorten the recruiting process and make it more efficient and accurate. 
Let's understand via research why virtual hiring is famous among recruiters. 
Brazen - a talent acquisition and HR solution-providing company, surveyed virtual recruiting's demand, and 96% of recruiters agreed to use virtual recruiting to hire, even after the pandemic.
Legal Concerns to Keep in Mind in Virtual Recruiting
Hiring teams or recruiters need to confirm that the virtual hiring process is unbiased and has a neutral stance for each applicant. Also, they must ensure that they are maintaining the legal hiring process by following EEOC guidelines and equality acts.  
Maintaining a legal hiring process indicates that hiring teams evaluate applicants solely based on their qualifications and required skills. They are not rejecting candidates based on age, skin colour, disability, nationality, gender (including sexual orientation or pregnancy), religion etc. 
The process must be fair to every candidate applying, so recruiters must ensure that their team follows non-discriminate practices while hiring online. 
Recruiters must be aware of the legal recruitment concerns of various countries so they follow that particular country's local labour and privacy laws during virtual hiring. For example, recruiters must follow the GDPR law while hiring from Europe. 
Final Thought on Virtual Recruiting
At this point, we understood that virtual recruitment would transform the traditional recruitment process majorly. Virtual hiring is here to stay! 
Therefore, online hiring is a beneficial asset for every company in the world. 
It is mandatory that they have to update the conventional recruiting process to virtual recruiting using AI-based tech and tools such as Recruitment Software. 
This approach will bring the right candidate for the company's growth in this era of cut-throat competition.  
Happy Virtual Recruiting!! 
Want help with conducting your virtual recruiting tasks efficiently? If so, then Book a Free Demo Now! 
See how our highly scalable Applicant Tracking System can help you streamline your virtual hiring process from sourcing the candidates to hiring the most suitable talent faster and more effectively. 

Join Our Award-Winning AI Recruitment Software
Demos are a great, fast way to learn about iSmartRecruit.
Connect with us now to learn more!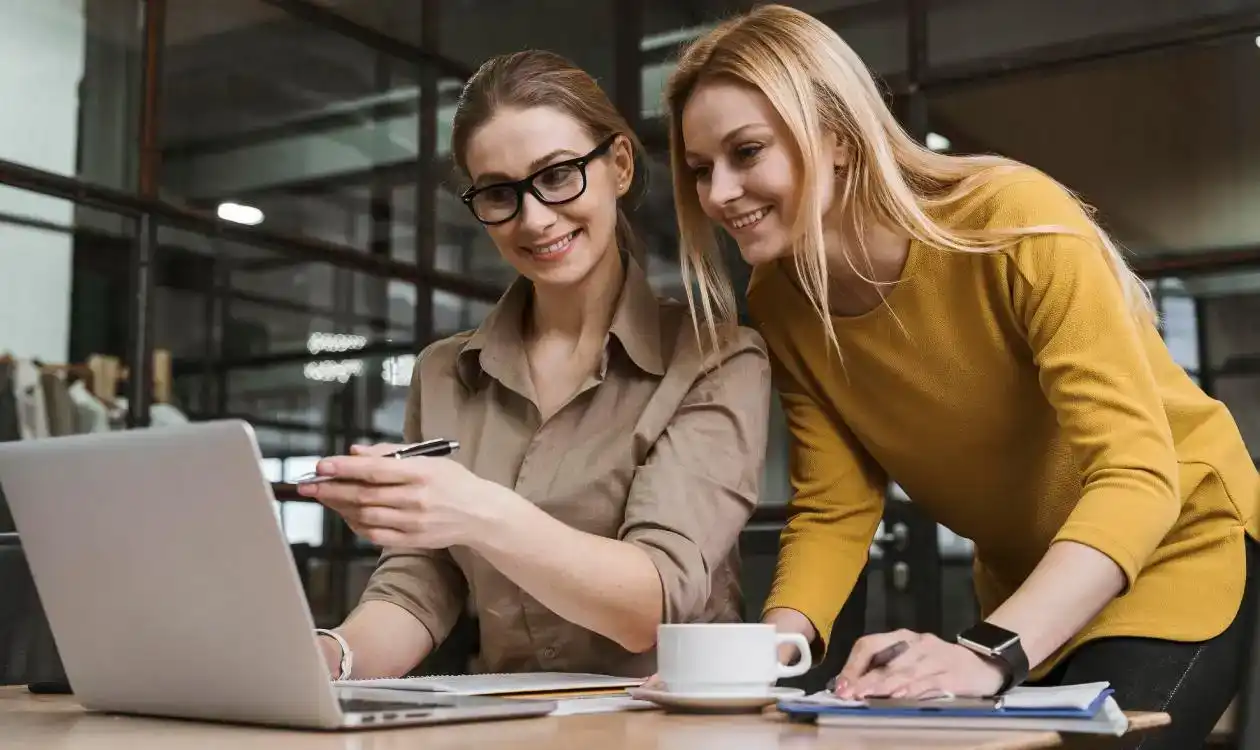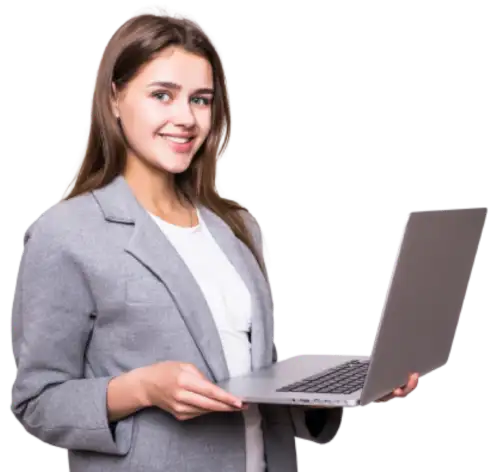 I hope you enjoy reading this blog post.
If you want our team to automate your recruitment process, just book a live demo.