Unlocking Excellence: How HitContract Elevated Hiring Quality by 38%.
How HitContract Elevated Hiring Quality by 38%.

Want to optimize the recruiting process, thus seeking the best-recruiting books? Books about recruitment? Then check out this blog, we have mentioned the 10 best recruiting books. That will surely provide you with the best content about the recruitment and hiring process.
Recruiting is all about meeting and greeting new people every day. You have to keep yourself updated every day to become a successful and good recruiter in this cutting edge of recruiting top talents.
Hiring candidates is not as easy as we think. As a recruiter, you should be aware of the psychological things that impact hiring. 

According to Amazon, there are more than 7000 recruiting books available. And, if a recruiter chooses to read a book per day, then it will take almost 20 years to read all. Thus, instead, for a long time, the recruiter should prefer these 10 best-recruiting books' list in order to gain valuable knowledge faster and quicker.
10 Best Recruiting Books for Recruiters
In this digital world, where recruiting business is growing too fast is because now many contents, magazines, and books about recruitment are obtainable. But, earlier, this much content about recruitment was not available even on the internet.
Now everything regarding hiring is easily accessible. Thus, to fulfill and optimize your recruitment strategy, we brought the best-recruiting books for recruiters.  
1. Money Ball: The Art of Winning an Unfair Game

Author: Michael Lewis

Author Bio: Michael Monroe Lewis is an American author and financial journalist. He mostly writes on business, finance, and economics.

Published in: 2003

Book Summary: This is the book about the Oakland Athletics baseball team and its general manager, Billy Beane. This book teaches us how to manage and lead a team to success with a small budget. It is based on baseball recruiting but includes all the basic and effective mantras of hiring a team without paying any superstar.
Where Can I Get This Book: Amazon
2. WHO - The A Method of Hiring

Author: Geoff Smart & Randy Street

Author Bio: The authors spent over 1,000 hours interviewing billionaires and CEOs about successful hiring, and condensed what they learned from that.

Published in: 2008

Book Summary:  It is considered a New York Times Bestseller. You can read the opinions of billionaires and CEOs about recruiting new talent. It provides the best framework for hiring a team player for the position you want to fill. This book feeds you the step-by-step process of the interview. Moreover, serve the optimal experience for the employer and help the interviewee to gather the maximum information about the interviewers.
Where Can I Get This Book: Amazon
3. Recruit Rockstars

Author: Jeff Hyman

Author Bio: Jeff has run the Recruit Rockstars Podcast with 300+ episodes. He is also known as - Matchmaker by Inc. Magazine.

Published in: 6 November 2017

Book Summary: This book can make you understand how to find the A-players for your team and how to identify the B-C Players that damage your company more. This book will teach you why recruiting great employees without any doubt is important and how to recruit and grow rockstars.
Where Can I Get This Book: Amazon
4. Hire with your Head

Author:  Lou Adler

Author Bio: Lou Adler is an American recorder & music executive, and talent manager. He is also a film producer, film director, and songwriter.

Published in: 2007

Book Summary:   You can get to know the importance of the internet in the hiring process. You can easily identify the best candidate on the internet by implementing. It is one of the interesting recruiting books, where the author of the book has discussed "performance-based hiring". According to Lou, this concept will reduce the chance of bad hires, improve the quality of talent and also reduce the rate of turnover for a long time.
Where Can I Get This Book: Amazon
5. 96 Great Interview Questions to Ask Before You Hire

Author: Paul Falcone

Author Bio:  Paul is a renowned expert on effective hiring, performance management, and leadership development, especially in terms of helping companies build higher-performing leadership teams.

Published in: 1997

Book Summary: This book can help you with the best 96 interview questions with the ideal answers you should get from your candidates for making better hiring decisions. Falcone has presented the entire philosophy of the interview process. With the list of questions, he also explained why these questions are crucial and how these questions work.

Where Can I Get This Book: Kobo
6. Hiring for Attitude

Author: Mark Murphy

Author Bio: Mark Murphy is a Reader in Education & Public Policy at the University of Glasgow, UK.

Published in: 2011

Book Summary: You can get to know how to hire the right people and build a company culture designed for long-term success. This recruitment book will let you know why recruitment and interview processes should transform, which will flush the candidate with a failure attitude. 
Where Can I Get This Book: Kobo
7. Social Media Recruitment

Author: Andy Headworth

Author Bio: Andy is the founder of Sirona Consulting. It is a social media recruiting consulting company that helps companies understand and integrate social media into their recruiting strategy and processes.

Published in: 2015

Book Summary: This book contains all you need to know about social media and its role in the recruitment process. You can make amazing strategies and get the best talent from social media platforms. This recruitment book should be read by the recruiters who are fearful of recruitment via social media.
Where Can I Get This Book: Kobo
8. Recruiting 101

Author: Steven Mostyn

Author Bio: Steven is a leading expert and innovator in recruitment and job Hunting. He is a bestselling author. His documentaries have been published in Forbes, Lean Human Capital, Recruiting Headlines, HR.com, HealthcareSource, ERE Media/Sourcecon, and other media options.

Published In: 2016

Book Summary: This book can teach you all the fundamentals of being a great recruiter. Montyn has mentioned the top 15 skills that every recruiter needs to know to succeed in their career. He boosts the confidence of recruiters and tells them to keep a positive attitude whether the situation is in their favor or not.
Where Can I Get This Book: Amazon
9. The Talent Fix

Author: Tim Sackett

Author Bio: Tim has 20 years of experience working in the Executive HR and Talent Acquisition. He has been working for Fortune 500 companies in healthcare, retail, dining, and technology.

Published In: 2018

Book Summary: This is one of the best books to read if you are facing any issues with finding great talent for your organization. You can get to know about the best fixes to make your hiring successful. Tim helps you by sharing real-life examples and stories about the innovation in the organization and how top recruiting leaders are successful today. This recruitment book represents the scalable, real and practical recruiting model for talent acquisition leaders.
Where Can I Get This Book: Amazon
10. High-Velocity Hiring

Author: Scott Wintrip

Author Bio: Scott Wintrip is the founder of Wintrip Consulting Group. He is on a list of the world's 100 most influential staffing leaders.

Published In: 2017

Book Summary: You can get the candidates easily and instantly with the best strategies. The author of this recruitment book, Scott shares the tools and systems that help you to design the hiring process according to today's fast-paced environment. By adopting unique strategies, recruiters can hire candidates faster and smarter. Recruiters who want to optimize the time per hire should definitely read this recruitment book.
Where Can I Get This Book: Amazon
Final Thought on Recruiting Books
So these were some of the greatest books of all time to read by recruiters. If you want to win the recruiting market, you need to adopt these strategies and make your hiring more successful.
Another thing that you should do for making the hiring process optimized and more fruitful--choose the best recruitment software. iSmartRecruit is one of the best Applicant Tracking Systems. It streamlines the overall hiring process through its prominent advanced features.
Join Our Award-Winning AI Recruitment Software
Demos are a great, fast way to learn about iSmartRecruit.
Connect with us now to learn more!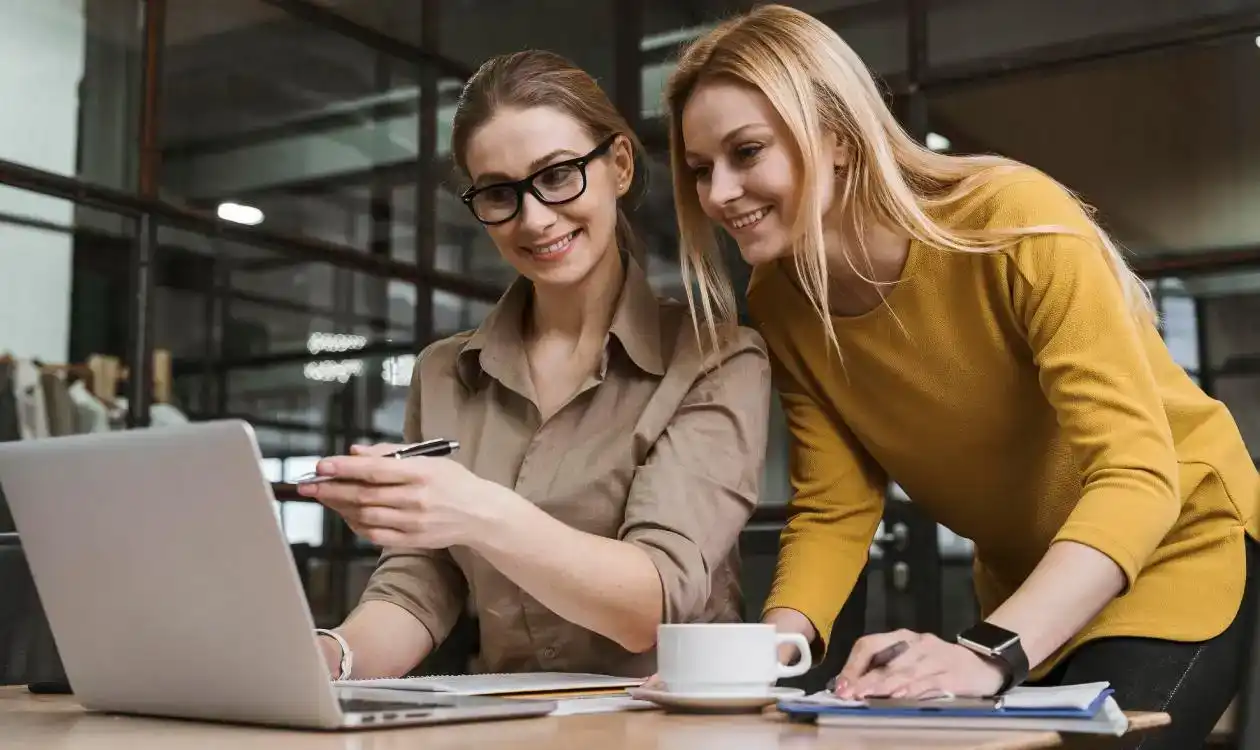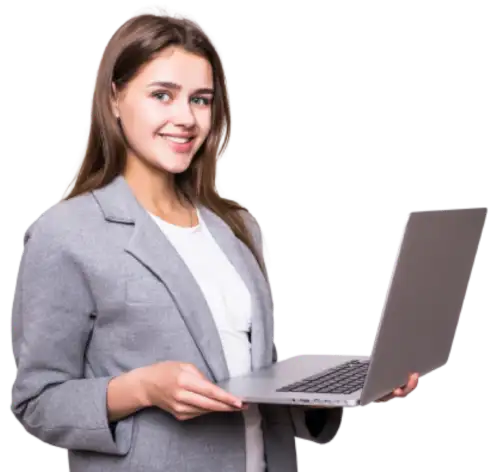 I hope you enjoy reading this blog post.
If you want our team to automate your recruitment process, just book a live demo.