While discussing the diversity; that came into existence in 1940, the civil rights movement in 1960 successfully extended further opportunities for cultural and ethnic diversity in the workplace. However, looking towards the evolution of the concept of diversity till 2022, it took decades for all business leaders to understand the value and meaning of diversity, equity, and inclusion that has progressed beyond our general understanding of DEI.
2022, A year after the Great Resignation, is the year for all HR leaders to identify more strategies that turn out to be impactful based on future trends. While talking about diversity, equity, and inclusion in the workplace, the challenge of every recruiter is building a diverse talent pipeline. 
Moving ahead for more insights on building a diverse talent pipeline, let us understand what is a talent pipeline? and the importance of diversity and inclusion in the workplace.
What is a talent pipeline?
A talent pipeline is also known as a candidate/employee pipeline or, a group of skilled candidates that your organisation would like to onboard for current or future positions. The significance of the talent pipeline is that it provides consistent access to your hiring team to engage potential applicants for prospects.
Building a talent pipeline is not the only solution to make your business compatible in a rapidly changing market. So, the recruiting team has become more focused on increasing brand reputation through effective recruitment marketing that prioritises mainly diversity and inclusion.
Below are the benefits of diversity and inclusion in the workplace that will help you answer why it is important.
The key benefits of Diversity, Equity, and Inclusion in the workplace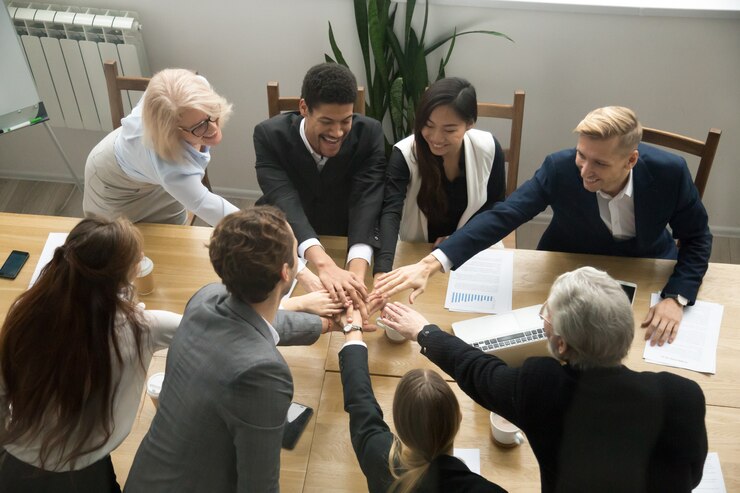 A study by Harvard Business Review stated that diverse organisations had achieved 19% higher innovation revenue since a diverse workforce means motivated employees that help increase the overall productivity in the workplace and generate more financial revenue. 
As per the survey by Glassdoor, 76% of workers give importance to diversity in the workplace. In addition, as per the recent facts, diversity, equity, and inclusion have been proven effective ways to attract and retain potential candidates.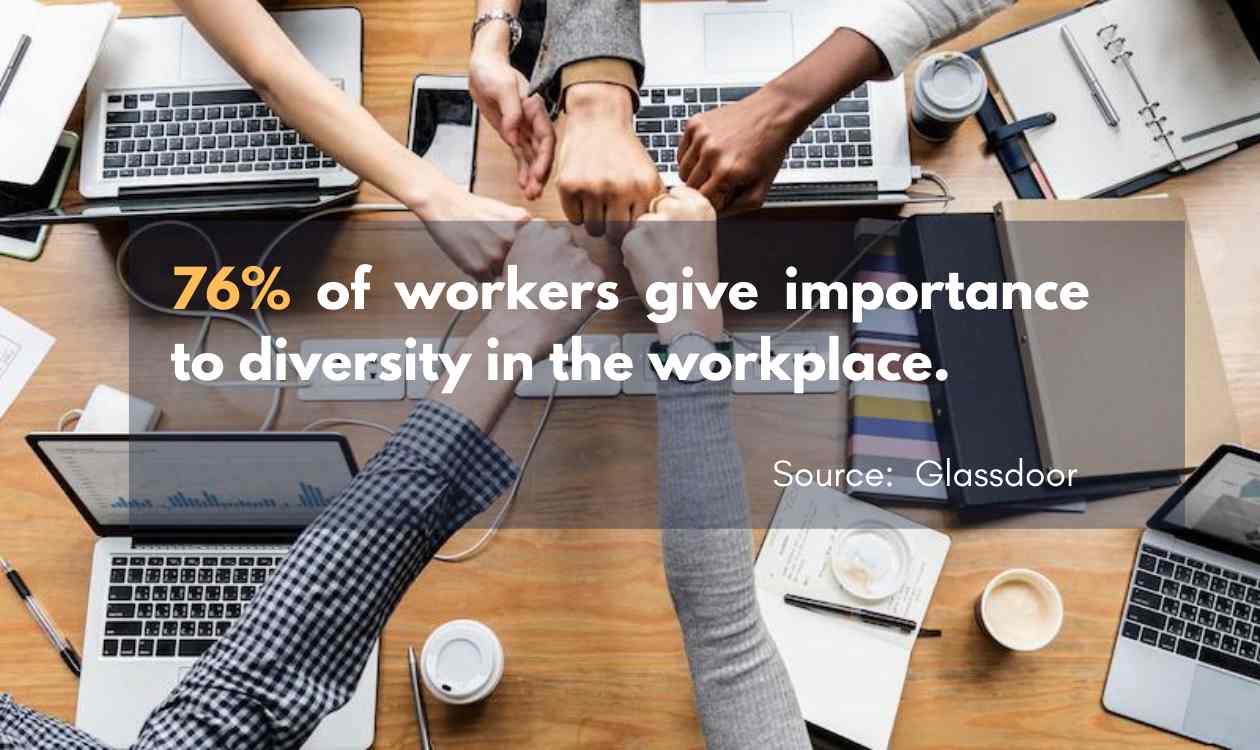 A diverse workforce is one in which people of all genders, faiths, ages, nationalities, abilities and other traits that may be necessary for someone's everyday life are represented. It frequently improves your employees' potential and skills by providing them with the opportunity to look at things differently and come up with new ideas that ultimately empower and motivate employees.

Per the fact, millennials and Gen Z are the most diverse generations until now. Therefore, to build an extensive talent pool, every organization must emphasize diversity, equity, and inclusion.

A significant benefit of a diverse workplace is that it drives more creativity and innovation, where the team gets motivated to think out of the box.
A research by McKinsey & Company mentioned in its report that companies with diverse management better compete with their competitors.
Having known; the importance of diversity and inclusion in the workplace, below are the eight significant strategies, if you are the one whose aim is to build up a diverse talent pipeline.
Eight significant strategies for building a diverse talent pipeline

1. Diversify the employer's brand
To know the importance of diversifying your employer's brand is to look into the current facts that have been published by Glassdoor in its report; it shows that 86% of employees and job seekers consider company reviews and ratings before applying for a job, while 50% of candidates admit that they are never willing to work for an organization with a negative reputation even if they are offered higher pay.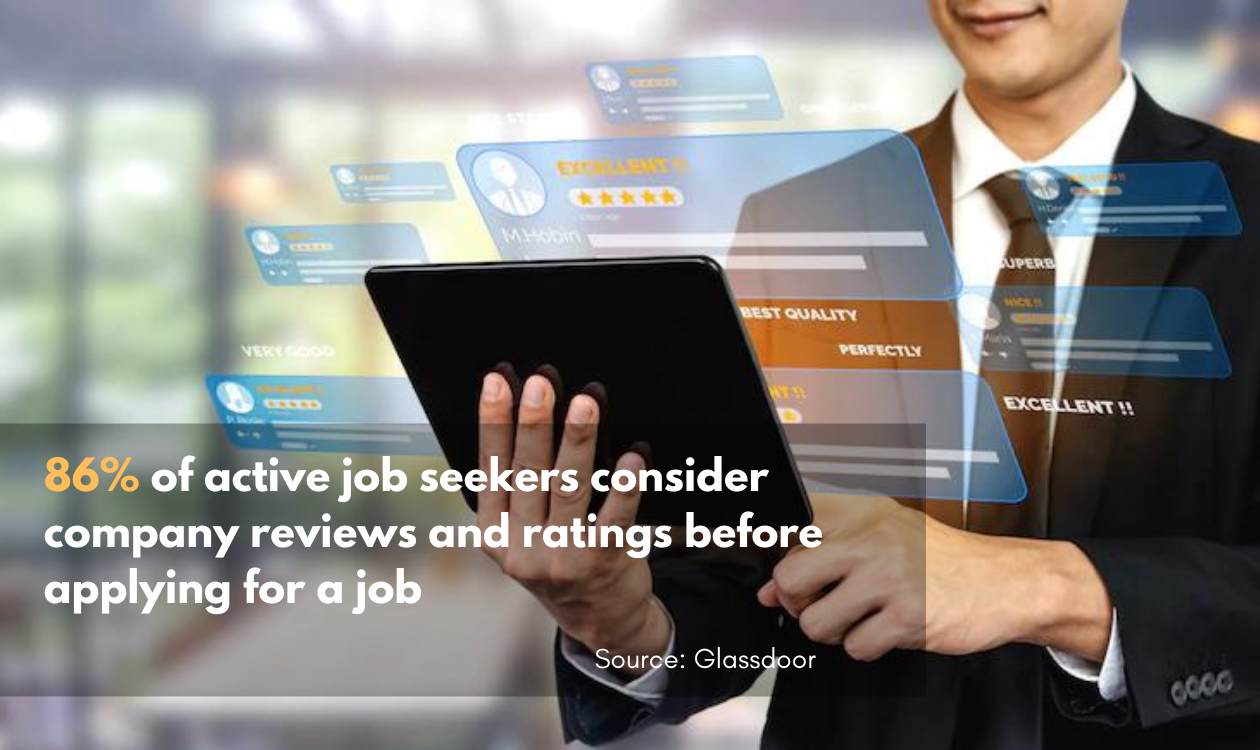 Promoting your employer's brand on different job boards Focusing on DEI can effectively diversify your recruiting. Moreover, Glassdoor and LinkedIn are the tools for potential job seekers to evaluate your company before applying for a job. This insight can be an effective strategy for building a diverse candidate pipeline.
2. Leverage diverse channels to post jobs
There are various platforms available to post your jobs. However, posting a job on a specific platform, for example, only on LinkedIn, will prevent you from potentially sourcing diverse talent from the massive talent market. Therefore, it is always better to leverage all the diverse platforms available in the market to post jobs that help reach underrepresented groups, along with minorities.
3. Write an inclusive job listing
The first important step that every employer needs to work on is to change techniques to write an inclusive job listing that should be significantly comprehended to be understood by any candidates irrespective of their backgrounds.
Certain studies show that the languages you use in your job description either encourage diverse applicants to apply for a job or might turn them off from doing the same. Hence, you must write a job description without involving any bias in age, gender, race, or other ethnic-coded words. Using such strategies that highlight diversity, equity, and inclusion while crafting a job description will help you broaden your diverse talent pipeline.
4. Encourage diverse candidate referral programs
Encouraging diverse candidate referral programs can be a productive way to build a diverse candidate pipeline. Although it enables taking advantage of your existing team that will have a network of people from different backgrounds, this can be truly a faster way to expand your candidate pool; especially it becomes more helpful if your existing employee recommends any talent from minority groups.
5. Use an AI-driven recruitment management system
Leveraging an Artificial intelligence-driven Applicant Tracking System is one approach to ensure that bias is completely removed from your resume screening process. Although automation in the latest hiring software helps shortlist high-potential candidates based on their skills & experience free from any sort of favoritism, it also supports blind screening that overlooks the applicant's gender, name, ethnicity, etc., to maximize the chances of making the pipeline more diversified.
6. Build a structured interview process
A structured interview process is quite a simple way where the same sets of questions are asked; incorporating skill assessment for all the qualified candidates, it also includes a candidate scorecard which is a standardized procedure for evaluating candidates based on predefined questions that prevent bias while hiring and support creating a more diverse work culture. 
So far, structured interviews encourage an equitable and rigid hiring procedure that is likely to build a diverse team by eliminating unfairness among all the job applicants.
7. Prevent Unconscious Bias
No matter how impartial you try to be, the risk of unconscious bias will always remain. However, to minimize this while creating a diverse talent pipeline is by ensuring that you are developing a diverse recruiting panel that represents hiring managers of all ages, genders, abilities, and ethnicities.
A significant way to identify unconscious biases is by educating your recruitment team through practical training to understand how bias works and what kind of actions they should take to mitigate the challenges.
8. Keep in touch with candidates that declined
Make a proper follow-up with prospective applicants who have declined your offers. If you discover that diverse talents are falling faster than non-diverse ones, then investigate it by making clear communication and receiving feedback from them. This way, it will allow you to identify drawbacks and encourage you to set better strategies that will help attract and retain diverse candidates.
Building a diversified talent pipeline necessitates a deliberate and careful approach, which will pay off in the long term by allowing you to reap the benefits of a more profitable, vibrant, and multifaceted workplace culture.
Final Thoughts With key takeaways
After identifying the importance of diversity, equity, and inclusion, having considered the recent fact that has been published by the CNBC/SurveyMonkey Workforce Survey, which has indicated that around 80% of employees are willing to work for a company that encourages DE & I, no one might have imagined that COVID-19 would have been the major turning point for the greatest transformation in the entire world's economy. But, most importantly, the post-pandemic has significantly altered the way we have been working and inspired us to be more futuristic.
Since there are enough facts based on various studies that proved how diversity, equity & inclusion has become the future trend of recruitment, iSmartRecruit recently published a poll question on LinkedIn about what your organization does to build up diverse talent pipelines, where 33% of respondent confirmed adding diversity in job postings. In contrast, the remaining 67% agreed to create a diverse employer brand.
It's never too late to become the better version for tomorrow through gaining key takeaways from the top-notch organizations that have successfully set the benchmark with their impactful branding and are still envisioning the same. For example, a recent 2022 article by economic times stated how well-known FMCG Britannia aimed to have 50% women in their entire workforce by 2024. On the other hand, a popular brand, Titan, promotes a more diverse & inclusive workforce by making a few amendments to its policies.