Unlocking Excellence: How HitContract Elevated Hiring Quality by 38%.
How HitContract Elevated Hiring Quality by 38%.

An Applicant tracking system (ATS) is a complete recruiting automation system that simplifies the complex recruiting process. ATS eliminate manual and repetitive tasks for recruiters and free them to focus on more important work, which requires a human approach and critical thinking. 
With the rapid development of technology, there is plenty of software available in the market. Finding out the best hiring software available in the market is difficult since it depends upon the size of your organisation, the number of employees, and the budget. As a result, recruiters are trying to identify ATS selection criteria.  
Therefore, it is essential for SaaS companies to provide customised recruitment software and offer recruiters and hiring managers with a better hiring experience. Investing in ATS for your recruiting is a cost that; organisations will bear for a long time. Hence, choosing the appropriate recruitment software is a crucial decision.
Why Should you Use an Applicant Tracking System?

The Applicant Tracking System helps track candidates who drop resumes at your career site. It also facilitates employers, employees, and job applicants. When candidates visit your career site, the display and user-friendliness depend on your hiring software. 
In addition, The ATS then stores the relevant candidate resumes, which consist of their data and brings them to fit the matching job postings. It helps you avail the best candidates present in the market at the time of hiring, and after that, the system also works as the all-in-one software that helps run your organisation smoothly.
So, when choosing an ATS, recruiters and hiring managers need to have a clear understanding of the benefits they will get by using this AI-powered hiring software. Let's see the benefits of the Applicant Tracking System in brief. 
Reduce time-to-hire by automating manual tasks.

Increase quality-of-hire. 

Decrease the cost-to-hire. 

Quicker screening process. 

Easily schedule interviews.  

Enhance candidate experience. 

Ensure fair hiring. 

A more efficient recruitment process. 

Enable a collaborative hiring process. 
11 Ways to Choose Applicant Tracking System (ATS)
According to Straits research, the global Applicant Tracking System market is estimated to grow by $3.11 billion by 2030. Contemplating this recent fact that shows the growing need for recruitment software, This article will help you find the best Applicant Tracking Software considering your business requirements. Let's understand the parameters before choosing an ATS to streamline your recruiting.
1. Prioritise Social Media Recruiting

A survey by PRweb concluded in a survey that 71% of hiring decision-makers agree that social media platforms are effective for screening applicants.  Another survey by CareerArc found that 86% of Job applicants confirmed that they use social media to search for job openings. 
Active job seekers and passive candidates stay updated on social media regarding better opportunities. Hence, it is one of the top means of hiring. Taking social media recruiting into consideration is one of the easy ways to be sure while choosing the best applicant tracking system that will not leave any stone unturned and will help you attract and onboard suitable candidates.
2. Measure the Accuracy of ATS
Your Applicant Tracking System may have resume parsing capability, but to what extent? That is what you would need to inquire about before purchasing any hiring software since your ATS may know how to look up human resources in resumes but fails to recognise HR.
If your ATS misreads relevant information, you will likely miss out on the perfect candidates in the market. Harvard Business Review found that 88% of employers felt their ATS could not detect the relevant resumes. It was because those did not match their exact job description criteria. So, it is essential to test your ATS for accuracy before implementing it.
3. Check Flexibility ATS offers
Requirements of any business keep changing over time, following future trends. In the past, people used desktop computers, laptops, and now mobile phones for work. Similarly, organisations follow the trends in recruiting that also change over time. 
Hence, your hiring software should provide upgraded features that benefit you in the present and also help you in future. If the ATS is inflexible to change, it would mean reinvesting in new talent acquisition software. Therefore, spending money on the same software is not a workable option.
4. Quick Data Migration while shifting to other ATS
The Application Tracking System needs to be sufficient enough to get integrated with other software of the organisation. No software can work in isolation, as all the processes in the system are interlinked. 
Moreover, all employees and candidates also need data sharing. ATS plays the role here and needs to have a data-sharing feature. It will allow them to stay connected to all those involved in the recruitment process. The candidates can stay updated with their application status too. 
Furthermore, if you want to migrate the data from an old system to the new software, then the ATS should be able to carry out the command. If it lacks to provide you with the required features, then it is good that you reconsider your buying decision.
5. Assess the Optimum Processing Speed of the ATS System
How many times did you close a site or an app that was slow at loading? Your real patience gets tested in that instance. According to the study report, 53% of people abandon sites that take longer than 3 seconds to load. You must check whether the ATS you are selecting has an optimised speed; if not, then you will never reach out to the most qualified candidates, and those will get swiped out of the market in no time. Hence it is pointless to think that those candidates who left would come back again. 
6. ATS Should have Mobile-friendly Interface

The Mobile-friendliness of any ATS is one of the most prominent features; When you sign up for your free Applicant Tracking System trial. Make sure to assess Mobile Recruiting Feature. Today, almost every person uses intelligent mobile phones, which is why nobody would switch to a desktop to visit your site. 
Therefore, it is highly recommended that the AI-based ATS interface needs to be mobile-friendly. In addition, as per the research study, it takes only 0.05 seconds for users to identify whether they will stay on your site or leave.
7. Easy-to-use Tools in ATS
Your ATS should not make it difficult for users to find a way to their end goal. It should be clear, to the point, and easy to handle. The tools must be easy to use so your employees and candidates do not require to look for meanings and methods on Google to operate the system. 
Choose the Applicant tracking system that is easy to understand with its steps and tools. Due to this, the users will not get frustrated when adding or extracting information.
8. Is ATS offering Reporting Analytics & Compliance Features?
Indeed, Recruitment KPIs are essential to improve the hiring process. Hence, the Reporting & Compliance feature helps you make the most use of your Applicant tracking system. A track-keeping record is essential to track the progress of all the candidates; A record consists of the number of applications, time to fill positions, team productivity report, and many others that help you in better decision-making.
Your hiring software should know how to convert the relevant data into reports. It will provide you with insights into your organisation's performance. The recruitment analytics report will help you in your further plan of action for more improvements in work activities.
9. Check the Onboarding Feature when choosing an ATS

Often organisations hire new employees who are clueless on the job for some time. They have difficulty understanding the organisation's culture regarding whom to report to and where to find an office.
The Onboarding feature of the Applicant Track System will allow you to connect with your new employees in a welcoming atmosphere. It will prepare them for work from day one. Hence, they would not waste any time. 
The onboarding feature can provide a virtual orientation and help them learn about their workplace. You can even send welcome messages to them and connect. So they feel comfortable when they join. 
10. Look for Resume Storage Feature in ATS
Sometimes, you do not have open positions to fill. However, you receive resumes that may come in handy later. To utilise those resumes, your Candidate Tracking System should be able to store them. Not only this, but it should also recognise the candidates you are looking for when searching for tags or the bio.
Nowadays, to save time, organisations ask for a video resume where they tell about themselves. The Applicant Tracking System should be able to store any format of the resume. So no candidate missed out.
11. Centralization
Examples of Applicant Tracking systems can be differentiated by their features' availability. If the ATS centralises all the candidate information in one place, you can get it all under a single roof. Centralisation will help in teamwork as they can access candidate information from anywhere. Through this, everyone stays updated on the candidate's progress. 
Checklist Before Choosing an ATS
The requirements of the business are different and depend greatly on the size of the company,  the industry they belong to, the scale they are hiring, and the budget, etc.  However, every recruitment staffing or recruitment agency can use the following checklist before purchasing and choosing an ATS system. 
1. Determine the relevant features to improve your recruitment process. 
2. Check out clients' reviews and brand reputations. 
3. Is it easy to use? 
4. Tools integration.  
5. Is it fitting in your budget? 
6. Ensure client support is excellent. 
7. See if the trail is available or not. 
8. Get your team's feedback. 
9. Data security & recruitment compliances. 
10. Frequency of product updates. 
Final Thought on Choosing an ATS
Now that you know what an Applicant Tracking System does, you also have an idea about its importance. However, not all recruitment automation tools available in the market are the right software for you. To know which one you need, look for the features mentioned in this article that we curated from the best-automated Applicant Tracking Systems.
Considering the ways discussed above while selecting the best applicant tracking system for your organisation will become the prime reason behind your successful business. Therefore, leveraging AI-based recruiting software will ease manual work, resulting in high accuracy and growth. 
Happy Purchasing The Best ATS!!

Join Our Award-Winning AI Recruitment Software
Demos are a great, fast way to learn about iSmartRecruit.
Connect with us now to learn more!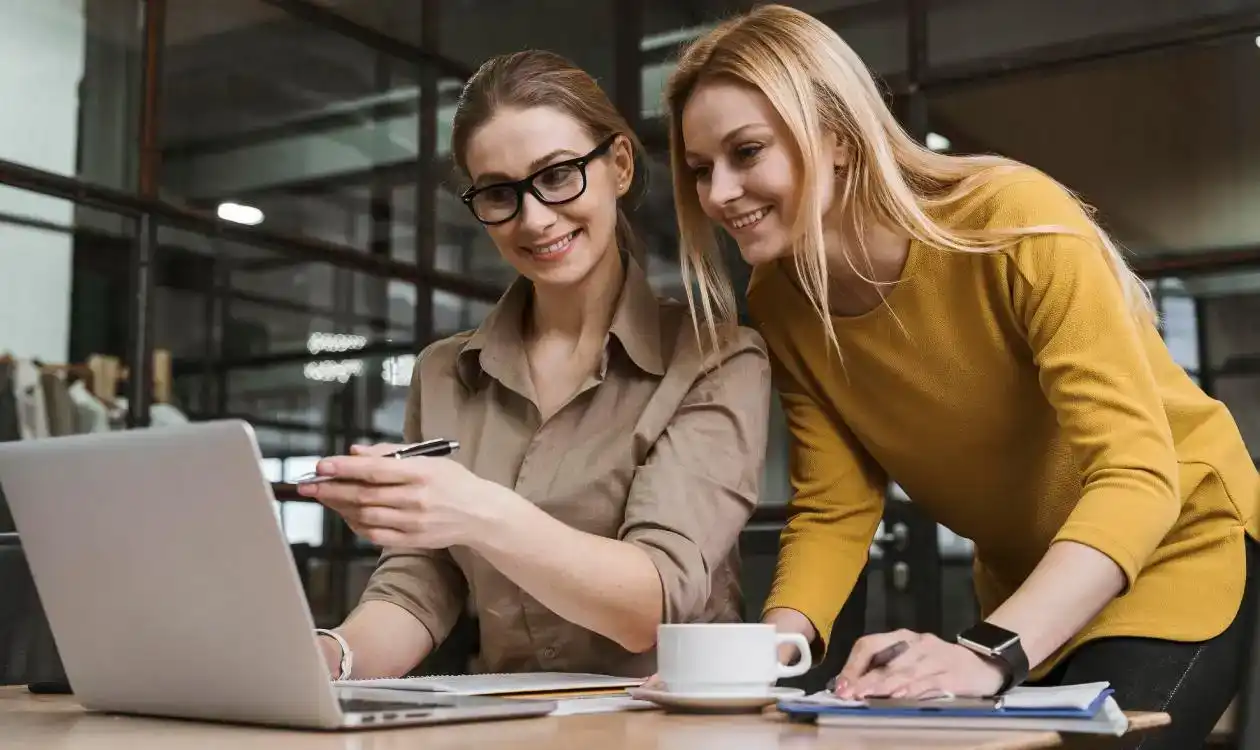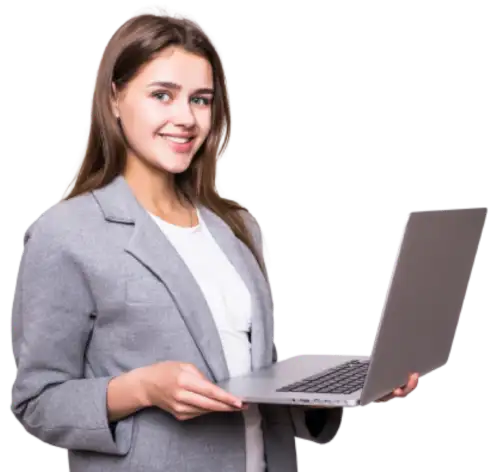 I hope you enjoy reading this blog post.
If you want our team to automate your recruitment process, just book a live demo.