Unlocking Excellence: How HitContract Elevated Hiring Quality by 38%.
How HitContract Elevated Hiring Quality by 38%.

Candidate Tracking System is growing too fast and grabbing the attention of recruiters and hiring managers. The reason is its prominent features that serve various benefits. If you are searching for Candidate Tracking Software Or want to change the existing one, Check out this blog to learn how candidate software works to align your candidate. 
As a hiring manager, you want to bring the best talents to your company. Attracting competent and professional candidates is the first step in your hiring process, which requires carefulness. From how you write your job description, the qualifications you want, and the kind of experience you would like every employee to possess. 
Hiring managers often miss a step and end up hiring the wrong talents. The Candidate Tracking Software, also called Applicant Tracking System, is created to ensure hiring managers take practical steps to engage the most competent and professional company staff members.
What is a Candidate Tracking System?
Candidate Tracking System is an AI-powered recruitment software that automates hiring administrative tasks for recruiters, hiring managers, and HR professionals and streamlines the hiring workflow. It is a perfect recruitment solution for challenges recruiters are facing in the recruitment landscape. 
It helps the recruitment team to source the right candidates to onboard them for growth. Some areas Candidate Tracking System can help are:
Automatic interview scheduling 

Candidate sourcing 

Effective communication between candidate and hiring teams 

candidate tracking with custom workflow

Offer management 

Candidate onboarding  
How does Candidate Tracking System Work?
The Candidate Tracking Software is complete automation with unique features that eliminate the manual task of the recruitment process. With a candidate management system, the hiring manager can post the job, collect applications after conducting the pre-employment assessment test, find the best matching candidates, and compare candidates based on different criteria. 
It also handles the candidate application process, saving time for other resumes. If a candidate is not the proper fit, recruiters and hiring managers can seek the device later to find resumes that match new positions. Assume that you have been contacted some months later by an organisation to which you have already applied; apart from these, the right candidate management system permits the employer to engage with candidates and form strong candidate relationships continuously. The Candidate Tracking System plays a significant role in providing the best candidate experience and ensuring employee retention for growth. 
Why Use a Candidate Tracking System?
Nowadays, recruiters and hiring managers prefer to use Candidate Tracking Software because of two major benefits. 
Firstly, the software eliminates manual and repetitive hiring tasks and frees recruiters to focus on more important which require critical thinking and a human approach. Secondly, automated features of the Candidate Tracking System allow recruiters to provide a positive candidate experience throughout the recruitment process. 
The following are some of the primary reasons that modern Talent Acquisition Software is vital in the current recruitment landscape. 
Improves quality of hire 

Reduces time-to-hire & cost-to-hire 

Streamlines the recruitment workflow 

Enables collaborative hiring 

Increases retention rate 
Recruitment Tasks Performed by the Candidate Tracking System
The Candidate Tracking System helps recruiters perform the overall tasks of the hiring process. Hence, it covers each recruiting job and makes the process hassle-free. However, some recruiting tasks become challenging for recruiters and agencies, such as attracting and finding the perfect candidate for the job. 

Moreover, performing these manual tasks is burdensome. Recruiting automation streamlines the recruiting process by saving maximum time and resources. Let us look at the different tasks the Candidate Tracking System can perform effortlessly.
1. Helps in Writing Proper Job Descriptions and Requirements
Sometimes roles are confusing, and even how people grade employees matters. If you don't want such confusion, it is essential to make sure you use the right candidate recruitment software.
Candidate Tracking System will help you outline your job requirements, from skills to academic qualifications, so applicants can quickly look at your job requirements and know whether they are qualified. Also, you can highlight the vital aspect of the job description through formatting options.
2. Evaluate and Shortlist Applications Quickly
You may receive thousands of applications to the extent that you don't know how to evaluate and shortlist candidates for interviews. The Candidate Tracking Software can perfectly scrutinise your applications by matching the job descriptions with the candidates' profiles and coming up with the best candidates. 
All this matching stuff happens in a second, so it saves a great deal of time, pre-screening candidates. It also helps organise the applications that prevent you from making mistakes while shortlisting the candidates.
3. Helps in Posting your Jobs to the Right Platforms
 It is true that  Posting jobs on the right platforms can lead you to get potential candidates. The candidate tracking software gives you perfect exposure, so qualified applicants can easily find your posts. You will have a lot of competent people to choose from, so you will not require to compromise on your requirements. Let your company be reliable by installing and utilising this software.
4. Mobile-friendly Recruitment Software

The software allows you to work it on any device that helps you reach your skilful talents. It enables you to use Windows, iOS or Android; in short, it will not limit you from trying any such devices. In addition, the software's compatibility also supports posting job openings using your mobile phone.
5. Find Best Match Candidates From the Candidate Database
Sometimes, you don't want to use job posts to display your openings to the public, but you need excellent applicants to interview from your talent pool. The AI hiring software makes your search easy to discover skilful candidates from your talent pipeline.
You will get the best candidates to invite them for interviews and hire them for your company. You can even track the CVs and job history of the applicants to know whether they can perfectly fit the role or not, which is the best way to prevent making any mistakes while hiring suitable talent.
6. Effectively Track Applicants
Overall, the recruitment process spans multiple stages like pre-screening, shortlisting, interview, negotiation, offer, and more. With the help of the Candidate Tracking system, you can configure your process workflow and manage every hiring  workflow efficiently through the system.
You always want practical analysis regarding talent scrutinisation. The software comes with innovative tools that collect, organise, and retrieve all your applications from your best candidates. The software will manage all documents perfectly, so you know how to approach the piles of applications.
7. Streamlines Interview Scheduling

Knowing the questions to ask a candidate is essential because, at times, an applicant might be theoretically qualified but not practically eligible. With the hiring software, you can schedule a video interview, written interview, or screening questionnaire to increase the quality of your opening job hiring. The automation in interviewing tools will find perfect candidates that match your job vacancy.
8. Candidate Self-Service portal
The Candidate Tracking System is one of the essential tools to deliver the best experience to your candidate. You can allow your applicants to self-register through the system. After registration, they can search for matching jobs, track applications, and much more stuff on their own.
9. Recruitment Analytics
The recruitment analytics feature enables hiring managers to evaluate the efficiency of the hiring process. Crucial metrics like time-to-hire, cost-per-hire, sourcing analytics, and quality-of-hire are lifesavers for recruitment managers to check the improvement area of the recruitment process. Such recruitment KPIs help recruiters to enhance the candidate experience and employer branding throughout the hiring process. 
Steps Involved in Candidate Tracking Process
The Candidate Tracking System is divided into various parts. And each element is a step. Every step achieves a particular goal, which leads you to the next step. Let us see what the three significant steps of a candidate tracking process are:
1. Candidate Sourcing
The primary purpose of candidate sourcing is to inform potential candidates about the newly open position and collect the maximum number of applications. This method involves distinguishing top ability that coordinates with your necessary skills, education, and interests for the open positions in your organisation or another organisation. 
There are various ways to source the candidates, such as job board postings, social media platforms, and internal recruiting through an employee referral program. The Candidate Tracking System automates these tasks and saves time attracting and sourcing passive candidates.

2. Candidate Shortlisting
In this stage, the filtering of candidate applications comes off. The filtering might happen before reaching the system with the help of a pre-employment assessment test; otherwise, after collecting all the applications into the system and then assigning the best match candidates to the job.
This filtering process makes the recruiting process enjoyable and makes it less challenging to hire great employees for the organisation.
3. Communication
Selecting the most qualified and matching applications of candidates, now it's time to interact with candidates about their hiring stages. The candidate-applicant tracking system provides in-depth information about the job seekers' applications and insights. And help recruiters notify about the current applicant status by automating the email sender.
How Much do Candidate Tracking Systems Usually Cost?
The prices of a Candidate Tracking System vary and are custom. If you are surfing on the internet to find the best Candidate Tracking System and you can't find the accurate pricing page, that's because most SaaS companies choose their rates according to the number of job openings, size of the businesses, integrations, modules, and many other factors. Before pricing is adapted for you, you will begin with one of the following factors: 
Flat rate: This Candidate Tracking System's pricing model basically means you pay one amount despite of user count. Usually, the flat rate is calculated as per the firm size and is best for large enterprises that can afford a multi-year-long contract at once. ‍
Pay per user: This model is suitable for smaller companies and is altered for the number of recruiters and other hiring stakeholders on the admin side of the Candidate Tracking Software. 
Pay per vacancy: It depends on the number of active job openings. Pay per vacancy works well for small and mid-size businesses with low hiring volumes. 
Pay per module: This factor applies to clients who want an additional feature they can add to what they already pay, such as a CRM or onboarding platform. 
Final Thought on Candidate Tracking System
In conclusion, Candidate Tracking System is always the best for you if you experience a smooth and effective hiring process. The rapidly increasing demand for better candidate tracking systems made organisations invest more and leverage it entirely. Always make sure you do the best job posting and description so that you may successfully increase the brand value of your business. You can also enjoy the best referrals and recommendations to know the person better; you are hiring. You can make your company grow at all times from the top and most efficient talented employees.

Join Our Award-Winning AI Recruitment Software
Demos are a great, fast way to learn about iSmartRecruit.
Connect with us now to learn more!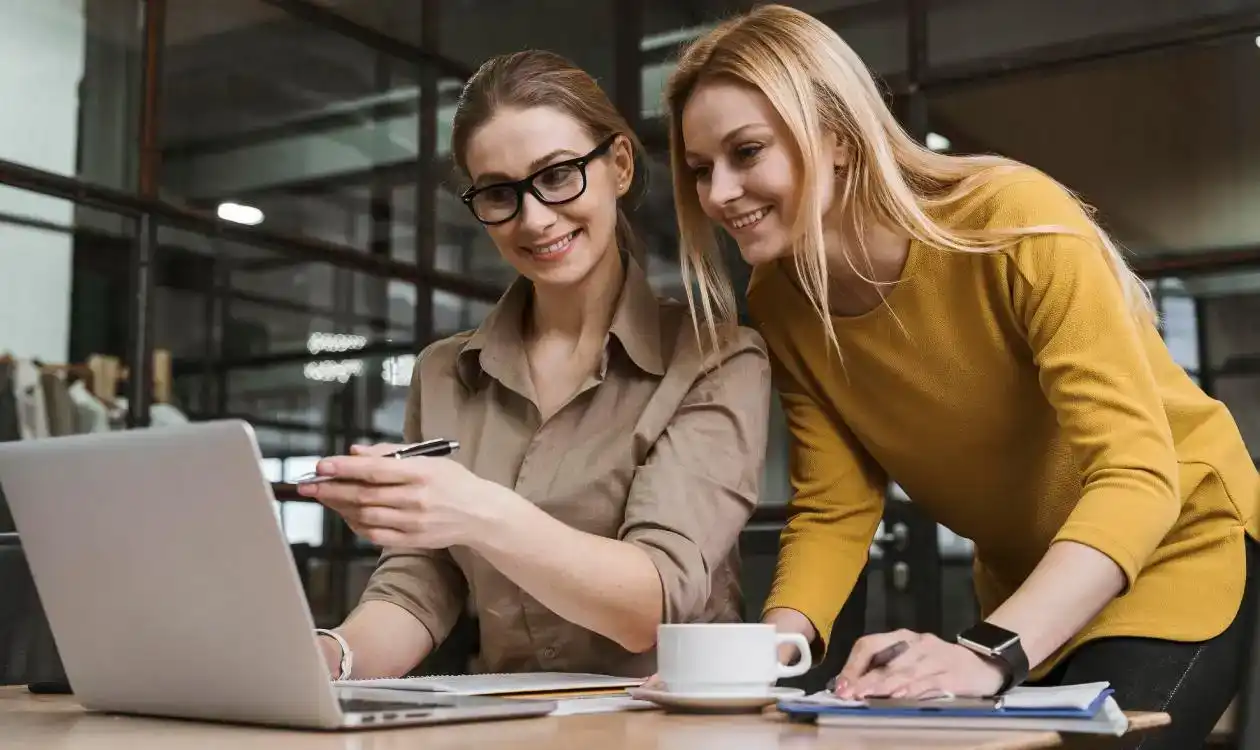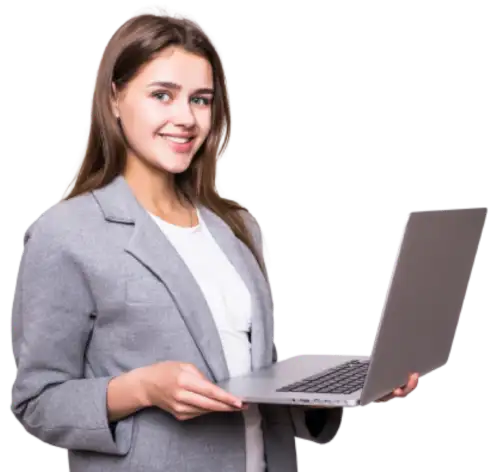 I hope you enjoy reading this blog post.
If you want our team to automate your recruitment process, just book a live demo.