Unlocking Excellence: How HitContract Elevated Hiring Quality by 38%.
How HitContract Elevated Hiring Quality by 38%.

Whether you are an in-house recruiter or external, recruiting is never an easy-going thing. Identical to other working fields, to become a good recruiter enough knowledge and skills required. And, for that, you need to read some worthy blogs, such as HR blogs or recruiting blogs. Check out this blog to know the top 15 HR and recruiting blogs.
There are hundreds or maybe thousands of HR and recruiting blogs obtainable on the internet. Unfortunately, some of them are dead, while some are dying and some are not worth reading. That's why we are here with top 15 blogs on recruitment.
16 Best Recruiting Blogs for Recruiters
Recruiting and the human resource industry is the fastest growing business nowadays. Additionally, it is also rapidly changing its processes and getting high-tech day by day. In today's blog, we have listed the best-recruiting blogs you should follow in 2021 to stay updated with the recruiting industry news. These HR blogs help you to overcome various challenges of the hiring process.

Their community's main goal is to provide content in high quality all time. They collect articles from many of the top blogs in the industry. It also produces a collection of webinars, whitepapers, and e-books that are of interest to industry professionals.
Human Resource Today brings fresh and trending content related to HR and recruitment topics. In their blog, they put the thoughts of leaders of various industries.
Categories:-  Human resources, Analytics, Employee Engagement, Onboarding.
Blog #2. ERE

ERE started in the year 1998 as an online gathering place for recruiters and hiring managers. Presently, the website that aggregates recruiting news and updates. It's delivery to the freshest update news daily basis in the field of HR.ERE is the largest independent assembly for any you can hear real stories from speakers.
Currently, ERE is included in the list of must-read publications. And, more than 200,000 unique visitors visit the website monthly. ERE is one of the leading sources of information on hiring, screening, selecting and talent acquisition.
Categories: Recruitment, Hiring process, Leadership.

Social Talent is an Irish startup company who provide training to the recruitment industry. Thus, there is no doubt that they share their knowledge concerning recruitment in the form of blogs.
SocialTalent blog is a post on a wide range of topics, in the recruitment, hiring, and HR Area. Over the past 8 years, they have published nearly 2,000 articles on recruiting blogs. It is a Flexible learning platform that gives you the right content for your specific needs.
Categories: Recruiting, Company culture.

Teamable uploads lots of articles about recruitment and corporate culture, they also provide special sections on "for recruitment " and add their all content as a book and recording. 
Categories: Recruiting, Talent management.

Juice provides online recruitment training and different courses to the recruiters. But they also live the high standard blogs of relevant content, as one of the top 100 recruitment blogs. It has been recognized well. They also encourage recruiters to learn & read.
Juice posts the articles rapidly without any long-duration gap, and a good recruiter and hiring manager surely get the insightful blogs weekly.
Categories: Recruitment processes, Social media engagement.

TalentCulture, a group of creative minds and problem-solvers. They hardly take a rest with the range of content. Consequently, they upload new articles almost every day. TalentCulture is an analogy for the social workplace; they connect and engage professionals industry for business.
The mission of a TalentCulture "connect and engage with human resource professionals who want to give shape to the human aspect of the business". Through various social media platform sites, a team of TalentCulture guides and helps the recruiters and hiring managers.
Categories: Workplace culture, Talent management, Even career strategy.

DevSkiller is one of the sites that publish the latest recruiting blogs. This is a screening and interviewing platform for developers. Hence, it is a tool to test the skills of developers; besides, it also publishes various trendy articles relevant to human resource and blogs on recruitment.
Categories: Hiring, HR resources, Technology and Business knowledge.

You must visit "Recruiting Blog" if you want all in recruiting. They upload articles on recruiting tools, Recruiting Blogs; they also allow anyone to contribute on the site and have around 100K networks; Furthermore, Recruiting Blogs provide meaningful information without any compromise.
Recruiting Blogs deliver one latest blog per day. Moreover, release a monthly podcast, list of conferences and articles based on recruiting tools and trends.
Categories: Recruiting tools, Hiring resources.

The Undercover Recruiter is one of the productive content machines as well as a global talent acquisition blog. They mainly focus on all sides of the HR business with the article; it helps you in the job market & Recruitment industry.
The Undercover Recruiter publishes the excess of knowledgeable recruiting blogs frequently. They try to cover all the topics related to recruitment in order to meet the needs of market people, recruiters and human resource professionals.  
Categories: Employer branding, Talent acquisition, Workplace, Talent acquisition.

Zippia company blog that stands out best populous in the Recruiting market. They uploads articles on confront topics on small business. Zippia tries to take out intelligence from the world & provide the best information.
Categories: Job resource, Resume tips.

HR Daily Advisor is a strong resource With over 20 years of experience in HR. They update daily basic newsletter, infographics, videos, free webcasts, and news articles. HR Daily Advisor is one of the most unique and useful sites on the web. 
Categories: Recruiting, HR management, Talent, Learning & Development, and Technology.

This is the UK based online specializing in recruitment news. It is "Lighter Side" offers articles. The recruiter also has a large section dedicated to advising and opinion.
Recruiter Magazine releases articles with the type of in-depth, analysis, opinion, and webinar. Moreover, guide and help the recruiter and HR professionals to become good in their field.
Categories: All about the HR area and recruitment.

Recruiter Today is the tools used by all sizes of businesses to recruit the top talent. Thus, never doubt Recruiter Today publishes huge archives of articles related to the career & employment. They focus on the topic "Inside Recruiting" and "Smart Tech", or another Recruitment topic. It is the best platform to connect recruiters and employers.
Categories: Recruiting Trends and Tips.

HR Dive is a top-quality analysis of HR Things. They also offers webinars and downloadable e-books. Moreover, HR Dive provides a brief article and the most effective trends for human resources. They cover a maximum number of topics for articles, newsletter and webinar such as talent acquisition, learning and development, diversity and inclusion, compensation, benefits, onboarding process, and many more.
Categories: HR tech & Analytics.

Fistful of Talent is the best way to find useful articles, and they 'are one of the few recruitment blogs that have managed to update a video series regularly.
Fistful of Talent website says more about their vision "Opinion from the World of HR, Recruiting and Talent". If you are looking for serious and latest blogs on recruitment or related to the HR world, then must prefer the Fistful of Talent vlogs.
Categories: HR, Recruiting & Talent acquisition.


iSmartRecruit is an Application Tracking Software. But, with that, they release articles that are based on HR and recruitment related topics. They weekly publish two to three articles in order to keep the HR world updated about the latest trends and try to serve the thought of HR industry leaders.
iSmartRecruit really holds a fruitful list of the blogs on recruitment. Thus, if you are seeking recruiting blogs, you should follow and prefer the blog of iSmartRecruit.
Categories: HR, Recruiting & Talent acquisition.
Final Thought about 16 Best Recruiting Blogs
So these were some of the best recruitment blogs that can make you up-to-date about HR Tech & news. If you want to improve your recruitment process with the help of software, you can try iSmartRecruit now!
Join Our Award-Winning AI Recruitment Software
Demos are a great, fast way to learn about iSmartRecruit.
Connect with us now to learn more!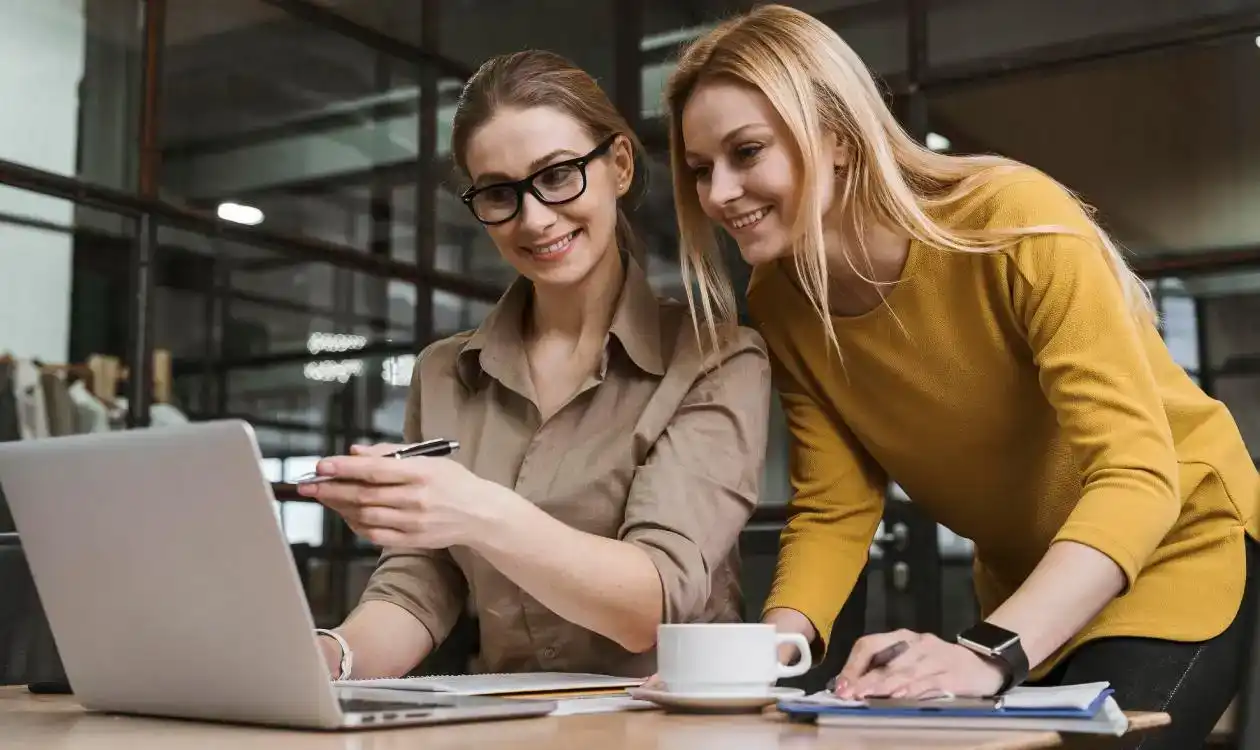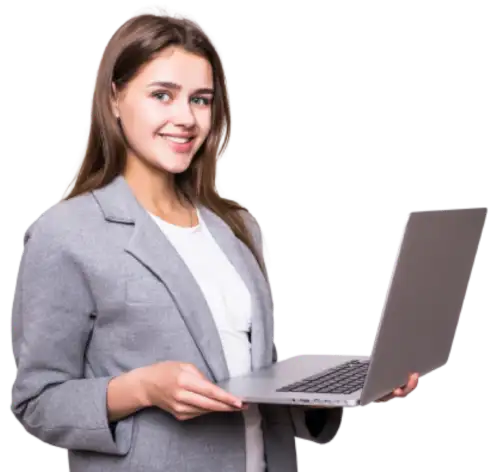 I hope you enjoy reading this blog post.
If you want our team to automate your recruitment process, just book a live demo.