Unlocking Excellence: How HitContract Elevated Hiring Quality by 38%.
How HitContract Elevated Hiring Quality by 38%.

Online Recruitment software helps hire professionals, manage the hiring process, and build relationships with candidates. Online Recruitment software makes the hiring process easier and faster. Choosing the right recruitment software should be easy. In this Online Recruitment software guide of 2023, we cover everything you need to know about online recruitment software for startups and small businesses.
What is Online Recruitment Software?
Recruitment Software is a tool used by hiring agencies, recruiters, hiring managers, and talent acquisition professionals who manage and efficiently sort the workflow of the hiring process. It simplifies functions like selecting applicants, screening resumes, interviewing candidates, shortlisting candidates, maintaining smooth communication, and much more.
How is Recruitment Software Different from ATS?
During the hiring process, you may wonder what the difference is between the ATS or Application Tracking System and online recruitment software. Well, ATS mainly focuses on tracking applications and is an Online Recruitment Software that works on lead management and building client & candidate relations tracking applications. In a way, ATS is one of the key modules in online recruitment software.

ATS is generally used by HR managers of corporations and startup companies, whereas Recruitment Software is used by hiring agencies and talent acquisition professionals.  
What are the Key Features of Online Recruitment Software?
A good online recruitment software supports many diverse features for the best results. Here are a few of the basic features supported by Online Recruitment Software:
Recruitment Marketing
Promote your jobs on social media

Promote your jobs on 

job boards

Analytics of your sourcing channels

Integrate your career page with the systems
 Applicant Tracking
Complete job order management

Interview tracking and feedback management

Pre-screening of the candidate with a 

questionnaire and knockout questions

Build your talent pool and advanced candidate search options from the talent pool

Sourcing extension to make your work easy
Team Collaboration
Task management

Calendar to manage your activity and schedule

Automated reminders

Activity stream to show all collaborative efforts

Two-way email synchronization

VOIP calls, SMS, and chat to keep you synced all the time
Reporting & Compliance
GDPR Compliance

Team reports

Client reports

 
Recruiting CRM
Client relationship management

Recruitment vendor management

Lead management
Self Service Portal
Candidate self-service portal

Client self-service portal
AI & Automation
What are the Benefits of Online Recruitment Software?
Online recruitment software is on top of the list in the hiring process, and it has rightly earned this posting. It provides recruiters with tons of benefits as follows: 
It saves time and money

Improves communication & transparency

Streamlines collected data

Finds the best the candidates

Improves business sourcing strategies

Creates engaging job postings

Attracts more and better applicants

Increases Social reach

Improves productivity

Tracks job applications

Extend the best service to your clients

Extend the best experience to your candidates

Keeps the data secure

Reduces administration work

Available 24x7
What are the Important Aspects of Online Recruitment Software?
When you select an online recruitment software, it is vital to check a few of its aspects to get the best possible online recruitment software:
Pricing Model of the software

Software consents to the laws applicable in your region

Potential vendors in the market

Onboarding 

Data migration 
What are the Key Questions to be Asked of the Recruitment Software Vendor?
If you are updating your Recruitment Software or getting a new one, here are a few questions that you should ask your vendor:
Vendor Profile
How does the support work?
How many clients are using the system?
Are most of the clients big or small?
How are they different from their competitors?
How often are new functionality or features launched?
Has the recruitment software won any international awards?
What security measures does the vendor provide?
How and where is all the data stored?
Does the vendor offer an on-premise or cloud-based option?
Does the vendor provide a data migration service?
  Pricing
What is the pricing model?

Are there any setup fees?

How many users can use the software?

What is the cost of a new user?

Do you offer any enterprise plans?

Is there any discount targeted towards startups and small companies?

Are there any hidden charges?

What is the cost of data migration?
  Support
How does the support work?

Is 24x7 support available?

What are the different support channels provided?

Is there a ticketing system to track the issues & suggestions?
  User Experience
Is login allowed using any browser and computer?

Does it have a mobile application for Android and iOS?

Does the system maintain an audit trail?

What AI-based features does it support?

What are the criteria for communication with candidates and clients through the system?

Can the email be synchronized with the system?

Will there be a demonstration?

Are VOIP calls available from the system?

Does the system automatically track email communication?

Can the resume be imported to Gmail or Outlook mailbox?

Are there APIs available?

Is there any out-of-the-box integration with any other partners provided?

Is a background check service available?

Is there 

candidate onboarding

 available?

Is it possible to customize fields and workflows?

Is the system GDPR compliant?

Is the 

video interviewing feature

 available?
  User Onboarding
Is the system customizable?

What is the onboard time?

Is training available when the user goes through the onboarding process?

Are there any free tutorials and videos for self-learning?
What kind of Integration Features can be Available with Online Recruitment Software?
Recruitment software can be integrated with one or more features to enhance performance. This integration is especially useful for big organizations.
HRMS

Career Page / Website

Background Check Service

Online Test/Exam Platform

eSignature Platform

Candidate Onboarding Platform

Email Campaign

Mass Emailing

SMS Service

VOIP Service

Web Analytics
Who can Use Online Recruitment Software?
Typically Online Recruitment Software can be useful for the following types of companies.
Staffing companies

Recruiting Companies

Headhunting companies

Executive search companies

Freelance Recruiter

Startup companies
All corporate companies also may use recruitment software as ATS is one of the key modules bundled with recruitment software, which is very important for corporate companies.
What are the Best Steps to Implement Recruitment Software?
When you make up your mind about using recruitment software, you should, first of all, make sure that your software integrates with all your current tools and check information like:
Features like email integration, workflow customization, etc., are a must.

Video interviewing, knockout screening questions, etc., are beneficial.

List of vendor-related criteria like support hours, office location, etc.

Budget

No of users 

Plan the date to start with the system.

Create a list and shortlist vendors

Perform a search on Google with relevant keywords.

Visit review platforms like Capterra, G2 Crowd, 

GetApp

, etc.

Take reference from your network who have been using a similar system

Post an advertisement on social media saying you are looking for an ATS option

Take a trial to select the best system suited to you.

Get a demo for a better understanding of all the functions and features of the system.

A final discussion with the finalized vendor.

Price negotiation in case the price is not in the budget

Confirm order, sign contract, and get access to the system

User onboarding and team training
Where can I find the most accurate reviews of recruitment software?
The following are some of the most widely used review platforms where you can check reviews about different recruitment software:
Capterra

Software Advice

GetApp

g2Crowd

Which Option is Better: Cloud or On-premise Recruitment Software?
Cloud-based software is hosted on the vendor's server and accessed through a web browser. On-premise software is a good old method installed locally on a company's computers and servers.
These days, the cloud is the preferred option, but we will present you with the pros and cons of both cloud and On-Premise and let you decide what suits you the best!
Cloud Option - Pros
Zero hardware investment

Zero setups required

Easy to use

Predictable subscription cost

Quick updates

More stable
Cloud Option - Cons
It could turn out to be costly in the long run.

Limited customization options

Unpredictable price changes
On-premise Option - Pros
Less expensive in the long run

Complete data security

Complete flexibility in customization

Complete control over the application
On-premise Option - Cons
High upfront investment

Hardware and administrative expense

Increased risk of meeting future needs

Is GDPR Essential for Recruitment Software?
GDPR, or General Data Protection Regulation, is a set of rules governing the data privacy of people in the EU. It places the burden of ensuring consent on your entire organization, mainly functions like recruiting, which rely heavily on collecting candidates' data. So, GDPR is essential for recruitment software, and here are the key features that recruitment software must have:
Send consent requests to candidates.

Consent history management

Allow the candidate to download their information.

Allow the candidate to send the request for erasing

Consent expiry tracking

Show & agree to terms & conditions before application submission
Which Excel Limitations Can I Overcome if I go with iSmartRecruit Recruitment Software?
Recruiters often need to be more mindful that they can manage the data related to the hiring process via Excel and that they won't need recruitment software. Here are a few limitations of excel which can be overcome using recruitment software:
Lost time

Inaccuracies

Lack of security

Inefficient reporting

Lack of a standard

Can't scale with data
Please read our blog excel vs ATS for further information.
What is the Pricing Range of Recruitment Software?
Usually, Recruitment Software follows two payment models:
1) Pay-Per-User
You pay a monthly fee based on the number of users on the software. You can include managers, recruiters, and owners as a user.
Price Range: $50-$300 per user per month range
2) Pay-Per-Enterprise
If you are running with a big team, the enterprise plan is the best option. Instead of paying for each user, you have to pay for your enterprise. It can be an economical option also compared to the per-user pricing option.
Price Range: $500-$3000 per enterprise per month range

How does Data Migration work if I Switch from an Existing System or Excel?
Migrating data from one system to another can be tiring and time-consuming. The following data sets can be part of the migration process.
Candidate

Clients

Jobs & submissions

Leads

Interviews

Emails

All activity logs of the user
Summing Up!
It is worth trying Online Recruitment Software as you can't have centralized data management through excel anymore. Sooner or later, you must move forward with Online Recruitment Software technology. It's time to learn more about iSmartRecruit and if iSmartRecruit is a good fit for your organization. Click here to book a free personalized live demonstration.

Join Our Award-Winning AI Recruitment Software
Demos are a great, fast way to learn about iSmartRecruit.
Connect with us now to learn more!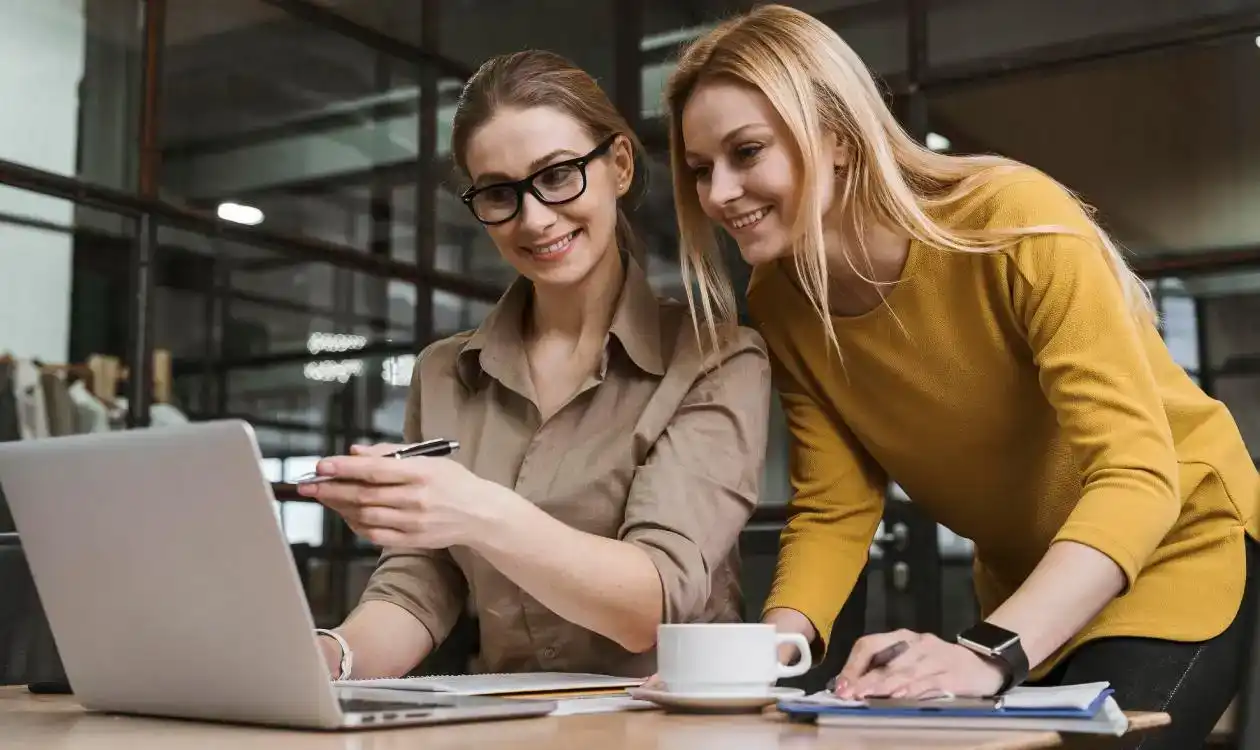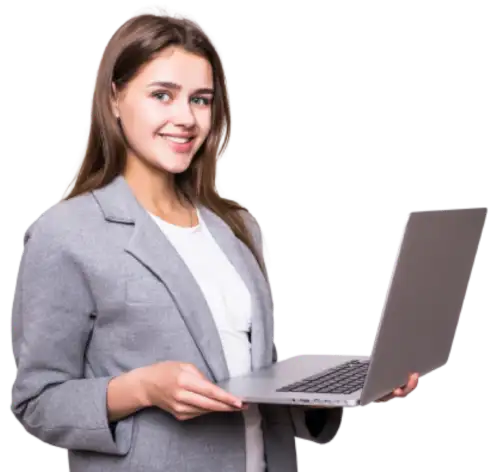 I hope you enjoy reading this blog post.
If you want our team to automate your recruitment process, just book a live demo.