Unlocking Excellence: How HitContract Elevated Hiring Quality by 38%.
How HitContract Elevated Hiring Quality by 38%.

Recruitment Software helps recruiters to streamline the recruitment workflow for recruitment and staffing agencies. According to a CareerBuilder study, 77% of millennial clients plan to increase the service usage of staffing companies over the coming years.
Hence, staffing agencies have a lot on their plates!‍ So, in order to manage the recruitment process effectively, they plan to invest in recruitment technology like Staffing Agency Software. 

Staffing Agency Software is a cloud computing technology that stores all your staff data from the pre-recruiting stage to the post-hiring time. Technology has no limits. There are different software in the market for the same purpose, yet 67% of employers find it harder than ever to find the best talents in the market. Why is that so?
Well, all that glitter is not gold. There might be many staffing software, but you need to choose one according to your specific requirements.
But how do you know what to look for in staffing agency software so you can choose the best? So, in this blog, you will learn about the parameters of choosing the best staffing agency software. So let's get started. 
What is Staffing Agency Software? 
Staffing agency software, also known as staffing software, is a computer program that helps recruitment teams and HRs in staffing companies streamline and effectively manage the process from sourcing candidates to hiring the most suitable talent.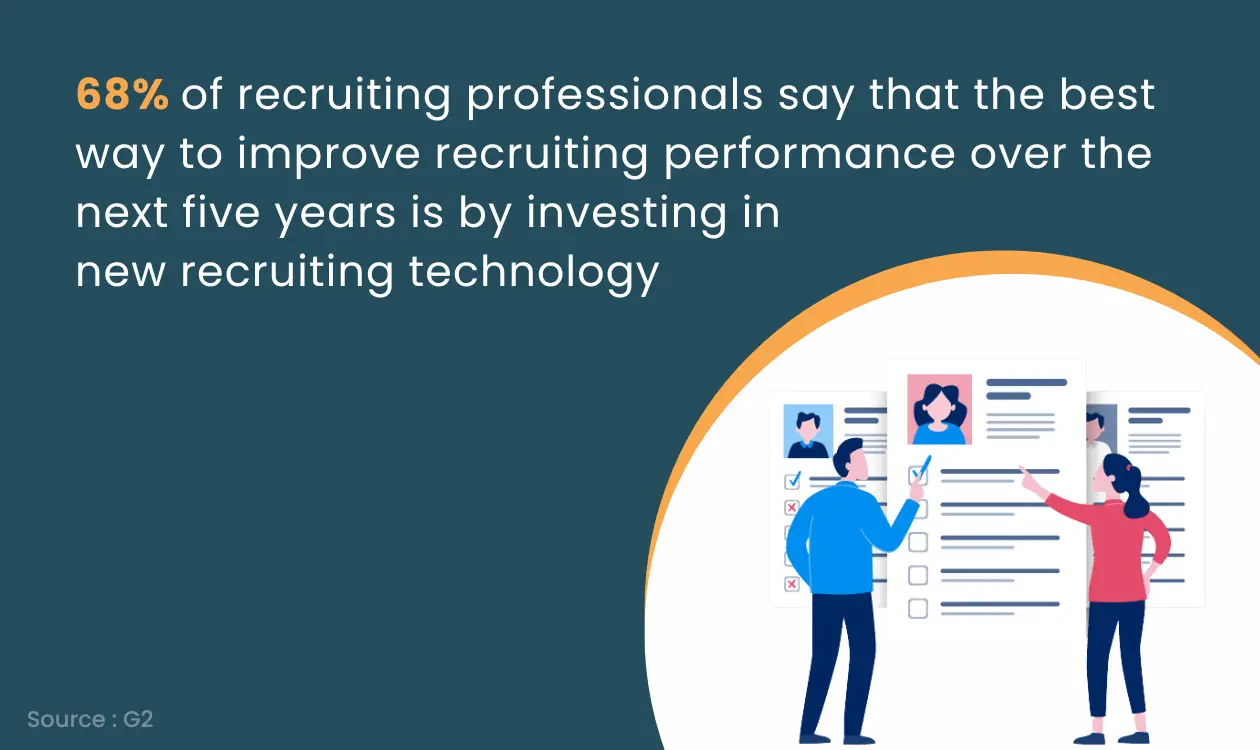 It helps staffing firms to fill open vacancies not only faster but also in a cost-effective manner. 
The staffing software is packed with AI-powered recruitment features which are specifically designed for sourcing candidates, managing thousands of resumes, effective candidate communication, job posting and many more. 
Let's understand why staffing and recruiting companies require staffing software solutions.
Why Staffing Agencies Need Staffing Software?
Finding qualified and skilled employees was difficult back then, but with technological advancement, it gets easier now. Staffing and recruitment agencies require software solutions to manage their staffing data, forecast needs, engage candidates, find the desired talent, and much more.
In addition, with globalisation, there is no boundary when it comes to recruiting candidates. Likewise, when so many prospects are willing to work, you can never manually reach the perfect job match. 
It is difficult to find suitable candidates for the various jobs and perfect jobs for many candidates. But, the AI-profile matching feature in staffing agency software makes it a piece of cake. 
For hiring tasks like this, you require staffing agency software that automates all your steps, tracks your progress, and generates reports so you know your weak points.
Staffing is much more than hiring and filling job positions. The backend is full of processes managed by Staffing Agency Software, such as finding the best sourcing platforms, generating job posts, developing rapport with candidates and employees, etc. 
No wonder over 98% of Fortune 500 companies use some kind of recruitment software for their recruitment needs. It is just so necessary! 
How to Choose Staffing Agency Software?
Staffing and recruitment agencies need to consider the following features while selecting the best Staffing Agency Software: 
1. Customisation needed for Staffing Agency Software
One problem has multiple solutions, so you cannot expect any standard software to do wonders. Your recruitment software should be flexible to customisation so you can tweak it as per your needs. Maybe today, you do not require email marketing, but if you do, your software should be able to adapt to it. Its systems shouldn't get a huge shock for minor changes. And, of course, customisation should not come at a cost. It should be free.
2. Cost management of Staffing Agency Software
Your costs should not surpass your revenue. It would be unwise if you keep on spending on your recruiting needs when you have other expenses, too. Your recruiting software should have a costing feature where you can set a budget for each of your recruiters. This will help you from overspending, or else your business will feel directionless just throwing money here and there. On average, businesses spend $4129 cost-per-hire and take 42 days to fill a job position. With the staffing agency software, you can reduce your time-to-hire and cost-per-hire.
3. ATS and CRM integration in your Staffing Agency Software
Applicant Tracking System (ATS) and Recruiting Candidate Relationship Management (CRM) Software are essential for staffing agencies to manage the recruitment workflow efficiently and streamline the process. 
ATS needs CRM support to find and recruit the best candidates in the market. But, not all staffing agency software provides the 2-in-1 benefit. You may find the best Applicant Tracking System (ATS) for staffing agencies, but they would be lacking this most important integration. When you are spending a huge amount, you need to know what is best for your staffing agency.
4. In-depth recruitment analytics of Staffing Agency Software 

If your software provides detailed analytics of your recruiting processes, it is the one. Analytics give you statistical evidence of your performance. Your software should not only tell you about how many applicants applied but also about which interface they use, mobile or desktop. 
For instance, Glassdoor recruitment analytics found that 58% of applicants use a mobile interface for job applications. By analysing the little details, you can know of any minor mistake that might be the reason for a bigger problem.
To catch a glimpse of all your steps, the Staffing Agency Software should also provide a summary of your past actions and their pros and cons.
5. Staffing agency software free trial
Do not fall for the software that does not allow a free trial. You are investing, so you should get the value of money. Before making the big decision of which software to choose, avail yourself of a free trial. You can try different software and then make a decision. 
All software informs you about the features they possess, but practical examination tells a different story. So, before jumping into a long-term investment, take a trial. Many software provides up to a 7-day free trial. Use those 7 days so you do not regret selecting or rejecting any Staffing Agency Software. 
6. On-boarding with your staffing software
This is the most crucial phase of hiring. Onboarding gives your new employees a view of your organisation. In other words, the onboarding process is your first impression of your new employees.
This decides the employee retention rate for you. Employees are already conscious of a new job. They do not want to suffer more in figuring out their job duties. 
Providing clear guidelines to your employees could increase your retention rate, said 23% of a study's respondents who left their jobs in the first 6 months. Your Staffing Agency Software must have onboarding features like one-on-one chats, virtual training, and a portal for task management. Most organisations fail at quality onboarding and face huge losses in the long term with dissatisfied employees.
7. Staffing agency software as your virtual diary
Your Staffing Agency Software should work as your daily diary where you can set schedules, allot time to tasks, make a checklist, get notifications for meetings, and more. To reach those important records, a search bar should be capable of decoding the tags you put in. 
For instance, if you have a meeting at 9 p.m. on Wednesday at the CFO's office and you do not remember the exact information, by searching for the CFO's office in your notifications, you should be able to reach it. If you get zero results for your keyword search, it is not the perfect Staffing Agency Software for you.
8. Data sharing feature of staffing software 
If you are planning to buy a new Staffing Agency Software, it should be able to obtain data from the old system. Moreover, it should also be able to transfer data to other integrated software so everyone has access to the recruitment stages and their information. 
This is also one of the most crucial stages you should be aware of because if this is missing, you can think of the tiresome manual work that will fall on your shoulders. Most Staffing Agency Software has this feature, but some lack it, and you need to inquire about it before making the big decision.
9. User-friendly Staffing Agency Software
All software seems to be complex with so many programs in it, but they are also user-friendly except for a few. If your employees and candidates find it difficult to handle it, what is the point? You are buying it to ease your work and increase your efficiency. 
But, if it is not user-friendly, most of the time will be invested in learning it, hence declining the recruiter's productivity. Ensure your Staffing Agency Software is user-friendly. One-time training should be enough for all your employees; otherwise, employees would feel tangled in the process of understanding and implementation.
10. Security above all in your staffing agency software

Security is a feature that you cannot compromise on. You are receiving many applicants' data that need to be in safe hands. Ensure the recruitment software that you are choosing provides high-end security of the data with individual login details. 
Also, check for data encryption during data backup, transmission, and storage. The top-class security of staffing agency software makes it super attractive, and this should be your priority in any purchase decision. Your software should have strong programming so it is not easy to hack. Around 60% of companies have passwords that do not expire, which risks data security. One-time passwords can prevent data breaches.
You are in charge of data and information that is supposed to be in safe hands, or security threats can destroy your employer's branding image. If you want quality workers in your organisation, buy software that is not easy to cheat.
A Quick Checklist to Choose the Best Staffing Agency Software
Determine the top recruitment challenges you are facing. 

Identify Staffing Agency Software with high-quality features that will help address these recruitment problems. 

Categorise the features in 2 categories: Must-have and nice-to-have. 

Check your allocated recruitment budget for the Staffing Agency Software.

Narrow down the 3 best recruitment tools on the basis of features, customer support, training, and budget. 

Book a demo of those recruitment software solutions. 

Get a trial. 

Get the details of the user onboarding process. 

Share resources about recruitment technology with your team.
5 Best Staffing Agency Software Solutions to Invest in 2023 
1. iSmartRecruit - End-to-end staffing software & best overall 
iSmartRecruit - AI Recruitment Software is comprehensive staffing software specially designed to automate and manage the overall hiring process and client management for staffing firms, mass recruiters, hiring managers and HRs. 
It offers innovative recruiting features that enable the big recruitment teams to conduct smooth hiring, from creating job descriptions to onboarding suitable candidates. Here are some of the key features of iSmartRecruit's staffing solution: 
 Key Features
Effective job posting 

 Client management 

Vendor relationship management 

Resume parser 

Auto-pilot workflows

Customised workflows 
Want to know why leading staffing agencies chose iSmartRecruit? Click the image below and witness how Systemart - a global staffing agency, reduced 57% time-to-hire & 49% cost-per-hire by Using iSmartRecruit ATS.

2. Harver - Candidate selection platform
Harver provides a candidate selection platform to hire, develop and mobilise talent. By using the software, you can re-skill and up-skill internal job seekers and automate manual recruitment tasks so that recruiters can focus more on important tasks. It makes it easier for staffing companies to analyse and predict whether the candidate is a good fit for the open role or not. 
Key Features 
Automatic grading

Customised candidate assessments

Personality Test 

Situational judgement testing
3. JobDiva - Technology for staffing business 
JobDiva is an innovative staffing solution that provides a platform for staffing firms to manage their hiring process effectively. The staffing platform provides built-in integrations to 100+ products and services. It is a mobile-friendly platform that helps staffing teams easily perform essential recruitment tasks. 
Key Features 
E-verify integration

Customisable career portal

Equal employment opportunity compliance

Custom dashboards
4. Avionté — Order from Chaos
Staffing agencies of all sizes can approach this solution that easily links recruiting agencies with potential candidates. It offers a seamless mobile experience for candidates. 
Key Features 
Customised application workflows

Mobile talent engagement 

Payroll, billing & accounts
5. CEIPAL - Automating job requisition
CEIPAL helps recruiters in staffing and recruiting agencies to build and manage candidate databases effectively. As a result, the candidate sourcing process gets easier. It aims to provide full-lifecycle recruitment management for recruitment professionals. 
Key Features 
Recruitment goal setting & tracking

Competency management 

Talent management 
Final Thought on Staffing Agency Software 
This blog guides you on how to choose the best Staffing Agency Software. When you know what to look for in the crucial features, you know how to find the perfect staffing solution for your specific requirements. The features include customisation, user-friendliness, onboarding, and more. 
Your free trial will help you find out what the software includes and if it is missing out on the main features mentioned in this blog. Buying Staffing Agency Software is a long-term investment that affects your organisation as a whole. 
So instead of making the wrong purchase and installing temporary Staffing Agency Software, improve your productivity by following the article on how you can choose the best Staffing Agency Software at once. 
Even the best ATS for staffing agencies may be lacking the mandatory features, but with detailed analysis, you can get your hands on the suitable software that will help you grow.
.
.
.
Want help with conducting efficient recruitment for staffing agencies? If so, then click the below image and book a free demo!   
See how our AI-powered ATS & CRM can help you streamline and scale your recruitment process from sourcing the candidates to hiring the most suitable talent faster and more effectively.

Join Our Award-Winning AI Recruitment Software
Demos are a great, fast way to learn about iSmartRecruit.
Connect with us now to learn more!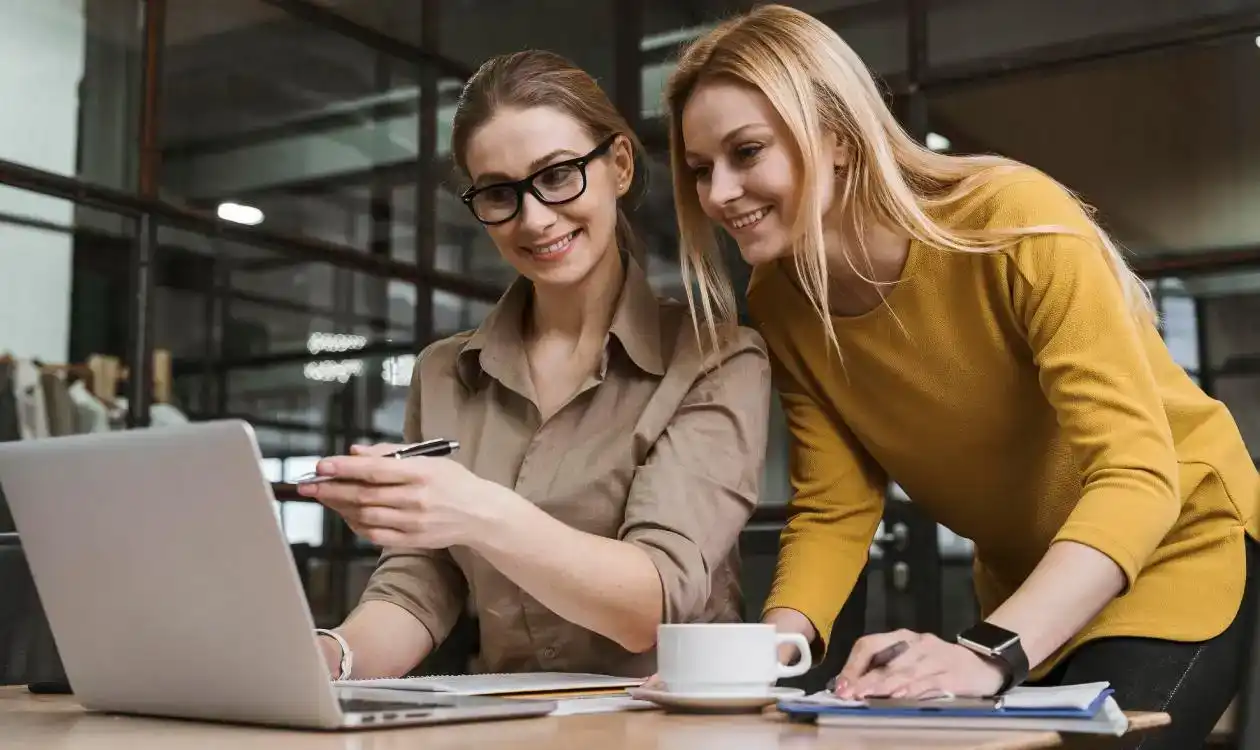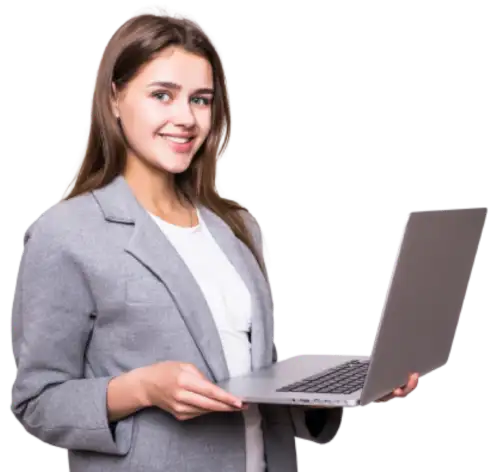 I hope you enjoy reading this blog post.
If you want our team to automate your recruitment process, just book a live demo.