Unlocking Excellence: How HitContract Elevated Hiring Quality by 38%.
How HitContract Elevated Hiring Quality by 38%.

When covid-19 took the world by surprise many businesses suffered. Employers felt the need to adjust to the change while employees faced emotional insecurity upon which the turnover rates increased by 2.7% in March 2020. This left companies under havoc where their businesses were falling apart and employees were leaving who could cater to the situation. The conditions called for improved recruitment trends that changed the face of recruitment.

With lockdowns everywhere, new modes of work were required, but the job market was under pressure as the technical experts were grabbed on a first-come, first-serve basis.
2020 was a nightmare, but gradually, things normalized, and people learned to live under severe conditions. 2021 was relaxed, with vaccinations rolling in until new covid-19 variants emerged in later months. Now it is 2023, and with the omicron variant, HR may continue with the recruitment trends of 2021 along with considering newer trends.
The recruitment trends of 2023
Recruitment trends keep changing with respect to time and need. As covid-19 emerged, most routine stages of recruitment shifted to improved technology that helped in virtual recruitment and improved retention rates, to name a few. The trends have changed and are here to stay. But what are these trends?
From here on, we will discuss the recruitment trends of 2023 so you can be proactive and prepared to give your best.
Recruitment trend of being more candidate-centric
Gone are the times when businesses focused only on their revenue. Employees were taken as a means to meet the set target. Today, HR focuses more on their candidates to satisfy them so they can give their best. This recruitment trend is going to see a record high in 2023 because now, the candidates have many options to choose from. It is the employers that look out for the best-fit candidates, but candidates only choose the one company that gives them the maximum benefits. Candidates now focus more on the value they get in terms of non-monetary benefits such as work-life balance and work-time flexibility. The pandemic made them prioritize their family life over work life which organizations need to consider when recruiting. The recruitment is likely to be more candidate-centric, where candidates are treated with a positive experience. Virgin media reported 6% of their applicants who had bad recruitment experiences left and went to their competitors. The candidates are better aware of their rights now, and the trend shall continue, so the candidate-centric recruitment trend is here to stay.

Recruitment software
Data-driven recruitment has the least chance of error and provides proper direction in the hiring process. Recruitment software automates and streamlines your hiring processes. It is famous for providing accurate recruitment data that helps you identify your target candidates and their interests so you can mould yourself in a way desirable to them. There is much software that organizations install for recruitment purposes, such as the Applicant Tracking System, Recruitment CRM, and Recruitment Management Platform. All software integrated form a system for high-quality recruitment and staffing needs. Recruitment software is trending to have a better look at where the candidate market is heading and what creates a better talent pool.
Recruitment trend of Recruitment marketing
This has more to do with employer branding, programmed advertisements and value creation. Candidates are wise enough to decide which organization provides them with maximum value. Inbound recruitment or recruitment marketing has the sole purpose of attracting maximum talent by creating a positive brand image and candidate experience, so they desire to work with you. This recruitment trend will continue in 2023 because the world has adapted to virtual work modes and has global opportunities. So, to attract and retain your candidates, you need to market your brand with the positive truth about you. In 2020, 86% of HR managers realized that recruitment is turning into marketing, and the realization will continue to strengthen in 2023.

Recruitment trend of Hybrid working
Hybrid working, both onsite and offsite work, is expected to be adopted even faster in 2023. The covid-19 pandemic changed our perspective of office work and made us realize that one can work in isolation too. Less workplace conflict, better focus on the targets and being with the family provide great value to your employees. Candidates now seek hybrid working opportunities in their jobs, and if they get a chance to choose between in-house or home-based jobs, they will choose the latter. Let us face it, why would candidates want to join you if they can work as freelancers with equal or even higher pay rates? Yes, freelancing cannot be opted for by many because of job insecurity and isolation factors, but if you do not give them flexibility, they will compromise on those factors for relaxed work life. Recruitment in 2023 is expected to allow candidates to work from anywhere they want to because satisfied candidates have improved performance when hired. Moreover, the flexibility in the work location of the hybrid model is adopted by 63% of high-growth companies, so you know of its effectiveness.
Reduced work days instead of high compensation
In addition to the hybrid models, a new trend of extra off days is surfacing. Employees other than the weekends are offered extra holidays in the week. This helps them take a break from their work routine and relax in a pleasant atmosphere. This is different from giving paid leaves to specific employees. In this trend, all employees are given an off from work as an organization-wide holiday. This prevents employees from worrying about their duties or attending to calls and emails when they are away.
Moreover, few companies are practising this trend because of financial constraints. So, instead of compensating for extra hours, they give holidays to balance the satisfaction level. Now, candidates who prioritize relaxation over extra bucks desire to be a part of such an organization. The 2023 recruitment can revolve around the idea of extra holidays without any occasion.
Recruitment trend of Programmatic job advertisements
When recruiting, you need to announce it, so you get your desired candidates. You need to advertise everywhere. Digital recruitment trends focus on programmatic job advertisements. You run these job ads through software rather than paying hefty amounts to ad agencies. The software ensures your message is reached a larger candidate pool. It is based on data, and you purchase the software that helps you optimize your ads all over the web. With programmatic ads, there is higher accuracy. However, programmatic job advertisements represent only 25% of recruitment advertising. This is one of the recent recruitment trends which is expected to reach new heights in 2023 as more organizations are focused on digitization and digital innovations.

Enhanced technology
Technology has changed recruitment jobs like never before. Wherever possible, the online world is integrated into the system of businesses. Recruiters used to conduct physical interviews, but now, as technology is growing at a faster pace, nobody has time for physical appearance. Even recruiters do not have time to check out candidate interviews at any specific time. So, technology allows recruiters to conduct online interviews, which are stored in the database of recruitment software. This allows the recruiters to access all interviews at once without waiting for candidates at different times. Moreover, candidates can now record verbal resumes so recruiters can have a quick look. The technology is expected to change recruitment completely in 2023. With newer inventions every day, recruitment is expected to experience a huge technological change to ease out everyday tasks and hire the best job seekers. With the advancement, the traditional recruitment job can be taken up by machines, and you never know, there could be a career change from recruitment to something bigger for the recruiters.
Skill-based recruitment
Skill-based recruitment is trending compared to experience and education-based recruitment; the latter is taken aback by the modern recruitment needs. Before, there were many candidates who lacked opportunities because of no degree or experience, even if they were highly skilled. Since May 2021, Microsoft and LinkedIn together have introduced digital skill learning programs, and around 30 million candidates have benefitted worldwide. Freelancing platforms like Fiverr and Upwork help earn a lot of candidates on the basis of their skills. This trend is going to spread in 2023 and in the future. Still, many organizations do not realize the importance of skills hence the trend may take time to be followed. Recruiters will, in the future, look for skills in candidates rather than their lengthy CVs.

Switch to these Recruitment Changes Now!
Recruitment trends keep on changing with time. Right now, the world is still surviving a pandemic which has brought along huge uncertainties. Recruiters are still figuring out better ways to perform their jobs, so there is no right answer for improving recruitment. Recruitment 2023 is all about experiments. Candidates seek greater satisfaction and know their worth because of rising job opportunities in the virtual world. More applicants seek a better experience, and recruitment is becoming more candidate-centric. To know the candidates better, employers are utilizing recruitment software to make data-driven decisions for attracting candidates. The competition between businesses is stronger than ever before, and it is the candidates who decide what kind of work they want to do and with whom. You, as a recruiter, can follow these recruitment trends to find your perfect match. If you can think of a better recruitment plan, go ahead and implement it because 2023 is all about experimenting.

Join Our Award-Winning AI Recruitment Software
Demos are a great, fast way to learn about iSmartRecruit.
Connect with us now to learn more!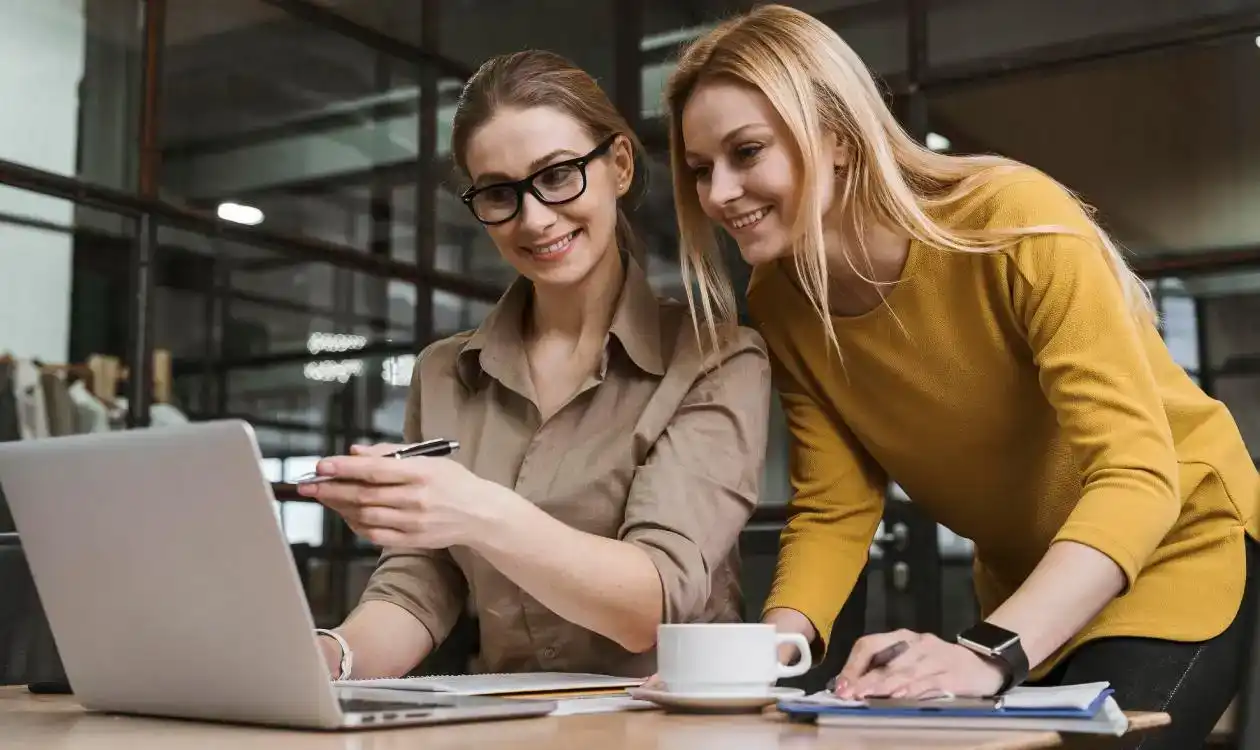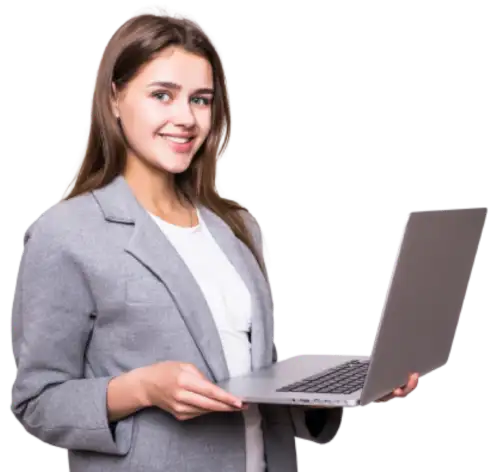 I hope you enjoy reading this blog post.
If you want our team to automate your recruitment process, just book a live demo.