Unlocking Excellence: How HitContract Elevated Hiring Quality by 38%.
How HitContract Elevated Hiring Quality by 38%.

Campus recruitment is a process of finding, attracting, engaging, and hiring entry-level employees, interns, and freshers from college campuses. Often, it involves working and building strong relationships with the university career centre service and attending college career fairs to connect and meet the young talent and recent graduates in person. 
In addition, campus hiring becomes incredibly important for organisations as the current labour market is pretty tight, and companies need help finding suitable candidates. Therefore, nearly 20 million students attending college in the USA generate an invaluable talent pool that fulfils the instant staffing requirements and serves as a future talent pipeline, according to the report of the Fast facts by NCES. 
The main players involved in driving the campus recruiting process forward are Employers, Campus recruiters, University career development centres, HR managers, Hiring managers, Recruitment marketing companies, and Recruitment software. 
In order to hire better people faster, companies are maximising their campus recruitment efforts and searching for ways to enhance the campus recruitment workflow. 
This blog covered the high-impact campus recruiting strategies and innovative ideas to hire the best talent from college campuses. So, let's begin!
High-impact Strategies for Your Next Campus Recruitment 
1. Pre-plan activities for effective campus recruitment 
The recruitment team needs to make a strategic plan before conducting a campus hiring and come up with future obstacles that might occur and probable solutions to mitigate them. 
Define career-fair goals 
Determining clear job-fair goals enables the recruiting team to source the best potential talent and construct a concrete pipeline of entry-level talent. It is also helping the team to communicate the recruitment goals and company culture with the candidates at the events like co-op programs, summer jobs, and internship programs. Hence, campus recruiters need to work with every department of the organisation to understand the hiring requirements and later hiring goals.   
Assess campus relationships 
Employers, hiring managers, and recruiters must choose career centres and on-campus organisations very carefully. It would be foolish to target ineffective university partnerships or career centres that don't provide high-quality hires, as their resources and time are limited.
The team can take references from previous year's hires and find the best programs, schools, and universities that provide suitable talent. Once they have found the best, don't delay reaching out to their respective career centres. 
Find & select a company representative 
Business representative becomes the face of the company. He/she will be the first person to welcome the candidates and provide a company introduction. So, it is extremely important for organisations to choose the right representatives as they won't get a second chance to make a positive first impression. 
While choosing a representative, the company should keep in mind that he/she possesses thorough knowledge of the open position and company culture and must be enthusiastic about the firm. 
Market employment fair presence 
Employing online campus recruitment software to promote career fairs or the presence of the organisation and elevate pre-registration. The recruitment marketing team can be creative and share information on social media platforms with the sign-up link and offer them a section on your career page that allows interested applicants to apply and upload their resumes. 
Also, run email campaigns to target the potential talent you met last year and send them compelling mail with a sign-up link in the email. 
Create engaging promotional content 
Students can easily access information about the company and prospective employers on the internet by visiting the company's website, social media platforms, and third-party review sites. Hence, designing helpful content that targets college graduates and effectively communicates your messages to the target audience is vital. 
 For instance, if your company is hiring for marketing and sales roles, then illustrate the entry-level career path at your company. Whereas, for sales roles company can showcase the biggest achievement of the sales department or the challenging sales campaign, the team has executed successfully. 
Plan for Job fair logistics 
Along with creating compelling content, the team also needs to pay attention to job fair logistics. It includes acquiring materials such as business cards, name tags, booth attractions, giveaways, tablets, etc. 
By planning early, the team can start brainstorming about what, when, where, and how to acquire job fair resources. In addition, The hiring manager should elaborate on the plan with a timeline of material pick-up and drop-off, setting up the booth, and key responsibilities of each team member for attendees. 
Train the hiring team 
Avoid chaos during recruitment; training the team would be a good idea. Employers must clearly communicate their hiring needs and the metrics they hope to achieve by the end of the hiring process. Also, the hiring manager can allocate specific recruitment tasks to the team member. This way, the hiring becomes more structured. 
Make a plan for post-career fair communication
Job fairs offer candidates wonderful opportunities to learn about company culture, interact with them, and make an in-person connection. On the other hand, it allows campus recruiters to build positive relationships with potential talent. So, the recruitment team needs to have a plan for effective communication and interaction with potential candidates after the career fair event. 
Indeed, the saying is true: "a simple gesture of thoughtfulness can yield unexpected results." So, the recruitment team needs to make small efforts to interact and can use hiring software that allows them to personalise emails to candidates, acknowledgement messages for visiting their booth, and messages that encourage them to schedule interview screening. 
2. Advertise and communicate for Campus Recruitment 

Initially, 79% of global active candidates were very likely to use social media platforms for job searching, as found in the Glassdoor survey. Thus, the recruitment team can leverage the fruitful benefits of social media by connecting with active candidates and building strong relationships with them. Ensure that your social media marketing strategy includes branding the organisation as the best place to work, where freshers can learn new things and thrive in their professional careers. 
Besides effectively conveying company culture, recruiters can immediately reply to the doubts candidates might have via social media platforms. Also, one thing recruiters need to keep in mind is that the content they create should be findable and mobile-friendly as it is the tool the young talent use to explore career opportunities. Also, recruiters actively interact and keep in touch with their previous top candidates and former interns they found via social media. The team need to facilitate their career development and create a way for them to join the organisation. 
3. Opt for technical solutions for efficient campus hiring 

Campus recruitment tools can speed up the process, save time, and, most importantly, it is cost-effective. Therefore, campus recruiters must keep themselves up-to-date with the rapidly changing work landscape and determine the recruitment tools that make it efficient. 
When choosing the right recruitment tool for campus recruitment, recruiters need to remember the recruitment goals they want to achieve and the stages and tasks of the hiring workflow after deciding that they can explore various recruitment solutions for an effective campus recruiting process.  
Initially, the team required top-quality virtual event software to conduct remote job fairs and connect with freshers virtually. Online tools like Brazen could be a big help for recruiters and HRs to conduct virtual employment fairs and networking sessions with ease. The tool also allows recruiters and applicants to do one-on-one interactions through webchat. 
Secondly, campus recruiters can employ AI-powered recruitment software such as Applicant Tracking System and Candidate Relationship Management Software to smoothly manage campus recruitment. By utilising such software, recruiters can efficiently and easily conduct hiring tasks like recruitment marketing, screening candidates, automatically reviewing resumes, scheduling interviews, conducting video interviews or one-on-one interviews, sending offer-letter, managing offer letter workflow, and smooth onboarding. This all-in-one hiring software makes the recruitment of entry-level employees more streamlined. 
4. Partnership & collaboration with college career service 
University offers career service centres to support their students and help them to connect with potential employers. Companies can use this opportunity to upscale their image in students' eyes by inviting their recent peers who have a fresh outlook on the college-to-career transition and grow the topics of interest. The career service centre provides opportunities for companies to promote their positive company culture, career advancement opportunities, diversity, and work-life balance. 
By collaborating with university career services, companies can host and sponsors student-centric events and take follow-ups with potential candidates to join them. 
5. Efficient resume and interview screening 
Resume screening can be easily and effortlessly done with AI-powered features of hiring software like resume parser. The tools import resumes from various job boards and scan thousands of graduates' resumes,  detect relevant keywords, and find suitable candidates for the interview round. 
The interview stage is of utmost importance for recruiters and HRs. So, to conduct it efficiently interview management tool becomes handy in managing the interview workflow. 
Both of these tools serve to automate the recruitment process and lessen the time and cost of hiring, which is the organisation's primary goal.
6. Effective Onboarding 
Onboarding is an incredibly important stage as it increases the employee retention rate of the organisation. Hence, using the right tool to create positive experiences for the freshers and entry-level employees can build healthy and long-term relationships with the employees. 
Hiring software provides features for smooth onboarding. Once the student accepts the offer letter, it changes the candidate's status as hired. It automatically sends the welcome mail and asks for the documents for the verification process. Also, the onboarding feature offers information about the company, the people and the roles to the new hires via email. 
7. Essential recruitment metrics to improve campus recruitment 
It is incredibly important for campus recruiters to measure the success of the recruitment process. So, tracking recruitment metrics is the way to calculate the efficiency of the workflow. Also, recruitment KPIs enable the campus recruitment team to fuel a data-driven process and improve and tailor recruitment. The metrics must be aligned with the recruitment goal of the organisation. 
The following image is the best depiction of the company's goal and the recruitment metrics hiring managers and recruiters have to keep an eye on to measure the ROI of the talent acquisition process. 

Benefits of Campus Recruitment 
A survey conducted by NACE showed that 56% of respondents said that they would increase the hiring of college students, and 41% would maintain the number as it offers plenty of benefits. Campus recruitment enables the organisation to hire young talented minds to meet the requirement of work in new technology.

Also, in today's fast-paced life, recruiters want to save time, cost, and effort in the recruitment process. Campus recruitment enables them to directly connect and coordinate with college/university students. This benefit simplifies the hiring process. 
 Indeed entry-level employees are more loyal to their employers, and if, in the campus recruitment process, they feel valued, then it increases the retention rate and employee productivity. Clear communication also plays a vital role in raising the retention rate of the company. 
The main advantage employers get recruiting from campus is that it offers candidates who have a fresh perspective of the real world a high level of confidence, passion, and dedication. 
Along with the experience of new technology, freshers are quick learners and good at multitasking work. Also, as they start their professional career, they are enthusiastic about learning new skills and aim to learn a great deal during their early stage. 
Real-world Ideas to Attract University Talent & Entry-level workers
1.  L'ORÉAL
L'ORÉAL hosts the "Taste of L'Oréal" internship recruitment program every year, where they offer a wonderful opportunity to 100 undergraduates and graduates to learn what it feels like work at L'Oréal. 
 In this event, the company invites students to Newyork city for in-depth orientation, work on a case study, and presentations from presidents of different Divisions. Here, the students who participated can also learn more career choices and get the opportunity to interview in person for the open role. 
2. Amazon 
In the USA, Amazon was growing rapidly. As the company was consistently expanding, there was a greater demand for talented individuals for a 'fulfilment network' where people needed to package and deliver orders. Hence, in 2017, Amazon arranged the largest recruitment event in the USA, attracting at least 20000 applicants. 
The amazing package of the organisation drew many active candidates and college students with pre-payment for tuition and medical benefits for full-time positions. 
It established locations in Newyork, Washington, Ohio, Maryland, etc. their guided tours of the facility were delivered to all the potential hires and are the cherry on the cake. Also, interviews were conducted in tents set up outside.
Final Thought on Campus Recruitment Strategy 
In conclusion, there are many unique ways to attract and hire recent graduates online or offline. Organising virtual job fairs, employer webinars, hackathons, micro-events, co-ops and internship programs are such ideas that open the doors for organisations to build a strong recruitment pipeline. 
Along with hosting talent attraction events, campus talent acquisition can be done with strategic planning, collaborating with the recruitment team and hiring managers, networking with targeting institutions and building strong relationships with them, promoting employer branding, and outreach to the candidates via social media platforms. 
Happy Campus Recruiting!!

Join Our Award-Winning AI Recruitment Software
Demos are a great, fast way to learn about iSmartRecruit.
Connect with us now to learn more!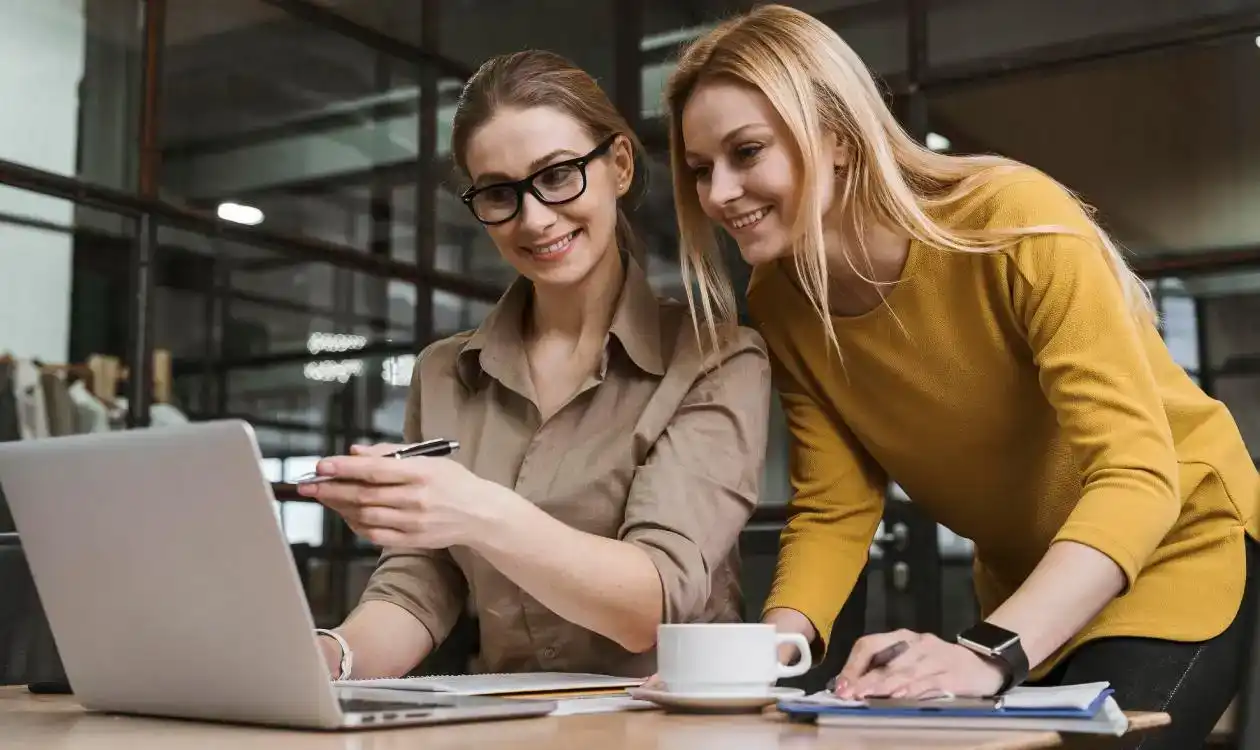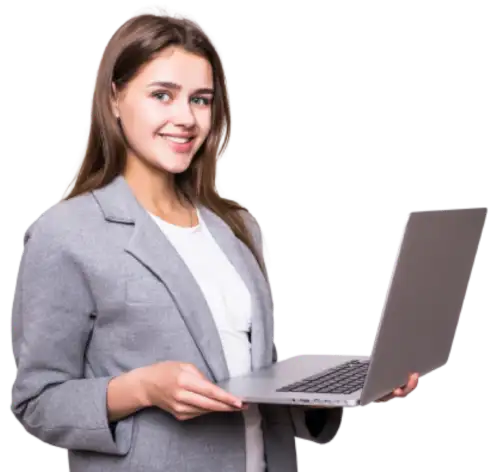 I hope you enjoy reading this blog post.
If you want our team to automate your recruitment process, just book a live demo.