Unlocking Excellence: How HitContract Elevated Hiring Quality by 38%.
How HitContract Elevated Hiring Quality by 38%.

The market has become candidate-driven, where they have the liberty to pick and choose who they work with. Recruiters and hiring managers need to think out of the box to stand out from the crowd. They need to get creative and leverage technology like Recruitment Management Systems and automation to find potential talent in unexpected places. To put it simply, depending on conventional hiring practices to attract top talent will not cut it anymore. 

In addition, The last two years have been a doozy. The tech industry saw major ups and downs due to the pandemic, which led to further worrying events like the Great Resignation, inflation, and recession across the globe. 
Additionally, the skills gap has been at an all-time high. Nearly one-third of employers surveyed in the Future Of Work 2022 report by Monster agree that the IT skills gap has increased from a year ago. 87% of employers say they have trouble finding qualified talent as a result. In fact, a 2022 Salesforce study shows that 93% of CIOs hold the Great Resignation responsible for making it harder to hire and retain skilled employees.
2022 holds the promise of a new start for the modern recruiter—think technology, automation, and digitisation. The right recruiting tech stack will enable you to streamline your entire recruiting life cycle, develop strong employer branding, and have potential candidates excited about working with your company! On that note, let's talk about Recruitment Management Systems and how they make the life of a recruiter easy.
What is a Recruitment Management System (RMS)?
A Recruitment Management System is the definition of "let technology do the heavy lifting!" It is the complete recruitment arsenal that every recruiter, hiring manager, and talent acquisition professional should have in their corner to make informed hiring decisions. 
It is an integrated software platform that can automate each step of the recruiting process—from sourcing, screening, engagement, and interviewing to onboarding; your Recruitment Management Software can identify gaps in your hiring process and make it more efficient.
The right recruiting management system will bring about a marked improvement in your candidate sourcing and management processes.
Recruitment Management Systems are used for a variety of functions like talent sourcing, applicant tracking, candidate evaluation, hiring and onboarding.
The one thing recruiters are always short on is time. They are expected to fill roles within unrealistic timelines, manually pour over thousands of applications, and keep potential candidates engaged with real-time feedback all at once - a walk in the park, clearly.
All jokes aside, this is where investing in an advanced recruiting tech stack that pulls out all the stops is beneficial to recruiters. A Recruitment Management System automates routine, repetitive tasks and frees up a major chunk of time for your recruiting team. It is also an easy and smart way to help organise your internal processes, scale recruiting efforts with AI-powered tools, and improve candidate experience.
How to Select the Right Recruitment Management System (RMS) for You? 
Owing to the boom in technology, the markets are saturated with a multitude of recruiting software options. Finding the right toolkit may be akin to finding a needle in a haystack, which is why we carried out in-depth research on what recruiters and hiring professionals look for in a Recruitment Management System.
While keeping in mind your specific hiring needs, here are the top 6 important features to watch out for when choosing a Recruitment Management System.
1. Talent sourcing
Instead of manually scouring the Internet for suitable candidates, Recruitment Management Software enables you to distribute your jobs on social media, popular job boards and other digital channels to find the perfect match for any role. You can tailor your search based on the job role with AI-based candidate matching algorithms, years of experience, or geographic location and run advanced searches at scale rather than manually building your own Boolean search strings. Parse resumes for job titles, skill sets, experience levels and more to quickly shortlist applicants. 79% of job seekers are likely to use social media in their job search.

Gain further visibility of your job postings by promoting them on social media channels directly from your Hiring Management System. This reduces your time-to-fill metric and widens your talent pool in the long run.
2. Applicant tracking and resume management
Centralise all candidate application information like personal and professional details, organise prospects based on skill sets and experiences, track communication and filter resumes, and maintain an engaged talent pool at your fingertips. 
A Recruitment Management System offers automated resume parsing and screening of candidates' resumes, which also lowers human bias and errors. You no longer have to worry about going through mountains of resumes manually.
Track each application and candidate's progress during the different recruitment stages. Update them about interviews, rejections, and feedback in real time and nurture them with automated messaging about your company, events, and other information.
Such a database can be accessed by all team members, and it becomes easy to have everyone on the same page. You'll also be able to create and nurture a pool of passive candidates that you can call upon in the future.
3. Candidate assessment
Speed up your recruitment process and quickly screen candidates with pre-screening cognitive and behavioural assessments that you can schedule from your recruiting management system. Auto-reject candidates who don't meet the selection criteria and identify those who won't be a good fit for the role you're hiring. Additionally, this reduces switching between multiple applications and tabs.

4. Interview/Offer management
Schedule live video interviews from the interview management module for the shortlisted candidates to assess their skills accurately. Any good Recruitment Management System offers interview scheduling, feedback, and integrating calendars like Google or Microsoft with the software. Once the candidate clears this phase, you can use the built-in templates to create or customise offer letters and roll out professional offer letters to boost your acceptance rates.
5. Onboarding
Smoothly monitor the onboarding of the selected candidate. Send automatic alerts to new hires to fill out online forms like compliance, benefits enrollment, confidentiality agreements, etc. An onboarding portal within your Recruitment Management System (RMS) enables the candidate to complete documentation and other tasks seamlessly. Organisations using dedicated onboarding technology are 60% more likely to see an increase.

6. Reporting and analytics 
A great Recruitment Management System provides comprehensive reports to help you make data-driven hiring decisions. Leverage reports with advanced analytics to get actionable insights into candidate interview status, recruiting metrics, offer acceptance rates, and much more.
Top 3 Benefits of a Recruitment Management System (RMS)
If the features mentioned above haven't convinced you yet to invest in a Hiring Management System, allow us to put forth some truly practical and profitable advantages of incorporating an online Recruitment Management System into your hiring process.
Here are the top 3 benefits recruiters and hiring managers can leverage using a Recruiting Management System.
1.
Recruitment Management System 
Improves productivity
Old-school recruitment entails tedious tasks and mountains of paperwork. On the other hand, modern solutions like Recruitment Management Systems come equipped to help recruiters rest easily at night.
You get to use your time more efficiently, using an all-in-one Recruitment Management Software to take care of posting jobs, searching for candidate data, automating manual processes, keeping everyone in the loop with leaderboards, and essentially streamlining the entire recruiting life cycle.
You can then focus on fulfilling other essential activities like creating candidate profiles and compelling job descriptions that require a lot of time and manual effort.
2. Slashes time-to-hire and improves the quality of hires
Any good Recruiting Management System handles applicant tracking and resume parsing. This involves screening resumes, monitoring the status of each applicant, scheduling them for interviews, and updating them on their progress in each stage of the hiring process at a fraction of the time it takes to do it manually. 
As a recruiter, you get to prioritise your time well now that you're not bogged down by routine tasks. You can dedicate effort and resources to a major step in recruiting - sourcing. Your Hiring Management System enables you to tailor candidate searches to every role with advanced search capabilities and improve the quality of hires by helping you reach out to untapped talents, such as passive candidates in the market.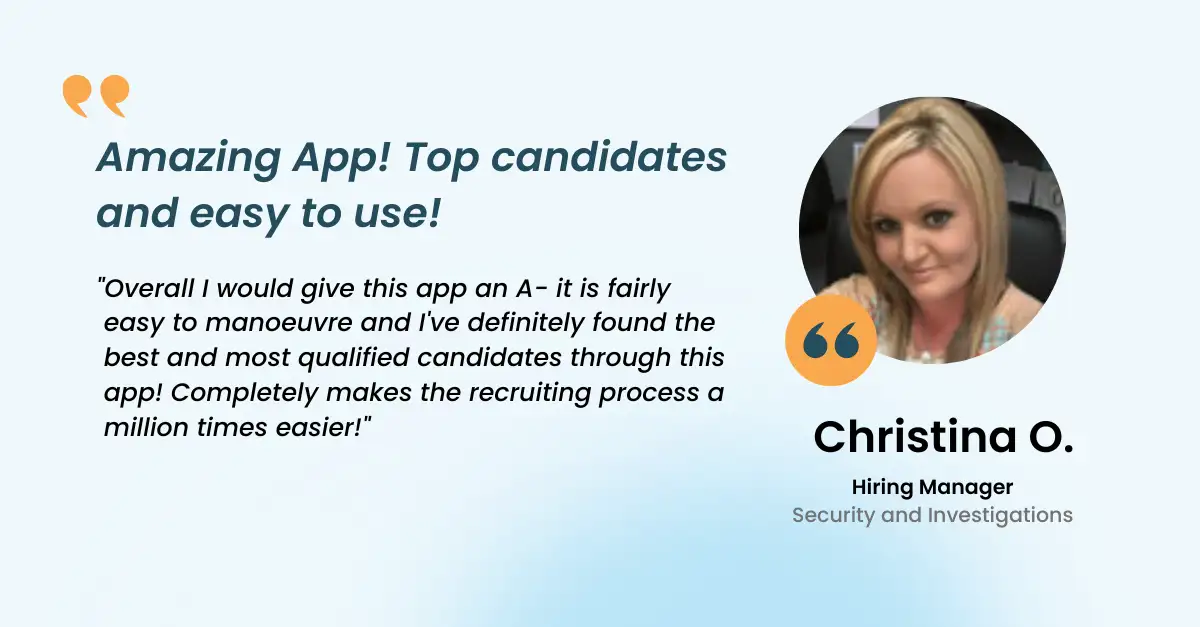 3. Better candidate experience via the Recruitment Management System (RMS)
If a candidate's first impression of your company is a lengthy, complex application process, you know they are dropping off mid-way. On the other hand, a seamless process with easy application portals, taking extra care of each candidate by ensuring they are aware of their progress in every stage, and providing a smooth onboarding experience can highlight your company in all the right ways and land the perfect candidate over a competitor.
You can also create email campaigns to send personalised emails to nurture prospective candidates. A positive candidate experience goes a long way in cultivating a strong employer brand.
In a nutshell, an online Recruitment Management System optimises your complete recruitment process from end to end, boosts the productivity of your hiring team, and leaves potential candidates with a memorable experience.
Indeed, Recruitment Management Software is crucial for mass recruiters and staffing agencies to streamline and manage their overall recruitment workflow.
By using the Hiring Management System, recruiters get some other benefits like efficient candidate tracking, customised recruitment workflow, a centralised candidate database, streamlined onboarding, improved and timely communication and time and cost savings. 
Recruitment Management Systems For The Win!
Ask any recruiter what they dream of; it would be about how painless tech recruitment could be—post a job vacancy, watch as the applications stream in, and then select the best out of them, just like that.
Recruitment Management Systems are one step closer to that dream. They check all the boxes and come armed with additional useful features like a customised application portal for a seamless candidate experience and advanced analytical reporting.
A smart Recruitment Management System solution gives you an opportunity to change the way you approach hiring to source and attract the cream of the crop! What are you waiting for?
.
.
.
Want help with managing your recruitment tasks efficiently? If so, then book a free demo now!
See how our highly scalable Recruitment Management System (RMS) can help you streamline your overall recruitment process from sourcing the candidates to onboarding the most suitable talent faster and more effectively. 

Join Our Award-Winning AI Recruitment Software
Demos are a great, fast way to learn about iSmartRecruit.
Connect with us now to learn more!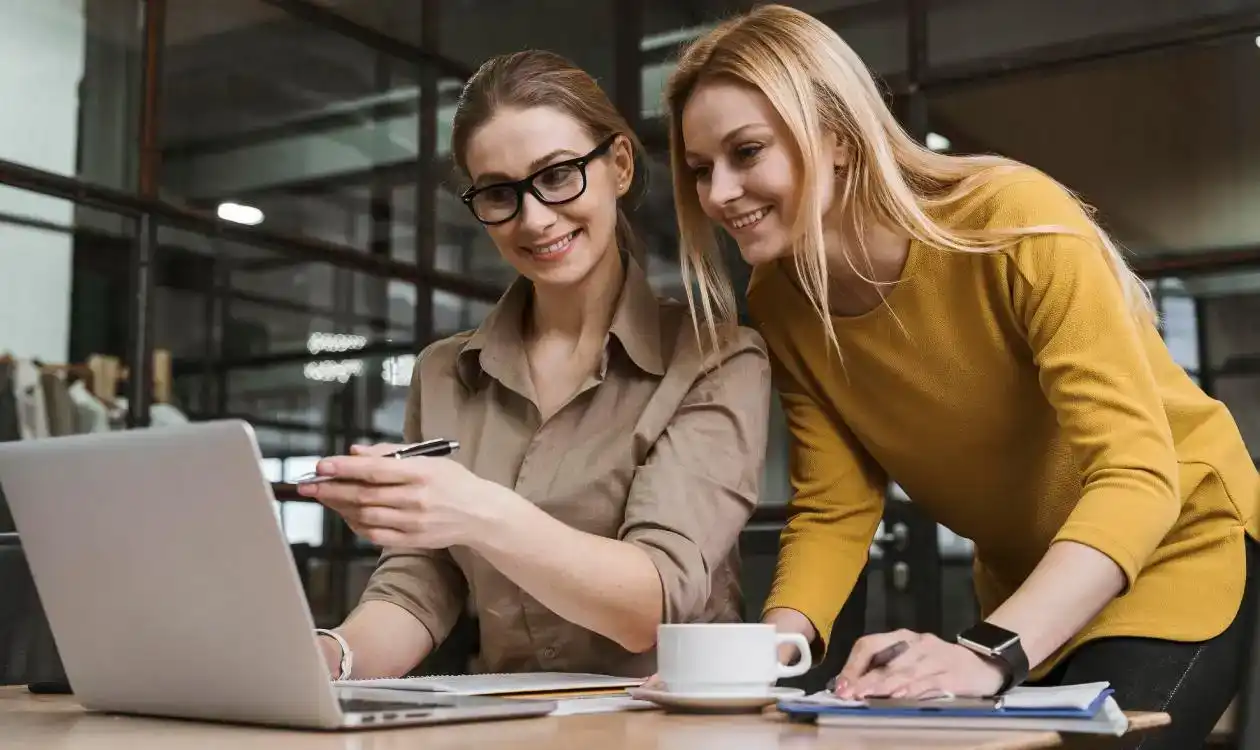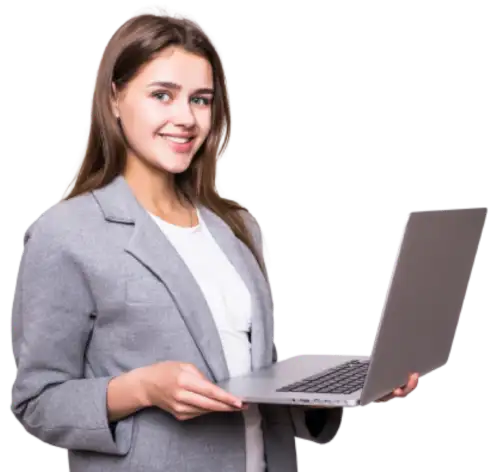 I hope you enjoy reading this blog post.
If you want our team to automate your recruitment process, just book a live demo.