Unlocking Excellence: How HitContract Elevated Hiring Quality by 38%.
How HitContract Elevated Hiring Quality by 38%.

In this technology era, one of the most popular and functional software is resume management software. The resume management software guides the recruiter to choose the right candidate by shortlisting, filtering, and engaging. Check out this blog to know what resume management is, why we need resume management software, and the features that make it distinct.
As a business owner, you always receive plenty of resumes from people who are looking for jobs. Since you cannot turn them away and you want always to make sure you have the best talents, it is important for you to make sure your screen and store them perfectly such that when you need them, it will be easy for you to pick the most qualified ones.
Resume Management software is meant to make you have a smooth and effective recruitment process that will make you acquire the best talents at all times.

What is Resume Management?
Recruiters and hiring managers spend a load of time organising and handling the candidate database. However, the candidate database contains the resume of candidates.
A good recruiter's job is to review each resume and pick up the most fitted candidates' resumes. But this is one of the major problems. Thus, managing and handling the resumes in order to find out the matching candidates' resumes quickly. 
The resume management software that is also often known as resuming sorting software, resume management system, and so on, is the concept related to resume handling and organizing. This software is utilized to the source, gather, handle and store the resumes.
The core focus of resume management software is to eliminate the manual time-consuming process of picking up the right talent.
Benefits of Resume Management Software 
At times roles are really confusing, and even the way people grade employees real matters. If you don't want such confusion, it is important to make sure you use the candidate tracking software. Candidate tracking software will help you to outline all your job requirements from skills to academic qualifications so that applicants can easily look at your job requirements and know whether they qualify or not.

#1: Enhances your hiring tool
Every time you want to hire people, you always go through pools of resumes to ensure you find the most appropriate candidate. Many times recruiters peak in a random manner without using any kind of valid selection criteria. The drawback of this is that you will not be able to get competent talents that can serve your company perfectly. Resume management software enhances your hiring tool by making sure all candidates are well-stratified so that you know whom to pick and shortlist for interviews.

This in return, simplifies your hiring process because you will have valid screening criteria to make you select the best people. Resumes are grouped according to the expertise, experience, and skills of your candidates on the database so it becomes easy for you to easily screen your candidates and know who is perfect for your role.
#2: Enables you to hire only talented candidates
As you organize resumes, you will realize that the best and most talented candidates are surfacing on top of your list of candidates. This will enable you to conduct interviews with only the best kinds of professionals at all times. Your company will be equipped with the best professionals so it will be easy for you to progress and achieve your company goals.

Resume management is the best kind of software you need to use if you wish to retain the best talents in your company. It also makes it easy for you to respond and correspond with candidates since it is easy for you to contact all your members at all times. Resume management software is meant to bring extreme efficiency to your job candidate management. Whether you are a small or a large-scale business, you will always find this app to be helpful for your business hiring services.
#3: Reduce the time per hire
According to the research, on 1 job posting, recruiters receive approximately 250 applications. And, the recruiter takes 2 minutes to screen each resume, i.e., a total of 250*2=500 minutes. In contrast, resume management software takes 2 seconds to screen all the resumes without a break.
The AI in resume management software automatically filters out the best matching candidates list for the job. Also, provide the matching percentage. This score will help the recruiters to choose the candidate's resume effortlessly without wasting single plenty of time.

#4: Unbiased hiring
Hiring is the process where, despite not wanting unconscious bias to take place toward many things, it will. Recruitment is not an extraordinary task. Many times employers choose the candidate just by reading the name.
There are many factors that influence unconscious bias in the recruiting process, like gender, race, religion, etc. 
Resume management software eliminates this unconscious bias from the process through its AI-based feature. Diversity is one of the strategies for successful hiring. And this is possible if the unconscious bias component will escape from the hiring approach.
It Does Not Require Any Kind of IT Services from Your Department

Many business owners are afraid because they think such software may require IT, experts. This software is managed by the developers, and it can be installed in your business without the need for services from your IT department. If you want to have a perfect outcome, it can be installed so that you just do the best kind of resume management. Your work will be just to receive resumes, manage them, and retrieve them, but you will not need to always seek IT services for the software.
Comes with Maximum Convenience and Affordability
Every company is different in terms of operations and layout which is why this kind of software can be customised to match those large-scale and small-scale businesses for you to enjoy the maximum usability of the software.

It comes with an option or section where you can create questions and ensure you have perfect kind applicants. The questions will filter out all unnecessary applicants so that you remain with only the wonderful and perfect applicants. It will enable you to customize all your operations to ensure you hire the best candidates at all times. There is completely personalized training where you will be able to train until you become fully aware of the whole software and how to use it so that you meet the desires of your company.
Important Features of a Resume Management Software
You may be wondering what could be the most important feature in resume management software. Well, features could be different, but there are the key ones that you always need to make sure your software contains if you wish to receive the best service.
Here are some of the features.
#1: Automated email communication
This is a perfect feature because at times you need to contact hundreds of contact to invite them for interviews. It might take lots of hours to write such emails, but through automation, you will be able to enjoy wonderful and quick communication. All emails will be personalized to address each candidate by their identity.
#2: Promote job posts on various platforms
You need to know that your job post needs to be placed on perfect platforms for you to attract the best kind of candidates. The resume management software and your recruitment software work together to ensure your job posts are placed on perfect platforms where you will see plenty of talents applying to your jobs.

#3: Analysis and reporting
You need to know that if you don't know the data from your resume collection, you will not be able to hire the best candidate. For this reason, resume management software always makes analysis all resumes and ensures you are given the best information for you to select the best candidates for your company. Every time a candidate updates their skills, you will also be presented with all facts and data so that you be sure of who to hire in your company.
#4: Resume uploading and parsing
Automatic scanning and resume parsing is a windfall feature for recruiters. Every job is unique, and every job application and resume too. Consistently checking the same bundle of resumes is meaningless as well as a time-consuming method. The Resume uploading feature of resume management software enables recruiters to store the endless resume in the system from different mediums. Resume parsing automatically fetches and fills all the information from the resume to the candidate profile within a second. 
Final Thought about Resume Management Software
You might be wondering whether this kind of software is best for your company or not. Resume management software is perfect because it will simplify your hiring process and even enable you to manage the best candidates so that you hire top-quality talents and employees.
For further information, you can also write to us at [email protected]. Please do share our blog on your social networks.

Join Our Award-Winning AI Recruitment Software
Demos are a great, fast way to learn about iSmartRecruit.
Connect with us now to learn more!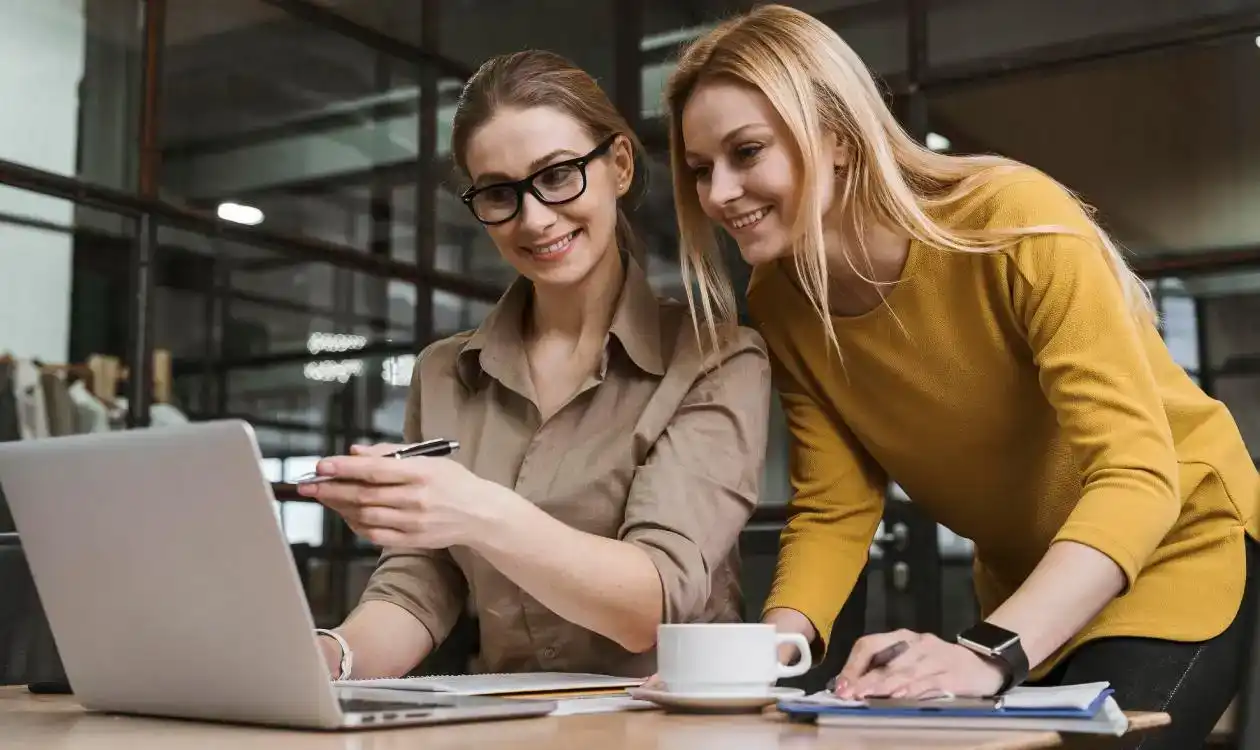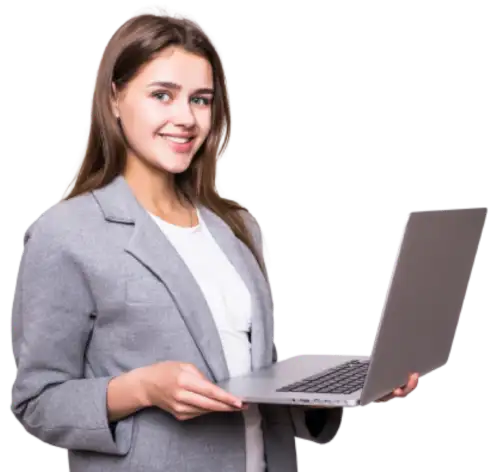 I hope you enjoy reading this blog post.
If you want our team to automate your recruitment process, just book a live demo.