Unlocking Excellence: How HitContract Elevated Hiring Quality by 38%.
How HitContract Elevated Hiring Quality by 38%.

Many companies rely on the HR department to analyse and organise employees. The HR department is always on its toes, trying to follow, evaluate, and correct employees in a bid to enhance company productivity. 
At times, most of these HR departments do not possess the efficiency and capability to deal with employees at the best of their level possible.
Talents are vital in your business, and you need to make sure you always manage them appropriately so that you get the best kind of outcomes. 
To eliminate errors in managing your staff and to ensure you keep your employees on track, you can use the Talent Management System.
What is a Talent Management?
Talent management is a constant process of strategically organised process of finding, hiring and retaining the right talent and helping them grow to their optimal potential while keeping organisational goals in mind. 
Talent management is essential nowadays as it helps HR departments to create a motivated workforce that retains a longer time and aligns with the long-term goals of the company. 
Also, managing talent efficiently generate fruitful outcomes for the organisation, such as improved productivity, cost reduction, easy recruiting of in-demand talent, and minimised disruptions. 
Process of Talent Management
As we learn earlier that talent management is the process of sourcing the perfect candidates, hiring them, and helping them realise their capabilities so they can work and lead effectively.  
Generally, HR professionals follow the below steps for talent management. 
1. Source: Find perfect candidates outside or within the organisation who are most suitable according to the requirement of open job demands. (Use methods like employee referrals, social recruiting, and job boards to find the right candidates.)
2. Engage: Constantly interacting with the potential candidates and providing the answers to their questions, communicating company culture and positive work environment to attract them to apply for the open position. 
3. Recruit: Use candidate assessment tools, prescreening questionnaires and interviews to filter the best talent and make an offer. 
4. Develop: Offer valuable learning and development resources which are relevant to new hires' expectations and needs so they can do their work more efficiently. 
5. Perform: Monitor employees' work performance after the training period and gather insights to make more informed workforce decisions. 
6. Recognise: Manage employee compensation in an equitable manner and rewards the top performers. 
7. Plan: Make growth plans that enable employees to advance their careers when opening become available. 
To conduct the whole process of managing talent can be easily done by the talent management system. 
Let's understand how! 
What is a Talent Management System?
A Talent Management System, also known as TMS, is an integrated software module that offers a core talent management process, including recruitment, onboarding new hires, performance tracking and management, learning management, professional development, compensation management, and succession planning. 
TMS can be categorised into two parts. 
1. Complete TMS Platform: This type includes modular tools that support a broader range of recruitment activities. The user can select any features they'd like to streamline and manage their daily activities accordingly. 
2. Tools for specific requirements: Tools in this category address particular candidate management or hiring need. For instance, Payroll automation is used to track and streamline payroll workflow. 
How Does a Talent Management Software Work?
Talent management system offers various features and integration options to track, store, and secure employee data that helps in their development, performance enhancement, and satisfaction. 
It helps HR professionals to manage various activities, including: 
1. Strategic planning: TMS platform helps to make sure that talent management strategies are planned to fulfil the long-term goals of the organisation. 
2. Recruiting candidates: It manages the entire hiring workflow, from sourcing the potential candidates to making an offer to the most suitable talent. 
3. Smooth onboarding: It enables paperless onboarding and document verification process and makes sure that candidates have a positive experience during the process. 
4. Managing employees: It manages and tracks the performance of each employee and, based on the guide, action planning for constant growth. 
5. Designing: It prepares an accurate compensation model to reward the top performers of the organisation. 
6. Retaining: It ensures that each individual has a modern and engaging learning experience. It recognises every employee and increases the retention rate. 
Why is a Talent Management System required?

1. Facilitates Learning of Employees
An increased body of knowledge is one of the things that you need to always take care of. Once your employees are not able to execute duties as needed, your general company performance will reduce. 
The system can enable you to deliver teachings to your employees so that you enjoy the best outcomes at all times.
Once your employees possess knowledge in the field, it will be easy for them to work under minimal supervision. HR software is more effective in delivering regular teachings than the classroom teachings that many bosses organise.
2. Employee Productivity Tracking
Before the coming of the talent management software solution, many companies used to do an annual evaluation to determine the kind of work done by every employee. 
This was very challenging, and many people would mess with the company the whole year until the end of the year when their mistakes would be identified and rectified.
The Talent management system can display the mistakes, competencies, and other kinds of problems employees display so that you rectify them quickly. 
Once all employees are working perfectly, you will be able to attain maximum company productivity.
3. Acquire the Best Talents from the Market

There are many instrumental professionals out there who can ensure your company is placed at the top in terms of performance. Acquiring these talents could be a problem if you don't use the proper reviewing and employment channels.
Talent Acquisition Software and Talent Management Technology will always make sure you hire the best talents because it comprehensively reviews candidates and communicates with previous employees to let you know the kind of person you want to hire. 
You will be able to leave the incompetent and employees the most competent ones for your company to have maximum productivity.
4. Enables Staff Support
Your employees are your asset, and you should treat them the way you treat most of your assets. The talent management system solution can examine, evaluate, and give feedback to all employees. 
Employees can as well file their concerns, and you will see them on the system so that you quickly act.
You don't need to go office after office, but instead, you will be getting all feedback from the software, and you will be able to apply all that is needed for you to enjoy the best outcomes from your employees. 
Even in offering rewards, retention programs, and other employee benefits, you will be using the data from the software. You are able to support them from hire to retirement.
Automated employee monitoring and evaluation not only simplify your supervision but it brings a lot of competence and error elimination from your company. 
You will be pleased to see wonderful progress day by day because all employees will be at their maximum productivity, ensuring your company goals are well met and satisfied. 
It is a system you can always be sure it will yield the most appropriate and perfect results.
Benefits of Talent Management System
A Talent Management System (TMS) provides multiple advantages to organisations of all sizes. Let's explore some of the key advantages:
1) Streamlined Talent Acquisition
A TMS streamline the recruitment process by automating tasks such as job posting, candidate screening, interview scheduling, and applicant tracking. 
This facilitates the hiring process, lessens administrative tasks, and helps organisations attract and select top talent more efficiently.
2) Boost Employee Development
The Talent Management Platform enable companies to locate skills gaps and offer targeted training and development opportunities to their employees. 
By forming personalised development plans, companies can nurture candidates, enhance employee engagement, and retain valuable employees who are encouraged to grow within the company.
3) Implement Succession Planning and Leadership Development

The talent management tool helps in recognising high-potential employees and setting them up for future leadership roles.
Organisations can eliminate risks associated with key personnel leaving, secure a smooth transition of leadership, and develop a robust talent pipeline by utilising succession planning strategies. 
4) Enhanced Performance Management
The system provides performance assessment tools and goal-setting functionalities. 
So, it helps align employee objectives with organisational goals, efficiently track progress, deliver feedback in a timely manner, and conduct performance reviews. 
By setting precise expectations and providing regular feedback, organisations can improve employee productivity.
5) Improved Employee Engagement and Retention
Talent Management Software provides mechanisms for regular communication, recognition, and rewards. 
This fosters a positive work environment, improves employee engagement, and contributes to high levels of job satisfaction and retention.
Final Thought on Choosing a Talent Management System
It is incredibly important for every organisation to consider their specific requirement and goals. 
Also, they must seek a Talent Management solution that aligns with their strategic objectives and provides functionalities that are essential for effective talent management, such as performance tracking and management, learning, development, employee engagement, and succession planning. 
In addition, while selecting the right-fit talent management software, companies must check aspects like customisation, vendor support and reputation, data security and compliance, and cost-effectiveness. 
FAQs
1. Who uses a talent management system?
Organisations of different sizes and industries utilise talent management systems. These systems are used by HR professionals, talent acquisition teams, hiring managers, executives, and employees across the organisation.
2. What business problems does a talent management system resolve?
A talent Management System helps to solve different obstacles, such as inefficient recruitment, limited employee development, lack of succession planning, inadequate performance management, and low employee engagement and retention. 
TMS tool helps to overcome these challenges, improves employee performance and engagement, and aligns their workforce with strategic objectives. 
3. What's the difference between talent management and talent acquisition?
Talent management contains a wide range of activities related to attracting, developing, and retaining employees, while talent acquisition specifically focuses on the process of finding and hiring new talent for the organisation.


Join Our Award-Winning AI Recruitment Software
Demos are a great, fast way to learn about iSmartRecruit.
Connect with us now to learn more!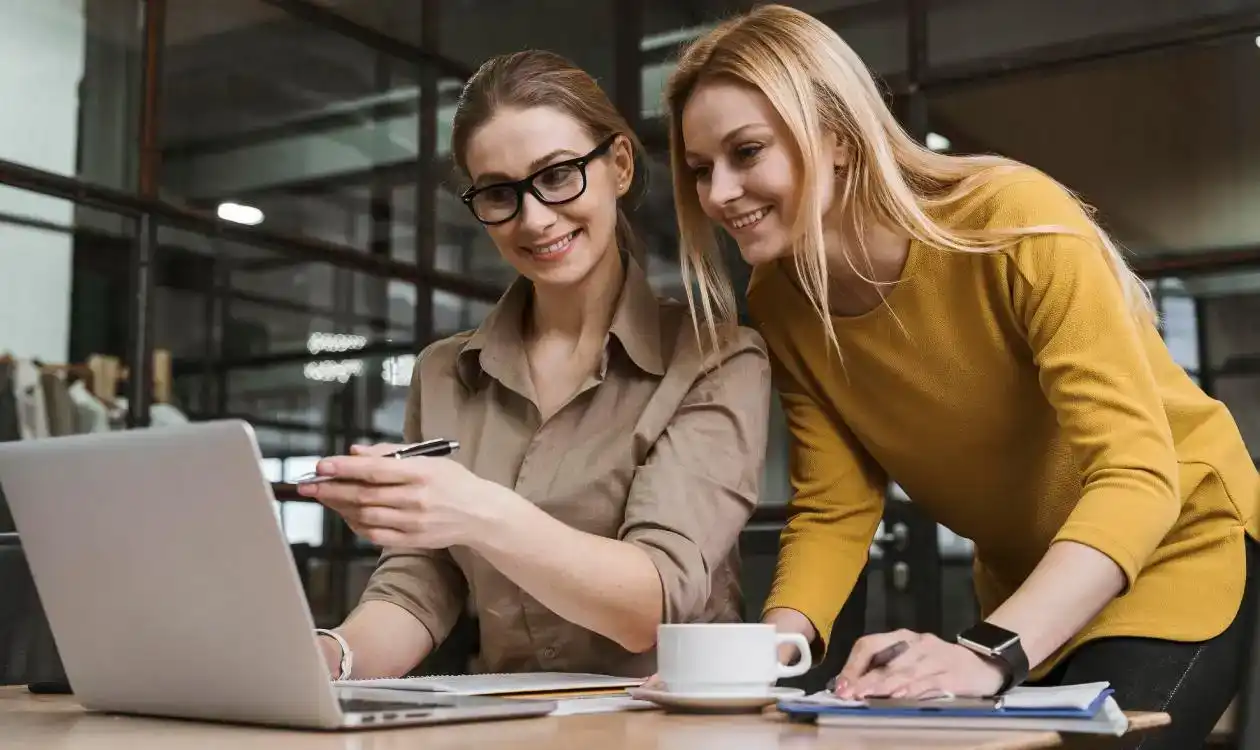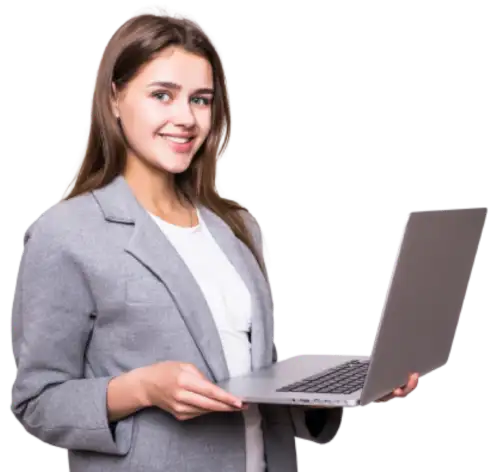 I hope you enjoy reading this blog post.
If you want our team to automate your recruitment process, just book a live demo.