Unlocking Excellence: How HitContract Elevated Hiring Quality by 38%.
How HitContract Elevated Hiring Quality by 38%.

Indeed, The tech industry evolved exponentially in recent years. The current market is becoming highly competitive because of this rapid technological development. As a result, the demand for tech talents such as software development, UX design, and data analysis has grown like never before. Nowadays, companies are hiring tech recruiters to conduct technical recruitment and hire the best possible candidate for their growth and development. 
In addition, recruiters are looking for candidates with the relevant technical skills to drive creative innovation and growth at tech firms. It includes roles like IT professional, data scientist, software developer, engineer, etc. But wait! What technical recruitment or tech recruiting is? Let's understand.
What is Technical Recruitment?
Technical recruitment - also known as technical hiring, is a process of finding, screening, assessing, engaging, and hiring candidates who are the right fit for the technical roles. Generally, companies do outsourcing processes and hire a technical recruiter to conduct a technical recruitment process. But how do tech recruiters do technical recruitment? Let's now understand the role of technical recruiters in recruiting tech talent.
Technical Recruitment Challenges Companies Face

Indeed, technology has become an indispensable part of human lives. People rely on technology for almost everything, from communicating with their loved ones to running businesses and everything in between. As a result, the tech industry has become the fastest-growing industry in the world. 
To survive in the cut-throat technology development competition, companies are under a lot of pressure to find the best tech talent. According to LinkedIn, 53% of tech recruiters face difficulty sourcing qualified candidates with the necessary tech abilities to solve tech problems. Following are some of the main problems tech recruiters face in technical hiring. 
Firstly, top-quality prospects are passive. So, they are not actively looking for a change of job. Hence, it becomes hard for recruiters to persuade them. The process of convincing these candidates is lengthy and time-consuming, and it takes a lot of effort from the recruiters' side.
On the other hand, recruiters don't want active candidates as most are freshers and don't possess the right skills for the open role. Also, there is a limitation on local talent. Companies have a tough time finding qualified candidates because technology is changing and evolving rapidly, so fewer people have the right skill set to work on the new tech. As a result, companies must use a lot of the firm's resources and time to find, hire, and train candidates. 
Secondly, communication gaps and poorly written tech job Ads are the biggest barriers between tech talent and technical recruiters. They both are different types of people who speak different languages. Often, recruiters are confident and will talk about non-tech topics and would love to start a conversation, whereas techies are more reserved and would love to talk about tech-related topics. 
Also, sometimes recruiters are not completely aware and lack the knowledge of tech roles. Hence, the job description they will write will be poor quality and may miss out on the key details which are essential for the open position, which leads to less engagement and less reach. These types of problems can be tackled and mitigated through strategic planning and tech tools, which are mentioned following. 
Top Technical Recruitment Solution For 2023
Engage in local & online communities to source talent

Recruiters must leverage the local and online platforms and communities to source the best tech candidates for tech roles. Hence, recruiters and employers need to increase their visibility locally and in the online community. They must frequently interact with the candidates to build a good relationship with the users. 
Program developers spend a lot of their time on the platforms like GitHub. Hence, tech recruiters must use such a platform for researching qualified candidates here. As per the StackOverflow survey, more than 90% of developers use GitHub and agree that it is an incredibly important tool for developers. 
Learn the specific technical terms
Recruiters must understand the technical jargon of the particular role they are recruiting for. They at least need to know the specific essential terms and the difference between the technical phrases. This way, they will develop an understanding of two different terms. 
For example, the two words 'memory' and 'computer storage' are often perceived as the same words. However, there is a difference between these two words. Memory is a computer component that stores data for the short term. In contrast, computer storage allows you to save data over a long duration. This kind of simple understanding is required when recruiters are hiring for coding or computer-related technical roles. Therefore, Initially, recruiters can use online tech glossary sites to learn and understand various technical terms. 
The career site must be tech-savvy
The website is essential for the tech-centric company as it will bring potential job seekers and valuable customers. Thus, from a marketing perspective, it is incredibly important to design the business website precisely. 
Also, nowadays, candidates search for a company profile first on the internet to check its reputation. Basically, visiting a career page is the most popular way to learn and know about the company. Candidates will learn about the value, work culture, and reviews of the firm's current employees. Therefore, it is vital to design a compelling tech website to attract tech candidates. 
Understanding of tech roles is required to market
The hiring team or recruiters must thoroughly understand the tech roles they are recruiting for. It will help them to hire the most qualified talent for the position. It enables them to convey the crucial details of the open role, such as the top 3 must-have skills and day-to-day responsibilities to do the job efficiently. Such information will also help them to write and prepare an accurate job description. 
Hence, technical knowledge and a brief understanding of modern technology and trends are important to engage with tech candidates. The recruitment team can read tech magazines and trade publications and exchange information to increase their tech-relevant knowledge.
Hire a tech recruiter

Nowadays, companies want to hire the best technical talent to do product enhancement in order to survive in the extremely competitive market. Hence, they hire a recruiter from outside with relevant work experience, solid technical understanding, strong people skills, and good Diplomatic Capabilities to source, engage, and hire the technical candidates within the company. In most cases, a top freelance site can help you get the job done and find the perfect candidate in just a few simple steps.
IT or tech recruiters work to make a tech talent acquisition for a company. Thus, tech recruiters have a good understanding of the technical products and brief technical knowledge. Also, they take a reference from a particular company's employee handbook to understand the company's technical requirements and convey those needs to the candidates. 
Therefore, companies must think out of the box to hire and retain tech talent effectively. Hence, investing in a good tech recruiter who knows how to recruit for niche-specific and specialised roles would be great. Eventually, It would be immensely beneficial for the company too.
A job ad must be specific to the tech role
While preparing a job description, the hiring team must know the role they are hiring for the company. Determine a realistic and clear-cut requirement for the open position. Also, the Job title must reflect the job best way possible. 
Mention the necessary key skills, qualifications, and day-to-day responsibilities of the tech role. Mention the Compensation, Perks, and Differentiators the candidates will get. Also, it would be a good idea to mention the technology they will be working on!  
Technology can help recruiters prepare a perfect job description for each role. For example, Skillate offers the services of its AI-powered job description assistant, which could write your job descriptions to the next level! 
Set a fruitful employee referral program
Employee referral is a great way to find and hire the best talent within your firm. According to Linkedin, companies can expand their talent pool by 10x by recruiting through their employees' networks. 

It's true that skilled people know skilled people. So, companies must set up a cash referral program because it is a lethargic task to find potential candidates from outside. Also, as the market heats up, it becomes tougher for recruiters to find quality tech talent; at that time, employee referrals become more valuable. 
As a result, many tech companies offer amazing referral programs. Where they clearly explain the requirement of the open tech role, mention the monetary and non-monetary benefits, and streamline the referral process to make it transparent. Recruiters use online software like ATS to effectively manage the tech worker referral and analyse the process and experiment more. 
Also, using the company alumni network would be the best option, too, where the company ask their previous tech employees to recommend the tech talent from their network in return for monetary benefits. 
Tech recruiters can be creative and request their current employees to post a story asking for tech referrals and mention the benefits the people will get. Also, recruiters can run Mass Emailing campaigns, where they send cold emails for job referrals. It will be immensely helpful for recruiters to reach many people to ask for a tech referral.
Online tech assessment tools are a lifesaver 
Competence of learning is incredibly important to know whether one has truly learned a particular skill set or subject. And what could be a great way to assess a candidate's skills other than actual skill assessment tests for technical and non-technical parameters such as communication skills, behavioural skills, and situational judgment? 
 Tools such as Codility are used in the market to assess candidates for technical roles such as software developers. Also, HIGHMATCH assesses the candidate's cognitive capabilities, situational judgement, sales skills, and personality. 
Conduct video Interviews to evaluate the candidates  
In this stage, remote interviewing tools enable recruiters and HRs to shortlist candidates quickly, objectively, and efficiently. Such software feature also automatically records and sends feedback to the candidates. This way, engagement will increase, and candidate experience will improve. 
 Recruiters can also conduct one-way video interviews where they'll provide a set of questions, and candidates need to record themselves answering those questions. This way, recruiters can evaluate the answers at their convenient time.  
Salary negotiation and offer of benefits and perks 
The demand for tech talent is very high. So, recruiters must be prepared to offer excellent benefits and perks to increase the offer acceptance ratio. Also, the hirer must be willing to pay the remuneration according to the industry standard to the suitable candidates. 
Brief Case Study of Tech Recruitment 
Currently, many tech companies conduct tech recruitment to hire technical workers. Let's dive deep into the following case study of a company that has succeeded in technical recruitment. 
Elsner Technologies 
Elsner is an enterprise that aims to offer innovative, logical, and highly responsive web and IT solutions. It is proliferating enterprise, has 400 employees, and looking for talent to reach 1000 tech employees. 
The enterprise faced many challenges in hiring tech people, such as the digital platform being a dynamic and demanding field. Hence the competition to hire a quality candidate is skyrocketed. Also, the main problems they faced were lessening the screening time, sourcing candidates on various channels, communication gaps in team collaboration, etc. 
How iSmartRecruit helps them to recruit tech talent faster? 
Elsner found a tech-oriented solution which was an AI-powered hiring software by iSmartRecruit. It helps Elsner to reduce the hiring time greatly by 20 to 30% with autonomous features. Also, it enables the hiring team to streamline communication in collaborative hiring and allows the hiring managers to monitor and take crucial decisions in the tech recruitment workflow. 
The social recruiting features help the team source the right technical talent faster. Also, the employee referral portal enables powerful and transparent referral programs to find technical talent. The AI-based resume parser scans numerous resumes in no time, and auto-interview scheduling features save time for their recruiters. This way, the AI-powered ATS software helps Elsener to recruit technical applicants faster and easier. 
Final Thought On Technical Recruitment
In conclusion, technical recruitment is a challenging task in the current time for companies and tech recruiters. However, companies can seek the help of technical recruiters and experienced recruitment professionals to avoid bad hiring decisions. Also, technology can be a lifesaver for every recruiter to automate the technical hiring workflow by eliminating manual tasks done by AI-based software and online tools. 
Happy Tech Hiring!! 
Want iSmartRecruit to help you with recruiting tech talent faster than your competitors? Want to improve recruitment efficiency? Then, choose our AI Recruitment Technology to attract and acquire the right talent faster than ever. Book a Free Demo Now!

Join Our Award-Winning AI Recruitment Software
Demos are a great, fast way to learn about iSmartRecruit.
Connect with us now to learn more!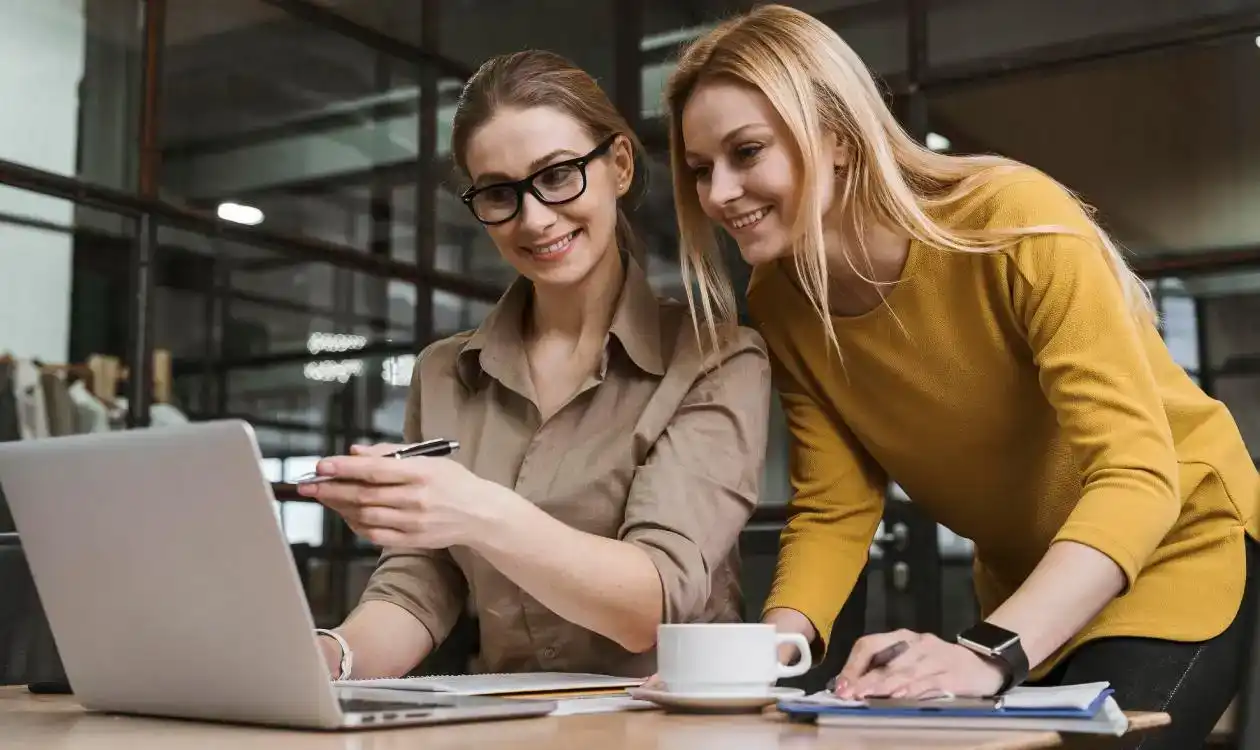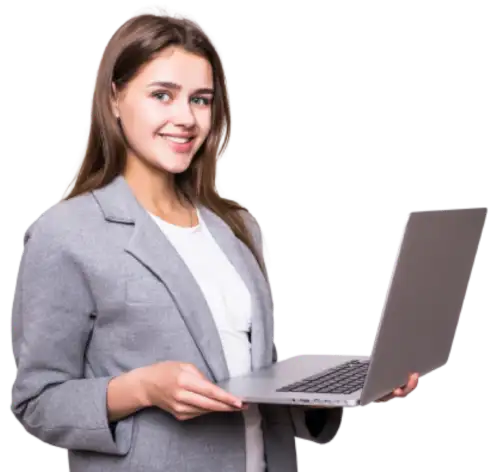 I hope you enjoy reading this blog post.
If you want our team to automate your recruitment process, just book a live demo.