Unlocking Excellence: How HitContract Elevated Hiring Quality by 38%.
How HitContract Elevated Hiring Quality by 38%.

Facebook, which is now known as Meta, is one of the most popular social media platforms we have today. Currently, the platform has 3 billion monthly active users. We all know that social media is hard to ignore. Hence, Facebook recruiting has become a crucial facet of the recruitment landscape.
Job advertising on Facebook has become one of the most popular social recruiting strategies and platforms among HR professionals and recruiters because many people around the world spend a significant amount of their time on the platform.
So, let's understand what Facebook recruiting is and how to recruit on Facebook. 
What is Facebook Recruiting? 
Recruiting on Facebook, as the name suggests, is the process of sourcing potential candidates and recruiting suitable ones by using Facebook. One can utilise Facebook to find, attract, engage and eventually hire top talent for the open roles. 
Facebook is not providing simpler but also offers plenty of benefits to hiring professionals. Nowadays, recruiters and HRs are using Facebook recruiting to reach wider and more relevant audiences 
So, let's now understand why recruiting on Facebook is essential for organisations.
Why Recruit on Facebook?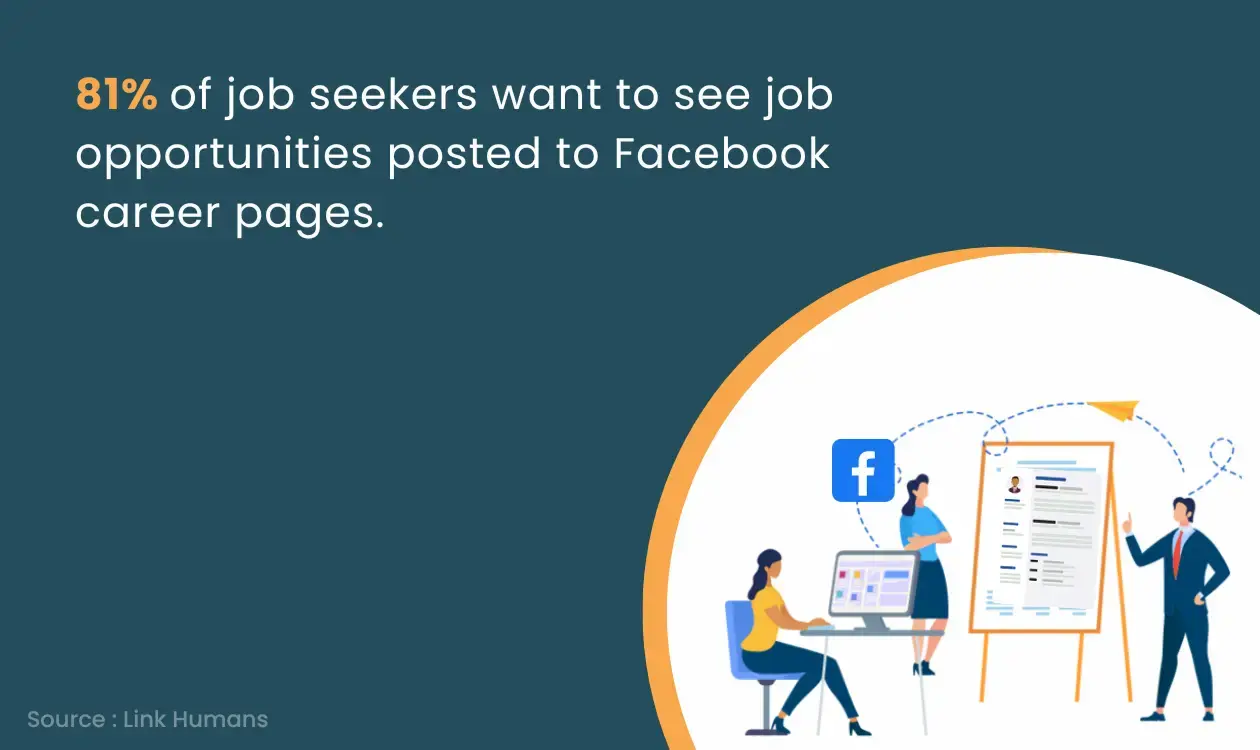 Nowadays, Social Media Recruitment is crucial for organisational success. Facebook has the foremost evenly distributed gender and age demographics of any social network. Facebook isn't just an area to draw in millennials. Its popularity among older users is growing; 56% of individuals over 65 are active users.
Facebook users don't only outnumber other social media users; they're also more active and engaging. For every 60 seconds, Facebook users update 293,000 statuses and upload 136,000 photos. Facebook even has an increasing number of users, with five new profiles created every second. It's too big to ignore.
Facebook hiring can save time and energy during the hiring process. The new Jobs tab feature (available within the US and Canada, for now) allows you to make your job post within Facebook by merely using the status updater tool on your company page.
Facebook users who have an interest in your open roles can click the "Apply now" button and send their personal information to you via Messenger.
Studies have shown that folks trust brands more when they're active on Facebook, LinkedIn and other social media platforms. Having a robust web presence on the top popular social media site gives you a competitive advantage and improves your employer's brand.
Think of Facebook hiring as a recruitment tool for additional hires. Since it's so popular, you've got the chance to succeed with candidates from everywhere on the planet, from various professional backgrounds and different educational levels. Anyone might be a part of your diverse talent pipeline. So, recruiting on Facebook is a good option for recruiters.

It's okay if you're not conversant in social media or maybe if you're a touch sceptical about how effective it is often. There are several recruiting KPI metrics to assist you in monitoring your Facebook page's performance, which makes recruiting through Facebook more measurable and significant.
You'll easily access your page's data and see the foremost vital stats: organic traffic, number of likes and unlikes, and engagement rate percentage (people who read a post, liked, clicked, shared, or commented on it).
Facebook Recruiting Strategy
Today, people are turning to Facebook as a reliable employment tool because people spend most of their time on this platform. Advertising your job ads on Facebook will make hiring easy because a lot more people will come across them on Facebook than on any other platform. Facebook features a lot of customisation options for your company profile.
For instance, Unilever's Facebook careers page has two separate tabs, for 'Early careers' and 'Professional careers', making it easier for his or her 1.2 million followers to seek out the foremost relevant job openings.
Let's explore powerful Facebook recruiting strategies for success! 
Top 7 strategies on how to recruit on Facebook
1. Finding potential candidates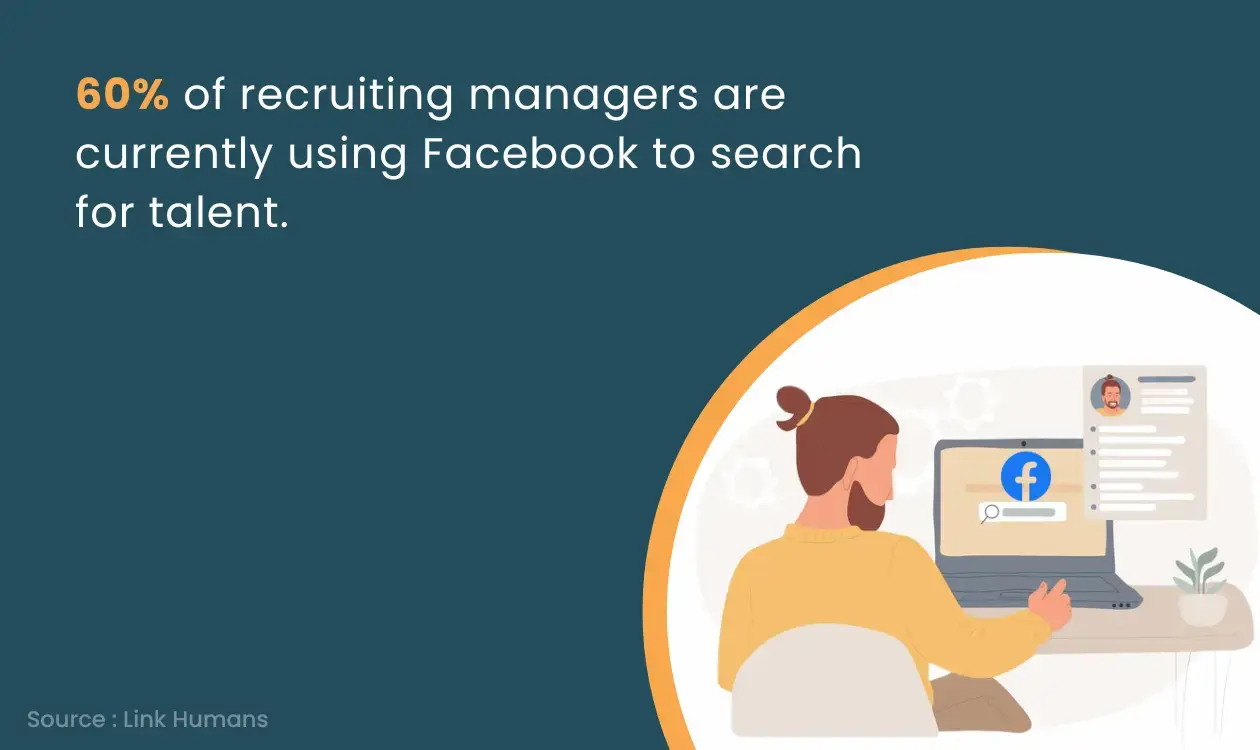 Facebook can be used as a proactive sourcing and hiring tool, and it has a powerful built-in search engine. This powerful built-in search engine uses publicly available information listed in Facebook users' profiles, and it allows you to find potential candidates who meet specific criteria using a filter.
2. Creating a Facebook career page
Opening an account and creating a complete profile are also essential here. You can create your company's Career page or Corporate Facebook page. It is better to set up a Career and Corporate Facebook page separately so that the message from the audience and purpose will be delivered on those two pages and not on the same page. But you can utilise your existing Corporate Facebook page if your company doesn't have resources and enough time to manage two company Facebook pages.
3. Effectively share your company culture
Your employees also are your best advocates. Allow them to express themselves through Facebook and share their biggest achievements. You'll post videos to offer a sneak peek of each day at adding your office or have an employee share their experience working with you. Next time you organise an after-work Friday meet, consider posting some pictures on Facebook to showcase your teamwork spirit. Applicants are going to be genuinely curious about working for you if they get a thought of what it's going to be like.

Displaying a positive company culture within your company, like funny quotes, attractive photos, and videos, shows what it looks like to work at your company. It makes good candidates see what your business looks like and how it operates beyond the advertisements. Doing this will attract a lot of candidates because people will want to become a part of the great company.
4. Create compelling job ads for Facebook
Creating a compelling Facebook hiring job ad that will get people's attention is another important step in hiring from Facebook. The tone of the voice is the first thing. The next thing is to create an attractive image and think of a great copy for the Facebook hiring job ad you create. Here, you will write an inspiring message that will make good candidates anxious to join and work in your organisation. Lastly, remember to include the main link that leads to a job listing to make it easy.
5. Start job advertising on Facebook
There are three channels to improve your job posting ads here: Facebook groups, the marketplace, and Referrals. Referrals can be done with just a single click and arrive at all of the employee's networks on the Facebook page. Facebook groups are places on Facebook where individuals with the same interests assemble and share thoughts. The marketplace is a comfortable destination on Facebook to find, purchase, and offer things to individuals in your community. The best stuff is for the three channels to be completely free to use.
6. Leverage Facebook live
Facebook Live streaming makes it easier to communicate with your potential candidates in real-time through live video and chat. The live video session is a unique chance to present your team and answer candidates' questions in real-time and in a truly captivating and fun way!
7. Increase employee referral activity
Referrals work great when recruiting through Facebook. First, it's easy for workers to share job ads and attract candidates. Second, you'll probably hire candidates from Facebook who match your culture if your applicants know who their potential coworkers are and have a thought of what performing at your company seems like.
You've probably heard the 'six degrees of separation theory; everyone on the earth is separated by only six people. Well, as far as Facebook cares, each user is connected to the other user within the world by a mean of three and a half people. So, go ahead and make the foremost of Facebook in your recruiting efforts. After all, your ideal candidate is merely 3.5 people away.
What are the Top 3 Benefits of Facebook Recruiting?

1. Low candidate sourcing costs
Another reason to think about recruiting on Facebook is the low candidate sourcing prices.
On average, it costs anywhere from $25 - $500 to post-employment on job boards (usually, the more niche job boards, the higher the prices). Here's the pricing overview of the most important job boards on the market today:
Monster - Fees for one 30-day listing are $375
CareerBuilder - one posting costs $419
SimplyHired - Job posting starts at $99 for 30 days
As a comparison, posting an employment update on your business's Facebook page is free if your business features a strong employer brand and healthy work culture. 

Facebook following, merely posting a link to your job ad, means you're reaching all of your followers completely free!
Sure, most of them aren't active job seekers and aren't likely to use your open position. But if your post is appealing, they could share it with their friends, who might share it with theirs, who might share it with their friends. And that's where the sweetness of a post-re-sharing comes in. There are many job posting examples on Facebook that can be seen, and you should also get an idea of how to source candidates on Facebook.
If your company's Facebook page doesn't have an enormous follower base, or you don't want to share your job postings on your business page, you'll use Facebook Ads to specifically target the people who could be curious about the work. With the right message and, therefore, the proper targeting, you'll reach tons of individuals at low costs.
2. A Company gain more traffic via Facebook recruitment 
Hiring through Facebook will gain more applicant traffic for your company's jobs.  Job boards, blogs, and websites are available. But Facebook possesses a completely huge bulk of internet users that these other mediums fail to supply. If done right, You're sure to have more people encounter your recruitment ventures on Facebook than on the other network.
From the attitude of a possible recruit, it's always easier to use employment posting on Facebook and connect with your business as against other channels. Therefore, you're already at a competitive advantage compared to those who aren't recruiting on Facebook. 
3. Fast candidate sourcing via Facebook recruiting 
The problem with posting your job ad only on job boards is that you're passively expecting candidates to use it. In the best cases, you ought to have enough candidates to settle on within 1-2 weeks. In worst cases, getting strong, qualified candidates to ascertain your job advertisements on job boards might take months.
With Facebook hiring, you're responsible. The more actively you post the job roles and run the ads, the faster you'll reach your ideal candidates.
How can iSmartRecruit Help in Facebook Recruiting? 
iSmartRecruit's AI Recruitment Software offers highly scalable social recruiting features that will enable recruiters and HRs to quickly and easily post on open jobs on Facebook with just a single click.
In addition, You can share a unique job ad link which will redirect to your job description page, where applicants can explore more about it and apply by filling out the short application form. You can also connect multiple Facebook pages for posting jobs.
Key Takeaway from Facebook Recruiting Strategy
Facebook will continue to be a powerful hiring instrument, with new features turning out and new patterns developing every day. We can expect plenty of new opportunities for hiring, entrepreneurs, and HR professionals to connect instantly with a huge number of top-notch candidates through Facebook. Facebook hiring isn't the same as marketing. If you put your job advertisement at the right time for the right people to recruit, Facebook can be a great spot to do that, and you can see how Facebook recruits employees. So, we can conclude that the Facebook hiring strategy is the best way to attract top talent. 
Want help in conducting social media recruitment effectively? Want to source and hire top talent faster using social media platforms? If so, then book a free demo and let our experts help you navigate our robust ATS to perform social hiring efficiently. 

Join Our Award-Winning AI Recruitment Software
Demos are a great, fast way to learn about iSmartRecruit.
Connect with us now to learn more!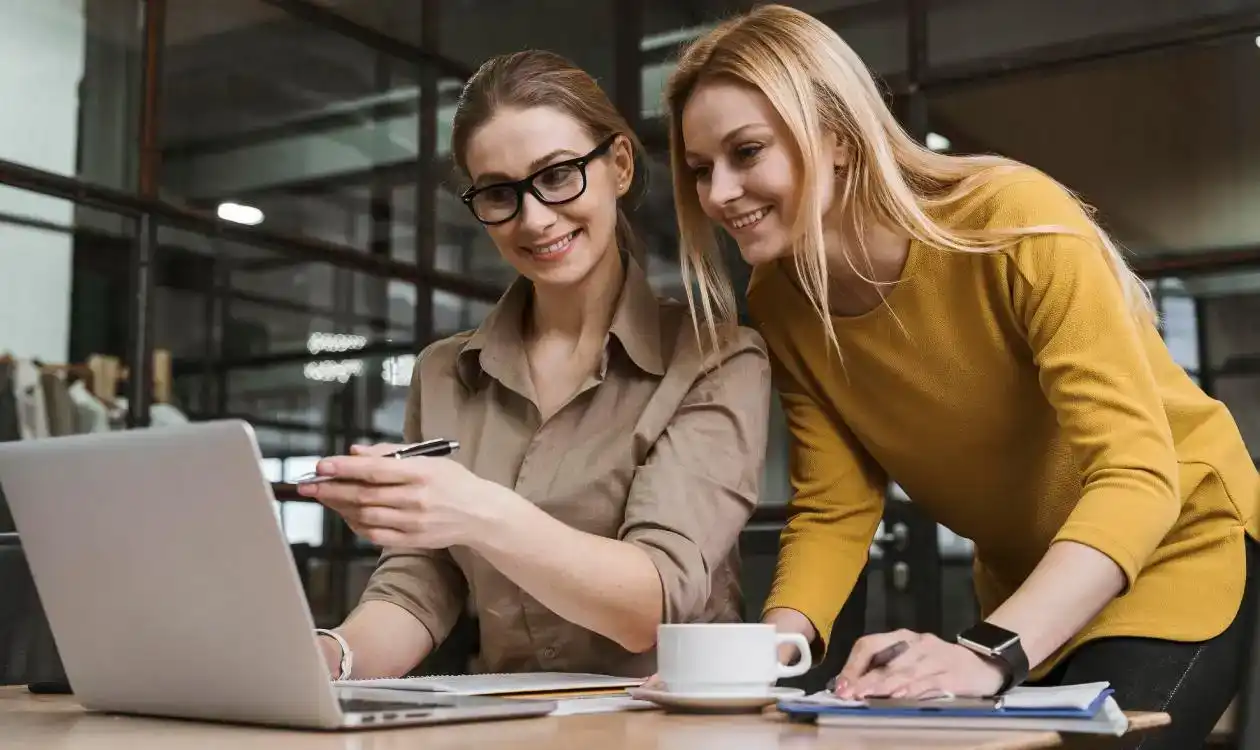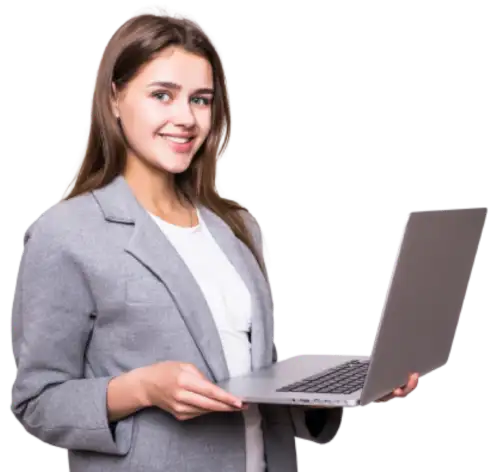 I hope you enjoy reading this blog post.
If you want our team to automate your recruitment process, just book a live demo.