Unlocking Excellence: How HitContract Elevated Hiring Quality by 38%.
How HitContract Elevated Hiring Quality by 38%.

Surveys have proved that RPO reduces annual hiring expenses by 38%, with 69% of newly hired employees reporting high levels of engagement. 
Many firms were dealing with a severe economic crisis during the COVID era. On the other hand, there was a rise in labour demand in industries including healthcare and hospitality. Companies sought the services of RPO outsourcing to help them meet the increasing hiring needs and minimise the challenge of finding suitable recruits in the tight labour market. By utilising technology and professional support to its fullest, it enabled businesses to enhance their scalability and cost-effectiveness. If you also wish to upgrade your existing talent acquisition practice with RPO, this recruiter guide will assist you round! 
RPO Meaning
RPO Full Form: Recruitment Process Outsourcing.
What is RPO Recruitment?
RPO is an act carried out by a company to outsource the recruiting responsibilities to an external firm that specifically performs recruitment-related functions and tasks. 
How does RPO work?
RPO is a sub-branch of BPO, which is Business Process Outsourcing. It works as an extension of the existing internal HR department of the company to increase efficiency, reduce cost, accelerate the hiring process, and bring exposure to a diversified talent pool.
The relationship between the RPO business and the employer is contractual. RPOs streamline the recruitment process by taking charge of the duties such as locating, screening, and evaluating qualified hires. 

RPO Roles and Responsibilities
The role of RPO companies is to provide on-site and off-site recruitment assistance to organisations and take responsibility for the efficient planning and execution of the complete hiring procedure. Here are a few more to the list: 
RPOs must focus on talent and hiring manager engagement.

Candidate management is crucial to RPOs to bring quality talent on board. 

RPO staffing work on strategic sourcing to attract top talents.

Compliance and risk management come in handy with RPOs. 

RPO providers offer employer brand RPO consulting to develop a good brand image and improve candidate experience.  

RPOs provide recruitment analytics reports and also conduct pre-employment screening. 

Vendor partnering and supply chain management are the back-end responsibilities of RPO providers.

They develop a network of early graduates and college pass-outs to keep the unrepresented candidates within the talent pool.
Types of RPO Solutions Available in the Market
1. End-To-End RPO
It is a continuous solution that includes all Recruitment Process Outsourcing services related to permanent hiring, including investments in hiring technology. Owing to its complexity, the approach of full RPO is slightly gruelling to execute. However, you may expect the best savings, efficiency, hiring outcomes, satisfaction, and compliance. Your RPO provider will perform tasks ranging from strategic workforce planning to sourcing, selection, evaluation, offer management, and onboarding. 
2. Project-Focused RPO
Project-focused RPO, just like end-to-end RPO, provides complete management of the hiring cycle but for a specified project or duration. This RPO solution suits firms experiencing talent shortages due to business expansion or the establishment of new ventures. Project-focused RPO allows you to continue with internal hiring capabilities for routine recruitments. And also enjoy the gains of end-to-end RPO for a specific hiring initiative. 
3. On-Demand RPO
There can be disruption in the hiring procedure of small businesses when they experience sudden hikes in recruitment. It can be due to the launch of new products or the introduction of creative endeavours. To fulfil seasonal hiring demand for quality talents and handle the recruitment workflow in such spikes, firms opt for on-demand RPO. The RPO professionals increase the capacity of the internal team without bringing any change to the hiring procedure. 
4. Modular RPO
Recruitment outsourcing companies offer modular or selective RPO to firms that want to strengthen specific domains of their internal hiring process. It is a demand-based approach providing expertise in tremendous tasks that require a massive workforce. Generally, firms outsource the sourcing and screening of candidates to RPO providers to speed up the hiring process in its initial stage. However, you can also take administrative support, help in candidate management, or any other specific component. 
What are RPO Services?
The area of recruitment is reshaping to meet the dynamic landscape of the hiring industry. The sourcing of candidates has now taken a people-centric approach. With the introduction of the latest sourcing channels, competition has boomed. High-volume tasks are automated, and recruitment strategies have made their way into the business strategy domain. 
RPO services are the assistance offered by RPO companies in the recruiting sector. RPO providers keep up with the market trends and monitor their service strategy to provide effective RPO recruitment solutions to employers. Here are the areas where outsourcing recruitment can be beneficial:
You can source candidates and perform screening duties with the help of RPO experts and new-generation recruitment technologies and tools.

RPO is a valuable tool for market mapping, reassessing the current market trends, and deducing strategies to beat the competition.

Executive Search and headhunting are part of many RPO services. 

You can increase your scalability and reduce resource wastage by taking the benefit of compliance and admin support from RPO providers. 

RPO services also cover managing candidate databases and portal management, and reference chasing.

You can transfer the responsibility of filling the openings and maintaining the complete recruitment cycle of your firm to RPO providers. 

You can outsource the management of finance and accounts of your company. RPO services cover bills and payments, account management, time and expense management, people and software for payroll management, and credit control. 
Benefits of RPO for Businesses
1. Increased Reach to the Top Talents

RPO companies have a diverse talent pool for in-demand skills and domains. Additionally, many RPO providers have expanded networks of colleges and placement firms that enable them to attract qualified but underrepresented candidates. 
2. Better Candidate Experience
RPO services give the flexibility of automation and requirement-based optimisation in recruitment procedures. The RPO providers customise job portals to increase candidate engagement, create well-defined and relevant job descriptions, clear barriers that interrupt the recruitment flow and ease up the application procedure for the candidates. 
Moreover, they make the employer and hire communication accessible, respond quickly to the queries raised by applicants, and maintain transparency in the hiring process. Hence, building a reputable employer brand image and providing an improved candidate experience. 
3. Hiring Cost Reduction
RPO is scalable. It reduces the dependency of a firm on third-party agencies and leverages the advantages of a unified hiring system. Furthermore, by providing an optimised outlook at every step of hiring, RPO also reduces the cost per hire. You can select your RPO model as per the need of your company. And thus, it can eventually manage the overall recruitment budget and make the recruitment process more cost-effective. 
4. Hiring Risks Mitigation
With RPO, the risks associated with hiring reduces. Recruitment Process Outsourcing companies follow compliant hiring practices to mitigate risks at all steps of recruitment. They abide by the changing rule of the talent acquisition market and offer compliance support to the employer. 
With real-time data and analytics, RPO services source the most suitable hires who are well-versed in similar company cultures. Thus, increasing the retention rates of the candidates and minimising the possibility of unexpected openings. 
5. Lessen Recruitment Time

Indeed, Recruitment Process Outsourcing can save up to 55% of your hiring manager's time. Also, RPO boosts the entire hiring workflow. RPO providers have an experienced team of hiring professionals who are well-acquainted with the competitive talent acquisition market. Thus, they engage quality hires faster using advanced technology integration like Recruitment Chatbot and updated hiring strategies. 
Success Factors in RPO Implementation 
A successful RPO implementation creates a balance between the demand for fast-paced results and the long-term sustainability of the recruitment process. Let's acknowledge the factors responsible for the same.
1. Critical Survey and Observations
To better understand the existing hiring process of the internal talent acquisition team, RPO providers carry out a detailed survey. It allows them to develop an effective implementation strategy by recognising the existing business solution and the overall business environment. 
2. Getting Organizational Support
After learning the prevailing recruitment model of the firm, RPOs focus on getting the support of the talent acquisition team to bring the necessary changes. It is crucial to gain the confidence of the internal HR team to deploy improvement methods. 
3. Training and Collaboration
In an RPO partnership, the role of the internal HR team is crucial. To implement best recruitment practices, the RPO professionals may train the internal recruiting managers to introduce updated hiring technology and recruitment automation tools. They collaborate with hiring staff to learn the company policies and company culture and thus create a suitable talent pool for the firm. 
4. Integration of Technology

Recruiters and employers have a unison opinion about technological integration in hiring. They agree that automation and technology simplify and accelerate the entire recruiting scene. Therefore, RPO providers acknowledge the recruitment demand of the company and recommend the right technology to meet the present and future needs. 
5. Troubleshooting Loopholes
An RPO implementation is a success when the designed recruiting programme serves the long-term needs of the firm. The RPO team try to resolve any problem or obstacles that may arise during the launch process. Also, they maintain team training to promote adherence to new procedures and resources.  
Difference Between RPO and Staffing Agency
Many misinterpret an RPO company as a staffing agency. However, even though both serve to fulfil the hiring needs of organisations, their recruitment goals and objectives are different. 
Businesses delegate some or all of their recruiting functions to another company in RPO. These companies are specialists in hiring and are supposed to help the firm attain long-term recruitment goals. 
On the other hand, staffing agencies meet the short-term hiring demands of organisations. And are often involved in the middle or last stages of the hiring process. Here are some other key differences between the two:
In general, the role of an RPO company is to provide end-to-end hiring. While staffing agencies stick to the usual staffing and supply role. 

RPO providers focus on SLA management. Contrarily, staffing agencies limit their duties to defined target achievement. 

RPOs use data and analytics-driven approaches to suggest hires to which staffing agencies rely mainly on manual processes. 

An RPO provider works on increasing the engagement of both employer and the potential employee. While staffing agencies contribute little to nothing to employer branding and talent engagement. 

The quality of hires may not be the best to meet the company's requirements if hired through a staffing agency. They lay more focus on filling the position rather than recommending hires that adhere to the company policies. Whereas RPOs suggest top talents from the industry that fits accurately to the company's needs.

RPOs are more reliable and cost-effective than staffing agencies. RPOs charge a fixed management fee, and staffing agencies charge a contingency fee. 

The main objective of an RPO provider is workforce planning. While the staffing agency mainly aims at talent supply.  
Successful RPO Case Study
The COVID-19 era saw a significant increase in the demand for hospital workers and healthcare experts, which is when the RPO case study took place. The healthcare customer contacted an RPO provider to outsource the recruiting and onboarding of thousands of candidates for multiple positions. The client needed to fill openings for administrative support personnel, medical specialists, and other positions in temporary field hospitals.
The client received two project-based RPO solutions from the RPO provider, each of which was delivered in less than 48 hours.
The experts and hiring professionals associated with the company worked 12-hour shifts. 

They spent seven days per week in applications assessment, compliance and PES. 

They carried out process management, video interviews, query response, and batch actions with 55+ staff involved.
The Recruitment outsourcing process provider team was able to onboard 17,500 quality hires to work for and support 45 new healthcare trusts in only a few weeks. 
Final Thought on RPO
Reports suggest that the global RPO industry is expected to reach $20.8 billion by 2027. Therefore, it's crucial for clients to fully comprehend the potential of their alliances. Whether RPO will improve the recruiting scene of your business or not depends on how you select your RPO HR. Firstly, you need to understand your business requirements. Next, you should identify the factors that pushed you to opt for RPO, and lastly, deduce an effective strategy and stick to it. After figuring out solutions for the above steps, you can reach out to top RPO companies to fulfil your company's recruitment demands. 

Join Our Award-Winning AI Recruitment Software
Demos are a great, fast way to learn about iSmartRecruit.
Connect with us now to learn more!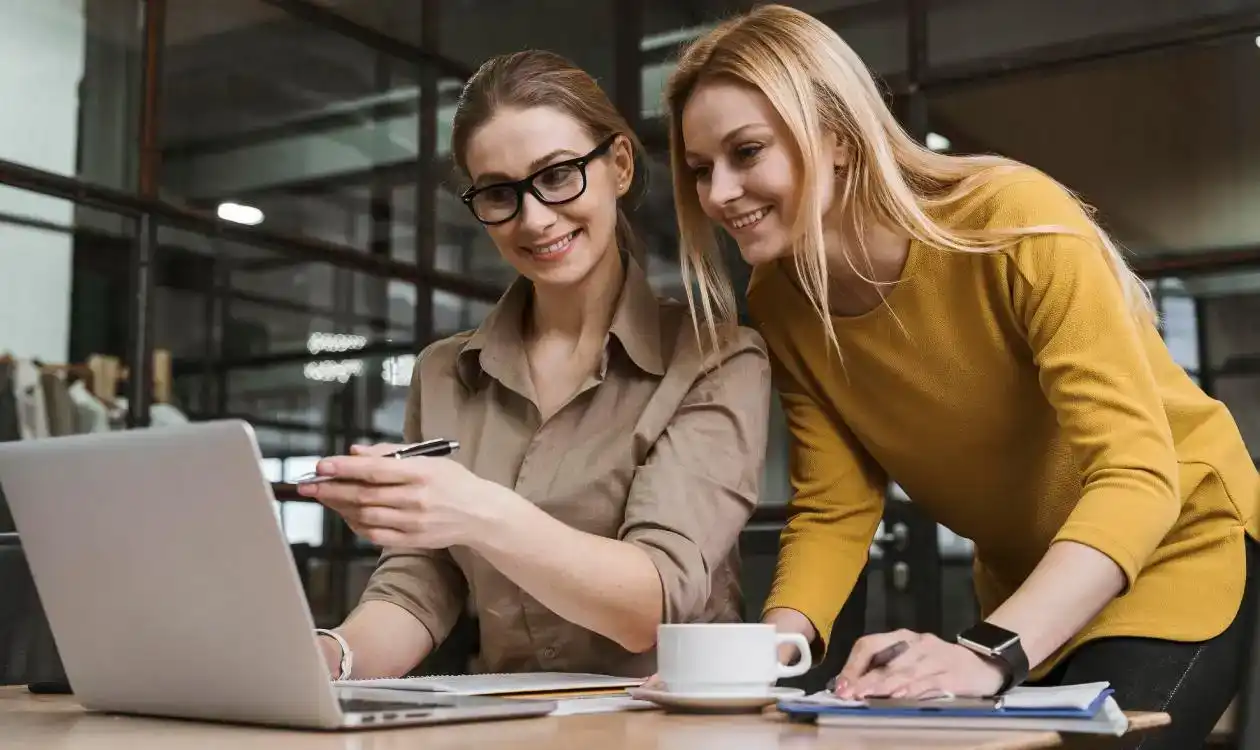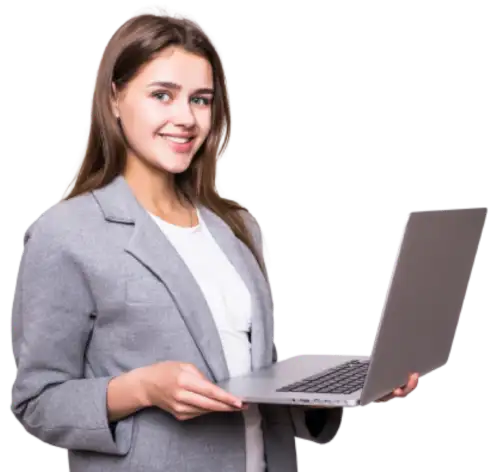 I hope you enjoy reading this blog post.
If you want our team to automate your recruitment process, just book a live demo.