Unlocking Excellence: How HitContract Elevated Hiring Quality by 38%.
How HitContract Elevated Hiring Quality by 38%.

Seasonal hiring is essential for many businesses at different times of the year. During the festive season, many industries want people on a temporary basis. These industries generally want skilled people to meet their needs to provide various services to customers during the peak season. Therefore, they advertise the vacancies for different roles. 
Remember the festive season? When the retail industry is at its peak, as it is their profit season. It is their busiest season, and the workload is very high. As a result, they need more skilled people to help them with their service. So, they hire such people for a certain period. This process is known as temporary recruitment, which provides temporary jobs. 
What is Seasonal Hiring?
Seasonal hiring is a process of hiring temporary workers for short/temporary periods. The reason could be a higher demand for service for a particular time of the year. For example, during the festive season, the Hospitality and retail industries need employees more than ever.
Reasons To Do Seasonal Hiring
When the busiest festive season comes, employers need to hire skilled people in bulk to handle workflow efficiency and provide the best services to their customers. 
For instance, retail industries need numerous sales, delivery men, and customer support employees during the festive season. Also, the hospitality industry requires people who can provide cleaning, cooking, and management services during the holiday season. Some businesses need more help with delivery services during the vacation season. The busiest time for construction companies is during the spring and fall seasons, primarily if they work in areas with extremely hot or wet summers. 
Sometimes, the reason could be an unknown factor too. For example, when Covid-19 hit the world, the healthcare sector required more people than ever. The medical industry was unprepared for such a huge challenge. So, such reasons could also lead to hiring seasonal employees.
How to Do It?
Plan & Start early
Recruiters and the hiring team must start seasonal hiring as early as possible. Don't think unemployment is an advantage for you. Due to the skyrocketed competition in the seasonal business, your competitors might also be looking for seasonal workers. 
The hiring team can utilise the previous year's data to make a solid-proof plan to do seasonal hiring efficiently. Also, they need to be creative, think of the potential challenges they might face during the process, and come up with solutions to tackle them. Define your requirement of skills and experience you want in the employees to provide the best products and service. 
Accurate job description
Now that you have defined the requirements, it is time to prepare an accurate job description to post on social media and job board pages. Recruiters must remember to be transparent and honest while mentioning the requirement, salary, and incentives or bonuses the employees will get. The description contains an engaging title, the company's working culture and values, skills and experience required, and employee benefits. 
The hiring team also use online tools like AI-powered Job description assistants that analyse the opening and write the best description to advertise in the job Ad. 
Job Ad posting
Once recruiters create a perfect job description, they need to post it on various social media platforms and job boards to get more diverse candidates. A survey by The Harris Poll concluded that 71% of Hiring Decision-Makers Agree Social Media is Effective for Screening Applicants.

Recruiters can do this by using Applicant Tracking Systems (ATS), which integrates with multiple job board platforms and can add a Job Ad in just one click. Also, such systems provide the total aid from discovering candidates to hiring them for seasonal recruitment with performance reports which you can use later.  
Prescreening round
The prescreening part is the essential first step in seasonal hiring. Here recruiters can use automatic tools such as recruitment chatbot. The recruitment Chatbot will provide the standard answers related to seasonal recruiting for candidates who want to apply. Also, it will ask some of the critical questions not mentioned in the resume and evaluate the candidates' knowledge in the required fields. 
Provide an easy-apply option

Nowadays, applicants don't want to fill out lengthy application forms. And in seasonal recruiting, the candidates will not submit a long document. So recruiters must make short application forms and use technology (ATS) that integrates with various job board channels that provide mobile-optimized applications and easy-apply options. Mobile-optimized and Easy-to-fill online application forms can increase the 2.3% application rate, found in a survey by Glassdoor. 
Interview applications
Automatic interview scheduling and management systems like ATS and Chatbot are a lifesaver for mass recruiters in seasonal hiring. These tools can not only schedule the interviews but also collect the recorded video response of the one-way interview. Also, such online tools provide a facility to follow up with candidates via email. 
Also, by using Candidate Relationship Management (CRM) software, recruiters can provide feedback on whether the applicant is selected or not and the applicant's performance. This way, they can enhance the relationship with the candidate and increase employee engagement. 
Investing in onboarding and training plan
Recruiters must remember proper onboarding and training, even for seasonal employees, are essential. There are many benefits they can get if they welcome and correctly train them. It will increase employer brand, and the strong seasonal worker can be the best fit to add to your talent pool or to hire them permanently if required. 
Hence, recruiters need to create training sessions and on-shift training for seasonal workers to work efficiently for your firm. They can also take performance tests and provide support by giving coaching & feedback.
Feedback on the process
Providing feedback about seasonal hiring is vital to building a relationship with even with those who didn't get selected. A system like ATS can help recruiters immensely to provide performance reports to the candidate. It will also enable recruiters to add talented employees to their talent pool. Recruiters can also reward great work; this way, they appreciate the employee and encourage them to keep doing the good work.
Legal Consideration for Seasonal Hiring
While doing seasonal hiring, recruiters must follow the standard labour acts that set minimum pay, overtime pay, record-keeping, and youth employment standards for national and private businesses and state and local governments. 
Recruiters ensure that they pay seasonal workers according to the nation's minimum or state or local minimum wage, whichever is higher. 
A seasonal worker who works more than 40 hours in a workweek during a seasonal job is qualified to acquire an overtime salary for the extra hours. The overtime salary is one and one-half times the regular pay rate.
The hiring teams also need to follow child labour regulations. These rules will differ from nation to nation and state to state. Also, seasonal employees must follow the same tax-paying structure as regular employees. Also, state and local employment and tax regulations vary dramatically, so you must check with the appropriate offices in your location.
Benefits of Seasonal Hiring
Recruiters can not hire permanent employees for seasonal demand, right? It's not cost-effective as they will not require such employees when demand is low. Thus, hiring seasonal employees is the best way to reduce the cost at a time when the business is not profiting. It also helps employers to staff more efficiently and cost-cutting during the law profit season. 
Most of the seasonal workers are part-time employees. As a result, they will get fewer benefits than regular employees. It could be helpful for businesses not to spend money during the slow season. 
A seasonal employee is for a brief time, and a full-time employee can handle different tasks with less workload. This way, permanent employees will have a regular workflow and don't have to work too much in a profit season. As a result, the employee burnout rate will decrease. 
Hiring a temporary employee is advantageous for employers as it allows them to hire people for a short span, and recruiters don't have to spend on them during the slow season.

Conclusion
In conclusion, seasonal hiring is a tiresome task. It is a complex process of hiring candidates in high volume and managing them for a limited time. However, if the recruiters follow practical steps and use the software and systems mentioned in this blog, it could be advantageous for them and focus on more critical tasks. 
Recruiters must pay attention to the hiring process as it could provide you with the best employee for a permanent position, or they add them to the talent pool and contact them when there is an opening in the firm.
Also, we have understood the meaning of seasonal hiring and its strategies. Also, they need to appreciate and recognize the hard work of their seasonal worker and provide them with incentives or bonuses. This way, they can create coming back workers for the next season. In addition, workers will try their best to give the best performance. 
Join Our Award-Winning AI Recruitment Software
Demos are a great, fast way to learn about iSmartRecruit.
Connect with us now to learn more!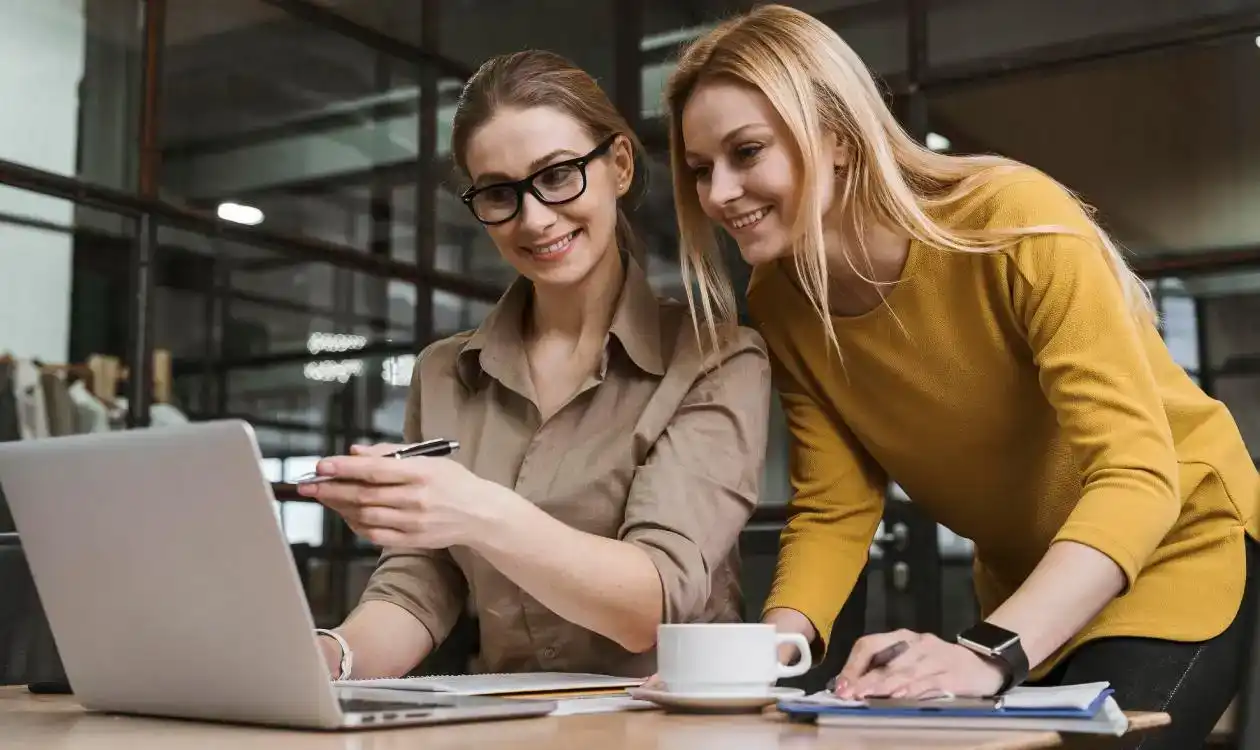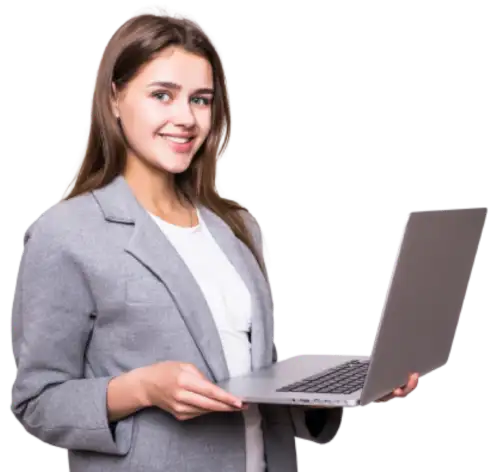 I hope you enjoy reading this blog post.
If you want our team to automate your recruitment process, just book a live demo.