Mass hiring is a challenging multi-task for recruiters and staffing companies. However, it is indispensable because the right talent will bring the growth and success of the organisation. In addition, mass hiring can be accomplished efficiently with strategic planning, experienced recruiters, and adaptation of AI-based tech and tools, which will help save time and find suitable contenders for different roles in different departments.
Now suddenly, the question pop-up what mass hiring is and why it happens. It is known as mass hiring or mass recruitment, when companies or recruiters hire multiple potential candidates in a short period. Generally, it happens because of the following reasons.
The reasons for mass hiring depend on many aspects, for example, the rapid growth of the company, expansion in a different area, or locating a new unit in a new place. Because of these reasons, companies require skilled experts and potential candidates to attain the objective and vision of the company.
Secondly, the requirement could be seasonal. For example, the retail and hospitality industries are booming during the festive seasons. Therefore, they require people temporarily.
 Finally, sometimes the reason might be unknown or immediate. For instance, with the rise of the Covid-19 pandemic, the healthcare sector needs more people than ever.
Recruiters need to understand and prepare strategically to execute these demanding functions flexibly.
The Full-Proof Solution-Oriented Approach in Just 8-Steps:
1. Plan and prepare for mass hiring
Plan thoroughly and prepare an accurate Job description, key responsibilities, and Top 3 required Must have-skills to avoid confusion to do mass hiring. A well-intended evaluation process is crucial in this inadequate task. Therefore, set a meeting with your employees and discuss the strategy to tackle such a challenge.
Divide the work based on determining who will perform which task. For instance, who will handle the assessment of assignments, who will do the social-media posting, or conduct video interviews? Think of possible barriers you would face in the process and try to find solutions for each.
Write your requirements in a well-structured manner. Proofread it. Don't miss out on anything. The description must be easy to read and clear enough to understand. The unclear explanation might lead to confusion among the applicants. Don't exaggerate any aspects with unreal expectations and overly strict parameters.
Please don't forget to add this section: what is in it for them (applicants), so that you can attract and retain more candidates.
Describe the culture and working atmosphere of the company by posting interviews with existing employees. So applicants can understand the values of the company. And they get a clear idea of the culture and work atmosphere. Provide training to your hiring team and form a standard directory for video interviews. Thus, the team members will know what precisely a company is looking for in the contenders.
2. Update your company's website and social networking pages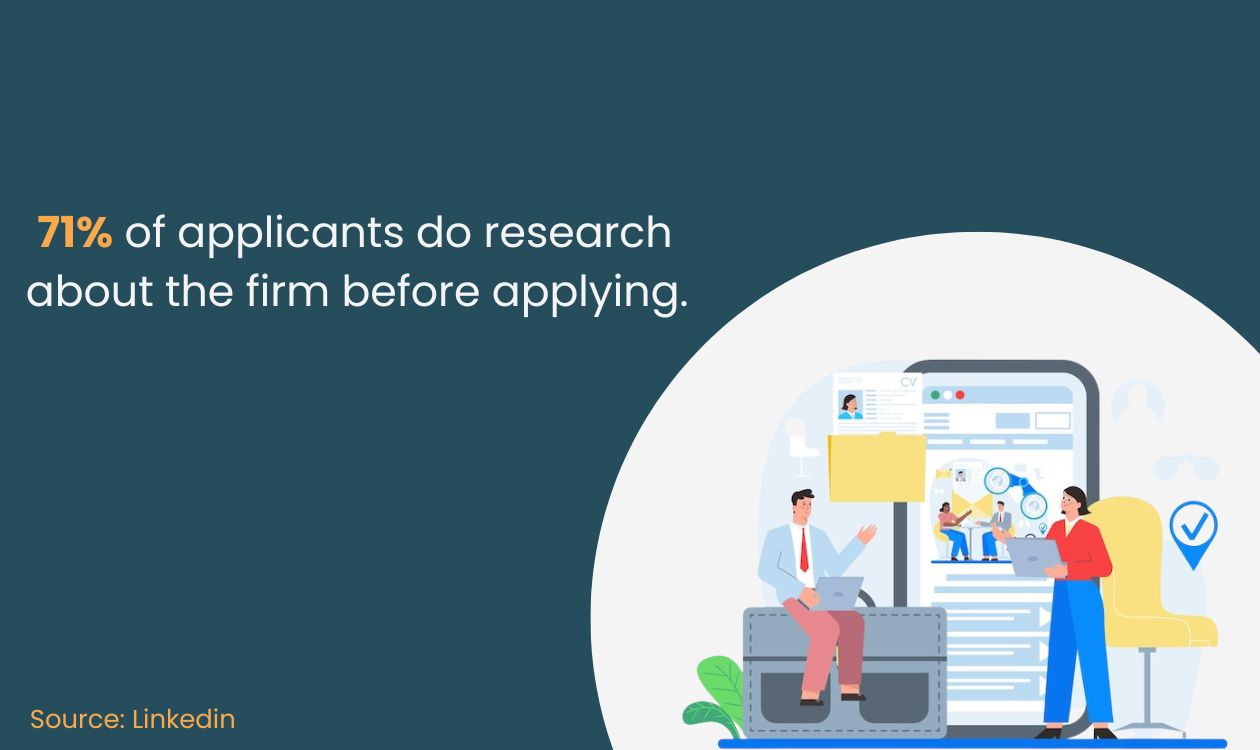 A survey conducted by Linkedin says that 71% of applicants do research about the firm before applying. Therefore, Update the latest photos and videos of a trip, event, or get-together company organised on the website and social networking pages. That is how the applicants will get a brief idea of the company's work-life and a short idea of products, culture, vision, and mission. Optimise the content on the website with catchy job Ads and descriptions to attract more potential candidates.
3. Post the mass hiring requirement on various advertising channels
Now that you have created a perfect description of your necessities and polished your social networking sites, it's time to post Job-Ads on the website's career page and social media handles.
Remember that diverse platforms bring diverse candidates, so utilise it to the fullest by posting on the company's different social media handles. Also, a company can run a campaign to promote the opening to attract more people.
Recruiters or CEOs of the firm must use their network wisely to onboard skilled people. Utilise your employee's network because 'skilled people know skilled people.' Moreover, companies and recruiters can communicate with current employees and ask them to refer prospective talent for the opening by providing incentives or bonuses.
Note: make the application of registration short and specific. Also, make the application page mobile-optimised. So, anyone (people who don't possess a laptop or a personal computer) can access it.
Be open-minded about the Rediscovery or Return ship of the talent. Try to consider the applicants you rejected last time, as they were not the right fit for the role. However, they have learned the skill measures you want for the new positions at this time. Also, try to look for your previous employees who might be looking for the opening.
You can keep a record of both types of candidates for the future, whether they are internal or external candidates.
4. Tech-friendly Assessment to save time while doing mass hiring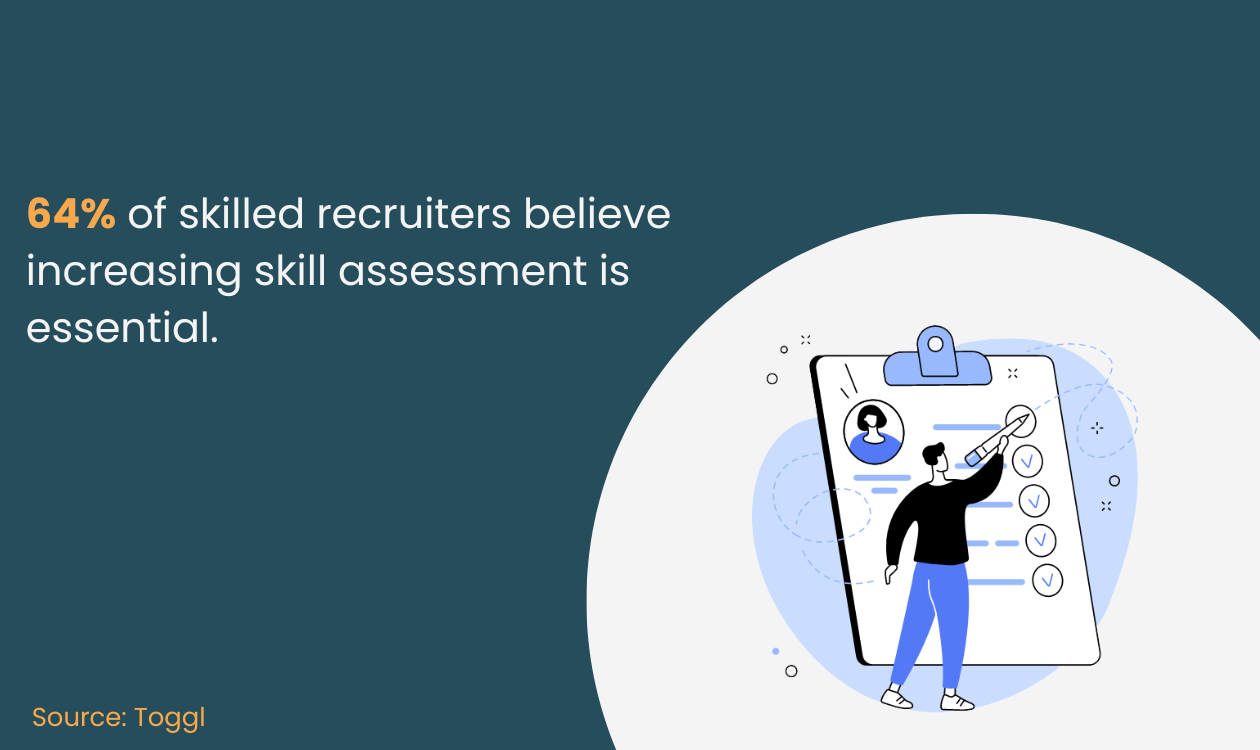 This part is crucial as it determines the appropriate candidates. Also, it filters the nominees who aren't fit for the particular positions. Toggl found in one survey that 64% of skilled recruiters believe increasing skill assessment is essential.
It is a data-driven approach to making smart-decision and avoiding too much time consumption in mass hiring. Consequently, the unnecessary stress of reviewing the application will get reduced, and recruiters can focus more on additional critical tasks.
When the candidate appears for such a test, they will understand the brief idea of the role and get a brief of the skills required for the work they will be doing. AI-powered tools or tech will provide instant results and give an in-depth performance analysis of the applicant. 
Time is the biggest asset for any company. These tools accelerate the recruiting process with accuracy. 
The statistics will also illustrate candidates' strengths and areas to work more to sharpen their skills. Ultimately, recruiters can also understand what they need to emphasise while training the trainee after the onboarding process. So the automated performance analysis is a win-win situation for both parties.
5. Automate resume screening and conducting video interviews
Recruiters must operate "resume parsing solutions" to analyse data to find relevant applications in less time. The resume parser feature works by using advanced search techniques such as "boolean search", "keyword search", "proximity search", etc. for the investigation capability by scanning words.
These tools work based on the parameters set by the recruiters and can also remove the candidates who are not the right fit for the roles. Using such automated tools allows the hiring team and recruiters to save time and do the job promptly.
Conducting interviews with numerous applicants is a complex and time-consuming process. To avoid such a challenge, ask the candidates to provide answers to the interview questions in the form of self-recording videos. Afterwards, recruiters or the hiring team can assess those videos at their convenient time frame.
Note: make technology your best friend to get the best out of the mass hiring.
6. Maintaining good candidate experience is vital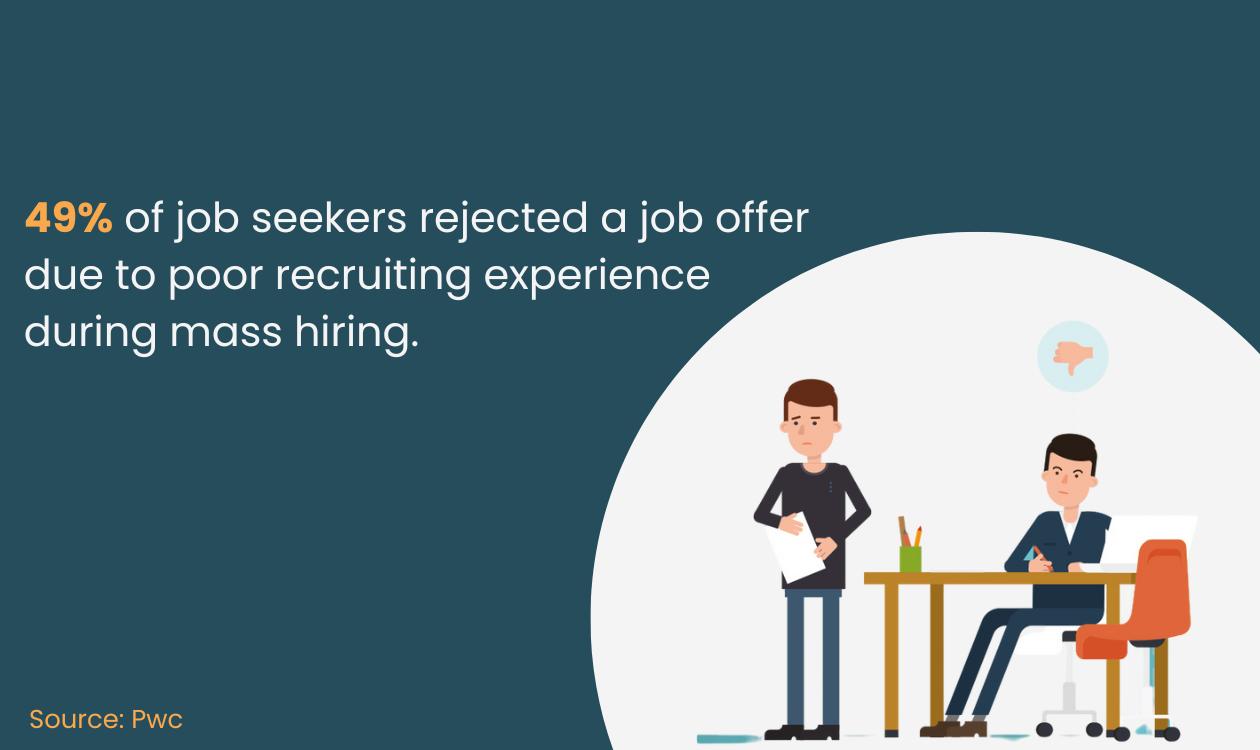 While mass hiring, it is vital to secure a good candidate experience, even with those who did not get selected, which is essential for the company's reputation. The survey conducted by PWC observed that 49% of job seekers rejected a job offer due to poor recruiting experience during mass hiring. 
What if the rejected candidate shares their opinion on online sites like LinkedIn or talks offline to give reviews to their friends and colleagues? It displays a negative image of the firm if the hiring unit does not maintain necessary communication due to a hectic work schedule during the process.
Recruiters can also use online chatbots to communicate the hiring timeline and process with applicants. The bots can also assist with frequently asked questions (FAQs) for common arising questions. By using such software, recruiters can engage efficiently with job prospects.
7. Automate documentation, onboarding process, and training
Various software and tools are available online to help mass recruiters to evaluate the documentation and onboarding process automatically. Applicant tracking systems such as 'iSmartRecruit' will assist the hiring team in receiving and organising all the hiring documents.
For onboarding activities and training in one place, Onboarding software can help you immensely.
Moreover, try to provide as much personalisation as possible. People have different learning styles and paces of acquiring the necessary skill-set and knowledge. It's okay if some people take a little more time to learn, have patience and encourage them. It will leave a positive image in their mind of the firm. Provide FAQs to tackle the common questions.
8. Feedback on the mass hiring after analysing the whole process
Now that the mass hiring process is over, it's time to reflect and learn from your mistakes. So, the recruiting staff can detour the same obstacles and eliminate unnecessary steps in the future.
Make a data analysis on; the diversity of the candidates you get from various platforms, on which medium you get the maximum prospect employee, and which steps if eliminated, the team can save time and avoid unnecessary complexity.
By analysing the data, recruiters will also understand the source where you get a high conversion rate of potential candidates to use for future references. Prepare a report analysis of the sourcing channels to determine the best one to get the potential applicants, and recruiters can operate that particular source for future events and requirements.
To do the analysis mentioned above and make a report effortlessly can be accomplished by iSmartRecruit - Recruitment CRM software. 
Conclusion
Mass hiring, indeed, is a complex procedure. However, a carefully planned strategy and AI-based tech and tools can help recruiters execute it confidently without missing out on anything important.
That is how a company can maintain a satisfactory experience for both the parties - the recruiters and the applicants.
Happy hiring!