While pursuing my Bachelor's degree, I always aimed to be a part of Unilever or Procter and Gamble. I never understood the attraction force of these multinational companies. But I still strived hard for an internship opportunity at least. As I studied the recruitment strategies in-depth, I realized these organizations are practising inbound recruitment approaches for ages.
Like me, there are many candidates pursuing the same dream that you can relate to too. But is this our biasness towards some organizations? No. It is the organizations' years of hard work in building their employer brand image and carrying inbound recruitment marketing that is paying off.
In this blog, you will learn about what inbound recruitment is, its benefits, drawbacks, and tips to conduct it. The tips for carrying out inbound recruitment will help you widen your talent pool.
What is Inbound Recruitment?
In inbound recruitment, organizations form a positive brand image through content marketing. They highlight their environment and culture that attracts candidates to them. Rather than the organizations looking for the candidates, it is the other way round. Inbound recruitment targets passive job seekers. They are the ones that are already employed somewhere but would want to opt for better opportunities with other employers.
Did you know? The market is filled with 73% of passive job seekers. They are not always seeking jobs but would be interested in working with your organization in the future. Your inbound recruitment strategies will connect them to your organization which will lead to a diverse talent pool.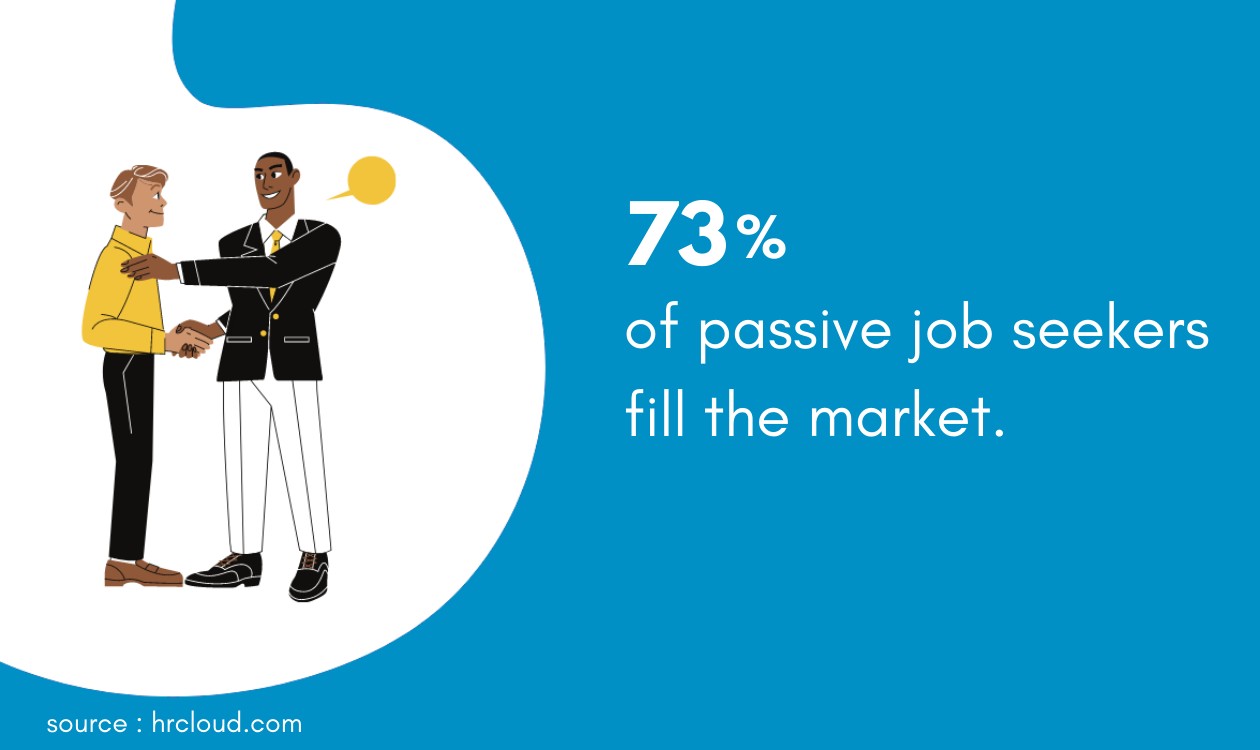 So what is employer branding? Precisely, it is a good name attached to an employer because of its positive value perception among job seekers. It takes years to form a brand image yet it is very fragile. One bad step and you bid farewell to the good books of your potential employees. It is reported, that 50% of job seekers refuse to work for a company with a bad brand image even if the pay rate is high.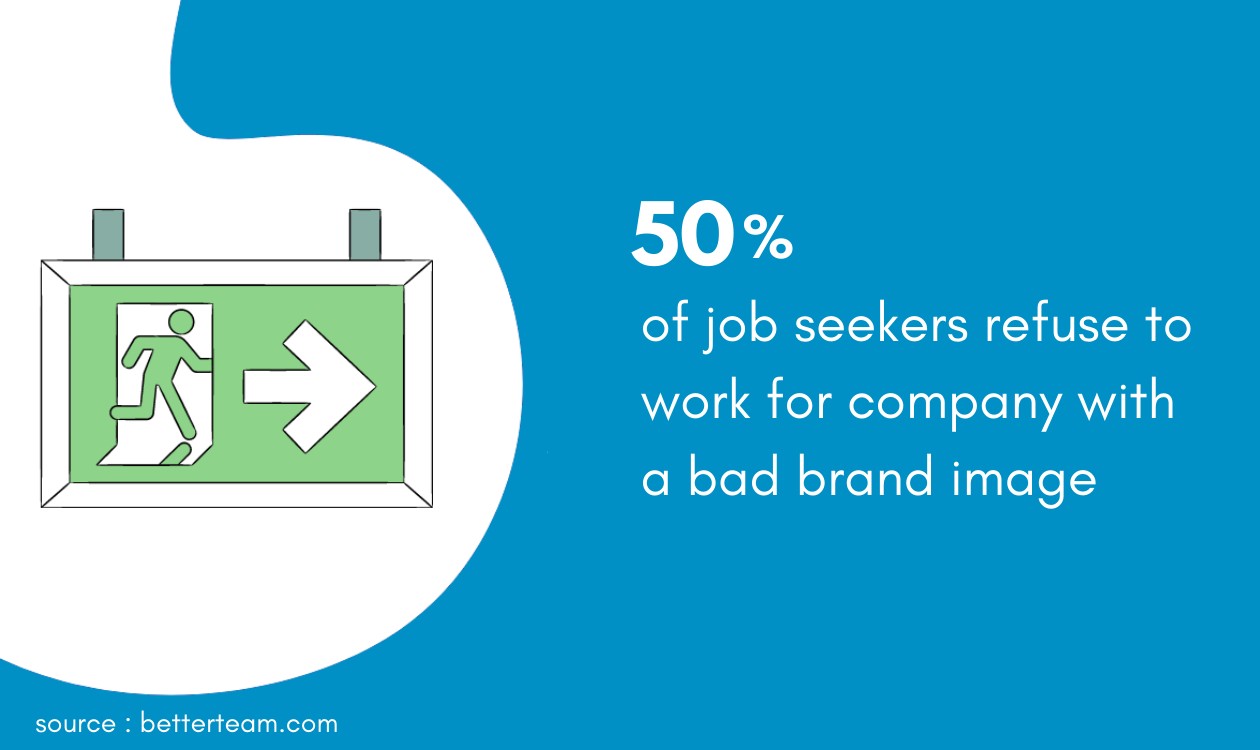 Inbound VS Outbound Recruitment
The inbound and outbound recruitment approaches are like marketing and sales, respectively. Inbound recruitment works as inbound marketing where you create needs that help the candidates realize what they are missing. Contrastingly, outbound recruitment is like sales where you reach out to the candidates and they have an option to choose you or not to.
Moreover, inbound recruitment is good for the long term while outbound recruitment works best for short-term and urgent hiring.
Benefits of Inbound Recruitment Marketing
Inbound recruitment has many benefits. All it requires is smart handling. If you know the art of inbound recruitment things will fall in your favour. Here are some of the many benefits of inbound recruitment.
1) Makes you more approachable
Do you ever wonder how often you search your queries on Google? It is so many times that we all lose count. When I graduated, Google was my saviour in searching for suitable jobs. When you carry inbound recruitment, you need to increase your online visibility. With your Search Engine Optimized content, Google ranks you higher in its search results. Why would any candidate not want to be a part of your company when all Google brings up is your webpage? Hence inbound recruitment marketing forms a positive brand image and makes you more reachable.
2) You don't have to reach out to candidates
Unlike outbound recruitment, you don't have to e-mail, cold call, or advertise jobs every time there is a vacancy in your organization. Rather, candidates themselves visit your website regularly to remain updated. If your organization's inbound recruitment marketing is effective, your website traffic will increase. Gallup reported, that in 2015, 51% of already employed Americans were searching for new jobs or watching for any openings. In this case, inbound recruitment marketing helps in better talent acquisition.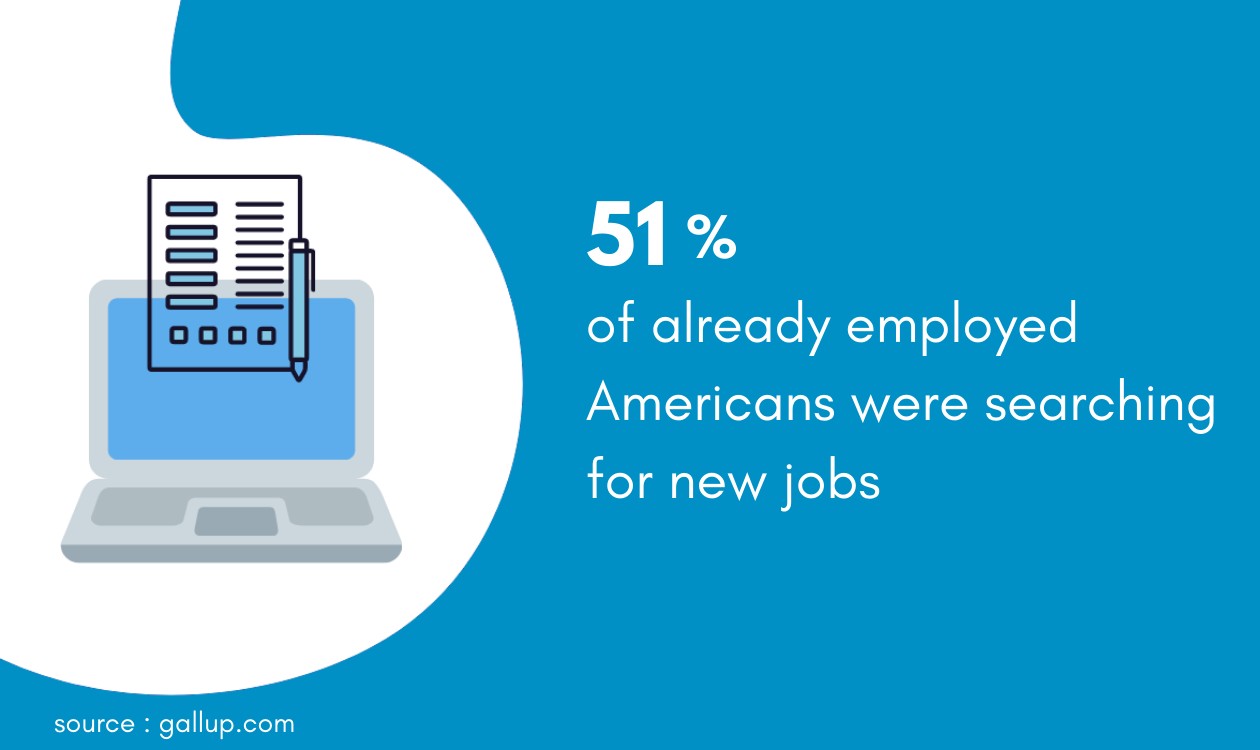 3) Helps you in the quick filling of the vacant positions
Even if you are not seeking employees right now, inbound recruitment engages candidates with you and helps in building strong relationships. You build a healthy bond with strangers so they turn up to you when you are recruiting. In effect, your vacancies fill immediately which prevents losses from employee shortages. Statistics tell that 60% of employers worry about the cost of unfilled positions. Similarly, 79% of Australian hiring managers point out the challenge of hiring on time, as reported by Robert Half Research.
Inbound recruitment is helpful but this is not it. Along with so many benefits, there are some drawbacks too.
Drawbacks of Inbound Sourcing
As a recruiter, you need to consider the drawbacks of inbound recruitment too before deciding your strategy. Though it has more benefits not ignore the following drawbacks for better results.
1) Unsuitable for short-term recruitment
According to SHRM, 68% of HR professionals in 2016 reported difficulties in finding the right candidates. The percentage of these HR professionals increased over time. One of the main reasons for this difficulty was a low number of applicants as reported by 51% of hiring managers. With a rise in recruitment difficulties, inbound recruitment methods are unfit for short-term hiring. If time is less, HR professionals cannot waste it in waiting for the right candidates to contact. The inbound recruitment approach is best if Human Resource Planners forecast a vacancy in the future.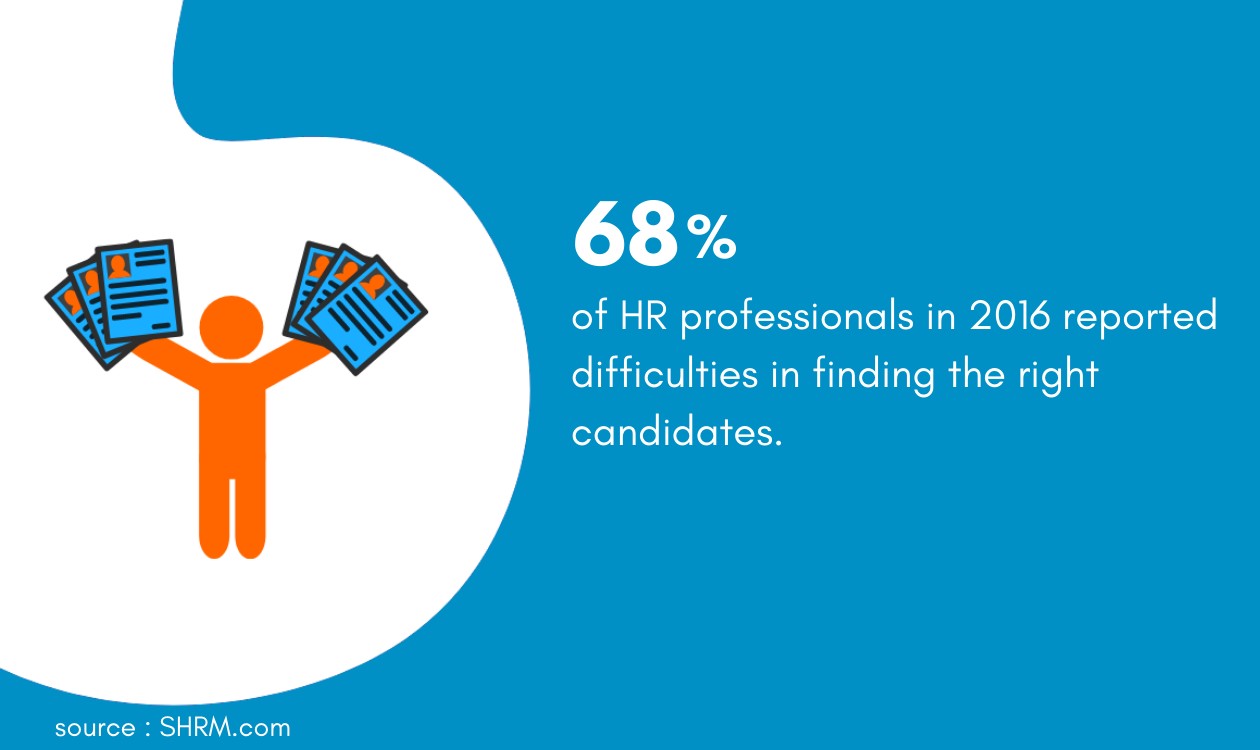 2) You need to wait for the right candidate to get in touch
As you know, inbound recruitment marketing helps in creating awareness about your organization's existence. When people perceive you positively, they want to be a part of your team. This approach gathers many resumes. But if you are depending on inbound recruitment alone, you will have to wait for the right candidates to get in touch. Unless that happens, your wait prolongs disturbing your functions. All waiting and no work risks the growth factor. Moreover, this is not the case with one position alone; rather, with every vacancy, the same waiting process repeats compromising the work.
3) General targeting widens your recruitment pool
If you receive a lot of resumes and CVs every day, you are gathering a general talent pool. Those resumes may not meet your exact requirements. Hence, it makes inbound recruitment unfit for specific targets. Furthermore, a more diverse talent pool is a disadvantage too as you will have to consider the opportunity costs. Besides, some candidates are not specifically looking for a particular job but send their resumes anyway to take a chance. This is good for gathering more talent but you never know who is willing to provide quality work if hired.
These are some of the drawbacks of inbound recruitment that you need to consider before fully relying on it for your hiring decisions.
Tips for Inbound Recruitment Marketing
Follow these listed below tips and get things sorted!
1) Update your website
Updated information with relevant keywords on your website will increase your online visibility. It will also improve your employer branding. Even if your blog posts are top-ranked on google right now, there is always someone doing a better job for a higher ranking. Important information is a few clicks away these days hence you need to update your website regularly.
2) Make the mobile-friendly user interface
Your mobile-friendly user interface will further increase your talent pool. Did you know? The first quarter of 2021 was recorded to generate 54.8% of global website traffic. Today smartphones are more commonly used than laptops. If your website only has a desktop-friendly interface your bounce rates will increase and potential candidates will never apply for a job. It is very important to assist the visitors with an easy and fast website so they remain updated.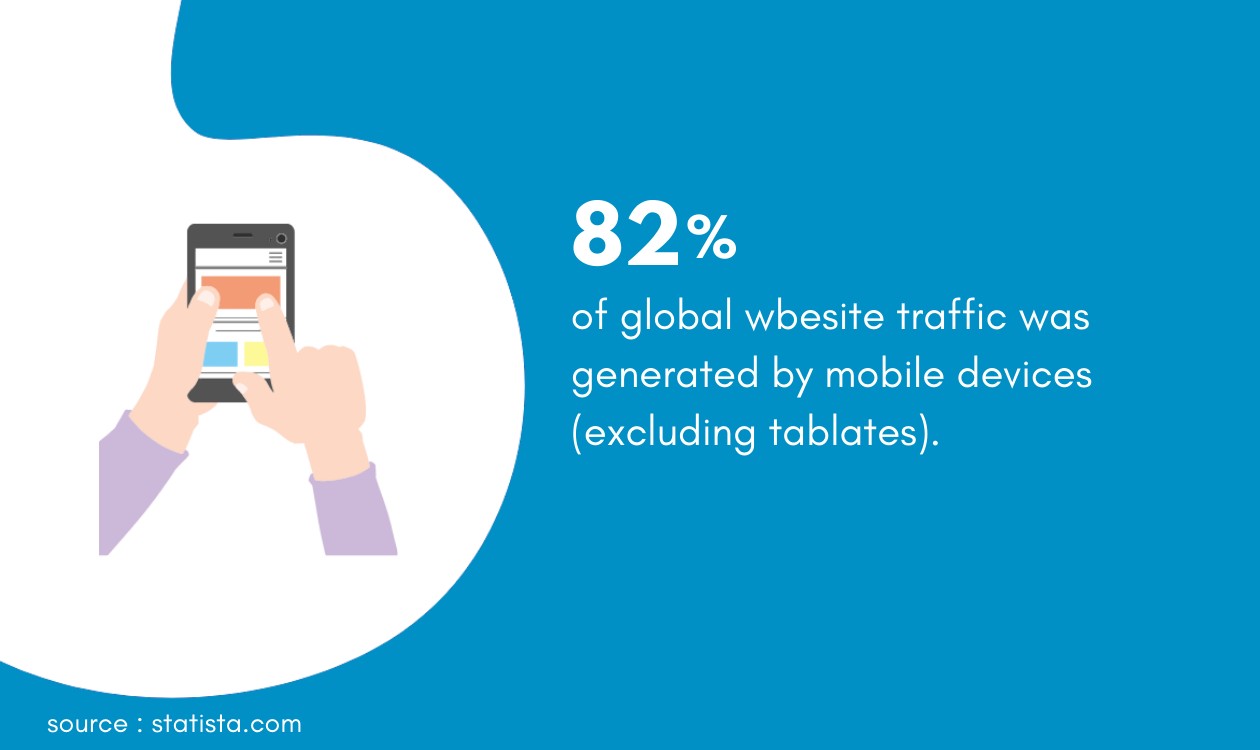 3) Strengthen your social media presence
A survey found that 82% of employers use social media to recruit passive job candidates. Social media is not used for entertainment purposes alone. Instead, recruiters leave no platform unturned to hire the best talents. These recruiters are your competitors. So, you need to strengthen your social media presence for inbound recruitment. Through social media, your employees will know more about your organization, its culture, practices, etc. in an informal way. Did you know? Top talents stay in the market for only 10 days before they are hired by employers. So, before candidates could even reach you through your website they are taken down. Hence, social media is crucial for inbound recruitment.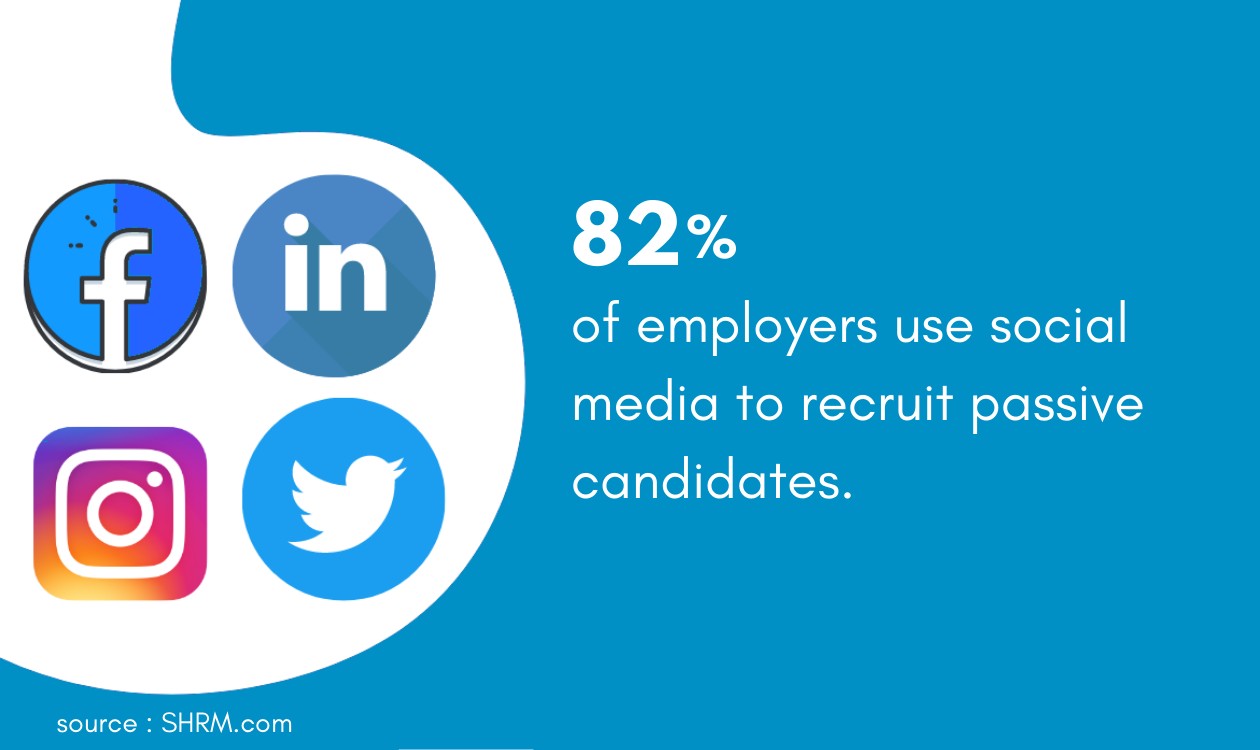 Should You Choose an Inbound Recruitment Approach?
I would not say inbound recruitment is cent per cent beneficial. There are many disadvantages too that can make you reconsider your decision. However, it is safe to say that inbound recruitment is a better approach for gathering a wider and more diverse talent pool. You need to work very hard to form a valuable brand image but once formed you will hardly face employee shortages. Even when the economic conditions are unfavourable and the labour supply is scarce you will still have many options available.
Having said that, you cannot rely on inbound recruitment completely. You need to use both inbound and outbound recruitment methods according to the time and need. You need to be aware of your brand image, actions, and strategies for recruiting the best talent in the market.
Let's Conclude Inbound Recruitment!
This blog tells about inbound recruitment, its importance, drawbacks, and tips to carry it out. Inbound recruitment can be tricky but once understood and implemented well things may turn in your favour. You need to maintain your positive employer branding so you never face recruitment and hiring difficulties.